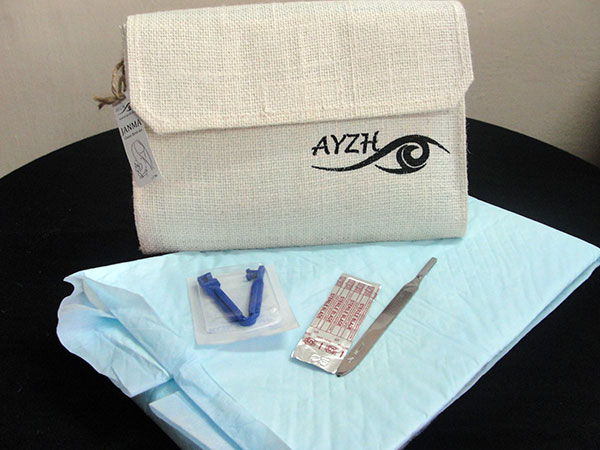 Habib Anwar and Zubaida Bai moved to the United States from India in 2008 to attend an MBA program at Colorado State University. They believed that the MBA program would be instrumental in setting up a business to bring health solutions to India's rural poor. But this desire to make a difference existed within these idealistic professionals, both eager to use their talents even before they were introduced by family and got married. It was just that they were unsure where or how they would do so.
"I was still doing my job back in India, frustrated at not being able to make a whole lot of difference," Anwar said. "I wanted to do something to give back to society."
Bai, meanwhile, after completing her engineering education in Sweden was working for a social enterprise in India when she was invited to attend a conference at the Massachusetts Institute of Technology's Design Lab, and was enticed to attend the Sustainable Enterprise MBA at Colorado State University.
There, while completing their degrees, the two formed ayzh (pronounced "eyes"), an acronym from the letters in both their names, a social enterprise company with Bai as founder and chief executive and Anwar the co-founder handling operations and finance.
Their first product was "JANMA" ("birth" in Sanskrit), a clean childbirth kit to help women deliver safely in rural hospitals.
During their resea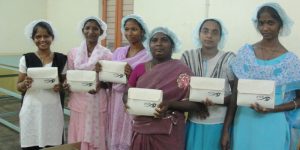 rch, they learned that nearly 1,600 women die per day from complications associated with pregnancy or childbirth, with infection the leading cause. Each kit costs $3 and is produced and assembled by rural women and distributed through trusted pharmacies, clinics and women's health non-profits and non-governmental organizations.
The importance of JANMA was driven home after the birth of one of their children in a large city hospital back in India. Zubaida was sent home by a doctor who had failed to prescribe an antibiotic she needed after the delivery and she developed an infection.
"We realized that if this could happen in a city hospital, just imagine what was going on in the countryside," Anwar said.
JANMA has been on the market for nearly three years with 60,000 kits shipped, 70 percent going to India and the remaining 30 percent to Africa and elsewhere.
In 2009, ayzh received an Advanced E-Team grant for the "SHEBA" water filter, a low-cost device targeted to women in rural communities who lack ready access to potable water. SHEBA filters water through stacked cloth bags containing filter media like sand, gravel, and ceramics. Additional filters can be added and removed as needed. The design eliminates three problems with typical water filters: slow filtration, difficulty with cleaning, and difficulty adapting filters to regional and seasonal variations in water quality.
ayzh used the $16,500 cash grant to develop two SHEBA prototypes, but Anwar said more funds are required for additional research and testing.
Awards and accolades for ayzh & Zubaida over the past few years include a 2010 Outstanding Commitment Award from the Clinton Global Initiative, a World Healthcare Congress award in 2011 for efforts to prevent maternal and newborn death, and a $100,000 "Stars in Global Health" Grand Challenges award from the government of Canada. (1)
ayzh is currently planning to launch a healthy newborn kit, called "SHISHU" ("newborn"), aimed towards infection reduction of the newborn up to 48 hours post birth, and "JANANI" ("the one who gives birth") to aid with post-partum hemorrhaging.
ayzh is also working on developing a franchising model for product creation and distribution, running a pilot program now with plans to open four franchises next year.
"This will help us scale in multiple geographies in India and around the world," Anwar said. "The idea is to identify organizations working with women and work with them to try to create products and set up market. They will gain a source of revenue and we can expand the reach of our product more easily. It's our way of doing well by doing good," he added.
Half of the $3.5 million needed for transition to scale is committed and Anwar said ayzh is now looking to close this round of investment and take the next big leap in business and attain financial sustainability.
(1) Chicago Ideas Fellow (2014), World Economic Forum Young Global Leader (2013), The GOOD 100 (2013), Echoing Green Fellow (2012), World Health Care Congress Award (2011), Index Award (2011); Ashoka Maternal Health Champion