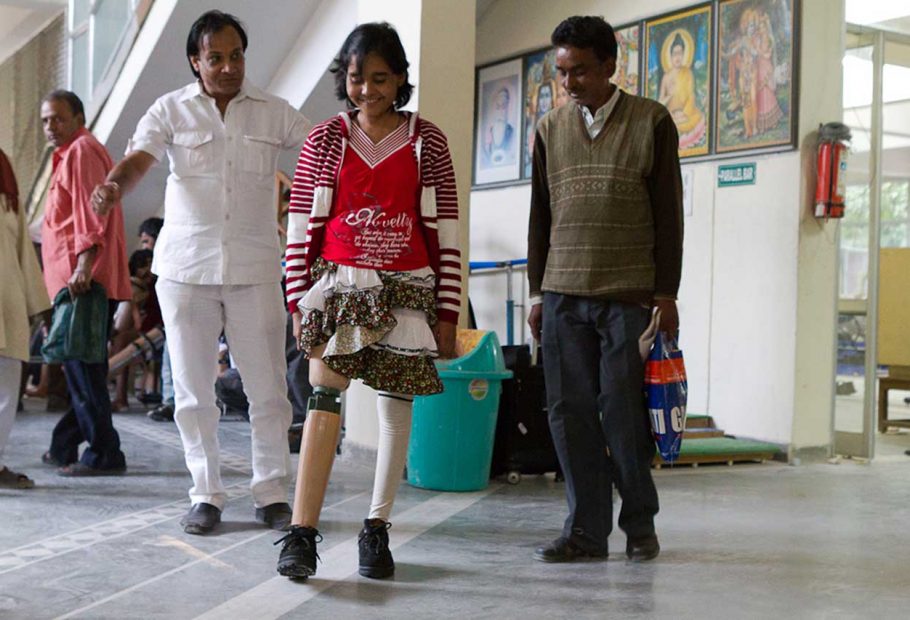 In the West, modern science and technology has attainable solutions for those unfortunate enough to lose a limb.
Veterans and other amputees in the United States can receive computer-assisted prosthetics made from titanium and carbon fibers that cost upwards of $20,000. But those are out of reach for the billions of people who live on less than $4 per day. For three million people in the developing world that lose legs each year in transportation accidents and other tragedies, their budget is less than $100, and technology has few options for them.
Building medical technology that people in the developing world can afford and purchase and that works as well as first world technology is the goal of D-Rev, a San Francisco-based product development company.
Krista Donaldson, an engineer with a Ph.D. from Stanford and experience working on reconstruction in Iraq, took over the firm five years ago and is driving its efforts in medical technology, such as their $80 prosthetic ReMotion Knee.
As of today, D-Rev has fit more than 6,000 recipients in 14 countries with the ReMotion Knee and hopes to double that number over the next two years.
Donaldson first became acquainted with VentureWell when she was finishing her doctorate at Stanford.
"I saw a poster in the hallway at Stanford," she said. "I was standing around waiting for a meeting with my advisor and saw a poster outside his office. Then I went to Kenya for quite a while and kind of forgot about it for a bit, but when I got back VentureWell funded my project working to improve manufacturing processes in Myanmar for Proximity Design."
Donaldson was part of the 2009 E-Team cohort. "I left the E-Team training with a great sense of urgency about understanding the financial models and structures for our project areas. I had a good handle on philanthropic funding, but needed to hire some experts to help with market-entry financials and product pricing," she said.
"Social impact design was this very nascent movement, and it was really cool to see the buds of a new sector start to emerge," Donaldson said. It was at this time that she first met Laura Sampath, VentureWell's senior program officer for international programs, who was then with the Massachusetts Institute of Technology but remains "a close friend of D-Rev."
VentureWell went on to fund Brilliance, D-Rev's first technological innovation, a phototherapy device designed to treat neonatal jaundice in infants in under-resourced hospitals.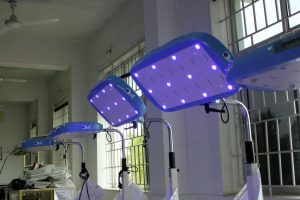 "Our Newborn Health project would not be where it is today without VentureWell," Donaldson said. "We've currently sold over 1,000 units to 23 countries, and that would not have been possible had not VentureWell recognized our potential in our earliest days."
Donaldson says she and D-Rev still benefit from their relationship with VentureWell.
"We just did a webinar for the VentureWell grantees on impact assessment, which was an awesome way to share our lessons learned about impact measurement with other equally excited and impressive organizations," she added.