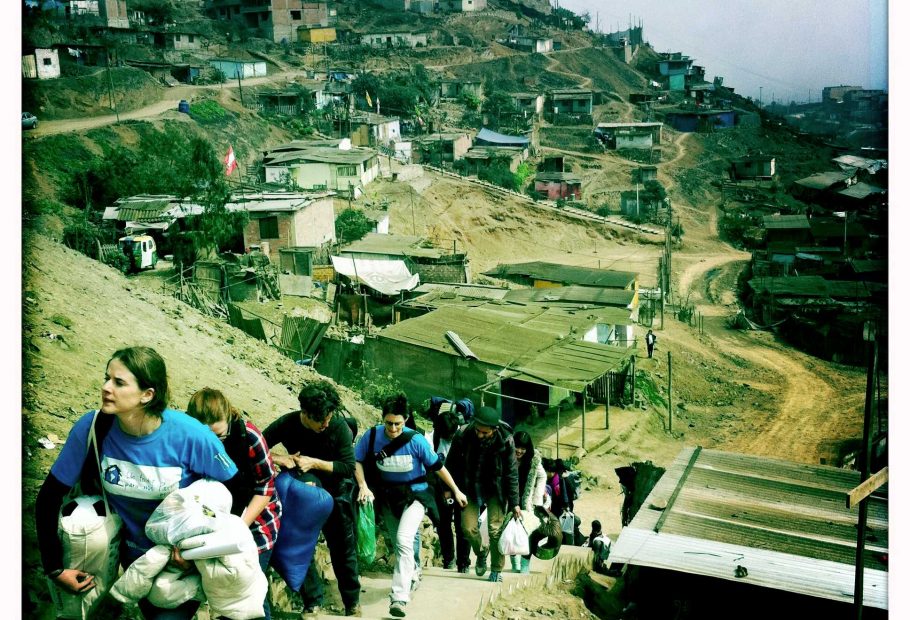 When Mariana Amatullo sought to develop Designmatters, a global academic program that would combine art and design education with social entrepreneurship for the Art Center College of Design, a leading art and design college in Pasadena, California, she turned to VentureWell for her first grants.
The daughter of Argentine diplomats who spent her childhood in diplomatic posts around the world, Amatullo was already familiar with nongovernmental organizations, international development issues and the United Nations system. She and her colleagues wanted to combine social entrepreneurship, public policy, sustainable development and global healthcare in a unique hybrid program.
Because Amatullo had Art Center's senior administration's support to create a new global social entrepreneurship program, as well as her own familiarity with the United Nations, she approached UN agencies and structured a number of creative partnerships. The result was unprecedented: The Art Center became the only design program to receive official non-governmental organization status with the United Nations and several of its affiliated agencies and funds. Art Center students and faculty have contributed their talent and expertise to a prestigious cadre of international and national organizations, including the Pan American Health Organization, UNICEF, the American Cancer Society, and the U.S. Geological Survey, among others.
In 2010, the Art Center received its first VentureWell funding: a course and program grant to launch the "Creating Social Value for Design" course. In a partnership with professor Ken Pickar from CalTech and a local university in Guatemala, the course took students to rural Guatemala to develop design solutions to help preserve the environment around Guatemala's Lake Atitlan.
Next, Designmatters received a sustainable vision grant for "Safe Agua", a partnership with the Latin-American NGO Techo and its innovation team, that has resulted in a class that took students first to Chile, and later to Peru to devise solutions to improve access to water and sanitation in informal settlements. Two projects from that class, the "Balde a Balde" water faucet and the "Gira Dora" manual washing machine, were highly successful and went on to receive additional funding from VentureWell and elsewhere. Meanwhile, the lead Environmental Design faculty of Safe Agua, VentureWell grantees Penny Herscovitch and Daniel Gottlieb have since guided students to Colombia for the latest iteration of the class.
"The sustainable vision grant and E-Team funding catapulted those teams to form companies of their own," Amatullo, now a vice president with the school, said. "The students have now graduated and are continuing to do work in that space and have garnered other funding and interest."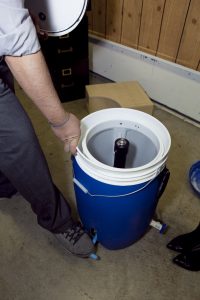 Over the last four years, Art Center has become even more active in VentureWell programs, submitting proposals for nearly every grant cycle. Undergraduate product designer Mariana Prieto was a VentureWell student ambassador before graduating and joining the competitive fellowship program of the social innovation consultancy IDEO.org. Meanwhile, the Designmatters program has gone from offering a few courses annually to a standalone educational department in the school offering students 10 to 12 projects in the U.S. and abroad with NGO partners each year and a minor concentration in social design.
Amatullo admits that as a school focusing exclusively on art and design, the Art Center is "a bit of an anomaly" in the world of VentureWell grantees, which typically draw heavily from the sciences.
"It can be a little more challenging when we are preparing grant applications to make sure we are communicating 'why design' and why working with designers is important for VentureWell," Amatullo said, adding that whenever relevant they seek to include expertise outside design from nearby institutions on proposals, such as for example business students and faculty from the Brittingham Social Enterprise Lab at the University of Southern California Marshall School of Business.
"With Safe Agua we have embedded business faculty and teaching assistants and have seen former student MBAs become teams with our designers," she added. "Business knowledge becomes quite important for these teams. Business students bring complementary skills to these tea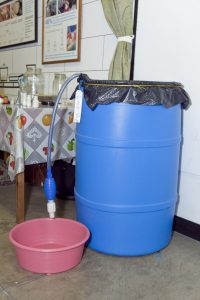 ms as well as knowledge about revenue and distribution models that are key to creating the successful new products and the innovative systems and services that become sustainable social innovations in our communities."
Above all, she feels that VentureWell played an important role in getting Designmatters to the place it is today.
"Our partnership with VentureWell has been really important to the development of curriculum and providing access to additional resources and expertise," Amatullo said. "It's really amplified the scope of our work and our association with VentureWell has given it another level of credibility entirely."