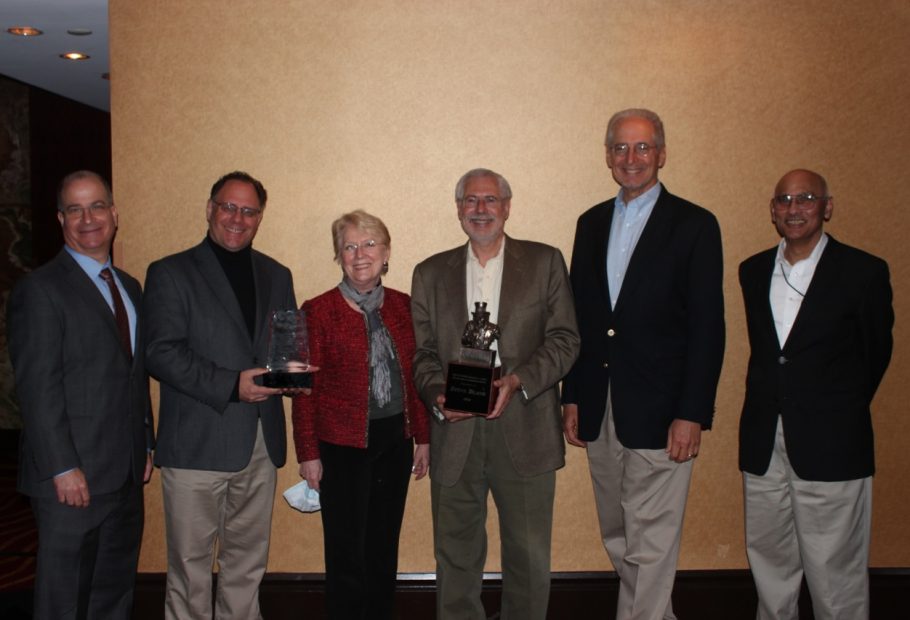 One hundred NIN members attended the First Annual I-Corps™ National Innovation Network Meeting, April 9-11, 2014, in Bethesda, MD.
The meeting was highly interactive, catalyzed by the sharing of discovery journeys from each of the I-Corps™ Nodes and Sites. (Presentations are listed below.)
Congratulations to Lean LaunchPad architect Steve Blank, who won the Outstanding Leadership Award, presented by NSF and NCIIA. In the photo at right, Steve is holding one of his trophies, a bronze bust of Uncle Sam, surrounded by Phil Weilerstein, Don Millard, Anita LaSalle, Jerry Engel, and Rathindra (Babu) DasGupta.
Presentations: