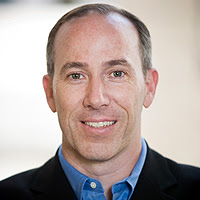 While leading a student research project on consumer product sustainability at the University of California, Berkeley, environmental and labor policy professor, Dara O'Rourke, quickly realized that most consumers rarely understand the chemical content and environmental hazards of the products they purchase and bring into their homes. With a passion for education and two decades of experience in environmental research, Dara set out to develop a system for "green" product ratings and reviews. From there, the idea for GoodGuide became a reality.
GoodGuide is a website and mobile app dedicated to providing information to the public regarding the environmental impact of consumer products. The company's mission is twofold: to provide consumers with information regarding product content so they can make more environmentally responsible purchasing choices, and educating retailers so they can "stock their shelves" with more sustainable products.
In 2007, GoodGuide received an E-Team grant from VentureWell to analyze current data and begin building its mobile application. This very early stage support came at a critical moment for GoodGuide, enabling the team to transition from a basic research project to a real world product.
When GoodGuide officially launched in 2008, its primary focus was consumer education. However, this proved extremely challenging since, at that time, companies were not required to disclose the environmental impact of the chemicals their products contained. To address this transparency challenge, GoodGuide went straight to the sources and began working with a range of companies, government agencies and advocacy organizations dedicated to promoting greater transparency in health, labor and supply chains. GoodGuide's efforts eventually forced more companies to reveal information regarding their products' contents.
Today, the GoodGuide app has more than one million downloads on the iPhone and Android operating systems, and reports more than 700,000 unique visitors per month to its website. Under Dara's leadership, GoodGuide has been recognized by Fast Company as one of the World's 50 Most Innovative Companies; by CNET editors' choice as "Best Newcomer;" by TechCrunch as a startup "Most Likely to Make the World a Better Place;" and by the New York Times as "App of the Week."
In addition to founding GoodGuide, Dara has published three books and numerous academic articles. He's consulted to the World Bank and the United Nations Environment Program as well as a wide range of non-governmental organizations. In 1997, a New York Times front-page expose addressed a report Dara authored documenting Nike's labor practices in Vietnam. Long recognized as an influential leader in academia, Dara has added trail-blazing innovator and entrepreneur to his long list of accomplishments.
What's next? Dara and GoodGuide are continuing to expand the services they offer to broaden the company's focus beyond the consumer to influencing retailers as well. Retailers represent the most powerful point of leverage over global supply chains, making them an important constituent for GoodGuide. As Dara explains, "It's critical that companies evaluate their products and processes to recognize the negative impacts they might be having on society. GoodGuide and our new PurView tool can help them build that awareness and improve on best practices."
Dara encourages his fellow VentureWell alumni to visit GoodGuide.com, use the mobile app, and share thoughts and feedback, which will help he and his team in their efforts to improve and refine their services.