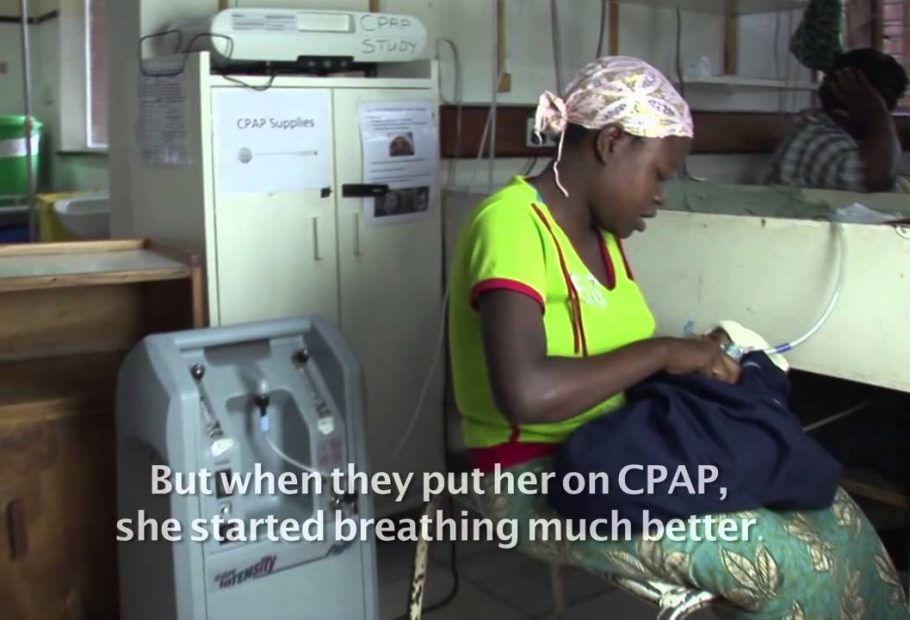 The word inspiration means to create, to enthuse. But inspire has another meaning: to breathe into, to give life. — Dr. Elizabeth Molyneux, Pediatrician, Queen Elizabeth Central Hospital, Malawi
Three million babies die in the world every year, and a million of them die because of prematurity. In 2006, a team from Rice University traveled to Malawi to explore clinical challenges in caring for premature babies with the goal of turning those challenges into a design project that students at Rice University could address in senior courses funded by VentureWell faculty grants.
A student team designed a low-cost ventilation system, Bubble CPAP, for use in developing countries that helps to keep a baby's lungs fully inflated so he or she can breathe naturally. Then, with the support of VentureWell's E-Team progam, the Rice student team engaged an industrial design firm to evaluate the device. A grant from USAID Saving Lives at Birth enabled clinical trials, and those trials proved that the survival rate among premature infants with respiratory distress syndrome increased from 24% to 65% with Bubble CPAP.  Bubble CPAP is now in use in all district hospitals in Malawi and its use is expanding into Zambia, Tanzania and South Africa.
Watch the video and see how VentureWell is helping to save lives.