Program Overview
The VentureWell Investment Seminar is a custom-made virtual training that teaches international best practices in risk capital mobilization targeted to angel investors and venture capital organizations from Belarus. VentureWell has engaged three internationally acclaimed subject matter experts for this seminar who possess practical and relevant experience as successful serial entrepreneurs/investors and are familiar with the Eurasian technology entrepreneurship landscape.
The seminar will consist of three (3) one-hour online training webinars that will be offered via Zoom, in English, with live Russian interpretation services provided. Each webinar will be followed by a 30-minute small group Q&A session with our subject matter experts. During the Q&A sessions, the experts will address specific questions related to that day's webinar topic. Each of the online trainings (webinars and Q&A sessions) will be recorded and available for download after the event.
The last day of the seminar consists of one-to-one coaching sessions with our subject matter experts. Each of our experts has a 30-minute time block available to meet with you for one-on-one coaching and advice. These coaching sessions are available on a first-come, first-served basis. Each seminar participant is encouraged to only sign up for one coaching session with the subject matter expert of your choice.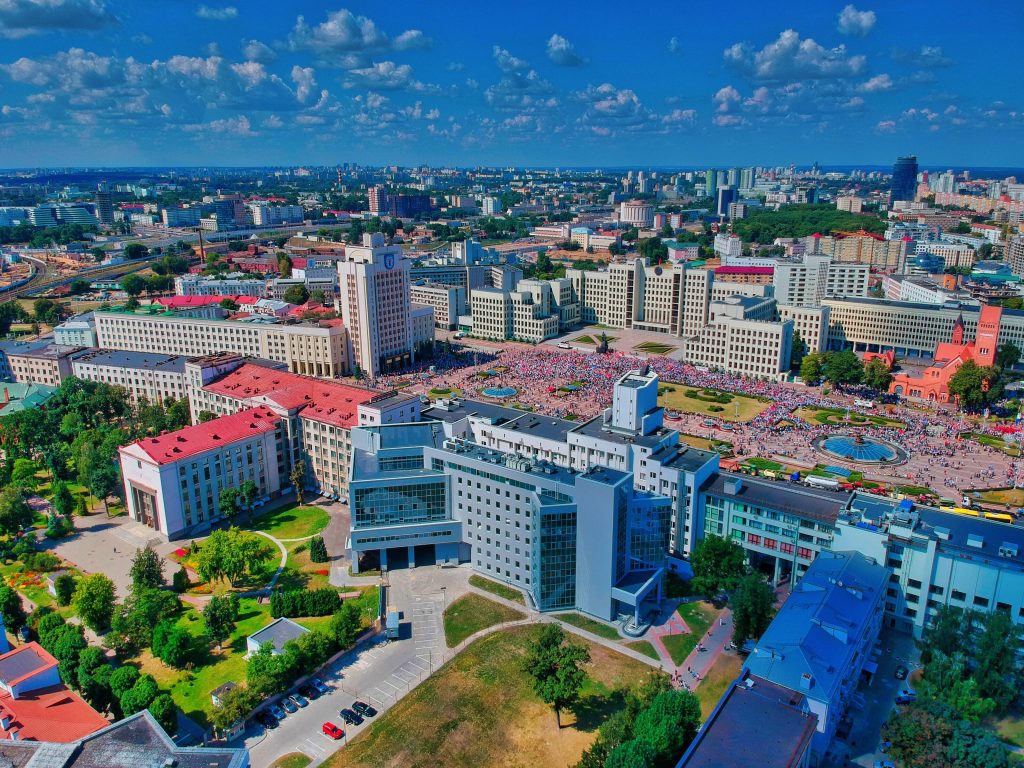 Schedule
All times Minsk Standard Time
Tuesday, September 28
Topic: Due Diligence
19:00 – 20:00
Small Group Q&A
20:00 – 20:30
Group 1 – Olga Loy
Group 2 – Ronald Weissman
Group 3 – Aysa Zamboglue
Click here for the Session 1 PPT Deck
---
Thursday, September 30

Topic: Venture Math
19:00 – 20:00
Small Group Q&A
20:00 – 20:30
Group 1 – Olga Loy
Group 2 – Ronald Weissman
Group 3 – Ayse Zamboglue
Click here for the Session 2 PPT Deck
---
Tuesday, October 5

Topic: Managing Your Portfolio
19:00 – 20:00
Small Group Q&A
20:00 – 20:30
Group 1 – Olga Loy
Group 2 – Ronald Weissman
Group 3 – Ayse Zamboglue
Click here for the Session 3 PPT Deck
---
Thursday, October 7

1 to 1 Coaching Sessions
19:00 – 21:00
Each coaching session is 30 minutes
Click here to reserve your 30 minute slot with the subject matter expert of your choice. Slots are reserved on a first come, first served basis.
---
Subject Matter Experts
Olga Loy
Olga Loy is a tax and structuring attorney whose practice focuses on fund formations and tax planning for investors and fund sponsors. Olga has represented numerous large and mid-size private equity, venture capital and hedge funds and their management companies, and she has handled transactions totaling more than $2 billion. She provided cross-border tax and structuring advice to fund investors domiciled in Western Europe, Middle East, Asia and Eastern Europe. Olga also represents private equity clients in private equity and venture capital investments, mergers and acquisitions, recapitalizations, and buyouts, with an emphasis on tax structuring and planning.
Connect with Olga on LinkedIn
Ronald Weissman
Ronald Weissman is an active investor and advisor to startups, G2000 companies and regional and national governments. He is Chairman of the Software Group of the Band of Angels, Silicon Valley's oldest angel organization. He is also a member of the Board of Directors of the Angel Capital Association and chairs the Governance Committee and co-chairs the Education Committee. He has more than twenty years of experience in venture and angel capital and thirty years of experience working with technology companies, especially in areas of AI, analytics, unstructured data and sentiment analysis. Ron invests in AI, enterprise software, IoT, Fintech and analytics and in Health IT. Between his fifteen years as an active angel and his seventeen year VC career, Ron has led or co-lead 35+ investments, has advised 75+ companies and has served on 30+ Boards of Directors and has had many successful IPO and M&A exits. He is a Fulbright Scholar and a member of Phi Beta Kappa, with BA, M.A., and Ph.D. degrees in European History from UC Berkeley. His passions include promoting entrepreneurship and angel investing worldwide, classical music and photography.
Connect with Ronald on LinkedIn
Ayse Zamboglu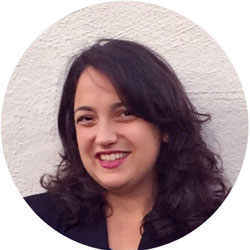 Ayse Zamboglu is an angel investor, a past member and one of the former Co-Chairs of the Device & Digital Screening Committee at Life Science Angels (#1 angel investment group in the US by CB Insights in 2014). Ayse has extensive medical device and pharmaceutical industry experience at start-ups, technology transfer offices and with multiple clients. She comes with a diverse product portfolio history and expat experience. She advises and mentors start-ups in life sciences, healthcare and digital health. She is also interested in IoT and EdTech companies. Her focus areas are product development and management, fundraising strategies, and helping start-up companies refine their value proposition for the best product-market fit.
Connect with Ayse on LinkedIn
---
About VentureWell
VentureWell is a non-profit organization founded in 1995 dedicated to cultivating a pipeline of investors, inventors, innovators, and entrepreneurs driven to solve the world's biggest challenges and to create lasting impact.

We foster collaboration among the best minds from research labs, classrooms, and beyond to advance innovation and entrepreneurship education and to provide unique opportunities for STEM students and researchers to fully realize their potential to improve the world.

We have funded or trained over 4,500 science and technology inventors and innovators and nurtured nearly a thousand of their startups reaching millions of people in over 50 countries with ground-breaking technological advancements in fields such as biomedicine and healthcare, sustainable energy and materials, and solutions for low-resource settings.

For angel investors and venture capital organizations, VentureWell utilizes an interactive, exercise-based learning approach that has been refined through our years of experience delivering dozens of investor trainings to build competency and confidence of investors worldwide.
About Pyxera Global
PYXERA Global facilitates mutually beneficial partnerships between the public, private, and social sectors that leverage the unique attributes of each to tackle complex challenges. Since 1990, PYXERA Global has worked in over 90 countries—navigating economic, geographic, and political realities to find common ground between multinational corporations, national development agencies, local governments, and non-governmental organizations.
They aim to create opportunities for purposeful global engagement, providing pathways for organizations and individuals to positively contribute to the global issues that will shape our collective future.
---