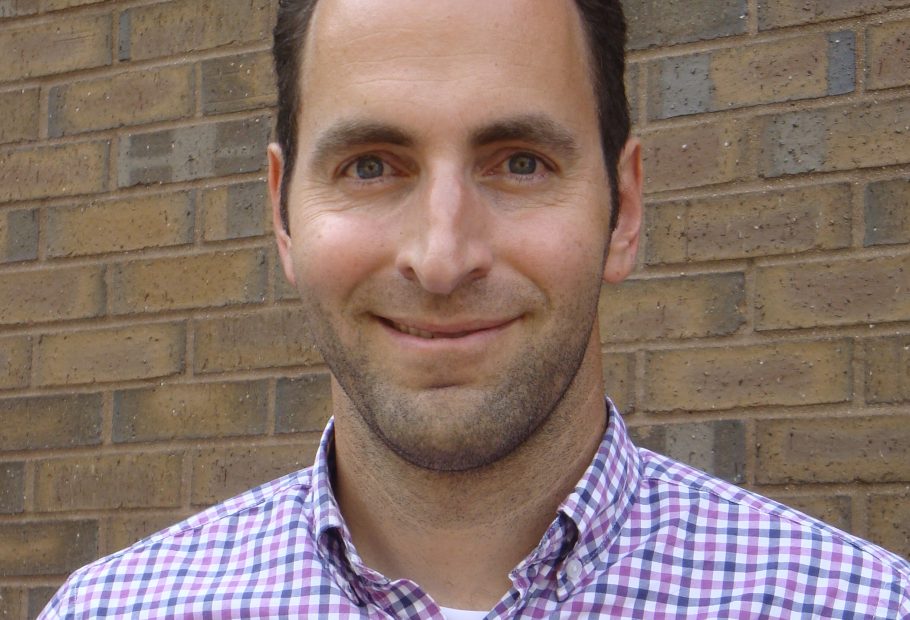 Founder, President and Chief Technology Officer
Helix Steel
Luke Pinkerton of Helix Steel is changing the way the construction industry uses concrete. While working towards a Masters Degree in Civil Engineering at the University of Michigan in 1997, Luke began working with Professor Antoine Naaman to study a new concept for reinforcing concrete that he would eventually name Helix. The technology consisted of toothpick-sized, corkscrew-shaped steel fibers that are mixed in with concrete to make it stronger and more durable.
Different forms of concrete have been in use for thousands of years. Because it is easy to work with and could be made using readily available materials (rocks, sand, lime, ash, etc.), concrete evolved as a popular building material dating back to ancient Rome. Just pour concrete into a mold and it can assume a variety of shapes.
The only drawback: concrete doesn't bend under pressure. It can withstand a great degree of compression (pushing), but is very brittle when subjected to tension (pulling). Hence, the need for the Romans to use arches and domes to make concrete structures stable.
To increase concrete's tensile strength, modern engineers use technologies such as  rebar —steel bars that are threaded through concrete as a method of reinforcement. However, unlike concrete, rebar is not easy to work with. Setting concrete properly around rebar is time consuming, and the steel bars present a tripping hazard for workers. If rebar is positioned incorrectly within a concrete structure – even by as little as a single inch – its benefits can be rendered ineffective. 
Helix increases concrete durability by 200 to 300 percent, and does so without the drawbacks of using rebar. Millions of the tiny steel fibers can be mixed with a truckload of wet concrete in a matter of minutes. And while rebar doesn't affect concrete until after the material has started to crack, Helix makes it harder for cracks to initially form.
Although U-M had already patented the technology and demonstrated its promise, a stumbling block remained with respect to producing the fibers quickly enough to make the process commercially viable. Luke designed a machine that could produce one piece per second – fast enough to effectively test the technology.
Upon completion of his M.S. in 1999, Luke accepted a position with the aerospace/ defense company General Dynamics, but never forgot the potential of the technology he helped advance. In 2002, Luke launched his business and enrolled in Georgia Tech's MBA program. The following year, he secured a license for the Helix technology from U-M and began selling the product.
While at Georgia Tech, Luke says, "I used every opportunity to drag my fellow students into projects around Helix." Luke generated $250,000 in purchase orders in six months, but still didn't have a machine that could produce the steel fibers fast enough. He also faced the challenge of convincing potential clients to buy a product that had only seen limited real-world use. To help expand his business, Luke sought out – and won – a variety of competitions and grants for business plans and innovative technologies.
One of these awards came from VentureWell (then NCIIA), which provided Luke with a $7,750 E-Team grant to improve his machine to a point where he could finally produce fibers fast enough to take the product to market. The E-Team program also helped him refine his business plan. Says Luke, "NCIIA gave me the boost I needed to get off the ground."
In 2014, Helix earned accreditation from the International Association of Plumbing and Mechanical Officials and confirmation that its product satisfied code requirements for use as an alternative to rebar and other concrete reinforcement methods. Because the construction industry is so highly regulated, and potential clients wary of unproven technologies, this accreditation marked a major milestone in advancing Helix beyond the early adopter phase.
Today, Helix has been used to build commercial structures, roads, homes and airports across the United States and in more than 30 countries. These include major construction projects such as the "Seattle Great Wheel" Ferris wheel at Pier 57, James Madison University's football stadium in Virginia, and the Pensmore Mansion in Missouri (on track to become one of the largest private single-family residences in the nation). Helix was even featured on an episode of ABC's "Extreme Makeover: Home Edition."
Luke rode the Seattle Great Wheel in the summer of 2013, and says, "Nothing made me feel proud like riding that Ferris wheel. It's a high-profile structure in a high-seismic region that hundreds of people ride on any given day. It embodies everything the product was made to do."