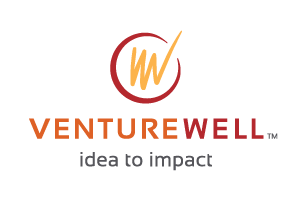 We're so excited about our new brand! Take some time to look around our new web site.
Check out our new blog, InsideImpact, for news and stories from our CEO, staff, partners, and innovators.
See what our community is saying about our new name.
Watch our new VentureWell video and success stories!
We'd be honored if you would share the news with your networks.
Tell your Twitter followers: "NCIIA just launched their new brand – they now go by VentureWell! Check out the new site: venturewell.org"
Share with your Facebook friends: "Exciting news! NCIIA has just launched a new name and brand: VentureWell! Check out their new website: venturewell.org"
We're delighted to bring you along on our journey.
Thank you from everyone at VentureWell (formerly NCIIA)!