« Back to Schedule
Do not use the back button to return to the schedule, please use the link above
Tom Frank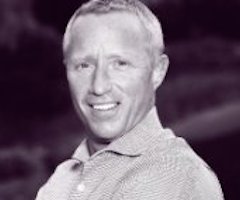 University of Michigan, Ann Arbor
Tom Frank is an entrepreneur and educator with more than 25 years of leadership experience building top tier companies in advanced technology, software applications, and media-related industries. In his current role, Tom leads T​he University of Michigan's Center for Entrepreneurship (CFE) in the College of Engineering. The CFE is responsible for training faculty and researchers involved with translational research commercialization, including the National Science Foundation's I-Corps program for which Tom is a national instructor. He also leads all curricular program development and implementation for the CFE at both a graduate and undergraduate level,​ with nationally ranked classes and activities supporting several thousand students. Tom shares management responsibilities for U-M student start-up incubator TechArb as well as the Ann Arbor community-based U-M start-up accelerator, The Desai Family Accelerator. Tom​oversees several internal seed funds designed to advance new ventures in conjunction with the incubator entities. He works closely with Michigan's Economic Development Corporation, teaches several courses in entrepreneurship, acts as faculty advisor to MPowered, the largest student entrepreneurial organization at ​T​he University of Michigan,​ and also mentors many unaffiliated students and new businesses.
Prior to joining CFE, Tom's career was focused on building successful businesses for emerging SAAS platforms and new technologies. He currently advises a number of Silicon Valley startups on all aspects of IP development and commercialization, licensing, business strategy and team building. From his experience, Tom is considered one of a handful of true "digital media and technology experts" due to his global accomplishments in licensing, content production and marketing across all distribution platforms.
Tom began his career at Procter & Gamble and went on to top management roles at companies including Dick Clark Productions, RealNetworks and Cinema Now. He has successfully developed and produced television programming for all of the major television networks, and launched the first web-based content subscription service. Tom received his Bachelor of Arts degree in English Literature from the University of Cincinnati. He is active on a number of corporate and philanthropic boards including the U-M College of Engineering Department of Electrical Engineering and Computer Science, the U-M Ross School of Business Samuel Zell and Robert H. Lurie Institute for Entrepreneurial Studies, and the Dr. Donald J. Frank Jr. Educational Foundation.
Follow Tom Frank on Twitter @UmichTom.