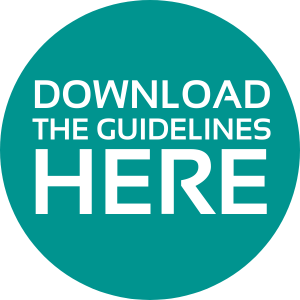 introduction
VentureWell awards faculty grants to colleges and universities for the purpose of strengthening existing curricular programs and/or building new courses and programs that engage student teams in developing and pursuing scalable solutions to real-world needs through innovation and entrepreneurship (I&E). Through the support of these grant funds, effective courses and programs lead to the creation and support of student teams propagating curricular innovations to expand opportunities for invention, innovation, and entrepreneurship at higher education institutions.
The Spring 2020 Sustainable Design Faculty Grants program will support faculty and staff who are committed to cultivating innovations for positive social impact and environmental sustainability (see Appendix for definitions) and integrating sustainability practices, principles, tools, and frameworks into their I&E curriculum. We are seeking proposals with innovative ideas related to the development of new courses and programs or strengthening existing courses and programs that incorporate key concepts of sustainability and environmental responsibility with the end goal of developing novel inventions and technologies. Special consideration will be given to proposals that demonstrate clear support for student innovations that are dedicated to climate change solutions (i.e. mitigation and/or adaptation; see Appendix for definitions), as well as innovations to existing products or systems that address an opportunity to become carbon neutral or net-zero energy.
Examples of sustainability principles and frameworks include, but are not limited to, the following:
Systems thinking
Life cycle analysis
Green chemistry, materials, or manufacturing
Circular economy
Biomimicry
Sustainable design and technologies/fields include:
Cleantech sectors: energy, water, agriculture, waste, transportation, urbanism
Novel approaches to integration with materials science, biomedical engineering, biomedicine, or other disciplines
Learn more about sustainability content on VentureWell's Tools for Design & Sustainability website.
Proposals that focus on curricular development to support innovation and entrepreneurship in topical areas critical to climate change adaptation or mitigation such as reduction of greenhouse gas (GHG) emissions, pollution, and deforestation, and management of waste, ocean health, transportation, and urbanism are highly encouraged.
Please note: ​For the Spring 2020 cycle, VentureWell is accepting proposals ONLY for courses and/or programs that support the development of sustainable designs or sustainability-focused technologies, climate change mitigation and/or adaption innovations. If you would like to submit a proposal on another topic, please submit to a future cycle (deadline Fall 2020).
eligibility requirements
Faculty Grants are awarded to colleges and universities that are:
US-based. We do not accept proposals from international universities at this time.
VentureWell members. Proposals may include non-member partners from education, nonprofits, industry, non-governmental organizations, governments and/or the investment community, etc. Check your institution's VentureWell membership status here.
VentureWell grants are competitive, and successful proposals will include the following:
Technology innovation/entrepreneurship with a focus on developing environmental and social sustainability-focused (see Appendix below for definitions) technologies and/or incorporating principles of sustainable design. Disciplines or industries not typically considered "green" are encouraged.
Experiential learning-by-doing and creative pedagogical approaches to solving real-world problems.
The formation of student teams focused on technology invention, innovation, and entrepreneurship with a positive environmental and social impact, and the intention to encourage outstanding student teams to apply to the VentureWell E-Team grant program.
Well-defined connections to a supportive entrepreneurial ecosystem for the most promising student teams to pursue commercialization beyond the proposed course or program.
A plan for continuation and financial sustainability of the course or program after VentureWell funding as demonstrated in letters of support.
If the program focus is outside the campus community or outside the US, a local partner must be identified.
A simple work plan or table that outlines major milestones during the grant period.
A multidisciplinary approach is preferred but not required.
Examples of projects that are NOT strong candidates for SD faculty grant funding include:
Courses or programs that do not integrate key sustainability principles, tools, concepts, and/or frameworks.
Courses or programs without a focus on sustainability-focused innovations and entrepreneurship.
Pure research or single project courses (i.e. where there is no student team ownership or commercialization plan).
Courses or programs that are unlikely to continue beyond the grant period.
Existing courses or programs where there is little change or improvement proposed (i.e., ongoing support requests).
Courses or programs that are disconnected from the entrepreneurial ecosystem on campus and in the community.
Courses or programs that do not lead to the creation of student teams.
Proposals that do not demonstrate support for the most promising technologies and teams to move beyond the classroom, lab, or club.
Proposals that focus solely on extracurricular activities (e.g. hack-a-thons, business plan competitions, etc.)
key dates
May 20, 2020 – submission deadline
Late June 2020 – final decisions and notifications
Summer 2020 – funds disbursed and grant start date
Fall 2020 – Green Launchpad Educators Workshop (GLP; more details below). Please note: The GLP workshop will be held either in-person or virtually as a series of webinars; location & date details TBA.
Fall 2020 – launch of Sustainable Design Community of Practice (SD CoP; more details below); location & date details TBA.
how to apply
All proposals must be submitted online by 11:59 pm Eastern Time on the deadline date. Anyone on the team may serve as the applicant.
We accept no more than two proposals per institution. If more than two are received from any individual institution, only the first two submitted will be reviewed.
Proposals may only be re-submitted once.
To start your application, you'll need to have a VentureWell account. Creating an account is easy, and anyone can do it. To access your existing account or to create a new one, go here. You may start, save, stop, and return to your online proposal at any time before submitting it.
Institutional Support
VentureWell requires proof of institutional support for your proposal. Before you start your application, you should contact your Office of Sponsored Research, or the equivalent, well ahead of the grant deadline to inform them of your intention to submit a proposal. Most universities require a full proposal for administrative review and approval before it can be submitted to VentureWell.
VentureWell requires that certain institutional representatives verify their support of your proposal by responding to an automated email request from our proposal system and entering their initials online. (This process is triggered within the online proposal process). The system will not allow you to submit your proposal until support has been verified from each of the following individuals:
Principal Investigator (PI): The Principal Investigator takes primary responsibility for the proposal and will have overall responsibility for the grant and reporting. Ideally, a tenured or tenure-track faculty and/or staff member serves as the Principal Investigator. Co-PIs are allowed, but one lead PI must be identified. Students may not serve as Principal Investigators.
Administrative Contact (AC): VentureWell defines the Administrative Contact as a grants administrator or fiscal officer authorized to sign the award letter and commit the institution to the terms of the grant. The AC should be someone in your institution's Office of Sponsored Programs/Research. Principal Investigators, other faculty, or students may not serve as the AC.
Department Chair (DC): The Department Chair (or equivalent) will need to indicate his/her awareness of and support for your proposal as a demonstration of institutional commitment to the proposal. S/he has no other direct grant responsibilities beyond this support.
Dean of Faculty (DF): The Dean of Faculty (or equivalent) will need to indicate his/her awareness of and support for your proposal as a demonstration of institutional commitment to the proposal. S/he has no other direct grant responsibilities beyond this support.
Please note: We understand that your ability to seek institutional support may be impacted as institutions and campus administrative offices transition to a remote model of work at this time. Please don't hesitate to reach out to us if you are challenged in obtaining approval so that we can discuss your specific circumstance and support you as best we can in submitting a complete proposal.
proposal components
Proposals should be specific, clear, and compelling. The following components are required and should be combined into a single PDF file:
Project narrative, including your work plan, no more than five pages
Proposed budget
Resumes of Principal Investigator and key collaborators (up to four resumes total, no more than 3 pages each)
Letter(s) of support, at least one is required and up to a total of three will be accepted
You may include other supporting documents in an Appendix (optional, details below).
1. Proposal Narrative (required)
Your proposal narrative may not exceed five pages in length using 12-point Times font and 1-inch margins. Title page and references are not counted as part of your page limit.
The more specific, clear, and compelling your narrative is, the more competitive your proposal will be. Tell the reviewers a story: what currently exists at your institution, where are the gaps, what are you proposing to create and what are the intended outcomes? In other words, why this idea, and why now?
Your narrative should include the following:
Context – Limit this to one or two paragraphs:
What are you proposing? Is it a course or a program? Is it a new offering or an expansion of existing courses/programs?
What gap(s) are you addressing on your campus; what do you feel is missing?
What have you accomplished so far if anything? Have you received other support for this work?
Proposed Initiative
Differentiate between what already exists vs. what you are asking for funding to support. Emphasis should be placed on what you are proposing, not on what already exists.
How will you foster the development of sustainability-focused technology inventions or innovations? Is there a focus on solutions to support climate change mitigation and/or adaptation?
In what ways do you envision incorporating sustainability principles, tools, and/or frameworks into the course or program? Which key sustainability concepts are likely to be emphasized? Will you develop your own content? Where will the content come from? (For some relevant sustainability-focused teaching materials and resources, visit VentureWell's Inventing Green Toolkit webpage and Tools for Design & Sustainability webpage.)
Describe the potential for positive educational, environmental, and social impact. How will your student innovations go beyond status quo and be net neutral or even regenerative or restorative?
Explain the process: how will the proposed course or program lead to the creation of student teams? How will teams be formed? Where will the ideas come from?
Describe the experiential learning opportunity for students
How will your entrepreneurship ecosystem support the most promising teams and technologies towards commercialization?
Team and Partners
Describe the role of each key individual involved with delivering and supporting the proposed course and/or program. Keep each description to 1-2 short sentences.
Identify partners on campus or beyond who will help promising teams commercialize any resulting sustainability-focused technologies. If the proposal focus is outside the campus community or outside the US, please note that an off-campus, local partner is required. A letter of support from this partner is highly recommended.
Describe the "entrepreneurial ecosystem" on your campus and in the community and how your students will access these resources (other faculty, mentors, departments, entrepreneurship centers, incubators, accelerators, industry, NGOs, governments etc.). Please note: Your proposal should go beyond a listing of entrepreneurial support resources and should also demonstrate that a clear or structured development path to market is available for some teams.
Work Plan – Create a simple table in the narrative that includes:
A list of the milestones and a timeline for accomplishing each during the grant period. Please note: to get the most from the training workshop and from the CoP meetings, courses or programs that will be implemented by Spring 2021 are encouraged.
The number of estimated student teams formed/supported each year and the number of participating students.
Outcomes
What does success look like? Complete this sentence: We will be successful if/when…
What is an example of a tangible work product that you envision sharing publicly for the benefit of other educators?
How will the course or program be sustained beyond the end of the grant period?
2. Proposed Budget (required)
Your budget and justifications should demonstrate to reviewers how you intend to achieve the objectives proposed in your narrative. Funds may be proposed for expenses related to curricular development and course or program realization. Equipment and other resources purchased with grant funds become the property of the institution. Instructions and specific expense definitions can be found in the budget section of the online application, and are also summarized below.
Examples of eligible expenses:
Equipment expenses: Equipment not normally available to students for the creation of prototypes or required because of the technical or scientific focus of the work are eligible for funding. However, VentureWell will not typically fund the purchase of equipment that is considered part of college or university infrastructure (e.g., computers, tablets, 3D printers, or furniture for makerspaces or labs). Equipment expenses should be no more than 10% of the total proposed budget and relate directly to the proposal.
Personnel costs: Up to $5,000 total for US-based proposals and up to $10,000 total for global proposals (may be divided or proposed for 1 person, and can include the cost of any applicable fringe benefits). A clear rationale should be included that explains what the funds are specifically for and how they will contribute to the success of the proposed work.
Expenses related to the technical development of student team innovations, including (but not limited to) materials & supplies, prototyping, technical services, and testing.
Expenses related to students performing patent searches, creating marketing analyses, business plan development, and customer discovery.
Travel expenses may include expenses related to:

Up to two key participants to attend OPEN, VentureWell's annual conference, for one year only.
Up to two key participants (faculty members) to attend the Green Launchpad Educators workshop in Fall 2020 if hosted in person (date and details TBA). Please note: two faculty members are required to participate, unless permission is granted otherwise. However, if the workshop is held virtually, travel funds may be used for GLP workshop registration fees (TBD) and reallocated other eligible expenses (see above).
Other relevant travel (e.g. for customer discovery).
Examples of ineligible expenses:
Overhead – VentureWell does not cover institutional overhead.
Expenses that are unlikely to be sustained beyond the proposed grant period, such as competition prize money, event expenses like food, space rentals or AV; and lengthy student internships.
Personnel costs over the maximums mentioned above.
Equipment expenses totaling more than 10% of the total proposed budget.
Speaker honoraria over $200.
Wages for students during the academic year.
Legal and other expenses of business formation or operation.
Publicity expenses.
3. Resumes of Key Individuals (required)
Include resumes from the Principal Investigator and any other key collaborators. We do not need resumes for the Administrative Contact or non-key team members/collaborators. Up to 4 resumes are allowed and they should be no more than 3 pages each.
4. Letter(s) of Support (required)
At least one letter is required, and up to three may be submitted. Letters should demonstrate to reviewers that there is ongoing institutional support for your project and technical competence and market opportunity in the area of your proposed work. Letters may also serve to verify partnerships discussed in your proposal narrative or verify additional funding to complement the proposed budget. More weight will be given to letters of support from key administrators (Dean, President, etc.) and/or community partners. Note that if the proposal focus is outside the campus community or outside the US, at least one off-campus local partner is required, and a letter of support from this partner should be provided.
Appendix (optional)
You may include appendices in your proposal, up to a maximum of ten pages combined into a single PDF file. You should reference any appendix materials in the narrative. Please note: Sheer volume of material is not an asset. Reviewers are directed to use appendix materials only to supplement the five-page narrative. Key information should be included in the narrative.
proposal selection and notification
Proposals are reviewed against structured criteria by a group of external reviewers. We aspire to award up to one-third of the total awards to universities or colleges that have never received a VentureWell Faculty Grant.
We will notify all Principal Investigators via email in early summer as to whether or not their proposal has been selected for funding. We also will send an approved budget and award letter agreement for signature to the Administrative Contact identified in the proposal. Funds will be disbursed once this award letter is signed and returned to VentureWell.
If your proposal is awarded you will receive up to $30,000 with a grant duration of up to three years.
Upon notification you will also receive additional details about the activities that you and other grantees will participate in to help further your work to incorporate sustainability concepts into your course or program. We expect you will set aside time and grant funding to participate in these opportunities:
Training: Green Launchpad Educators (GLP) workshop. Participation of at least two faculty members in the GLP workshop is REQUIRED —unless permission is granted— for grant awardees to foster collaborative teamwork. Note: the GLP workshop will be held either in person or virtually in fall 2020; details TBA.
Communities of Practice (CoP) meetings: Beginning in fall 2020, to support the development of a Sustainable Design CoP, grantees will be required to attend and actively participate in monthly video conference calls to discuss progress to date, plans going forward, and challenges you would like to troubleshoot (estimated up to 2 hours per month time commitment). Ideally two, but at least one faculty attendee to the GLP workshop will be REQUIRED to attend these monthly SD CoP meetings (remote video conference meeting organized and facilitated by VentureWell staff, estimated 1- 2 hours per month time commitment). These peer-to-peer meetings will support grantee efforts to integrate sustainable practices and methodologies into I&E curriculum. Example discussion topics for monthly meetings may include but are not limited to: course/program development progress to date and plans going forward, challenges being faced and how to overcome them, opportunities for collaboration within and across institutions, course content and delivery, etc. A commitment to monthly attendance and active participation in SD CoP meetings is REQUIRED for grant awardees to foster group cohesion and a supportive, collaborative CoP.
Disseminate your learnings and outcomes at OPEN or a sustainability-focused or I&E focused conference of your choice.
reporting
If you receive a grant, reporting requirements and deadlines will be specified in your award letter. Principal Investigators for VentureWell grants will be prompted via email to complete reports online (once each year). Failure to submit reports may jeopardize your institution's eligibility for future grants and pending payments.
VentureWell expects to learn from grantee experiences. VentureWell requires timely submission of grant reports, and may require participation in surveys and interviews after the grant period for impact assessment studies and reports (i.e. years after grant award period).
questions
If you have any questions feel free to contact Patricia Boynton, Grants Manager, at 413-587-2172 x115 or grants@venturewell.org.
APPENDIX: Definitions
At VentureWell, we use the following definitions to guide our work:
Environmental and social sustainability:
Sustainable practices, innovations, and ventures that mitigate negative impacts, and/or enable increased positive and regenerative impacts on environmental and social systems.
Climate Change Solutions:
Innovations and inventions that address the global environmental and social challenges presented by climate change.
Climate change mitigation:
Innovations that help to reduce greenhouse gas (GHG) emissions and/or stabilize GHG-levels.
Climate change adaptation:
Innovations that allow adaptation to the potentially adverse effects of climate change in human, environmental, and economic activities.