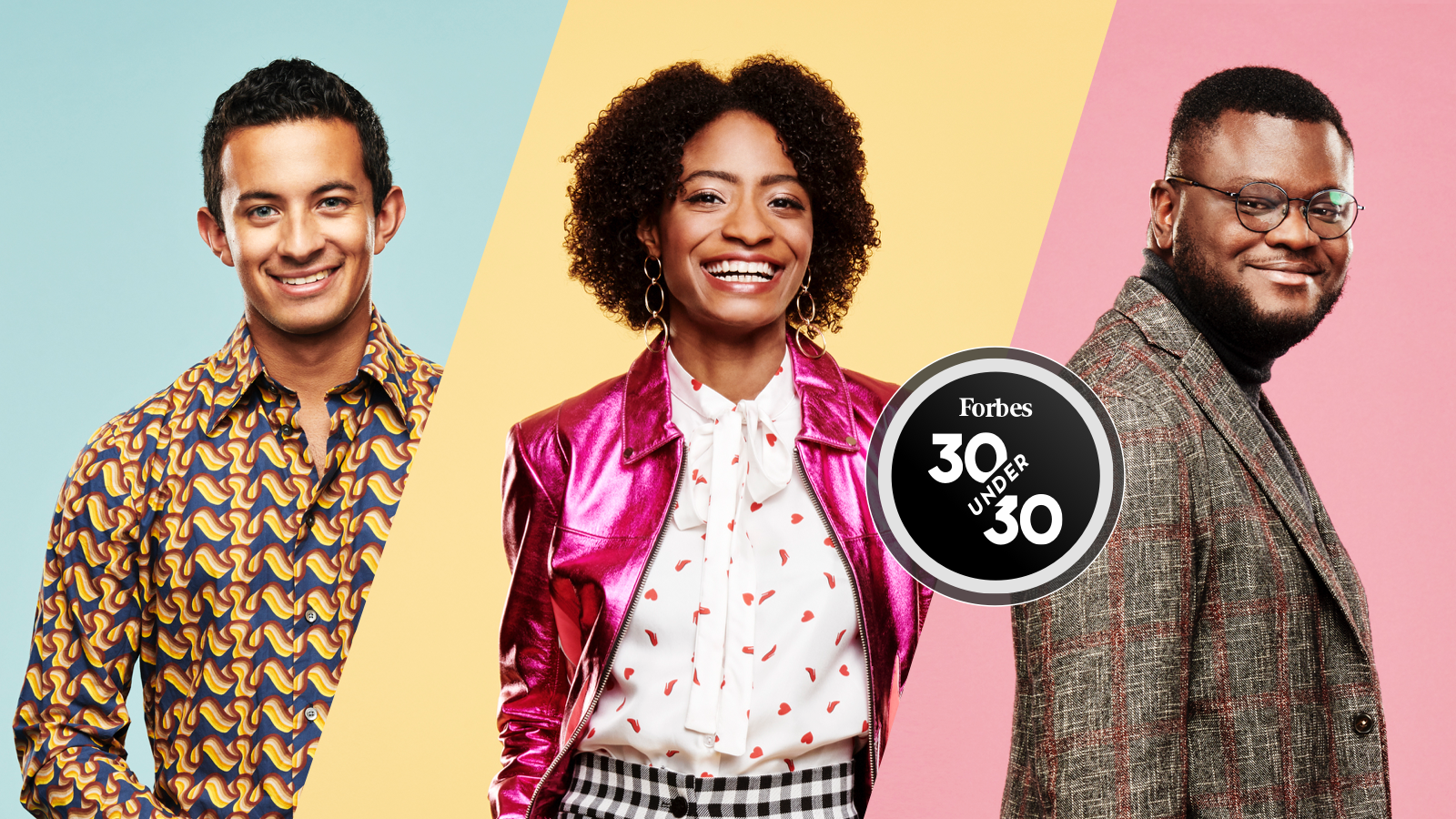 The Forbes 30 Under 30 list highlights the accomplishments of innovators and leaders in 20 industries, all under 30 years old. We're happy to report that many VentureWell program participants were recently featured in the 2020 list. They are:
Energy
Charles-Henry Clerget and Louis Creteur are co-founders of Acoustic Wells. They have created a wireless platform that lets oilfield owners monitor and control production of their oilfield from their phones, computers, or tablets without disrupting the workflow. Acoustic Wells participated in the NSF I-Corps program in Spring 2019.
Elise Strobach and Kyle Wilke are co-founders of AeroShield. The team has developed a super-insulating, porous glass to create windows that are more affordable and 50% more insulating than typical double-pane windows. AeroShield has participated in Stage 1 and Stage 2 of our E-Team Grant program, and the NSF I-Corps program in Summer 2019.
Don DeRosa is the co-founder of Eonix. They develop liquid electrolytes that increase the performance of ultra capacitors, which are energy storage devices similar to batteries but with the ability to charge and release power quicker. In time, supercapacitors could enable higher performance, faster charging energy storage for electric vehicles, and renewable energy storage. Eonix participated in the NSF I-Corps program in Summer 2014.
Matthew Aguayo and Aashay Arora are co-founders of EnKoat. This team has developed coatings impregnated with phase-change materials that insulate buildings. EnKoat's paints, plaster, and stucco both store and release heat at specific temperatures. This helps keep buildings cooler in summer and warmer in winter. EnKoat participated in the NSF I-Corps program in Spring 2019.
Healthcare
Ashley Moy and Jason Troutner are co-founders of Cast21. They are a medical device company that has developed a light-weight, breathable web sleeve filled with colorful resin that hardens to mold to the shape of the wearer's body. This replaces the traditional cast for broken bones, and it has the added benefit of being more comfortable and waterproof. Cast21 were participants in the NSF I-Corps program in Spring 2017.
Kunal Parikh is a research associate at Johns Hopkins University and a Principal Investigator for two E-Teams, Eyedea Medical and ForSight Innovation. Eyedea Medical is developing a corneal transplant processing device to help eye banks reduce the time and training needed to prepare high quality, consistent tissue for a vision-saving procedure. ForSight Innovation has developed a cataract fragmentation tool that enables surgeons to make a smaller incision, which leads to enhanced patient outcomes and higher-quality operations. Both Teams have participated in Stage 1 and 2 of E-Team Grant program. 
Carolyn Yarina is CEO of Sisu Global Health. This team has created Hemafuse, a semi-reusable device that can be used 25 times with one-time-use, disposable filters and helps in removing clots and impurities from blood, enabling physicians to use it in blunt trauma and early pregnancy complications. Sisu Global Health was and Advanced E-Team Grantee in 2011 and a participant of Saving Lives at Birth.
Manufacturing Industry
Akshat Sethi and Moby Ahmed are co-founders of ambercycle. This team commercializes technology that enables molecular separation of different fibers, such as cotton and polyester so that they can be spun into new yarns. ambercycle participated in Stage 1 and 2 of E-Team Grant program, and exhibited in our Open Minds Showcase in 2015.
Akshat Thirani, Philip House and Sachin Lal are c-founders of Amper Technologies. The company was founded to help manufacturers digitize and improve operations with IoT analytics software. The software makes it easier to track and improve the performance of machines in a factory. Amper Technologies participated in Stage 1 of the E-Team Grant program.
Caleb Carr is co-founder of Vita Inclinata Technologies. They have created a device (packed with high-powered fans and motion sensors) that attaches to the bottom of any helicopter hoist to give pilots greater control and counteract violent motions caused by weather or human error. Vita Inclinata technologies has participated in Stage 1 of the E-Team Grant program and exhibited at our OPEN Minds showcase in 2016. 
Science
Birgitt Boschitsch is co-founder and CEO of spotLess Materials. This team has created a bio-inspired, self-healing sprayable coating for toilets, sinks, mirrors and glass surfaces. The coatings repel water and dirt, making them easier to keep clean. spotLESS Materials has participated in the NSF I-Corps program in Fall 2017 and the ASPIRE program in 2018.
Tyler Bernstein and Jonathen Segal are co-founders of Zeno Power Systems. The company is developing a compact, lightweight system that can safely turn material from nuclear waste into a steady supply of clean energy. Zeno Power Systems participated in the NSF I-Corps program in Summer 2018. 
We're proud to have played a role in each of these leaders' success. Congratulations to the young entrepreneurs!