At VentureWell we build the best experiences and programs for our community — as a team.
Across the board, VentureWell staff are self-starters with strong attention to detail and a commitment to delivering high-quality work. We attract strong team players who have a track record of building collaborative working relationships and consistently delivering excellence. As an ever-growing organization, we seek out active learners who thrive in a fast-paced, dynamic environment. Our teams are open to new ideas, embrace change, and are eager to make an impact on the world. Meet our team.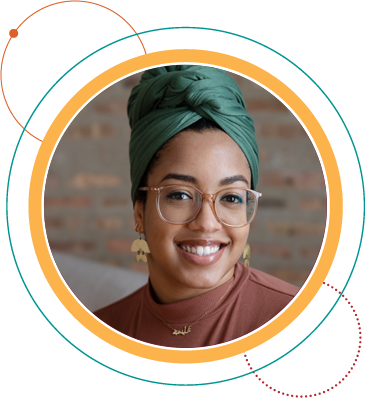 Our Culture & Benefits
VentureWell is an authentic and inviting place to work where consideration and candor are encouraged. We strive to create a friendly and collaborative work environment where each of our employees can grow and learn through organization-wide learning opportunities, and other professional development opportunities. We are deeply committed to advancing equity, both within our organization and in our work and networks, and we seek staff who share that commitment, who are engaged in issues of diversity, equity, and inclusion, and who will be excited to add to our culture and our impact.
VentureWell is proud to offer competitive pay and a robust suite of benefits, including four weeks of paid vacation, plus wellness time and holidays; an incredibly generous retirement savings plan; flexible work options; and all the typical insurance benefits.
Affinity Groups
As part of our commitment to advancing equity, both internally and externally, VentureWell staff members organically formed two peer support groups, known as "affinity groups." These groups are thriving, shared spaces for building community, deepening relationships, and providing additional perspectives based on lived experience to the organization:
LGBTQIA Affinity Group
VentureWell is an LGBTQIA-friendly workplace and supports an affinity group of staff who identify as members of this community. This group gathers twice per month for community, support, and friendship. The group also serves as a resource on LGBTQIA issues for other staff and the organization.
Staff of Color Affinity Group
VentureWell's affinity group for staff members who identify as people of color was created as a shared, brave space for building community, deepening relationships, and collaborating on organizational opportunities to advance equity and inclusion. The group meets monthly for connection and community, and also provides ongoing strategic support to VentureWell's staff and leadership.
Working at VentureWell
All employees will have their employment eligibility verified with E-Verify. You can learn more by reading this Notice of E-Verify Participation and Right To Work Poster.
Learn More
Looking for an even deeper understanding of our work? This year we're celebrating 25 years of idea to impact. Explore our interactive publication to learn more. You can also check out our blog, or take a look at our newsroom.
Questions?
For general questions about working at VentureWell, contact us at talent@venturewell.org. To submit a resume or application for a specific position, or to let us know that you're interested in working with us, view our current openings.
VentureWell is an Equal Opportunity/Affirmative Action Employer. M/W/D/V
VentureWell is committed to providing equal employment opportunities and fostering an inclusive and accessible workplace. We welcome and encourage job applicants with disabilities to inform us if they require accommodation to participate in the application process. If you require accommodation(s), please let us know when you apply, and we will work with you to meet your needs. You can email us at talent@venturewell.org