Though the benefits of environmental and social responsibility are increasingly recognized by individuals across many sectors of our society, neither the principles of sustainability nor the tools of sustainable design are widely integrated into science and engineering curricula. As a result, too few students have the opportunity to develop these important skill sets.
With this in mind, we're expanding our commitment to provide resources and convenings—in partnership with The Lemelson Foundation—to help educators integrate the principles of environmental and social sustainability into science and engineering curriculum. Below are resources and information around our collaborative work in this area.
Engineering For One Planet (EOP)
Over the past few years, The Lemelson Foundation and VentureWell have engaged and mobilized hundreds of stakeholders around the world on an initiative called Engineering for One Planet (EOP), which is working to equip all future engineers across all disciplines with the fundamental skills and principles of sustainability. Below are resources and information around our current and past collaborative work with the EOP initiative.
Learn more about the initiative.
Engineering For One Planet Framework

With extensive input from nearly 100 stakeholders in academia, industry, policy, and non-profit organizations, the EOP Framework comprises a set of fundamental learning outcomes that stakeholders believe all graduating engineers—regardless of subdiscipline—should be exposed to and acquire in order to:
design, build, manage, and implement engineering solutions that
minimize negative environmental impacts, 

strive to achieve net neutral outcomes, and, ideally, are restorative.
The EOP Framework is intended to be used as a tool for organizing and modifying existing curricula and experiences to incorporate core and advanced environmentally responsible competencies into engineering courses and programs in alignment with individual institutional systems and protocols.
Resources
Tools For Design and Sustainability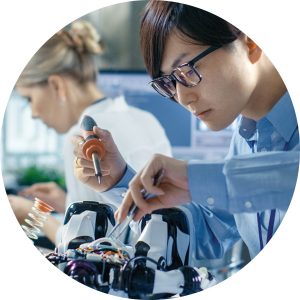 This resource highlights ways to weave sustainability into existing courses on engineering and physics, industrial and product design, and business.
Inventing Green Toolkits
With the support of The Lemelson Foundation, we partnered with NESsT and Presidio Graduate School to develop Sustaining Our Planet: A Toolkit for Entrepreneurs, a set of resources to help inventor-entrepreneurs develop products that will improve people's lives and generate profits—without putting additional stress on our resource-limited planet.
Other Resources
This list of resources was recommended by leaders engaged in incorporating environmentally responsible engineering into their work.
History of EOP

Prior to the OPEN 2019 conference, The Lemelson Foundation and VentureWell designed and co-hosted Principles of Environmentally Responsible Engineering: Creating a Roadmap for Change, a two-day roundtable which convened 20 leaders from across higher education, nonprofit, business, and government. These 20 experts, who were already deeply engaged in incorporating sustainable engineering into their work, came together with the aim of creating a roadmap for defining and developing a framework for environmentally responsible (ER) engineering. Read our briefing for more background about the roundtable.
An outcome of the roundtable was a white paper called Engineering for One Planet: Launching a Collaborative Effort to Proliferate Principles of Environmentally Responsible Engineering in Higher Education Institutions. In this paper, we identify the challenges that we collectively face in developing environmentally responsible engineering programs, and outline a rationale and a theory of change for this initiative, including a timeline of past work, present state, and future opportunities. This paper has been prepared in cooperation with and through the financial support of The Lemelson Foundation. Download the paper.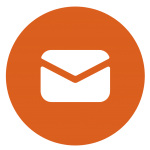 ---
For more information or questions about the EOP initiative, email info@engineeringforoneplanet.org.
---