---
for early-stage innovators
---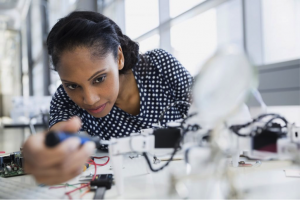 Receive an E-Team grant and get training through our early-stage innovator training program. The training provides peer networking, expert coaching, national recognition, and hands-on workshops to move your innovation forward. Next deadline is February 6, 2019. Apply now!
---
for faculty
---
Register now for OPEN 2019! Our 23rd annual conference will be held in Washington D.C., on March 28-30, 2019.
If you're an entrepreneurship educator or student, or from the wider world of innovation and entrepreneurship, you've come to the right place! The VentureWell OPEN conference gathers together representatives from across the innovation and entrepreneurship spectrum to share stories, start new collaborations, and learn emerging best practices in the rapidly evolving field of technology entrepreneurship education. Register now!
Attend this seminar for educators to learn the basics of integrating Lean Startup principles into your entrepreneurship teaching. During this seminar, you will learn key techniques for building a curriculum that you can adapt to your own institutional environment and needs and put to immediate use. Workshop take places November 28-29 in Chicago, IL. Enrollment is limited; apply early to reserve your spot.
---
from the i&e

community
---
Intellectual Property Awareness Summit (IPAS 2018)
The Center for IP Understanding will hold the second annual Intellectual Property Awareness Summit (IPAS 2018) on November 29, in New York City in conjunction with Columbia University.  IPAS is an international gathering of IP owners, organizations and affected parties all with a common goal – to make IP more intelligible for all.  This year's summit will focus is on what audiences need to know to know about IP in a fast-moving, information-driven "digital" world – and how best to convey it. Learn more and register here.
Women4Climate Tech Challenge
Autodesk launched the Women4Climate Tech Challenge, a global competition designed to spark innovation and accelerate climate solutions from women in the tech community. Winners will receive a fellowship, support and acceleration from C40 and its partners, and the opportunity to have their project implemented in C40 cities – Paris and Tel Aviv have already committed to experimenting and implementing the winning projects.C40's support for winning projects will be custom-designed for each solution depending on the project's level of maturity and the needs. The ultimate horizon is a possible scaling and exchange of these solutions with other C40 cities. Projects may address a wide range of urban sustainability issues, like those dealing with mobility, food, waste, water, buildings, urban farming and air quality, and must be submitted by November 30, 2018. 
2019 Global Social Venture Competition
Celebrating 20 years of impact in 2019, the Global Social Venture Competition is a startup competition for early-stage ventures using technology for good that have social and/or environmental impact and with at least one current student (undergraduate or graduate) or recent alumni on their team. We empower the next generation of social entrepreneurs by providing them with mentoring, exposure, and prize money to transform their ideas into fundable, scalable ventures that address the world's most pressing challenges. Top teams from across the globe will compete at the 20th annual Global Finals at UC Berkeley, April 3-5, 2019, to compete for $80,000 in cash prizes. The deadline to apply is December 3.
Fast Company World Changing Ideas Award
Fast Company's World Changing Ideas awards honor products, concepts, companies, policies, and designs that are pursuing innovation for the good of society and the planet. The contest, now in its third year, has honored everything from large companies' sustainability initiatives to clever consumer products to groundbreaking government policies. There are many problems in the world, and we are interested in innovative ideas that solve any of them. Entries will be judged on impact, design, scalability, and ingenuity by a group of designers, venture capitalists, thinkers, social entrepreneurs, and Fast Company editors. Learn more and apply. The deadline to enter is December 7.
2019 KEEN National Conference
Register for the 2019 KEEN National Conference to see first-hand how the entrepreneurial mindset is impacting universities across the country. Whether at the nightly receptions or during any of the workshops, you will learn how others are fostering the entrepreneurial mindset in their classrooms and forge lasting relationships within KEEN. You'll leave the conference with tools you can immediately implement, including faculty engagement strategies, pedagogical approaches, and curricular and extra-curricular examples. The conference will take place from January 3, 2019, to January 5, 2019, at the Hyatt Regency Dallas in Dallas, Texas. Learn more and register now.
AlphaLab Gear Accelerator Program
AlphaLab Gear is a nationally-ranked hardware accelerator in Pittsburgh, PA. The program guides early-stage physical product companies through a 30-week program, taking companies from an initial idea or prototype, through engaging early customers, to fulfilling demand by manufacturing at scale. The program focuses on customer discovery, prototyping, legal and accounting, business model development, product iteration, early manufacturing, and customer traction. They also offer an optional eight-week session focusing on manufacturing at scale, covering topics such as design for manufacturing, tooling, regulatory, quality control, vendor negotiations, inventory management/fulfillment, and connections to manufacturers and supply chains. Applications are due by 11:59pm on January 27, 2019. Learn more and apply.
ARPA-E 2019 Energy Innovation Summit
Join energy innovators from around the globe at the U.S. Department of Energy's 10th ARPA-E Energy Innovation Summit, July 8-10, 2019, at the new Gaylord Rockies Convention Center in Denver, Colorado. The Advanced Research Projects Agency-Energy (ARPA-E) Energy Innovation Summit will feature a showcase of entrepreneurs and researchers with a novel technology. The deadline to apply for the Summit Showcase is February 1, 2019. Select graduate-level students can also participate in the Student Program and receive complimentary registration to attend the Summit, participation in student-focused panel sessions, and networking opportunities with corporate recruiters. The deadline to apply for the Student Program is March 1, 2019.