---
for early-stage innovators
---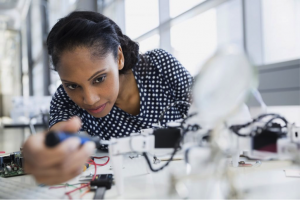 E-Team Grant Program
Applications due October 3
Receive an E-Team grant and get training through our early-stage innovator training program. The training provides peer networking, expert coaching, national recognition, and hands-on workshops to move your innovation forward. Attend an informational webinar to learn more about the program, sign up now for the July 10 at 12:00pm ET webinar.
---
for faculty
---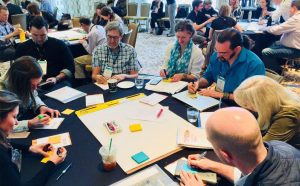 Fall Application Deadline: TBA
Receive up to $30k by creating new or transforming existing courses and programs to help students develop novel inventions and gain entrepreneurial skills to bring these inventions to market.
Save the date! OPEN 2019 will be in Washington D.C., March 28-30, 2019.
If you're an entrepreneurship educator or student, or from the wider world of innovation and entrepreneurship, you've come to the right place! The VentureWell OPEN conference gathers together representatives from across the innovation and entrepreneurship spectrum to share stories, start new collaborations, and learn emerging best practices in the rapidly evolving field of technology entrepreneurship education. Call for proposals and registration will open in August. Be notified when we open registration.
---
from the i&e community
---
Our Ocean Youth Leadership Summit
The Sustainable Ocean Alliance and the ministry of marine affairs in Indonesia are co-hosting the Our Ocean Youth Leadership Summit in Bali, Indonesia on October 29th-30th 2018. As an integral part of the Our Ocean Conference initiated by U.S Secretary John Kerry in 2014, the youth summit is an opportunity to showcase youth-led ocean solutions and entrepreneurial innovations, and to create a networking opportunity for youth to engage with leaders in policy, industry, research, government initiatives, ocean conservation, and NGOs. Students and young professionals (of ages 18-35) who are committed to protecting the health and sustainability of the ocean, are invited to apply to attend the summit.  The deadline for applications is July 6th, 2018 11:59 pm PST.
Become an ASPIRE Mentor
ASPIRE Mentors have the opportunity to engage with entrepreneurs during our week-long investment-readiness workshops. Mentors will network with fellow investors from across the country, share their expertise and experiences with a cohort of driven entrepreneurs, and witness early-stage deal opportunities and real-world stress tests. Interested? Learn more here.
I-Corps Regional Program Seeking Teams
Want to build a business around your research or innovation?  Southwest I-Corps is offering a FREE Regional NSF I-Corps Program to facilitate commercial evaluation of academic research and innovation, and develop potentially eligible teams for a $50,000 NSF I-Corps team grant. Graduate students, faculty and staff interested in translating their research or innovation into commercial ventures are encouraged to apply. Training will take place from Thursday, June 14 through Wednesday, July 11, 2018. Teams will attend in person on June 14 – 15 and July 11, and work virtually on the days in between. Learn more and apply here.
LA BioStart Bioscience Entrepreneurs Boot Camp
The LA BioStart Bioscience Entrepreneurs Boot Camp is accepting applications for their Summer 2018 boot camp, which will run from July 16 through August 14. The intensive, 5-week training and mentoring program will accept 12 teams with up to four members each. There is no cost to attend, and complimentary food and parking is provided for all participants. The deadline for application is June 20, 2018.
Victorian QuickFire Challenge: Driving Device Innovation
This device-focused QuickFire Challenge, announced by the Victorian Government in collaboration with Johnson & Johnson Innovation, is aimed at game-changing early-stage medical device innovations across strategic areas of interest for Johnson & Johnson Medical Device Companies. The Victorian Government will award up to AUD 300,000 to the top solutions including access to the device prototyping lab and mentorship and coaching from Johnson & Johnson Medical Device experts. The deadline to apply is June 22.
SOCAP Social Entrepreneur Scholarship Program
Do you have a venture that is improving your community—or the world? Have you identified a business model that will make a profit and make a positive impact? Are you running a startup that you want to take to its full potential? Do you want to tap into the energy of SOCAP18—and connect with the world's leading social entrepreneurs, impact investors and thought leaders? This year, the SOCAP Entrepreneur Scholarship program will bring up to 150 of the most innovative social entrepreneurs from around the world to the SOCAP conference, October 23-26 in San Francisco. The deadline to apply is June 30.
2018 DevelopmentXChange
The U.S. Agency for International Development (USAID), the Government of Norway (Norad), the Bill & Melinda Gates Foundation, Grand Challenges Canada (funded by the Government of Canada), the U.K. Department for International Development (DFID), and the Korea International Cooperation Agency (KOICA) warmly invite you to the 8th annual DevelopmentXChange event for Saving Lives at Birth: A Grand Challenge for Development.
The DevelopmentXChange is a key feature of the Saving Lives at Birth program, bringing together a community of diverse innovators who are tackling this challenge through advancements in science and technology, innovative service delivery models, and novel demand generation approaches. Over the last 7 years, they have sourced and supported 115 distinct innovations and seen many of their recipients receive global recognition and accolades for the impact they have achieved. You are invited to Washington, D.C. on July 26 to meet the inspiring innovators; they are some of the most cutting-edge innovators in the sphere of maternal and newborn health. Register now.
Go West Summit
Learn about available resources and promising practices surrounding making, inventing, and entrepreneurship at the Go West Summit, September 20-21 in San Francisco, CA. The Lemelson-MIT Program is teaming up with the National Association of Community College Entrepreneurship (NACCE) and the California Community College's Doing What Matters for Jobs and the Economy initiative to host a fall conference to support invention education pathway offerings for students across K-16.
NACCE 2018 The Entrepreneurial Ecosystem Revolution
The National Association for Community College Entrepreneurship (NACCE), recently opened their registration for their annual conference, NACCE 2018 The Entrepreneurial Ecosystem Revolution. They are featuring keynotes from engaging entrepreneurs that have innovated in areas ranging from 1980's rock and roll memorabilia to one of the co-developers of Amazon's Alexa. Panels and breakout sessions featuring NACCE members from across the United States will share best practices for entrepreneurial leadership and experiential teaching across academic disciplines. The event is October 7-10 in Fort Worth, Texas.
BME-IDEA 2018 Meeting
Registration is now open for BME-IDEA 2018! This year's next Biomedical Engineering–Innovation, Design and Entrepreneurship Alliance (BME–IDEA) meeting will take place on Wednesday, October 17, 2018, in Atlanta, Georgia, in conjunction with BMES. Learn more here or register here.
Defense TechConnect: Fall Summit and Expo
Access the entire innovation ecosystem in support of National Security; Converging Industry Scouts, Military Leadership, Non-traditionals, Startups, VC/Investors. DTC 2018 connects top DOD offices with the world's best technologies. The meeting will take place on October 23-25, 2018 in Tampa, Florida. The Call for Innovations and Proposals ends June 29th. Learn more and apply now.