A collection of upcoming events and opportunities, both from VentureWell and the innovation & entrepreneurship community.
---
from venturewell
Sustainable Design Faculty Grants
VentureWell awards up to $30,000 grants to colleges and universities for the purpose of strengthening existing curricular programs and/or building new courses and programs that engage student teams in developing and pursuing scalable solutions to real world needs through innovation and entrepreneurship. The Spring 2021 Sustainable Design Faculty Grants cycle will support faculty and staff who are committed to cultivating I&E dedicated to positive social impact and environmental sustainability, and will integrate sustainable design concepts, tools, and frameworks into their I&E curriculum. Grantees will participate in the Green Launchpad Educators workshop in Fall 2021 (participation of at least two faculty members is required; dates to be determined), as well as in peer-to-peer Sustainable Design Community of Practice monthly meetings, starting in January 2022. Learn more and apply by May 19.

Design by Biomedical Undergraduate Teams Challenge
The National Institute of Biomedical Imaging and Bioengineering (NIBIB) and VentureWell are challenging teams of undergraduate students to identify an unmet need in healthcare and to design an engineering solution to it. A total of $115,000 in prizes is available. Visit the competition page to learn more about the prize categories and the process to submit your entry to the competition. Learn more and submit by June 1.
---
from the i&e

community
---
Collegiate Inventors Competition
The annual Collegiate Inventors Competition is now accepting entries from both undergraduate and graduate student innovators. Submit your work today for the opportunity to compete for cash prizes, network with experts in the field, and gain recognition for your innovation. Finalists will have the chance to present their inventions to a panel of Judges made up of National Inventors Hall of Fame (NIHF) Inductees and officials from the United States Patent and Trademark. Applications are due by June 7.
10th Annual Deshpande Symposium
The Deshpande Symposium will bring together academics, policy planners, and practitioners driving innovation and entrepreneurship forward in higher education. Attendees will have the opportunity to choose from over 28 panel discussions on topics including; entrepreneurial culture and ecosystems, innovative entrepreneurship curricula, research commercialization, startups and emerging trends. This year's event will be held virtually, from June 10-11. Register today.
Techstars Equitech Accelerator
UpSurge Baltimore and Techstars have partnered to launch the Techstars Equitech Accelerator. Startups from any sector that are aligned with the values of diversity, led by founders from underestimated communities, or developing technologies that increase access and equity, are invited to apply. The 90-day program is mentorship-driven, with advisors across industries. Final application deadline is June 28. 
Technology Entrepreneurship: Lab to Market Course
Developed in collaboration with the Laboratory for Innovation Science at Harvard and the University of California San Diego, this self-paced, introductory course is being offered free on the edX platform. Enroll today to learn how entrepreneurs match technology with customer needs and bring cutting-edge innovations to market. The course will run over 5 weeks, with the option to pursue a verified certificate. Learn more. 
ACRE @ Urban Future Lab 
Rapidly scale and transform your startup into a vehicle for solving the world's greatest challenge, climate change. ACRE provides unmatched access to strategic advisement, introductions to industry stakeholders, marketing and branding support, investor networks, and access to a community of like-minded founders solving real challenges in energy, water, waste, infrastructure, transportation, and resiliency. Learn more and apply.
Dorm Room Fund
Dorm Room Fund (DRF) is a student-run venture fund, backed by First Round Capital, that supports college students and recent graduates looking to grow their startups. Selected teams receive a $20,000 investment, plus access to mentors, resources, and the DRF community. At least one team member must be an undergraduate or graduate student to be eligible for the program. Applications are accepted on a rolling basis. 
Small Business Innovation Research (SBIR) Program
Hosted by the National Science Foundation, the SBIR program aims to support scientific discoveries and technological innovation that is moving from the lab to the market. The program provides non-dilutive funding and entrepreneurial support at the earliest stages of company development. Consider applying if your discovery can be transformed into an innovation with commercial potential and/or societal benefit. Applications are accepted throughout several seasonal cycles. Learn more. 
Wells Fargo Startup Accelerator
The Wells Fargo Startup Accelerator allows new ventures to tap into a growing global network of business mentors, venture capitalists, and enterprise executives. The program helps startups enter the Fortune 500 market and provides up to $1,000,000 in potential investments if your company is selected. Over the course of 6 months, companies will get access to coaching and learn how to commercialize their business. Applications for this virtual, non-exclusive program are accepted year-round.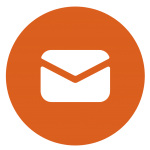 ---
Stay in the loop with our monthly events and opportunities newsletter, featuring VentureWell grants, competitions, workshops and programs, and upcoming activities in the broader innovation and entrepreneurship community—sent straight to your inbox each month. Subscribe now.
---