A collection of upcoming events and opportunities, both from VentureWell and the innovation & entrepreneurship community.
---
from venturewell
---

ASPIRE Cleantech
ASPIRE is designed to help seed-stage companies pinpoint fundraising needs and develop the deal room materials needed to back up their ask. During our 6-week online program, teams will spend one-on-one time with mentors-in-residence, including VentureWell staff and active investors, as they prepare for investment conversations. We're seeking companies that are developing innovations that create positive environmental impact and address sustainability priorities. ASPIRE is open to startups that have previously received an E-Team Grant or startups new to VentureWell that are led by at least one founder from a group underrepresented in science and technology. Read the application guidelines and apply by March 1.
Social Innovation Challenge
The Clinton Global Initiative University (CGI U), Verizon, and VentureWell have partnered to launch a Social Innovation Challenge to support a diverse community of student innovators in leveraging 5G and other technology-based solutions that address significant societal challenges in three key areas: immersive education technology, climate justice, and health equity in the United States. Selected participants will have access to an accelerator program with VentureWell and a pool of $350K in seed funding. The deadline to apply is March 12.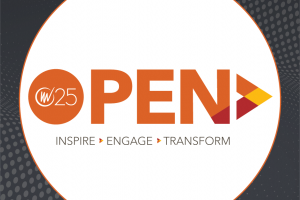 OPEN 2021
OPEN is less than three weeks away! This year's conference, taking place online March 17-19, will offer a compelling mix of interactive sessions on pressing topics like advancing equity in I&E education, overcoming the challenges of teaching during the pandemic, cross-disciplinary collaborations, supporting commercialization, and more. OPEN will also feature special events like the OPENMinds student innovator showcase, Sustainable Practice Impact Award & Keynote featuring Erin Meezan of Interface Inc., and an interactive poster session that will allow attendees to come together to share and learn about the field-building work taking place in our I&E community. Register now to reserve your spot—space is limited! 
---
from the i&e

community
---
Call for Proposals: Deshpande Symposium 2021
The Deshpande Symposium is a collaborative space for those interested in accelerating innovation and entrepreneurship in higher education. The conference is calling for proposals for engaging panel sessions, aligned with one of their three main focus areas; Entrepreneurship in the Curriculum, University Research Commercialization and Startups, and Developing Entrepreneurial Universities, Cultures, and Ecosystems. Submission of proposals are due on February 28.
Schulze Entrepreneurship Challenge & E-fest
Hosted by EIX.org and the Richard M. Schulze School of Entrepreneurship, e-Fest is a 3-day event every April celebrating undergraduate entrepreneurship. Student teams are invited to enter a video and accompanying powerpoint detailing their business idea or venture (from development stage to market).The top 25 teams will be selected to compete virtually at e-Fest for up to $215,000 in cash prizes. The deadline to submit entries is March 7. 
Rapid Acceleration of Diagnostics (RADx) 
The National Institute of Biomedical Imaging and Bioengineering (NIBIB) RADx initiative is a fast-track technology development program for at-home and point-of-care testing innovations, in response to COVID-19. RADx partners are seeking to identify service providers, vendors, and other companies/organizations that can assist the RADx initiative in providing support for selected projects. Services include but are not limited to regulatory filing, quality management systems, manufacturing, legal support, and marketing research, as well as specialized software to facilitate these services. Applications will be considered on a rolling basis. Learn more.
Request for SBIR/STTR Phase I Proposals Addressing COVID-19
The Division of Innovation and Industrial Partnerships (IIP) of the Engineering Directorate is inviting all active NSF SBIR/STTR awardees, and any other interested US-based small businesses, to submit SBIR Phase I proposals focused on the development and deployment of new technologies, products, processes, and services with the potential to positively impact the nation's and world's ability to respond to the COVID-19 crisis. While proposals will be accepted on a rolling basis, NSF is committed to expediting review, with the hope of awards within six weeks of proposal receipt.
Nex Cubed HBCU Summer Accelerator
Nex Cubed is currently seeking students and recent alumni from Historically Black Colleges and Universities that are interested in pursuing entrepreneurship to apply for their HBCU Founder's Summer Acceleration Program. Following a series of workshops and panels, students will pitch their business concepts to a panel of investors to secure their spot in the program. Accepted students will receive $10,000 to cover the cost of participating in the two-month program as well as technical resources to develop an MVP. Learn more and apply.
Better Workplaces Challenge Cup
ParagonLabs, powered by the Society for Human Resource Management (SHRM), is looking for innovative ideas and solutions to reinvent how we do work. Submit your idea for the chance to win a $50,000 cash prize, investment opportunities, and feedback from workplace subject matter experts. Find your region and the corresponding deadline to apply here.
NextHIT ACCELERATOR Program
This intensive 8-week program allows teams to work on their companies and products with the guidance of startup gurus, healthcare IT professionals, physicians, successful tech entrepreneurs, and other med-tech experts. Each company will receive a $30,000 investment from Houston Health Ventures, along with $24,000 worth of services from Rackspace, Inc., office space and amenities at University of Houston's brand new Innovation Center. Learn more and apply—applications will be accepted on a rolling basis.
ACRE @ Urban Future Lab
Rapidly scale and transform your startup into a vehicle for solving the world's greatest challenge, climate change. ACRE provides unmatched access to strategic advisement, introductions to industry stakeholders, marketing and branding support, investor networks, and access to a community of like-minded founders solving real challenges in energy, water, waste, infrastructure, transportation, and resiliency. Learn more and apply.
Capital Factory
The Capital Factory Accelerator Program seeks to help Texas startups reach their full potential. Startups are provided with resources to increase funding and customer growth including; access to a 6-month coworking membership, company advocate and invaluable mentor network. The program also offers office hours with a variety of industry leaders and more than $250,000 in hosting credits. Apply for the March cohort today.
Clean Energy Trust Investment
Clean Energy Trust brings clean tech innovation to market by finding, funding, and growing high-impact clean tech startups from the Midwest. Their 501vc® Seed Fund invests between $100k and $300k that are Pre-Seed through Series A and that are based in the broader Midwest. Applications are being considered on a rolling basis, and initial responses are sent within 2 to 3 weeks. Learn more and apply.
Dorm Room Fund
Dorm Room Fund (DRF) is a student-run venture fund, backed by First Round Capital, that supports college students and recent graduates looking to grow their startups. Selected teams receive a $20,000 investment, plus access to mentors, resources, and the DRF community. At least one team member must be an undergraduate or graduate student to be eligible for the program. Applications are accepted on a rolling basis. 
Wells Fargo Startup Accelerator
The Wells Fargo Startup Accelerator allows new ventures to tap into a growing global network of business mentors, venture capitalists, and enterprise executives. The program helps startups enter the Fortune 500 market and provides up to $1,000,000 in potential investments if your company is selected. Over the course of 6 months, companies will get access to coaching and learn how to commercialize their business. Applications for this virtual, non-exclusive program are accepted year-round.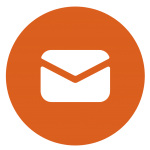 ---
Stay in the loop with our monthly events and opportunities newsletter, featuring VentureWell grants, competitions, workshops and programs, and upcoming activities in the broader innovation and entrepreneurship community—sent straight to your inbox each month. Subscribe now.
---