A collection of upcoming events and opportunities, both from VentureWell and the innovation & entrepreneurship community.
---
from venturewell
---
OPEN 2022
Registration is now live for the OPEN 2022 conference! Join us from March 15-17 to discuss the trends, leading-edge strategies, and exciting new tools that will help move the field of innovation and entrepreneurship education forward and prepare early-stage entrepreneurs for a dynamic world. Reserve your conference pass today and save 50% on registration!
E-Team Grants
Applications for Spring 2022 E-Team Grants are now open! Student innovator teams who are developing scalable solutions for a large social, health, or environmental challenge are encouraged to apply for up to $25,000 in catalytic funding! In addition to grant funding, teams will receive entrepreneurship training to help them understand possible pathways for their venture and innovation. As a first step to applying, teams can submit an optional Qualification Phase application by December 15 to receive personalized feedback to incorporate in their Stage 1 application.  Stage 1 E-Team applications are due on February 2, 2022.
---
from the i&e

community
---
START Entrepreneurs program at Princeton University
START Entrepreneurs is an integrated program that is part academic fellowship and part startup accelerator. The goal of the program is to help aspiring commercial and social entrepreneurs translate academic scholarship into highly impactful new ventures. The program comes with up to $400,000 in funding, entrepreneurship education, tailored mentorship and personalized introductions to funders. The START program strongly encourages applications from individuals who will contribute to the University's diversity, broadly defined, including members of groups that have been historically, and are presently underrepresented in academic entrepreneurship, such as racial and ethnic minorities. Applications due January 2, 2022. Learn more.
Verizon Forward for Good Challenge in partnership with Clinton Global Initiative University
Verizon and the Clinton Global Initiative University (CGI U) are partnering for a second year to launch the Verizon Forward for Good Challenge to support a diverse community of innovators in leveraging leading-edge technology such as 5G, to advance equity within the U.S. in education, climate and environment, peace and human rights, poverty alleviation, and public health.
Finalist teams will receive access to intensive summer entrepreneurship training with accelerator partner VentureWell, seed funding, and living stipends to bring their solutions to life.  All current undergraduate and graduate students enrolled in a U.S. institution as well as CGI U alumni who were previously or are currently enrolled in a U.S. institution are encouraged to apply.  Interested in applying? Learn more about the Challenge and register for information sessions to help prepare your application at the link, apply to the The Challenge by Jan. 21, 2022. 
Technology Entrepreneurship: Lab to Market Course
Developed in collaboration with the Laboratory for Innovation Science at Harvard and the University of California San Diego, this self-paced, introductory course is being offered free on the edX platform. Enroll today to learn how entrepreneurs match technology with customer needs and bring cutting-edge innovations to market. The course will run over 5 weeks, with the option to pursue a verified certificate. Learn more. 
ACRE @ Urban Future Lab 
Rapidly scale and transform your startup into a vehicle for solving the world's greatest challenge, climate change. ACRE provides unmatched access to strategic advisement, introductions to industry stakeholders, marketing and branding support, investor networks, and access to a community of like-minded founders solving real challenges in energy, water, waste, infrastructure, transportation, and resiliency. Learn more and apply.
Dorm Room Fund
Dorm Room Fund (DRF) is a student-run venture fund, backed by First Round Capital, that supports college students and recent graduates looking to grow their startups. Selected teams receive a $20,000 investment, plus access to mentors, resources, and the DRF community. At least one team member must be an undergraduate or graduate student to be eligible for the program. Applications are accepted on a rolling basis. 
Small Business Innovation Research (SBIR) Program
Hosted by the National Science Foundation, the SBIR program aims to support scientific discoveries and technological innovation that is moving from the lab to the market. The program provides non-dilutive funding and entrepreneurial support at the earliest stages of company development. Consider applying if your discovery can be transformed into an innovation with commercial potential and/or societal benefit. Applications are accepted throughout several seasonal cycles. Learn more. 
Wells Fargo Startup Accelerator
The Wells Fargo Startup Accelerator allows new ventures to tap into a growing global network of business mentors, venture capitalists, and enterprise executives. The program helps startups enter the Fortune 500 market and provides up to $1,000,000 in potential investments if your company is selected. Over the course of 6 months, companies will get access to coaching and learn how to commercialize their business. Applications for this virtual, non-exclusive program are accepted year-round.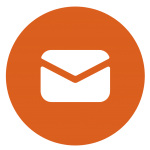 ---
Stay in the loop with our monthly events and opportunities newsletter, featuring VentureWell grants, competitions, workshops and programs, and upcoming activities in the broader innovation and entrepreneurship community—sent straight to your inbox each month. Subscribe now.
---