A collection of upcoming events and opportunities, both from VentureWell and the innovation & entrepreneurship community.
---
From VentureWell
---
OPEN 2023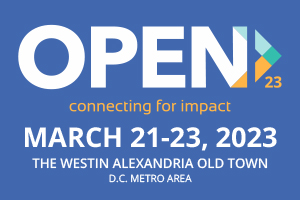 The OPEN Conference gathers together engaged faculty, administrators, global innovators, and students from across disciplines to network, share stories, start new collaborations, and learn emerging best practices in STEM entrepreneurship education. We are thrilled that this year's event will be held in-person March 21-23, 2023, in the D.C. metro area. Registration is now open. Grab your ticket early to save! Register here.
ASPIRE Climatetech
Are you part of a climatetech startup preparing for investment and strategic partnerships? Apply for ASPIRE Climatetech, our intensive five-week program where your startup will spend one-to-one time with investors, vet your fundraising strategy, stress-test your company with mock boardroom conversations, and network with fellow founders. This program is offered in partnership with Greentown Labs, Cooley LLP, and The Lemelson Foundation. Learn more and apply by April 10.
E-Team Program
Applications for the E-Team Program summer cohort are now open! Our accelerator program helps student teams kickstart their innovation through a powerful mix of grant funding and entrepreneurship training. Selected teams receive up to $25,000 to launch their ideas, and the VentureWell team works closely with each venture to explore possible pathways for their innovation as they advance through our early-stage innovator training program. Teams become part of a nationwide network that provides continued support, including peer innovators, VentureWell staff, and industry mentors! Applications are due May 3.
The DEBUT Challenge
The National Institute of Biomedical Imaging and Bioengineering (NIBIB) and VentureWell are now accepting applications for the Design by Biomedical Undergraduate Teams (DEBUT) Challenge. With $145,000 in prizes for 2023, the DEBUT Challenge is open to undergraduate student teams working on innovative solutions to unmet health and clinical problems. Prizes of up to $20,000 will be awarded. Learn more about the DEBUT Challenge here and apply by May 31.
Access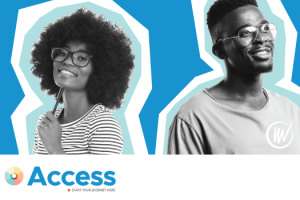 Are you interested in applying for VentureWell's E-Team Grants Program but need a refresher on the fundamentals of entrepreneurship? Sign up for Access, our free self-paced online course specifically designed for STEM student entrepreneurs who are solving some of the world's toughest problems with technology and who are constantly on the go. Enroll here.
Partner with VentureWell: National Science Foundation Regional Innovation Engines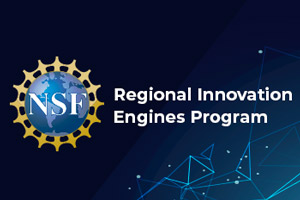 The National Science Foundation's Directorate for Technology, Innovation, and Partnerships (TIP) has announced  the NSF Regional Innovation Engines (NSF Engines) program, designed to jumpstart a region's innovation ecosystem with up to $160M of NSF funding for up to 10 years. The NSF Engines funding opportunity is a unique chance to drive economic growth in regions that haven't fully participated in the technology boom of the past few decades. The program is seeking regional teams of industry, academia, government, nonprofits, civil society and communities of practice to catalyze and foster innovation ecosystems across the US. VentureWell is interested in supporting NSF Engines through collaborative proposals. We bring expertise in STEM innovation programming, research commercialization, and multi-sector network-building, as well as extensive experience working with NSF. We are eager to partner with you and leverage our capabilities to help build innovation ecosystems across the country. Contact us.
---
From the I&E C

ommunity
---
2023 Cleantech Open Accelerator
Cleantech Open is looking for the world's most promising startups in the cleantech industry! Do you have an idea that has the potential to solve an environmental or energy challenge? Apply to the 2023 accelerator to gain access to a full business development program, which includes expert mentors, investor networking opportunities, industry connections, and a chance to compete regionally and nationally for cash prizes and in-kind services to launch your venture. Learn more and apply by April 16.
Technology Entrepreneurship: Lab to Market Course
Developed in collaboration with the Laboratory for Innovation Science at Harvard and the University of California San Diego, this self-paced, introductory course is being offered free on the edX platform. Enroll today to learn how entrepreneurs match technology with customer needs and bring cutting-edge innovations to market. The course will run over five weeks, with the option to pursue a verified certificate. Learn more.
ACRE @ Urban Future Lab 
Rapidly scale and transform your startup into a vehicle for solving the world's greatest challenge, climate change. ACRE provides unmatched access to strategic advisement, introductions to industry stakeholders, marketing and branding support, investor networks, and access to a community of like-minded founders solving real challenges in energy, water, waste, infrastructure, transportation, and resiliency. Learn more and apply.
Dorm Room Fund
Dorm Room Fund (DRF) is a student-run venture fund, backed by First Round Capital, that supports college students and recent graduates looking to grow their startups. Selected teams receive a $20,000 investment, plus access to mentors, resources, and the DRF community. At least one team member must be an undergraduate or graduate student to be eligible for the program. Applications are accepted on a rolling basis.
Small Business Innovation Research (SBIR) Program
Hosted by the National Science Foundation, the SBIR program aims to support scientific discoveries and technological innovation that is moving from the lab to the market. The program provides non-dilutive funding and entrepreneurial support at the earliest stages of company development. Consider applying if your discovery can be transformed into an innovation with commercial potential and/or societal benefit. Applications are accepted throughout several seasonal cycles. Learn more.
Wells Fargo Startup Accelerator
The Wells Fargo Startup Accelerator allows new ventures to tap into a growing global network of business mentors, venture capitalists, and enterprise executives. The program helps startups enter the Fortune 500 market and provides up to $1,000,000 in potential investments if your company is selected. Over the course of 6 months, companies will get access to coaching and learn how to commercialize their business. Applications for this virtual, non-exclusive program are accepted year-round.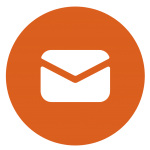 ---
Stay in the loop with our monthly events and opportunities newsletter, featuring VentureWell grants, competitions, workshops and programs, and upcoming activities in the broader innovation and entrepreneurship community—sent straight to your inbox each month. Subscribe now.
---