---
for early-stage innovators
---

BMEidea Competition
Applications due April 4
Our national BMEidea competition offers university biomedical entrepreneurs the chance to win up to $10,000 and receive critical early stage validation of their ideas. Winners will be announced at the MD&M Medical Device Trade Show & Convention in New York, NY.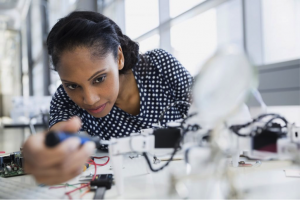 E-Team Grant Program
Applications due May 2
Receive an E-Team grant and get training through our early-stage innovator training program. The training provides peer networking, expert coaching, national recognition, and hands-on workshops to move your innovation forward. Sign up for an informational webinar to learn more about the program; March 9 and March 28.
DEBUT Challenge
Applications due May 31
The National Institute of Biomedical Imaging and Bioengineering (NIBIB) and VentureWell support the Design by Biomedical Undergraduate Teams (DEBUT) challenge, a project that recognizes undergraduate excellence in biomedical innovation.
DEBUT challenges teams of students in undergraduate biomedical education to solve real world problems in healthcare. Prizes of up to $20,000 will be awarded.
---
for faculty
---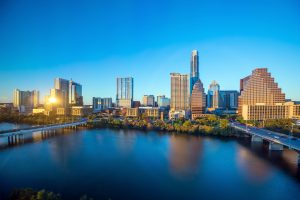 OPEN 2018
Register Now
VentureWell members can register for OPEN 2018. The registration fee for includes admission to the Welcome Reception on Thursday evening; admission to all sessions on Friday and Saturday; Friday breakfast and lunch on both days; the Poster Session and Reception Friday evening; and OPEN Minds Showcase and Reception on Saturday night; and all conference materials.
---
from the i&e community
---
MassChallenge
The MassChallenge program helps entrepreneurs solve the world's biggest challenges. They accelerate the highest-impact, highest-potential startups through a selective, zero-equity program that connects participants to up to $2M in cash prizes, an established international community of startups, world-class mentoring from industry experts, tailored programming, and unrivaled access to corporate partners. The deadline to register is March 28, 2018.
AAAS-Lemelson Invention Ambassadors Program
The AAAS-Lemelson Invention Ambassadors Program is now accepting applications and nominations for the 2018-2019 Class of Invention Ambassadors. The program strives to inspire a diverse generation of inventors dedicated to solving global challenges, inform on the components needed to create inventions that solve global problems, and influence policy makers, thought leaders, and the public. Ambassadorships are 12 months long. Applications and nominations are due by 11:59 PM EST on March 30, 2018.
Halcyon Incubator Fall 2018 Fellowship Application
Halcyon Incubator is now accepting applications for their Fall 2018 Fellowship! Halcyon provides aspiring social entrepreneurs and changemakers like you with a place to live and work in DC, a $10,000 stipend, mentoring, leadership coaching, and access to potential investors. Pro-bono partners provide legal, consulting, and technical advising support for your venture. Halcyon takes 0% equity and is committed to supporting you along your entrepreneurial journey. Deadline to apply is April 4, 2018.
76West Clean Energy Competition
The 76West clean energy competition is focused on growing entrepreneurs and attracting resources to build clean energy businesses and jobs in New York State's Southern Tier region. The competition offers $20 million in prize money over four years, including a $1 million top prize each year. Winning companies also receive valuable support, training and mentoring. Applications are accepted until April 16, 2018.
EMA IMPACT Summit
Kicked off just one year ago, the two-day event in Los Angeles brings numerous celebrities and business leaders together to explain how beneficial it can be for companies to protect the environment. At the same time, their "Future Innovator of the Year Challenge" highlights entrepreneurs that are focused on making a sustainable difference. A panel will decide which project receives a $50,000 grant and will be mentored by EMA's Senior Impact Advisory Board. Key factors looked at are quality, realistic execution, and the scale of the project. Those interested in applying for the Innovator Challenge can still do so by April 20th. EMA IMPACT Summit 2018 will take place on May 21st and 22nd at Montage Beverly Hills in Los Angeles, California.
Biomimicry Global Design Challenge
The Biomimicry Global Design Challenge is an annual competition in which teams of students and professionals address critical global issues with nature-inspired solutions. Enter by May 1, 2018 and compete for the $100,000 Ray of Hope prize!