A collection of upcoming events and opportunities, both from VentureWell and the innovation & entrepreneurship community.
---
from venturewell
---
ASPIRE
ASPIRE is an intensive program that prepares startups for the investments and partnerships necessary to launch their venture. For this cohort, we're seeking seed-stage medtech companies—we'll help these ventures pinpoint fundraising needs and develop the deal room materials needed to back up their ask. During our 7-week virtualized program, taking place from October 4 – November 19, teams will spend one-on-one time with mentors-in-residence, including VentureWell staff and active investors, as they prepare for investment conversations. ASPIRE is open to startups that have previously received an E-Team Grant or startups new to VentureWell led by at least one founder from a group that is underrepresented in science and technology. Learn more about ASPIRE and apply by August 23.
E-Team Grant Program
Applications for the Qualification Phase of the E-Team Grant Program are open! Student innovator teams who are developing science- and engineering-based inventions with the potential to have a positive impact on a significant social, health, or environmental challenge are encouraged to submit this brief application. Teams accepted into the Qualification Phase will secure an invitation to advance to Stage 1 of the program, as well as receive personalized feedback on their innovation and support in navigating the application process. Qualification Phase applications are due on August 20.
---
from the i&e

community
---
Health Tech Entrepreneurs Meeting
The Maryland Development Center's monthly series brings together health tech entrepreneurs and others to share real-life experiences and advice. This month's meetup will hear from Brad Hennessie, Founder and CEO of NextStep Robotics, as he shares his experiences getting a company started and the impact of the startup choices he made early-on. Tune in to the event on July 29 at 4pm EST. Register here.
2021 Promising Ventures Fellowship Program
The Promising Ventures Fellowship is an accelerator program for social entrepreneurs working in the Early Child Development (ECD) space. Now in its third year, the program provides personalized coaching, networking opportunities, and access to a tight-knit innovator community. Ventures who have impact for children and families facing adversities due to identity-based injustices are especially invited to apply. Applications are due by July 29. 
Techstars Net Zero Challenge
The Techstars Innovation Challenge: Net Zero brings together founders, industry leaders and experts working to accelerate the path to Net Zero. This equity-free challenge will focus on technologies that are available today and forge meaningful collaborations to help speed solutions to the market. Techstars is seeking startups working on carbon accounting and measurement, carbon removal and storage, and decarbonization of heavy industry. The deadline for applications is August 2. Learn more.
Invention-Con 2021: Capitalizing on your IP
Hosted by the U.S. Patent and Trademark Office, Invention-Con 2021 will provide the chance to learn how different types of intellectual property (IP), such as patents, trademarks, and copyrights, are critical to your business strategy. The event will feature Gitanjali Rao, inventor and TIME magazine's 2020 Kid of the Year, and other young innovators as they share their experiences and insights. Attend the free event online, from August 18-20. Sign-up here.
Technology Entrepreneurship: Lab to Market Course
Developed in collaboration with the Laboratory for Innovation Science at Harvard and the University of California San Diego, this self-paced, introductory course is being offered free on the edX platform. Enroll today to learn how entrepreneurs match technology with customer needs and bring cutting-edge innovations to market. The course will run over 5 weeks, with the option to pursue a verified certificate. Learn more. 
ACRE @ Urban Future Lab 
Rapidly scale and transform your startup into a vehicle for solving the world's greatest challenge, climate change. ACRE provides unmatched access to strategic advisement, introductions to industry stakeholders, marketing and branding support, investor networks, and access to a community of like-minded founders solving real challenges in energy, water, waste, infrastructure, transportation, and resiliency. Learn more and apply.
Dorm Room Fund
Dorm Room Fund (DRF) is a student-run venture fund, backed by First Round Capital, that supports college students and recent graduates looking to grow their startups. Selected teams receive a $20,000 investment, plus access to mentors, resources, and the DRF community. At least one team member must be an undergraduate or graduate student to be eligible for the program. Applications are accepted on a rolling basis. 
Small Business Innovation Research (SBIR) Program
Hosted by the National Science Foundation, the SBIR program aims to support scientific discoveries and technological innovation that is moving from the lab to the market. The program provides non-dilutive funding and entrepreneurial support at the earliest stages of company development. Consider applying if your discovery can be transformed into an innovation with commercial potential and/or societal benefit. Applications are accepted throughout several seasonal cycles. Learn more. 
Wells Fargo Startup Accelerator
The Wells Fargo Startup Accelerator allows new ventures to tap into a growing global network of business mentors, venture capitalists, and enterprise executives. The program helps startups enter the Fortune 500 market and provides up to $1,000,000 in potential investments if your company is selected. Over the course of 6 months, companies will get access to coaching and learn how to commercialize their business. Applications for this virtual, non-exclusive program are accepted year-round.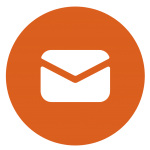 ---
Stay in the loop with our monthly events and opportunities newsletter, featuring VentureWell grants, competitions, workshops and programs, and upcoming activities in the broader innovation and entrepreneurship community—sent straight to your inbox each month. Subscribe now.
---