---
for early stage innovators
---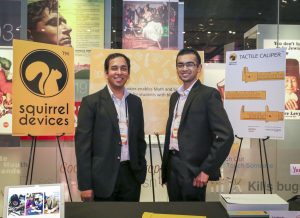 OPEN Minds 2018
Applications due December 11
VentureWell's OPEN Minds exhibition is an opportunity for E-Teams to showcase their ground-breaking innovations. OPEN Minds is held in conjunction with OPEN, VentureWell's annual conference, March 23-24, 2018 in Austin, TX. Teams that are selected will receive a stipend to defray travel costs. The exhibition is an opportunity for student teams to demonstrate their products and receive feedback from faculty around the country, VentureWell's extended staff, board members, funders, and peer E-Teams, as well as the chance to win cash prizes up to $3,000.

ASPIRE (Accelerating Startup Partnership and Investment Readiness)
Applications due January 28; RFP opens in December
ASPIRE is an intensive week-long workshop that prepares startups for the investments and partnerships necessary to launch their ventures. Mentors-in-residence work alongside startups to simulate due diligence conversations and integrate feedback into materials in real time. VentureWell is seeking science and engineering startups with healthcare, medical, and life sciences innovations to participate in our next workshop to prepare for early-stage equity investments and strategic partnerships. The RFP will open in December.

E-Team Grant Program
Applications due February 7
Receive an E-Team grant and get training through our early-stage innovator training program. The training provides peer networking, expert coaching, national recognition, and hands-on workshops to move your innovation forward. Attend an upcoming informational webinar to learn more about the program on November 30.
---
for faculty
---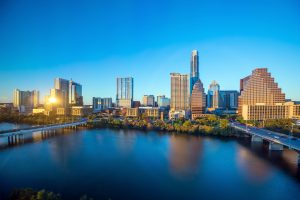 OPEN 2018
Register Now
VentureWell members can register for OPEN 2018. The registration fee for includes admission to the Welcome Reception on Thursday evening; admission to all sessions on Friday and Saturday; Friday breakfast and lunch on both days; the Poster Session and Reception Friday evening; and OPEN Minds Showcase and Reception on Saturday night; and all conference materials. Registration for non-members will open in November.
Making Makerspaces
Do you want to measure the impact of the investment your university is making in makerspaces?
Making Makerspaces provides the knowledge and best practices that have been used to design, create and sustain safe and productive modern academic makerspaces. We cover proven methods to get students excited about using these spaces, forming peer-mentoring communities and perpetuating a culture of safe, fun and responsible use. Course will take place February 12-14, 2018 at Georgia Tech. Stay tuned for more information.
---
from the i&e community
---
2018 KEEN National Conference
The 2018 KEEN National Conference is taking place January 3-5 in Dallas, Texas. Register to learn how universities and faculty are actively implementing entrepreneurial minded learning into curriculum and across campuses during interactive workshops, keynote presentations, and an expo. You'll leave the conference with tools you can immediately implement, including faculty engagement strategies, pedagogical approaches, and curricular and extra-curricular examples. Registration has been extended to November 15.
I-Corps at NIH Office Hour
Did you miss the October 26 I-Corps at NIH webinar? Do you have unanswered questions about the program? Tune in to the I-Corps at NIH Online Office Hour on November 21! I-Corps at NIH Program Manager Christie Canaria and I-Corps at NIH Lead Instructor Edmund Pendleton will be available from 1:00 PM to 2:00 PM Eastern Time to answer questions about the I-Corps at NIH entrepreneurship program. Learn more here.
U.S. Department of Energy's Race to Zero Student Design Competition
The Race to Zero inspires collegiate students to become the next generation of building science professionals through a design challenge for zero energy-ready buildings. Through this competition, future architects, engineers, construction managers, and entrepreneurs will gain the skills and experience to start careers in clean energy and generate creative solutions to real-world problems. Application deadline is November 2017. The competition takes place April 21-22, 2018 in Golden, Colorado.
WERC Design Contest
In it's 28th year, the Waste-management Education Research Consortium (WERC) Design Contest has drawn student teams from across the country who compete for over $20,000 in cash awards to design solutions to real world problems. Participating teams develop fully operational bench-scale models of their innovation technologies, participate in written and oral presentations, and participate in technical conference style poster session. Learn more about the contest.