---
for early stage innovators
---

ASPIRE (Accelerating Startup Partnership and Investment Readiness)
Applications due January 21; Applications are open now!
ASPIRE is an intensive week-long workshop that prepares startups for the investments and partnerships necessary to launch their ventures. Mentors-in-residence work alongside startups to simulate due diligence conversations and integrate feedback into materials in real time. VentureWell is seeking science and engineering startups with healthcare, medical, and life sciences innovations to participate in our next workshop to prepare for early-stage equity investments and strategic partnerships. Applications are now open!

E-Team Grant Program
Applications due February 7
Receive an E-Team grant and get training through our early-stage innovator training program. The training provides peer networking, expert coaching, national recognition, and hands-on workshops to move your innovation forward.
---
for faculty
---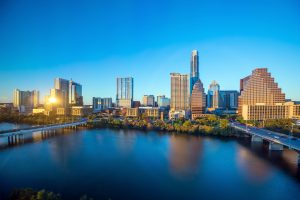 OPEN 2018
Register Now
VentureWell members can register for OPEN 2018. The registration fee for includes admission to the Welcome Reception on Thursday evening; admission to all sessions on Friday and Saturday; Friday breakfast and lunch on both days; the Poster Session and Reception Friday evening; and OPEN Minds Showcase and Reception on Saturday night; and all conference materials. Register by January 24 to receive 15% off your ticket price.
Making Makerspaces
Do you want to measure the impact of the investment your university is making in makerspaces?
Making Makerspaces provides the knowledge and best practices that have been used to design, create and sustain safe and productive modern academic makerspaces. We cover proven methods to get students excited about using these spaces, forming peer-mentoring communities and perpetuating a culture of safe, fun and responsible use. Course will take place February 12-14, 2018 at Georgia Tech. Discount deadline is extended! Register now.
---
from the i&e community
---
2018 Deshpande Symposium
The Steering Committee for the 7th Annual Deshpande Symposium for Innovation & Entrepreneurship in Higher Education is pleased to announce that it is presently accepting Panel Proposals for the 2018 Deshpande Symposium. Deadline for proposals is January 31, 2018. Proposals can address any of the three core areas of the Symposium: Entrepreneurship in the Curriculum, University Research Commercialization and Startups, or Developing Entrepreneurial Universities, Culture & Ecosystems. The Annual Symposium, which will be held June 11-13, 2018 at the University of Massachusetts Lowell in Lowell, Massachusetts.
GIST Investor Call for Regional Economic Assessment Tool
VentureWell is a GIST implementation partner and will contract for the development of an electronic GIST Regional Assessment Tool for Ecosystem Development (GIST RATED). The assessment tool will be deployed within any given global innovation ecosystem to ascertain the quantitative (scorecard) and qualitative (best practices) health of innovation ecosystems. The tool will be used to inform VentureWell on where to enhance and focus efforts for GIST related activities. Submission deadline: Friday, January 26, 2018 at 5:00pm Eastern Time. Learn more about the call for proposal here.
NAI Student Innovation Showcase
Do you have an invention that you want to showcase? Demonstrate your invention to the highest caliber of inventors at the National Academy of Inventor's Student Innovation Showcase. Teams will receive mentorship from senior NAI members, networking opportunities, and a chance to present their products to expert innovators.  Select teams will be invited to present at the 7th Annual Conference of the NAI on April 6th, 2018 in Washington, D.C. at the Mayflower Hotel. The deadline to register your idea is February 14th, 2018.
2018 Johns Hopkins Healthcare Design Competition
Join us on April 15th, 2018 for the Johns Hopkins Healthcare Design Competition! Open to all student-led teams from around the world that have designed health-related solutions.  Multiple cash prizes awarded! Submissions are due February 19, 2018.