A collection of upcoming events and opportunities, both from VentureWell and the innovation & entrepreneurship community.
---
from venturewell
---
Course & Program Grants
Applications are open for our Fall 2021 Course & Program Grant opportunity! We are seeking proposals from faculty or staff at US higher education institutions who are committed to developing courses or programs to engage students in science and technology innovation and entrepreneurship. Our Course & Program grants are designed to help you strengthen existing curricular programs or to build new, inclusive courses and programs that engage student teams in developing and pursuing scalable solutions to real world needs through science and technology innovation and entrepreneurship.
Learn more and apply by November 3.

Community Conversations for Advancing Equity: Navigating New Terrain
Looking for ways to advance equity in your innovation and entrepreneurship programs? Attend our interactive online series to share and learn best practices to increase diversity, equity, and inclusion (DEI) in your programs. The one-hour conversations will focus on the topics covered in our series, Advancing Equity: Navigating New Terrain. You'll have an opportunity to connect with the authors of each publication—please come prepared to share experiences, insights, and ask questions! The next community conversation, Embracing Catalytic Events for Change, takes place on Thursday, November 18 at 1:00 PM Eastern. The interactive discussion will focus on three personal narratives about pivotal moments that propelled each author into deeper, more authentic personal and professional engagement around DEI.  Register Today!
---
from the i&e

community
---
Health Tech Entrepreneurs Meetup
Perspectives from the intersection of engineering, regulatory strategy, and commercialization of medical devices.  Join us for a monthly meetup where health tech entrepreneurs (and those who are entrepre-curious) can share real-life experiences, exchange advice, and provide support!  The event will take place October 20.  Register today.
Innovating within Diversity, Equity, & Inclusion
Learn how to innovate within Equitech at the Tsai Center for Innovative Thinking at Yale's upcoming event. Led by Monica Wheat, the Managing Director of the Techstars Equitech Accelerator, the workshop will explore working with technology that can help increase diversity, equity, and inclusion. Sign-up today and learn more.
Technology Entrepreneurship: Lab to Market Course
Developed in collaboration with the Laboratory for Innovation Science at Harvard and the University of California San Diego, this self-paced, introductory course is being offered free on the edX platform. Enroll today to learn how entrepreneurs match technology with customer needs and bring cutting-edge innovations to market. The course will run over 5 weeks, with the option to pursue a verified certificate. Learn more. 
ACRE @ Urban Future Lab 
Rapidly scale and transform your startup into a vehicle for solving the world's greatest challenge, climate change. ACRE provides unmatched access to strategic advisement, introductions to industry stakeholders, marketing and branding support, investor networks, and access to a community of like-minded founders solving real challenges in energy, water, waste, infrastructure, transportation, and resiliency. Learn more and apply.
Dorm Room Fund
Dorm Room Fund (DRF) is a student-run venture fund, backed by First Round Capital, that supports college students and recent graduates looking to grow their startups. Selected teams receive a $20,000 investment, plus access to mentors, resources, and the DRF community. At least one team member must be an undergraduate or graduate student to be eligible for the program. Applications are accepted on a rolling basis. 
Small Business Innovation Research (SBIR) Program
Hosted by the National Science Foundation, the SBIR program aims to support scientific discoveries and technological innovation that is moving from the lab to the market. The program provides non-dilutive funding and entrepreneurial support at the earliest stages of company development. Consider applying if your discovery can be transformed into an innovation with commercial potential and/or societal benefit. Applications are accepted throughout several seasonal cycles. Learn more. 
Wells Fargo Startup Accelerator
The Wells Fargo Startup Accelerator allows new ventures to tap into a growing global network of business mentors, venture capitalists, and enterprise executives. The program helps startups enter the Fortune 500 market and provides up to $1,000,000 in potential investments if your company is selected. Over the course of 6 months, companies will get access to coaching and learn how to commercialize their business. Applications for this virtual, non-exclusive program are accepted year-round.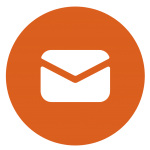 ---
Stay in the loop with our monthly events and opportunities newsletter, featuring VentureWell grants, competitions, workshops and programs, and upcoming activities in the broader innovation and entrepreneurship community—sent straight to your inbox each month. Subscribe now.
---