A collection of upcoming events and opportunities, from both VentureWell and the innovation & entrepreneurship community.
---
From VentureWell
---
American-Made Solar Prize Round 7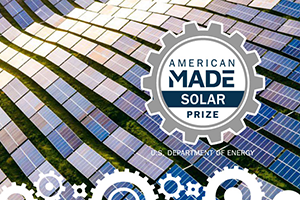 The U.S. Department of Energy has announced the launch of the American-Made Solar Prize Round 7. This year, there's a $4 million prize pool up for grabs for entrepreneurial teams who have creative solutions for making solar more affordable, accessible, and efficient. Through three contests, competitors will receive increasing financial support and resources, with the goal of preparing technology for commercialization in 3 to 5 years. Teams can compete in the optional Justice, Equity, Diversity, and Inclusion Contest if their solution addresses barriers to solar adoption in underserved communities. Apply by September 27.
E-Team Program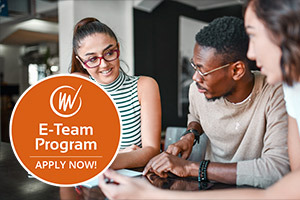 Applications are open for the Winter 2024 cohort of the E-Team Program, which supports student innovators as they embark down the path to entrepreneurship. VentureWell helps student teams advance their inventions through a powerful mix of up to $25,000 in grant funding, entrepreneurship training, mentorship by dedicated staff, national recognition, and networking with peers and industry experts. The program is open to early-stage innovator teams developing scalable innovations that aim to solve a large social, health, or environmental challenge. Apply by October 4.
OPEN 2024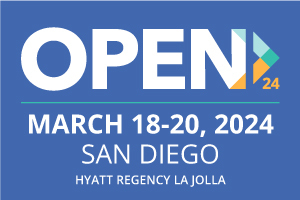 Join us March 18-20, 2024 in beautiful and sunny San Diego, California, for OPEN! This can't-miss event is the premier innovation and entrepreneurship (I&E) experience for higher education faculty, staff, administrators, researchers, and leaders in the STEM fields. Our welcoming and inclusive community will share the latest trends in I&E research and best practices, while leaving ample time for you to network with inclusive innovation and sustainability changemakers from across the nation. The Call for Proposals is now open. Learn more and submit by October 31.
RADx® Tech Fetal Monitoring Challenge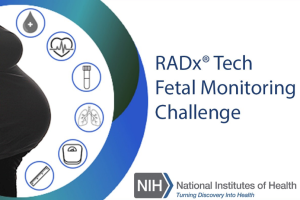 The National Institutes of Health (NIH) is launching the Rapid Acceleration of Diagnostics (RADx®) Tech Fetal Monitoring Challenge to accelerate diagnostic innovation to improve fetal health outcomes. Multiple prizes totaling $2 million will be awarded to innovative and accessible technologies that enable an earlier and more accurate diagnosis, detection, and monitoring of fetal health status in low-resource settings. Through this Challenge NIH is seeking technologies that directly measure one or more parameters of fetal health status during the late antepartum and/or intrapartum periods of pregnancy. The challenge is open to any U.S.-based innovator or organization that can demonstrate the feasibility and readiness of its technology to have a reasonable likelihood of market entry within the next five years and have strong potential for accessible and cost-effective use in low-resource settings. Learn more and submit by November 17.
Course & Program Grants
Faculty and staff: Applications are now open for Course & Program Grants! The program awards up to $30,000 to recipients at U.S. higher education institutions to expand and strengthen STEM innovation and entrepreneurship (I&E) ecosystems, with the end goal of accelerating sustainable and inclusive innovation. Applications will be accepted until November 8, 2023. Learn more and apply today!
---
From the I&E C

ommunity
---
Technology Entrepreneurship: Lab to Market Course
Developed in collaboration with the Laboratory for Innovation Science at Harvard and the University of California San Diego, this self-paced, introductory course is being offered free on the edX platform. Enroll today to learn how entrepreneurs match technology with customer needs and bring cutting-edge innovations to market. The course will run over five weeks, with the option to pursue a verified certificate. Learn more.
ACRE @ Urban Future Lab 
Rapidly scale and transform your startup into a vehicle for solving the world's greatest challenge, climate change. ACRE provides unmatched access to strategic advisement, introductions to industry stakeholders, marketing and branding support, investor networks, and access to a community of like-minded founders solving real challenges in energy, water, waste, infrastructure, transportation, and resiliency. Learn more and apply.
Dorm Room Fund
Dorm Room Fund (DRF) is a student-run venture fund, backed by First Round Capital, that supports college students and recent graduates looking to grow their startups. Selected teams receive a $20,000 investment, plus access to mentors, resources, and the DRF community. At least one team member must be an undergraduate or graduate student to be eligible for the program. Applications are accepted on a rolling basis.
Small Business Innovation Research (SBIR) Program
Hosted by the National Science Foundation, the SBIR program aims to support scientific discoveries and technological innovation that is moving from the lab to the market. The program provides non-dilutive funding and entrepreneurial support at the earliest stages of company development. Consider applying if your discovery can be transformed into an innovation with commercial potential and/or societal benefit. Applications are accepted throughout several seasonal cycles. Learn more.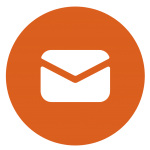 ---
Stay in the loop with our weekly newsletter, featuring VentureWell grants, competitions, workshops, and programs, and upcoming activities in the broader innovation and entrepreneurship community—sent straight to your inbox each week. Subscribe now.
---