A collection of upcoming events and opportunities, both from VentureWell and the innovation & entrepreneurship community.
---
From VentureWell
---
Deshpande Symposium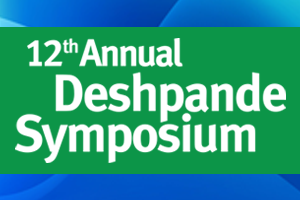 Registration for the 12th Annual Deshpande Symposium, taking place June 5-7, 2023 at Skysong, the ASU Scottsdale Innovation Center, is now open! Through inspiring keynote speakers, practical breakout session panels, and welcoming networking activities, we will showcase the institution's role in advancing the translation of research results from lab to market, accelerating technology commercialization, and bolstering the regional innovation ecosystem development both inside and outside the walls of an institution. Register early & save!
Ascend Energy & Mobility Accelerator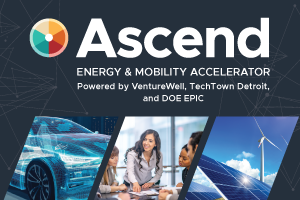 Startups in Michigan, prepare for investment with the Ascend Energy & Mobility Accelerator, powered by VentureWell, TechTown Detroit, and the U.S. Department of Energy's EPIC Prize. This six-week intensive program aims to help entrepreneurs bridge the gap between customer discovery and commercial launch. The 10 selected energy & mobility startups will get the opportunity to collaborate and network with other Michigan-based founders, access top-tier mentors, validate their financial models, and de-risk their startups. Apply by July 11.
Partner with VentureWell: National Science Foundation Regional Innovation Engines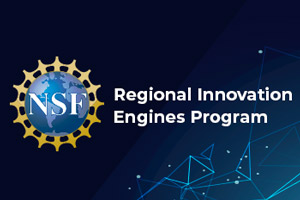 The National Science Foundation's Directorate for Technology, Innovation, and Partnerships (TIP) has announced  the NSF Regional Innovation Engines (NSF Engines) program, designed to jumpstart a region's innovation ecosystem with up to $160M of NSF funding for up to 10 years. The NSF Engines funding opportunity is a unique chance to drive economic growth in regions that haven't fully participated in the technology boom of the past few decades. The program is seeking regional teams of industry, academia, government, nonprofits, civil society and communities of practice to catalyze and foster innovation ecosystems across the US. VentureWell is interested in supporting NSF Engines through collaborative proposals. We bring expertise in STEM innovation programming, research commercialization, and multi-sector network-building, as well as extensive experience working with NSF. We are eager to partner with you and leverage our capabilities to help build innovation ecosystems across the country. Contact us.
---
From the I&E C

ommunity
---
Technology Entrepreneurship: Lab to Market Course
Developed in collaboration with the Laboratory for Innovation Science at Harvard and the University of California San Diego, this self-paced, introductory course is being offered free on the edX platform. Enroll today to learn how entrepreneurs match technology with customer needs and bring cutting-edge innovations to market. The course will run over five weeks, with the option to pursue a verified certificate. Learn more.
ACRE @ Urban Future Lab 
Rapidly scale and transform your startup into a vehicle for solving the world's greatest challenge, climate change. ACRE provides unmatched access to strategic advisement, introductions to industry stakeholders, marketing and branding support, investor networks, and access to a community of like-minded founders solving real challenges in energy, water, waste, infrastructure, transportation, and resiliency. Learn more and apply.
Dorm Room Fund
Dorm Room Fund (DRF) is a student-run venture fund, backed by First Round Capital, that supports college students and recent graduates looking to grow their startups. Selected teams receive a $20,000 investment, plus access to mentors, resources, and the DRF community. At least one team member must be an undergraduate or graduate student to be eligible for the program. Applications are accepted on a rolling basis.
Small Business Innovation Research (SBIR) Program
Hosted by the National Science Foundation, the SBIR program aims to support scientific discoveries and technological innovation that is moving from the lab to the market. The program provides non-dilutive funding and entrepreneurial support at the earliest stages of company development. Consider applying if your discovery can be transformed into an innovation with commercial potential and/or societal benefit. Applications are accepted throughout several seasonal cycles. Learn more.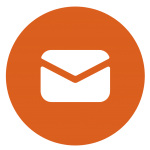 ---
Stay in the loop with our weekly newsletter, featuring VentureWell grants, competitions, workshops, and programs, and upcoming activities in the broader innovation and entrepreneurship community—sent straight to your inbox each week. Subscribe now.
---