A collection of upcoming events and opportunities, both from VentureWell and the innovation & entrepreneurship community.
---
from venturewell
---
ASPIRE
ASPIRE is an intensive program that prepares startups for the investments and partnerships necessary to launch their venture. For this cohort, we're seeking seed-stage medtech companies—we'll help these ventures pinpoint fundraising needs and develop the deal room materials needed to back up their ask. During our 7-week virtualized program, taking place from October 4 – November 19, teams will spend one-on-one time with mentors-in-residence, including VentureWell staff and active investors, as they prepare for investment conversations. ASPIRE is open to startups that have previously received an E-Team Grant or startups new to VentureWell led by at least one founder from a group that is underrepresented in science and technology. Learn more about ASPIRE and apply by August 23.
E-Team Grant Program
The next E-Team Grants cycle will open in a few weeks. Mark your calendar—we'll start accepting applications for the program in late July. Early-stage student teams who are on the path to launching science and tech innovations with a positive social, health, or environmental impact are eligible to apply. Selected teams can unlock up to $25,000 in grant funding, along with sponsored entry into our Early-Stage Innovator Training Program. Learn more.
---
from the i&e

community
---
Techstars Equitech Accelerator
UpSurge Baltimore and Techstars have partnered to launch the Techstars Equitech Accelerator. Startups from any sector that are aligned with the values of diversity, led by founders from underestimated communities, or developing technologies that increase access and equity, are invited to apply. The 90-day program is mentorship-driven, with advisors across industries. Final application deadline is June 28. 
Venture Winston Grants
The Venture Winston Grants 2021 round seeks early-stage startups with the potential to create disruptive innovation in the fields of Nutrition & Agriculture, Aviation & Aerospace, or Health & Well-Being. In addition to $50,000 in non-dilutive funding, the grant will also provide selected startups with a personal mentor, and access to a network of industry leaders. Eligible applicants may be based anywhere in the U.S., but should be prepared to complete a one-year residency in Winston-Salem North Carolina. Apply by June 30. 
2021 Create the Future Design Contest
Produced by Tech Briefs, the Create the Future Design Contest invites individuals and teams to submit their engineering innovations for the chance to win up to $25,000. Applicants must submit their entry into one of the seven contest categories. This year's categories include; Aerospace & Defense, Automotive/Transportation, Consumer Product Design, Electronics/Sensors/IoT, Manufacturing/Robotics/Automation, Medical, and Sustainable Technologies/Future Energy. Deadline to apply is July 1. 
2021 Growth Accelerator Fund Competition and SBIR Catalyst Competition
The Small Business Association (SBA) is calling for proposals from entrepreneur support organizations that detail programs accelerating the launch, growth, and scale of deep-tech small businesses in the U.S. Proposals should be submitted through one of the following tracks; the Growth Accelerator Fund Competition, or the SBIR Catalyst Competition. Applicants should submit a 12-slide deck and a 90-second video, with a focus on supporting SBA's mission to expand access to the innovation economy for underrepresented groups. Deadline to apply is July 2 at 4pm EDT. Learn more.
Startup Village Energy Startup Competition
The Society of Petroleum Engineers (SPE), in partnership with the Rice Alliance for Technology and Entrepreneurship at Rice University, are hosting the 2021 Energy Startup Competition. The competition will select 12 emerging energy technology companies to present their invention and compete for prize money at the virtual Startup Village conference this Fall. Participants will have the opportunity to connect with investors and industry leaders, and gain recognition for their startup. Apply by July 2.
Technology Entrepreneurship: Lab to Market Course
Developed in collaboration with the Laboratory for Innovation Science at Harvard and the University of California San Diego, this self-paced, introductory course is being offered free on the edX platform. Enroll today to learn how entrepreneurs match technology with customer needs and bring cutting-edge innovations to market. The course will run over 5 weeks, with the option to pursue a verified certificate. Learn more. 
ACRE @ Urban Future Lab 
Rapidly scale and transform your startup into a vehicle for solving the world's greatest challenge, climate change. ACRE provides unmatched access to strategic advisement, introductions to industry stakeholders, marketing and branding support, investor networks, and access to a community of like-minded founders solving real challenges in energy, water, waste, infrastructure, transportation, and resiliency. Learn more and apply.
Dorm Room Fund
Dorm Room Fund (DRF) is a student-run venture fund, backed by First Round Capital, that supports college students and recent graduates looking to grow their startups. Selected teams receive a $20,000 investment, plus access to mentors, resources, and the DRF community. At least one team member must be an undergraduate or graduate student to be eligible for the program. Applications are accepted on a rolling basis. 
Small Business Innovation Research (SBIR) Program
Hosted by the National Science Foundation, the SBIR program aims to support scientific discoveries and technological innovation that is moving from the lab to the market. The program provides non-dilutive funding and entrepreneurial support at the earliest stages of company development. Consider applying if your discovery can be transformed into an innovation with commercial potential and/or societal benefit. Applications are accepted throughout several seasonal cycles. Learn more. 
Wells Fargo Startup Accelerator
The Wells Fargo Startup Accelerator allows new ventures to tap into a growing global network of business mentors, venture capitalists, and enterprise executives. The program helps startups enter the Fortune 500 market and provides up to $1,000,000 in potential investments if your company is selected. Over the course of 6 months, companies will get access to coaching and learn how to commercialize their business. Applications for this virtual, non-exclusive program are accepted year-round.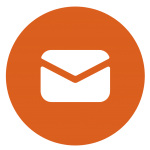 ---
Stay in the loop with our monthly events and opportunities newsletter, featuring VentureWell grants, competitions, workshops and programs, and upcoming activities in the broader innovation and entrepreneurship community—sent straight to your inbox each month. Subscribe now.
---