---
for early-stage innovators
---
ASPIRE
Applications due September 30
VentureWell is seeking seed-stage startups to participate in ASPIRE, an intensive 5-day workshop to prepare for the fundraising and company-building activities necessary for launch and impact. Startups should have engineering and science innovations that minimize negative impacts on the environment, especially in ocean health, agriculture, and energy. We select startups that are preparing to raise seed rounds in the coming year and have a full-time CEO: view full criteria in the request for proposal. Workshop will take place in Baltimore, Maryland; November 12-16, 2018. Applications are now open!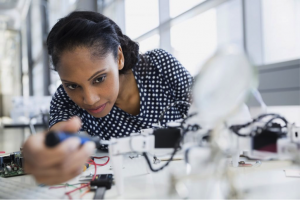 E-Team Grant Program
Applications due October 3
Receive an E-Team grant and get training through our early-stage innovator training program. The training provides peer networking, expert coaching, national recognition, and hands-on workshops to move your innovation forward. Applications are now open!
---
for faculty
---
Join sustainable design strategist and creator of Tools for Design and Sustainability, Jeremy Faludi, for the webinar Teaching Green: Integrating Sustainability into Your Curriculum on Thursday, October 25 from 1:00 PM to 2:00 PM (Eastern Time). Faludi will highlight ways to incorporate sustainability-focused exercises and resources from the Tools for Design and Sustainability guide into your engineering, physics, industrial/product design, and business courses. Sign up here.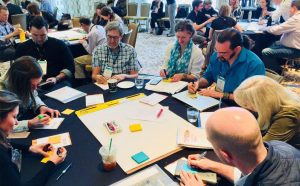 Fall Application Deadline: November 7
Receive up to $30k by creating new or transforming existing courses and programs to help students develop novel inventions and gain entrepreneurial skills to bring these inventions to market. Applications are now open!
Save the date! OPEN 2019 will be in Washington D.C., March 28-30, 2019.
If you're an entrepreneurship educator or student, or from the wider world of innovation and entrepreneurship, you've come to the right place! The VentureWell OPEN conference gathers together representatives from across the innovation and entrepreneurship spectrum to share stories, start new collaborations, and learn emerging best practices in the rapidly evolving field of technology entrepreneurship education. Call for proposals and registration are now open!
Attend this seminar for educators to learn the basics of integrating Lean Startup principles into your entrepreneurship teaching. During this seminar, you will learn key techniques for building a curriculum that you can adapt to your own institutional environment and needs and put to immediate use. Workshop take places November 28-29 in Chicago, IL. Enrollment is limited; apply early to reserve your spot.
---
from the i&e

community
---
Go West Summit
Learn about available resources and promising practices surrounding making, inventing, and entrepreneurship at the Go West Summit, September 20-21 in San Francisco, CA. The Lemelson-MIT Program is teaming up with the National Association of Community College Entrepreneurship (NACCE)and the California Community College's Doing What Matters for Jobs and the Economy initiative to host a fall conference to support invention education pathway offerings for students across K-16.
2018 Texas Life Science Forum
The Texas Life Science Forum is the premier life science event in Texas that brings together members from industry, emerging life science companies, academic, and investors. This is the "must attend" event for anyone in the life science industry in Texas or affiliated with innovation at the life science academic institutions. This event represents an opportunity to meet investors, learn about promising life science companies, to network and learn about opportunities for entrepreneurs, investment professionals, big pharma, academics and business executives serving the life science industry. Applications for Company Presenters Now Open! Deadline to apply is September 21, 2018.
MassCEC Catalyst Program Awards
The MassCEC Catalyst Program Awards is designe stimulate the commercialization of clean energy and water technologies developed in the Commonwealth of Massachusetts. Awarded funds are used to demonstrate the feasibility of technologies in specific industry applications in order to obtain increased industry and investor interest. Up to 5 awards ($65K each) will be granted. Additionally, under the Catalyst Water Challenge, MassCEC will provide funding and technical support for projects at the water-energy nexus that deploy water innovation technologies or innovative combinations of existing technologies. Applications for water technologies must also show an energy savings. Up to two additional awards in the amount of $65,000 each will be given for promising clean water projects. Applications are due on September 24, 2018, by 4 pm.
2019 Lemelson-MIT Student Prize
The Lemelson-MIT Student Prize is a nationwide invention competition that honors undergraduate teams and individual graduate students who have developed technology-based inventions with tested prototypes in 4 categories: healthcare, transportation/mobility, food/water/agriculture, and consumer technologies. All applicants must be full-time, matriculated, degree-seeking students in the spring semester of 2019 at a U.S. college or university to be eligible. The deadline to apply is September 28.
Baylor New Venture Competition
accepting applications through October 1. The Baylor NVC is a multi-round, global business plan and elevator pitch competition that showcases student created, managed and owned-for-profit ventures. The competition consists of an online component as well as an in-person, at-Baylor competition event February 21-23, 2019. The John F. Baugh Center for Entrepreneurship and Free Enterprise is hosting its eighth annual Baylor New Venture Competition on February 22-23, 2019 at Baylor University's Foster Campus for Business and Innovation. This two-day business plan and elevator pitch competition showcases collegiate entrepreneurs from across the globe. Grand Prizes of $50,000, $25,000, and $10,000 are awarded to the top three student teams, respectively. A bonus day is offered for teams to receive additional feedback. The deadline to apply is October 1.
2018 HealthTECH Startup Competition
Insight Product Development, MATTER, and PROPEL – iBIO Institute are co-hosting the sixth annual HealthTECH Startup Competition on Thursday, November 8, 2018. This year our team of jurors will select ten leading early stage medical device and digital health startup finalists from the Midwest to compete for over $40,000 in cash and prizes. First-round startup competitors will be selected by a judging panel of leaders from global corporations, academia, investors, and community health organizations to narrow the field down to twenty top teams. The second round of vetting and review will identify the finalists that will present live on November 8 at the HealthTECH Competition. On the merit of their live pitches, jurors will select the top three startups for cash and prize awards at the event. The deadline to apply is October 1.
NACCE 2018 The Entrepreneurial Ecosystem Revolution
The National Association for Community College Entrepreneurship (NACCE), recently opened their registration for their annual conference, NACCE 2018 The Entrepreneurial Ecosystem Revolution. They are featuring keynotes from engaging entrepreneurs that have innovated in areas ranging from 1980's rock and roll memorabilia to one of the co-developers of Amazon's Alexa. Panels and breakout sessions featuring NACCE members from across the United States will share best practices for entrepreneurial leadership and experiential teaching across academic disciplines. The event is October 7-10 in Fort Worth, Texas.
Halcyon Incubator Spring 2019 Fellowship
Halcyon Incubator is now accepting applications for their Spring 2019 Fellowship. Halcyon provides aspiring social entrepreneurs and changemakers with a place to live and work in DC, a $10,000 stipend, mentoring, leadership coaching, and access to potential investors. Pro-bono partners provide legal, consulting, and technical advising support for your venture. Halcyon takes 0% equity and is committed to supporting you along your entrepreneurial journey. Applications are due October 10. 
BME-IDEA 2018 Meeting
Registration is now open for BME-IDEA 2018! This year's next Biomedical Engineering–Innovation, Design and Entrepreneurship Alliance (BME–IDEA) meeting will take place on Wednesday, October 17, 2018, in Atlanta, Georgia, in conjunction with BMES. Learn more here or register here.
Defense TechConnect: Fall Summit and Expo
Access the entire innovation ecosystem in support of National Security; Converging Industry Scouts, Military Leadership, Non-traditionals, Startups, VC/Investors. DTC 2018 connects top DOD offices with the world's best technologies. The meeting will take place on October 23-25, 2018 in Tampa, Florida.Learn more and register now.
World Engineering Education Forum-Global Engineering Deans Conference
The World Engineering Education Forum-Global Engineering Deans Conference (WEEF-GEDC) will be hosted November 12-16 in Albuquerque, NM.  Join educators, researchers,  and leaders in government and industry who are passionate about the field of peace engineering in higher-ed STEM.Learn more and register here.
2019 KEEN National Conference
Register for the 2019 KEEN National Conference to see first-hand how the entrepreneurial mindset is impacting universities across the country. Whether at the nightly receptions or during any of the workshops, you will learn how others are fostering the entrepreneurial mindset in their classrooms and forge lasting relationships within KEEN. You'll leave the conference with tools you can immediately implement, including faculty engagement strategies, pedagogical approaches, and curricular and extra-curricular examples. The conference will take place from January 3, 2019, to January 5, 2019, at the Hyatt Regency Dallas in Dallas, Texas. Learn more and register now.
ARPA-E 2019 Energy Innovation Summit
Join energy innovators from around the globe at the U.S. Department of Energy's 10th ARPA-E Energy Innovation Summit, July 8-10, 2019, at the new Gaylord Rockies Convention Center in Denver, Colorado. The Advanced Research Projects Agency-Energy (ARPA-E) Energy Innovation Summit will feature a showcase of entrepreneurs and researchers with a novel technology. The deadline to apply for the Summit Showcaseis February 1, 2019. Select graduate-level students can also participate in the Student Program and receive complimentary registration to attend the Summit, participation in student-focused panel sessions, and networking opportunities with corporate recruiters. The deadline to apply for the Student Program is March 1, 2019.