---
for early-stage innovators
---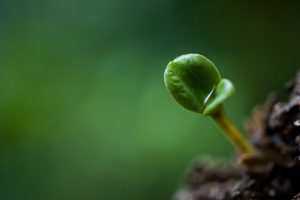 VentureWell is seeking seed-stage medtech startups to participate in an intensive 5-day workshop to prepare for the fundraising and company-building activities necessary for launch. We are seeking engineering and science innovations that improve patient outcomes and lower the cost of quality healthcare. The next program will be March 11-15, 2019 in Salt Lake City, Utah. Deadline to apply is January 31. Apply now!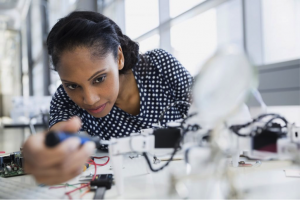 Receive an E-Team grant of up to $25K and get training through our early-stage innovator training program. The training provides peer networking, expert coaching, national recognition, and hands-on workshops to move your innovation forward. Next deadline is February 6. Apply now!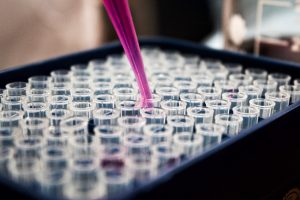 The National Institute of Biomedical Imaging and Bioengineering (NIBIB) and VentureWell have come together to support and expand DEBUT, a competition that recognizes undergraduate excellence in biomedical design and innovation. DEBUT challenges teams of students in undergraduate biomedical education to solve real-world problems in healthcare. Prizes of up to $20,000 will be awarded. Applications open on February 1. Learn more and apply.
---
for faculty
---
Register now for OPEN 2019! Our 23rd annual conference will be held in Washington D.C., on March 28-30.
If you're an entrepreneurship educator or student, or from the wider world of innovation and entrepreneurship, you've come to the right place! The VentureWell OPEN conference gathers together representatives from across the innovation and entrepreneurship spectrum to share stories, start new collaborations, and learn emerging best practices in the rapidly evolving field of technology entrepreneurship education. Register now!
---
from the i&e

community
---
Accelerator One
During our intense accelerator programme, selected smart energy startups will receive hands-on mentorship from industry experts, free office space, seed funding and access to a global network of investors with the ultimate goal of scaling their business and becoming one of the energy industry leading companies. Learn more and apply.
Abu Dhabi Sustainability Week
Abu Dhabi Sustainability Week (ADSW) is the largest sustainability gathering in the Middle East, held annually each January, this year it will take place January 12-19. The event is dedicated to furthering our understanding of the major social, economic and environmental trends shaping the world's sustainable development, and to empowering the global community to realise viable and effective strategies to mitigate climate change and address the energy and sustainability challenges of the future. Learn more and register.
Efficiency for Access Coalition Grant
This is part of the Efficiency for Access Coalition's programme of activities to support and accelerate innovation in off-grid and weak grid appliance technologies and markets. Research & Development projects must focus on developing an innovative appliance technology or product for use in off-grid and weak-grid settings, which has both a strong potential to positively benefit targeted users and to scale. Research & Development projects must also take into account gender equality and social inclusion issues. The application window is now open to all organizations that meet the application criteria. Submissions for applications will close on January 16 at midnight (GMT). Learn more and apply.
Energy Storage 2019 Conference
ACI's 9th Energy Storage 2019 Conference will be taking place on January 23-24 in Brussels, Belgium. The conference will bring together senior representatives from European energy suppliers, developers of storage technologies and suppliers energy storage services, policy regulators and industry associations, market analysts and consultants, research organizations and institutes, distributions network and transmission service operators, financial investments companies and governmental representatives. Learn more.
NASA CO2 Conversion Challenge
The NASA CO2 Conversion Challenge is looking to discover ways of developing novel synthesis technologies that use carbon dioxide (CO2) as the sole carbon source to generate molecules that can be used to manufacture a variety of products, including "substrates" for use in microbial bioreactors. The Challenge will award up to five Finalists $50,000 each to build a functioning system according to their submitted proposals. Learn more and apply. The deadline to register is January 24 at 5:00 PM Central Time. Registration is required to participate.
PFAN Call for Proposals for Climate & Clean Energy Projects
PFAN has launched a call for proposals for climate and clean energy projects and businesses in Sub-Saharan Africa and Asia. Selected projects will receive no-cost coaching by professional consultants and, once they are investment-ready, benefit from PFAN's Investment Facilitation services. Entrepreneurs looking to initiate or scale-up clean energy or other climate change-related projects and seeking an investment of up to $50 million are invited to apply. This is a rolling, open-ended call for proposals, which means that you may apply at any time. However, if you wish to be eligible to pitch your project in the upcoming Asia Forum for Climate and Clean Energy Financing, to be held in Singapore in late 2019, please submit your proposal by January 24. Learn more and apply.
MedTech Innovator 2019
Each year, MedTech Innovator recognizes the 50 best-in-class startups across the medtech industry. Startups selected for this honor receive a slot in the MedTech Innovator Showcase. The MedTech Innovator Showcase is an annual program that provides startups with high profile visibility to healthcare investors, stakeholders, and decision makers, access to a network of mentors and peers, and participation in a customized virtual curriculum. The application deadline is January 25. Learn more and apply.
AlphaLab Gear Accelerator Program
AlphaLab Gear is a nationally-ranked hardware accelerator in Pittsburgh, PA. The program guides early-stage physical product companies through a 30-week program, taking companies from an initial idea or prototype, through engaging early customers, to fulfilling demand by manufacturing at scale. The program focuses on customer discovery, prototyping, legal and accounting, business model development, product iteration, early manufacturing, and customer traction. They also offer an optional eight-week session focusing on manufacturing at scale, covering topics such as design for manufacturing, tooling, regulatory, quality control, vendor negotiations, inventory management/fulfillment, and connections to manufacturers and supply chains. Applications are due by January 27 at 11:59pm. Learn more and apply.
Cleantech Forum San Francisco
This January gathering of our global cleantech innovation community offers unique opportunities to learn, network, and get deals done. Since 2002, Cleantech Group has brought together leading corporate executives, startup and scale-up company CEOs, investors, government agencies, and other key innovation thinkers, supporters and enablers from all areas of resource innovation, all major industrial verticals, and from across the globe. Mark your calendars for the 17th Cleantech Forum San Francisco, taking place on January 28-30! Learn more.
Start-Up Energy Transition
Start-Up Energy Transition (SET) is an international platform supporting innovation in energy transition. It is comprised of the annual SET Award and SET Tech Festival. The initiative brings together the most outstanding international start-ups in the field of energy together with key stakeholders in the energy sector. The application phase is open until January 31.
Rice Business Plan Competition
Join the world's biggest business plan competition, where university entrepreneurs have the opportunity to pitch their startups to investors, enhance their startup strategy, connect with mentors, and launch a successful business. This year, the competition is offering $1.5 million in cash and investment prizes. Applications are due February 10 by 5:00 PM CT. Visit www.rbpc.rice.edu for more details and to apply.
VentureWell's "I-Corps for Tech Transfer Officers" Course at the AUTM Annual Meeting
AUTM's Annual Meeting invites technology transfer professionals from around the globe to network, make deals and gain valuable insights from world-class speakers and panels. The meeting will take place on February 10 – 13 at the JW Marriott Austin in Austin, Texas. VentureWell will be presenting a special course, entitled "I-Corps for Tech Transfer Officers," demonstrating how TTO's can leverage the I-Corps program at their institutions. Learn more and register.
America Institute for Medical and Biological Engineering (
AIMBE

) Workshop

This one-day workshop, sponsored by the American Institute for Medical and Biological Engineering, will focus on the challenges of moving advanced technologies from the academic lab to the marketplace. The event will convene various groups involved in this process to collaboratively identify and address key gaps. Registration to attend the workshop is free. The workshop will take place on February 11 at the United States Patent and Trademark Office in Alexandria, Virginia. Learn more and register.   
UMass Lowell's M2D2 $200K Challenge
The $200K Challenge is an annual start-up competition hosted by M2D2 focused on identifying and rewarding disruptive companies in the medical technology and biotechnology industries. The competition welcomes innovations that address the full range of medical device challenges, especially ideas that can benefit from M2D2's association with the BARDA DRIVe initiative. The competition will award up to $200,000 of in-kind medical device, diagnostic, and biotech development services from the Program Sponsors, in addition to a spot in the M2D2 incubator program. Registration closes February 18. Learn more and apply.
The Africa Energy Indaba Exhibition
The Africa Energy Indaba Exhibition is highly relevant to companies actively involved in all areas relating to showcasing solutions for the benefit of Africa. By participating as an exhibitor you have an opportunity to promote your company to business counterparts, international investors, buyers and governments worldwide. This showcase on February 19-20, will provide a platform for companies to demonstrate their commitment to provide the much-needed solutions and services that will enable the African continent to embrace the challenges arising from current and future energy demands. Learn more and register.
MIT Clean Energy Prize 2019
e MIT Clean Energy Prize is a multi-stage, student-organized business plan competition. Over the past decade, student entrepreneurial teams competed more than $200,000 in prize money, with a $100,000 Grand Prize. University teams from across the United States and the World enter their business ideas in one of several categories. Applications are due by February 20.
ARPA-E 2019 Energy Innovation Summit
Join energy innovators from around the globe at the U.S. Department of Energy's 10th ARPA-E Energy Innovation Summit, July 8-10, 2019, at the new Gaylord Rockies Convention Center in Denver, Colorado. The Advanced Research Projects Agency-Energy (ARPA-E) Energy Innovation Summit will feature a showcase of entrepreneurs and researchers with a novel technology. The deadline to apply for the Summit Showcase is February 1. Select graduate-level students can also participate in the Student Program and receive complimentary registration to attend the Summit, participation in student-focused panel sessions, and networking opportunities with corporate recruiters. The deadline to apply for the Student Program is March 1.
Energy Storage Americas
Solar Media's Energy Storage Summit Americas has arrived in Fort Lauderdale to provide a platform for this next step in renewable energy industry. Join us on March 5-6 to discuss the latest news on standardization, comparing battery technologies, financing projects in different markets, resilient microgrids, and storage use for emergency response and aid, among many others. We will not only to educate and familiarize attendees on the capabilities and benefits of energy storage, but make the connections, and introductions, to accelerate energy storage development in North, Central, and South America. Learn more.
76West Clean Energy Competition
Now in its fourth year, the 76West Clean Energy Competition offers early-stage clean energy startups support, mentorship, and funding to grow their companies. Six finalists will be awarded $2.5 million in prize money: one grand prize of $1 million, one $500,000 prize, and four $250,000 awards. Along with a cash prize, competition organizers will also seek to provide additional specialized support based on the winners' business goals. The deadline to apply is April 15, 2019. Start your application or sign up for a virtual information session to learn more.