A collection of upcoming events and opportunities, both from VentureWell and the innovation & entrepreneurship community.
---
from venturewell
---
E-Team Grants
Applications are now open for E-Team Grants! The E-Team Program supports early-stage student teams who are on the path to launching science and tech  innovations with a positive impact. These teams can unlock up to $25,000 in grant funding, along with sponsored entry into our early-stage innovator training program, which delivers training on essential topics like customer discovery, intellectual property, and business model validation. Teams will network with high-caliber peers and learn from our dedicated teaching team as they work to bring their inventions to market. Learn more and apply by the October 7 deadline!
Webinar: Advancing Equity in Innovation
Research has repeatedly found that owning a patent helps inventors and entrepreneurs attract capital, turn their inventions into businesses, and create jobs. Yet Black, Latinx, and Indigenous people, women of all backgrounds, and individuals coming from low-income backgrounds are greatly underrepresented among inventors with patents. In this webinar, Advancing Equity in Innovation: Universities, Entrepreneurs, and the Underrepresentation of Diverse Inventors in the Patent System, we will explore what we know about patent gaps, the obstacles to closing them, and the role universities can play in ensuring increased access and engagement for underrepresented groups across the innovation ecosystem. Happening on October 7. Register now.
Faculty Grants
Are you a faculty or staff member seeking funding to support inclusive entrepreneurship education, innovation, and the advancement of the I&E ecosystem at your institution? Our Faculty Grants provide up to $30,000 to support the development of programs and classes aimed at helping students hone the skills needed to create novel STEM-based inventions and bring their ideas to market. Register now for a free webinar to review the application process and gain tips for writing a successful proposal. Learn more and apply by November 4!
BME-IDEA 2020
Join us for BME-IDEA 2020: Online and International! Every other week, beginning July 22 and continuing through October 14, we'll convene for two hours of engaging presentations, interactive discussions, and brainstorming sessions. You'll be able to connect with participants via a private Slack workspace during the meetings and between events. We'll also post resources in the Slack workspace to share with the group. See the schedule and register now.
---
from the i&e

community
---
Rapid Acceleration of Diagnostics (RADx) 
The National Institute of Biomedical Imaging and Bioengineering (NIBIB) is urgently soliciting proposals for RADx, a fast-track technology development program for at-home and point-of-care testing innovations, in response to COVID-19. Innovators and inventors with promising rapid testing solutions can receive up to $500 million to help fund product development, along with coaching from technical, business, and manufacturing experts to support their journey to market. Applications will be accepted on a rolling basis. Learn more.
Johnson & Johnson Nurses Innovate QuickFire Challenge in COVID-19 Patient Care
The COVID-19 pandemic has raised new challenges for nurses and health workers and brought into focus the obstacles that they face every day. This QuickFire Challenge invites nurses and nursing students from around the world to submit ideas for improving care for COVID-19 patients. The nurse innovators with the best idea(s) will receive up to $100,000 in grant funding, mentoring from experts across the Johnson & Johnson Family of Companies, and access to the Johnson & Johnson Innovation – JLABS ecosystem to help bring their ideas to life. The deadline to apply is September 29.
Research Experiences for Teachers (RET) in Engineering and Computer Science
The National Science Foundation is looking for K-12 STEM teachers and full-time community college faculty to join their professional development program. Designed to support long-term collaborative partnerships between educators, the RET program will provide faculty with support and training needed to integrate research learnings into curricula, along with up to $600,000 grant funding to accomplish lasting institutional change. Partnerships with inner city, rural, or other high-needs schools are especially encouraged. Apply before September 30.
NECEC's Clean Energy Back to Work Challenge
Since the outbreak of the pandemic, the clean energy industry has lost more than 620,000 jobs across the country. The Back to Work Challenge is designed to demonstrate new approaches that can enable a reversal of course as businesses carefully get back to work over the coming months. NECEC invites businesses and organizations to submit their best practices, pilots, and innovations to address the challenges presented by COVID-19. The Back to Work Challenge will culminate on November 12 with a showcase of submissions from the industry, panel discussions, virtual networking, and a virtual awards ceremony recognizing the top solutions across five awards categories. Submissions and nominations are due on October 1 at 5:00 pm.
Student Leadership Opportunity: EOP Advisory Group
The Lemelson Foundation is recruiting up to two engineering students who are passionate about protecting our planet to serve on the national Advisory Group of the Engineering for One Planet initiative.  AG participation offers national visibility and the opportunity to influence systems change. Student leaders will serve alongside a small, diverse group of academic, nonprofit, and industry leaders to advise project leaders on efforts designed to transform engineering education during the 2020-2021 academic year with the potential to extend to 2021-2022. The deadline to apply is Friday, October 2, 2020. For details and application instructions, contact: info@engineeringforoneplanet.org.
MedHealth Matchmaking Mixer
To narrow the gap of physical distance in the Detroit region's healthcare innovation ecosystem due to COVID-19, MedHealth will offer a virtual matchmaking event to help organizations in the area reconnect and engage in discussions on how to overcome healthcare challenges together. Attendees will participate in unique networking opportunities with other organizations for a 15-minute introductory virtual meeting. Register now for this one-day event happening on October 8.
Urban-X
The URBAN-X accelerator is designed to equip startups facing the unique challenges of working with and in cities. The program provides urban-tech startups with 20 immersive weeks of customer development, product development, network-building, and expert guidance, along with a $100,000 investment, as they prepare for follow-on fundraising. Applications for Cohort 09 are now open! The deadline to apply is October 8.
Baylor New Venture Competition
This business plan and elevator pitch competition showcases collegiate entrepreneurs from across the globe. Student entrepreneurs will gain valuable feedback, useful tools, and seed capital for their ventures, offering over $250,000 in cash and awards. The competition is open to all majors and all accredited universities. Two-page executive summaries are due by November 1. 
Request for SBIR/STTR Phase I Proposals Addressing COVID-19
The Division of Innovation and Industrial Partnerships (IIP) of the Engineering Directorate is inviting all active NSF SBIR/STTR awardees, and any other interested US-based small businesses, to submit SBIR Phase I proposals focused on the development and deployment of new technologies, products, processes, and services with the potential to positively impact the nation's and world's ability to respond to the COVID-19 crisis. While proposals will be accepted on a rolling basis, NSF is committed to expediting review, with the hope of awards within six weeks of proposal receipt.
NextHIT ACCELERATOR Program
This intensive 8-week program allows teams to work on their companies and products with the guidance of startup gurus, healthcare IT professionals, physicians, successful tech entrepreneurs, and other med-tech experts. Each company will receive a $30,000 investment from Houston Health Ventures, along with $24,000 worth of services from Rackspace, Inc., office space and amenities at University of Houston's brand new Innovation Center. Learn more and apply—applications will be accepted on a rolling basis.
ACRE @ Urban Future Lab
Rapidly scale and transform your startup into a vehicle for solving the world's greatest challenge, climate change. ACRE provides unmatched access to strategic advisement, introductions to industry stakeholders, marketing and branding support, investor networks, and access to a community of like-minded founders solving real challenges in energy, water, waste, infrastructure, transportation, and resiliency. Learn more and apply.
Clean Energy Trust Investment
Clean Energy Trust brings clean tech innovation to market by finding, funding, and growing high-impact clean tech startups from the Midwest. Their 501vc® Seed Fund invests between $100k and $300k that are Pre-Seed through Series A and that are based in the broader Midwest. Applications are being considered on a rolling basis, and initial responses are sent within 2 to 3 weeks. Learn more and apply.
Wells Fargo Startup Accelerator
The Wells Fargo Startup Accelerator allows new ventures to tap into a growing global network of business mentors, venture capitalists, and enterprise executives. The program helps startups enter the Fortune 500 market and provides up to $1,000,000 in potential investments if your company is selected. Over the course of 6 months, companies will get access to coaching and learn how to commercialize their business. Applications for this virtual, non-exclusive program are accepted year-round.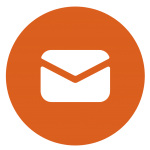 ---
Stay in the loop with our monthly events and opportunities newsletter, featuring VentureWell grants, competitions, workshops and programs, and upcoming activities in the broader innovation and entrepreneurship community—sent straight to your inbox each month. Subscribe now.
---