A collection of upcoming events and opportunities, both from VentureWell and the innovation & entrepreneurship community.
---
from venturewell
---
OPEN 2021: Call For Proposals
We're looking forward to gathering the innovation and entrepreneurship educator community March 17-19, and we need your contributions to create the valuable conference experience we enjoy every year. Join the conversation and contribute to the field of innovation and entrepreneurship education by proposing a session for OPEN 2021! The deadline to apply is November 20.
E-Team Qualification Phase
Applications are now open for the E-Team Qualification Phase! Student teams developing a positive solution to a social, environmental, or health challenge can submit a brief executive summary outlining the market potential and impact of their invention. We'll offer early validation on innovations that align with our mission and offer these teams an invitation to advance to the next stage of the program, where they can unlock up to $25,000 and the essential training they need to advance their product. Over 550 teams in the past year have taken advantage of the Qualification Phase as they move their innovation from lab to market. Applications are due by December 11.
Community Conversations for Advancing Equity: Creating Inclusive Spaces and Building Confidence
The students who participate in STEM programs today do not represent the diversity in our society due to entrenched systemic inequities that silence the ideas and voices of students from underrepresented groups while simultaneously amplifying those from majority groups. In this second community conversation, we will discuss strategies and solutions for addressing barriers in two action areas: creating inclusive spaces and building confidence. HappeningWednesday, December 16 from 11:30am-12:30pm Eastern.
---
from the i&e

community
---
Rapid Acceleration of Diagnostics (RADx) 
The National Institute of Biomedical Imaging and Bioengineering (NIBIB) is urgently soliciting proposals for RADx, a fast-track technology development program for at-home and point-of-care testing innovations, in response to COVID-19. Innovators and inventors with promising rapid testing solutions can receive up to $500 million to help fund product development, along with coaching from technical, business, and manufacturing experts to support their journey to market. Applications will be accepted on a rolling basis. Learn more.
Request for SBIR/STTR Phase I Proposals Addressing COVID-19
The Division of Innovation and Industrial Partnerships (IIP) of the Engineering Directorate is inviting all active NSF SBIR/STTR awardees, and any other interested US-based small businesses, to submit SBIR Phase I proposals focused on the development and deployment of new technologies, products, processes, and services with the potential to positively impact the nation's and world's ability to respond to the COVID-19 crisis. While proposals will be accepted on a rolling basis, NSF is committed to expediting review, with the hope of awards within six weeks of proposal receipt.
Webinar: The ABC's of SBIR/STTR
Navigating funding opportunities from Small Business Innovation Research (SBIR) and Small Business Technology Transfer programs can be a challenge. Learn what it takes to be eligible for SBIR or STTR funding at the upcoming webinar, The ABC's of SBIR/STTR: Program Goals, Eligibility: Is it for you? This informational training will review the application criteria, outline the program basics, and help you determine which agency best fits your technology. Happening on November 19. Register here.
NextHIT ACCELERATOR Program
This intensive 8-week program allows teams to work on their companies and products with the guidance of startup gurus, healthcare IT professionals, physicians, successful tech entrepreneurs, and other med-tech experts. Each company will receive a $30,000 investment from Houston Health Ventures, along with $24,000 worth of services from Rackspace, Inc., office space and amenities at University of Houston's brand new Innovation Center. Learn more and apply—applications will be accepted on a rolling basis.
ACRE @ Urban Future Lab
Rapidly scale and transform your startup into a vehicle for solving the world's greatest challenge, climate change. ACRE provides unmatched access to strategic advisement, introductions to industry stakeholders, marketing and branding support, investor networks, and access to a community of like-minded founders solving real challenges in energy, water, waste, infrastructure, transportation, and resiliency. Learn more and apply.
Capital Factory
The Capital Factory Accelerator Program seeks to help Texas startups reach their full potential. Startups are provided with resources to increase funding and customer growth including; access to a 6-month coworking membership, company advocate and invaluable mentor network. The program also offers office hours with a variety of industry leaders and more than $250,000 in hosting credits. Apply for the November cohort today.
Clean Energy Trust Investment
Clean Energy Trust brings clean tech innovation to market by finding, funding, and growing high-impact clean tech startups from the Midwest. Their 501vc® Seed Fund invests between $100k and $300k that are Pre-Seed through Series A and that are based in the broader Midwest. Applications are being considered on a rolling basis, and initial responses are sent within 2 to 3 weeks. Learn more and apply.
Dorm Room Fund
Dorm Room Fund (DRF) is a student-run venture fund, backed by First Round Capital, that supports college students and recent graduates looking to grow their startups. Selected teams receive a $20,000 investment, plus access to mentors, resources, and the DRF community. At least one team member must be an undergraduate or graduate student to be eligible for the program. Applications are accepted on a rolling basis. 
NFL 1st and Future Pitch Competition
The National Football League (NFL) is now accepting submissions for their 6th annual 1st and Future pitch competition. Each year, applicants compete on a national stage for cash prizes of up to $50,000 to support their early-stage ventures. This year's event features two categories: the Innovations to Advance Player Health and Safety Competition and the Innovations to support NFL Computer Vision Competition. The deadline to apply is December 22. 
The 2020 Rice Business Plan Competition
Applications for the Rice Business Plan Competition are now open! This year, teams will compete virtually for more than $1.5 million in cash and prizes, along with the opportunity for global recognition, networking, and mentorship. All student-led startups seeking funding are eligible to apply! The deadline for submissions is January 17, 2021.
Wells Fargo Startup Accelerator
The Wells Fargo Startup Accelerator allows new ventures to tap into a growing global network of business mentors, venture capitalists, and enterprise executives. The program helps startups enter the Fortune 500 market and provides up to $1,000,000 in potential investments if your company is selected. Over the course of 6 months, companies will get access to coaching and learn how to commercialize their business. Applications for this virtual, non-exclusive program are accepted year-round.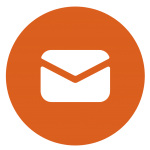 ---
Stay in the loop with our monthly events and opportunities newsletter, featuring VentureWell grants, competitions, workshops and programs, and upcoming activities in the broader innovation and entrepreneurship community—sent straight to your inbox each month. Subscribe now.
---