---
for early-stage innovators
---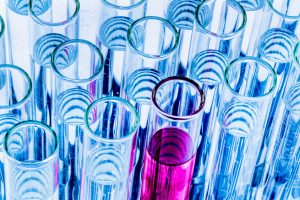 DEBUT Challenge
Applications due May 31
The National Institute of Biomedical Imaging and Bioengineering (NIBIB) and VentureWell support the Design by Biomedical Undergraduate Teams (DEBUT) challenge, a project that recognizes undergraduate excellence in biomedical innovation.
DEBUT challenges teams of students in undergraduate biomedical education to solve real world problems in healthcare. Prizes of up to $20,000 will be awarded.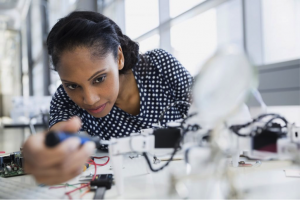 E-Team Grant Program
Applications due October 3
Receive an E-Team grant and get training through our early-stage innovator training program. The training provides peer networking, expert coaching, national recognition, and hands-on workshops to move your innovation forward. Attend an informational webinar to learn more about the program, sign up now for the July 10 at 12:00pm ET webinar.
---
for faculty
---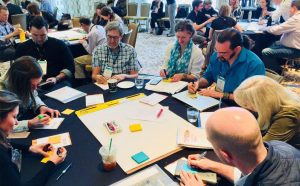 Faculty Grants
Applications due May 23
Receive up to $30k by creating new or transforming existing courses and programs in sustainable technology or sustainable design to help students develop novel inventions and gain entrepreneurial skills to bring these inventions to market.
---
from the i&e community
---
NECEC's Investor and Corporate Partner Readiness Webinar
Join the Northeast Clean Energy Council (NECEC) Investor and Corporate Partner Readiness Webinar on public funding for cleantech startups to explore existing grant programs at the federal and state levels, as well as other public sources such as universities. The webinar features speakers from MassCEC, NYSERDA, the U.S. Department of Energy, and the Small Business Innovation Research program. The webinar is May 17 from 12:30pm to 1:30pm.
JLABS Mobile Wellness Challenge
The Mobile Wellness Management Challenge – the first in the Health Technology Innovator QuickFire Challenge series – will kick off March 9, 2018 and run through June 1, 2018. Ongoing advances in health technology provide multiple touch points to positively impact patients. Johnson & Johnson Innovation, JLABS is looking to reward one year of residency at a JLABS location, including mentorship to the individuals or teams who submit the best ideas, technologies, or solutions that are focused around using mobile health technology to advance healthcare. The deadline to apply is June 1.
Biomimicry Global Design Challenge
The Biomimicry Launchpad is is an accelerator program that helps early-stage entrepreneurs bring biomimetic innovations to market. Nature-inspired inventions can win up to $100k from the Biomimicry Global Design Challenge. Apply by June 8!
Deshpande Symposium
The Deshpande Symposium is an annual gathering of higher ed thought leaders and visionaries discussing best practices in entrepreneurship education, university research commercialization and campus-wide development and support of entrepreneurial ecosystems. Register now for the event happening on June 11-13, 2018 in historic and cultural Lowell, Massachusetts.
Victorian QuickFire Challenge: Driving Device Innovation
This device-focused QuickFire Challenge, announced by the Victorian Government in collaboration with Johnson & Johnson Innovation, is aimed at game-changing early-stage medical device innovations across strategic areas of interest for Johnson & Johnson Medical Device Companies. The Victorian Government will award up to AUD 300,000 to the top solutions including access to the device prototyping lab and mentorship and coaching from Johnson & Johnson Medical Device experts. The deadline to apply is June 22.
SOCAP Social Entrepreneur Scholarship Program
Do you have a venture that is improving your community—or the world? Have you identified a business model that will make a profit and make a positive impact? Are you running a startup that you want to take to its full potential? Do you want to tap into the energy of SOCAP18—and connect with the world's leading social entrepreneurs, impact investors and thought leaders? This year, the SOCAP Entrepreneur Scholarship program will bring up to 150 of the most innovative social entrepreneurs from around the world to the SOCAP conference, October 23-26 in San Francisco. The deadline to apply is June 30.
Go West Summit
Learn about available resources and promising practices surrounding making, inventing, and entrepreneurship at the Go West Summit, September 20-21 in San Francisco, CA. The Lemelson-MIT Program is teaming up with the National Association of Community College Entrepreneurship (NACCE) and the California Community College's Doing What Matters for Jobs and the Economy initiative to host a fall conference to support invention education pathway offerings for students across K-16.
NACCE 2018 The Entrepreneurial Ecosystem Revolution
The National Association for Community College Entrepreneurship (NACCE), recently opened their registration for their annual conference, NACCE 2018 The Entrepreneurial Ecosystem Revolution. They are featuring keynotes from engaging entrepreneurs that have innovated in areas ranging from 1980's rock and roll memorabilia to one of the co-developers of Amazon's Alexa. Panels and breakout sessions featuring NACCE members from across the United States will share best practices for entrepreneurial leadership and experiential teaching across academic disciplines. The event is October 7-10 in Fort Worth, Texas.
BME-IDEA 2018 Meeting
Registration is now open for BME-IDEA 2018! This year's next Biomedical Engineering–Innovation, Design and Entrepreneurship Alliance (BME–IDEA) meeting will take place on Wednesday, October 17, 2018, in Atlanta, Georgia, in conjunction with BMES. Learn more here or register here.