Engineering, design, and business are not just disciplines to teach, they are disciplines that build the material world we live in.  Our students can build technologies and businesses that benefit the world and humanity rather than harming them.
This interactive workshop will equip you with the knowledge and skills to integrate sustainable invention and innovation curriculum and practices into your courses, whether they are existing core courses or sustainability-specific ones.  You will leave the workshop ready to teach basic and intermediate sustainability principles at the undergraduate or graduate level.
Some of the concrete actionable student exercises that you'll come away with include: 
sustainable design strategies

metrics for measuring environmental and social impacts (including basic life cycle assessment and eco-labels)

material choice

energy effectiveness

systems thinking

green business model design

UN Sustainable Development Goals

pedagogical tools to help students work in groups

tips to help students work with companies or other external stakeholders
About the Instructor
Jeremy Faludi, Ph.D., LEED AP BD+C
Delft University of Technology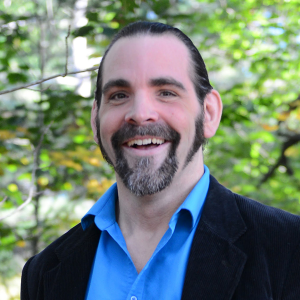 Jeremy Faludi is a sustainable design strategist and researcher.  He has also been a sustainable design consultant for 18 years. He wrote VentureWell's Tools for Design and Sustainability, the OECD's recommendations on green 3D printing policy, and co-authored Cradle to Cradle Products Innovation Institute's design for certification training.  He created StreetNatureScore.com, designed the prototype of AskNature.org for the Biomimicry Institute, and a bicycle he helped design appeared in the Smithsonian Cooper-Hewitt Design Museum's 2007 exhibit "Design for the Other 90%."  He has contributed to six books on sustainability, including Worldchanging: A User's Guide for the 21st Century. He holds a BA in physics from Reed College, an M.Eng. in product design from Stanford, and a PhD in mechanical engineering from UC Berkeley.  
Guest Speakers
Benjamin Linder, Ph.D., Professor of Design and Mechanical Engineering, Olin College
Christina Tamer, Senior Program Officer, VentureWell
Victoria Matthew, Senior Program Officer, VentureWell
Registration
The registration fee includes all workshop sessions, a light breakfast each morning, and beverages throughout the day. Registration rates are listed below:
Early Bird (register by October 1)
VentureWell Members: $1500
Non-Members: $2100
After October 1
VentureWell Members: $1600
Non-Members: $2200
Learn more about VentureWell Membership.