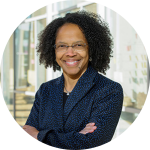 Gilda A. Barabino, Ph.D. | President of Olin College of Engineering and Professor of Biomedical and Chemical Engineering
Gilda A. Barabino is President of Olin College of Engineering. She previously served as Daniel and Frances Berg Professor and Dean at The City College of New York's (CCNY) Grove School of Engineering. Prior to joining CCNY, she was Associate Chair for Graduate Studies and Professor in the Wallace H. Coulter Department of Biomedical Engineering at Georgia Tech and Emory and was Vice Provost for Undergraduate Education at Northeastern University. She is a noted investigator in the areas of sickle cell disease, cellular and tissue engineering, and the role of race/ethnicity and gender in science and engineering.
Dr. Barabino is a member of the National Academy of Engineering, the National Academy of Medicine, and the American Academy of Arts and Sciences. She is president-elect of the American Association for the Advancement of Science (AAAS), and is a Fellow of the American Institute of Chemical Engineers (AIChE), the American Institute for Medical and Biological Engineering (AIMBE) and the Biomedical Engineering Society (BMES). Dr. Barabino serves on the Scientific Advisory Board of the Chan Zuckerberg Biohub, the National Science Foundation's Advisory Committee for Engineering, the congressionally mandated Committee on Equal Opportunities in Science and Engineering, the AAAS Committee on Science, Engineering and Public Policy, and the National Academies Committee on Women in Science, Engineering, and Medicine which she chairs. She consults nationally and internationally on STEM education and research, diversity in higher education, policy, faculty and workforce development.
She received a B.S. from Xavier University of Louisiana and a Ph.D. from Rice University.
Read an interview with Dr. Barabino.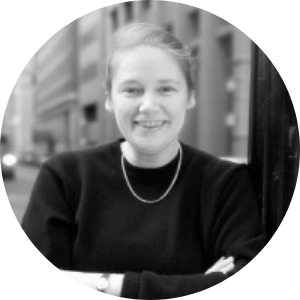 Dr. Abigail Barrow | Founder and Managing Partner of Cambridge Innovation Partners
Abigail Barrow is the Managing Partner of Cambridge Innovation Partners–a consulting firm that helps startups find global and local resources for success.  Previously she was with the University of Massachusetts President's Office, joining in 2004 as the Founding Director of the Massachusetts Technology Transfer Center (MTTC) and from January, 2016–September 2018 served as the Interim Executive Director, Office of Technology Commercialization and Ventures (OTCV).  Financially supported by the state, the MTTC provides coordination and assistance to technology commercialization activities at all universities, research institutes and clinical research hospitals in Massachusetts. Dr. Barrow served as managing director of the von Liebig Center at the University of California San Diego (UCSD). Created in 2001, the von Liebig Center supported the commercialization of research being performed in the UCSD Jacobs School of Engineering.  Dr. Barrow worked in a variety of roles at UCSD CONNECT from 1990 to 2001. Dr. Barrow is on the board and is Chair of VentureWell. Dr. Barrow has a Ph.D. and B.Sc. (Mech. Eng.) from the University of Edinburgh (Scotland).
Carol Dahl, Ph.D. | Strategic Executive Leader and Board Member
Carol Dahl has over three decades of experience cultivating science- and technology-based discovery and innovation, innovation ecosystems, and innovation talent in support of addressing critical challenges such as the United Nations' Sustainable Development Goals (SDGs)—which address health, poverty, inequality, climate change, environmental degradation, peace and justice—fostering economic growth, and creating high-quality jobs. Dr. Dahl currently chairs the Program Advisory Council of Grand Challenges Canada and the Nomination Evaluation Committee for the U.S. National Medal of Technology and Innovation, and she serves on the boards of VertueLab, the Fogarty International Center at the National Institutes of Health (NIH), the Washington Research Foundation, and WiSys.
As the Executive Director of The Lemelson Foundation from 2011 to 2021, Dr. Dahl led the foundation's work to use the power of invention to improve lives, by cultivating inclusive programs and systems to inspire and educate the next generation of inventors and innovators to solve crucial challenges and thrive in the innovation economy, and by providing inclusive support for inventors and entrepreneurs to create value from their ideas in the form of products and businesses. While there, she paved the way for the launch of the Invention Education and Engineering for One Planet movements, with large and growing communities of researchers and scientists focused on innovation talent for a sustainable future.
Prior to joining The Lemelson Foundation, Dr. Dahl served as founding Director of the Global Health Discovery Program at the Bill & Melinda Gates Foundation; led development of the Grand Challenges in Global Health and Grand Challenges Explorations programs, innovation programs which have been replicated in countries around the world; and worked at the National Institutes of Health in various capacities and the University of Pittsburgh.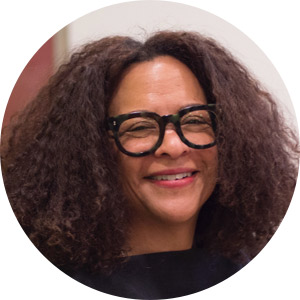 Monica Dean | Managing Director, Lloyd Greif Center for Entrepreneurial Studies at the USC Marshall School of Business
Monica Dean is the Managing Director, Lloyd Greif Center for Entrepreneurial Studies at the USC Marshall School of Business. She has extensive experience in entrepreneurship center leadership, serving most recently as Director of the Jill Ker Conway Innovation and Entrepreneurship Center at Smith College and, before that, Administrative Director of the Lawrence N. Field Center for Entrepreneurship at Baruch College, City University of New York. In these roles, Monica built robust and award-winning programming portfolios encompassing workshops, idea-to-launch pipeline programs, competitions, and more—sometimes within the school itself, often with high profile institutional and corporate partners.
Prior to her time at Smith and Baruch, Monica served as a Senior Vice President at the Initiative for a Competitive Inner City, where her responsibilities included creation and oversight of the National Business School Network. She has also worked in management consulting, as an Associate at Booz, Allen & Hamilton. Monica is a graduate of UC Berkeley's Haas School of Business (M.B.A.) and Howard University (B.S. in civil engineering).
José Estabil | Chief Business Officer at Cipherome, Inc.
José Estabil brings more than 25 years of experience in translating technology, from industry or academia, into high-growth businesses with cumulative $1 billion-plus market impact. He is currently Chief Business Officer at Cipherome, a venture-backed genomics company personalizing medicine to limit adverse drug reactions. José developed projects in Tokyo, Seoul and Moscow, directed MIT's international innovation activities, and found an entrepreneurial outlet by advising the launch, scale, and exit of Arctic Sand (acq: Murata), an MIT spin-out. Before moving to Boston, José develop three award winning semiconductor diagnostics products and ran $100M+ semiconductor businesses in Silicon Valley. He started his career at IBM labs. José invests energy in helping entrepreneurs improve society through Latinos in Bio (co-founder and Co-Chair, BOD), AccelHUB Venture Partners, the MIT Deshpande Center, MIT Innovation Teams, and Harvard Business School's capstone entrepreneurship course. He is a Trustee emeritus at Brown University, where he earned an Sc.B. and an Sc.M. in Physics.
Randy Lewis | Partner, Wilson Sonsini Goodrich & Rosati
John Randall (Randy) Lewis is a partner in the San Francisco office of Wilson Sonsini Goodrich & Rosati. Randy has extensive experience in many areas of corporate and securities law, including public offerings, corporate governance, mergers and acquisitions, and venture capital and private equity financings. Randy is a leader in the firm's energy and infrastructure finance practice. His practice focuses on the representation of clean technology and other growth companies ranging from start-ups to large public corporations.
Prior to attending law school, Randy worked at GE Capital and Wells Fargo Bank.
Michael Marasco | Managing Partner, Solesde Capital and Dessa Real Estate | Former Director of the Farley Center at Northwestern University
Owner and Founder of venture capital firm Solesde Capital, focusing on early-stage start-ups. Co-founder of No Wait Inside, a virtual waiting room application that is disrupting the way people obtain services and purchase products. No Wait Inside is a cloud-based application that facilitates scheduling, customer communications and alleviates waiting rooms. Dessa Real Estate is a real estate development firm focused on residential, commercial, and agricultural real estate.
Former Founding Director of the Farley Center of Entrepreneurship and Innovation, Mike stepped down as the founding director in 2020 after more than 22 years at Northwestern University. Under Mike's direction, the Farley Center grew exponentially, serving hundreds of students from all of Northwestern's various schools. Mike evolved the Farley Center from an idea to an academic center with a minor and over 30 class offerings. He dedicated countless hours of his time, expertise, and unwavering support to many students who have been forever changed by experiencing entrepreneurship and he is proud to maintain relationships with. Mike also partnered with the Farley Center's endowers, The Farley Family Charitable Foundation, and many alumni to deliver programs for the Northwestern and greater Chicago community.
A dedicated teacher, innovator entrepreneur and investor, Mike also currently sits on the boards of Flexwise and Bassoul Dignity Foundation. Previously, Marasco was the founder and general manager of the Chicago office of Digitas/Publicis, where he guided the office from startup to a staff of 80. In addition, Mike's background includes key roles at Organic/Omnicom.
Marasco received his B.S. in accountancy with high honors from DePaul University and an M.B.A. from the Harvard Business School.
Rodney Priestley | Dean of the Graduate School and the Pomeroy and Betty Perry Smith Professor of Chemical and Biological Engineering at Princeton University
Rodney Priestley is Dean of the Graduate School and the Pomeroy and Betty Perry Smith Professor of Chemical and Biological Engineering at Princeton University. He is the senior administrator overseeing central academic policies and associated curricular and administrative processes for all graduate programs, as well as the non-degree graduate exchanges and visitor programs (domestic and international) in which Princeton participates. Prior to becoming Dean, he was Princeton's inaugural Vice Dean for Innovation, providing academic leadership for innovation and entrepreneurship activities across campus. He is also Co-Director of the NSF I-Corps™ Northeast Hub, a Princeton-led National Science Foundation consortium of universities that fosters innovation and entrepreneurship throughout the region.
Priestley is a polymer and soft matter scientist. His research involves describing and developing complex materials, especially nanoparticles, thin polymer films, and nanocomposites, focusing on material properties at small length scales. He is also an inventor of several technologies, including manufacturing processes to make structured colloids and membranes for sustainable water production. Priestley is also an entrepreneur, having co-founded several companies based on discoveries from his academic research.
Priestley is the editor of one book and the author of more than 115 scientific articles and a dozen patents. Select professional recognitions include the NSF Early Career Award, the Presidential Early Career Award for Young Scientist and Engineers, the Alfred P. Sloan Fellowship, the Camille Dreyfus Teacher-Scholar Award, the Owens Corning Early Career Award from the American Institute of Chemical Engineers, the Dillon Medal from the American Physical Society, and the ACS Macro Letters/Biomacromolecules/Macromolecules Young Investigator Award.
Priestley earned his B.S. in chemical engineering from Texas Tech University and his Ph.D. from Northwestern University. He joined the Princeton faculty in 2009 after completing a postdoctoral fellowship at École Supérieure de Physique et de Chimie Industrielles in Paris.
Todd Warren | Adjunct Professor of Computer Science, Northwestern University and advisor to and an investor in Divergent Ventures
Todd Warren divides his time between the technology industry and entrepreneurial educational ventures. He is an advisor to and an investor in Divergent Ventures, focusing on early-stage companies. In addition to advising Divergent and their investments, Todd is an adjunct professor in computer science at Northwestern's McCormick School of Engineering. He also serves on the board of Pcubed, a global consulting firm focused on large-scale program and project management.
Todd worked for Microsoft for over 21 years in a variety of product management, general management, and product development roles. He was a corporate vice president from 2003 to 2009. From 2005 until 2009, Todd was responsible for the development and technical product strategy for Microsoft's Windows Mobile operating system and related products. Todd retired from Microsoft in February 2009.
Todd joined Microsoft after completing a BA with Honors in Computer Science and Economics at Northwestern University. At Northwestern he serves on the board of trustees as well as a number of advisory boards in the university.
Youseph Yazdi | Executive Director, Johns Hopkins Center for Bioengineering Innovation & Design
Youseph Yazdi, PhD, MBA, joined the faculty of the Johns Hopkins Department of Biomedical Engineering in 2009 and the Carey Business School in 2011. He is the Executive Director of the Johns Hopkins Center for Bioengineering Innovation & Design, a center focused on training leaders in medtech innovation and commercialization. He is also Director of the Johns Hopkins–Coulter Translational Partnership, established in 2011, which supports translational medical innovations emerging from collaborations between BME faculty and School of Medicine clinicians.
Dr. Yazdi is a graduate of Rice University with a degree in Electrical Engineering and holds M.S. and Ph.D. degrees in Biomedical Engineering from the University of Texas at Austin. He also earned the MBA from the University of Pennsylvania Wharton School of Business with a minor in Entrepreneurial Management. Dr. Yazdi has over 20 years of experience in early-stage medical device innovation, including 13 years in industry. He is a Fellow of the American Institute for Medical and Biological Engineering, and serves on several related advisory boards and committees. Dr Yazdi is an inventor on several patents in the fields of ultrasonics and biophotonics that are incorporated into successfully commercialized medical devices.
Emeritus Board Members
Jerry Engel | Adjunct Professor, Haas School of Business; Founding Executive Director Emeritus and Senior Fellow, Lester Center for Entrepreneurship, University of California at Berkeley
Jerry Engel is a veteran of Silicon Valley. After a successful career advising and founding entrepreneurial ventures, he joined the University of California at Berkeley in 1991 to found the Lester Center for Entrepreneurship. Mr. Engel is an adjunct professor at the Haas School of Business and instructs in both the school's MBA and Executive Education programs specializing in Entrepreneurship, New Venture Finance, Corporate Innovation, Venture Capital and Private Equity. Engel is also co-founder and General Partner of Monitor Venture Partners, a venture capital firm organized in collaboration with the Monitor Group, investing in early stage technology ventures.
Jerry has founded successful entrepreneurial firms, taken several publics and sold others to major corporations. He currently serves on the Boards of Directors of several high potential venture capital-backed and privately held firms. Previously he was the Managing Partner of Entrepreneurial Services for Ernst & Young in the San Francisco Bay Area, and the firm's National Director of Capital Resources, a practice specializing in new venture financing.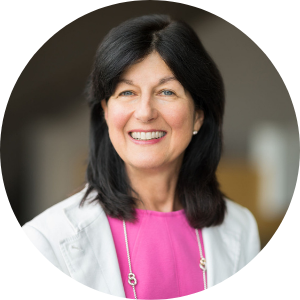 Donna Petkanics | Partner, Wilson Sonsini Goodrich & Rosati
Donna Petkanics is a partner in the Palo Alto office of Wilson Sonsini Goodrich & Rosati. Her law practice focuses on the representation of growth companies, with a particular emphasis on corporate and securities issues. She represents both privately held and public companies across a broad range of industries, including telecommunications, Internet infrastructure, networking, life sciences, computer software and hardware, clean technology and energy, and electronics. She has experience representing companies in many types of corporate transactions, including mergers and acquisitions, initial public offerings, and joint ventures. She also counsels clients who are starting new businesses with respect to general corporate matters and protection of their intellectual property.
During her tenure at the firm, Donna has served in a number of management positions, including managing director of operations and chair of the Operations Committee from 2000 to 2006; member of the firm's board of directors, Policy Committee, and Compensation Committee; associate managing partner of the firm; and co-chair of the Hiring Committee and Nominating Committee. She served on the board of directors of the Wilson Sonsini Goodrich & Rosati Foundation from 2000 to 2010. She began practicing at Wilson Sonsini Goodrich & Rosati in 1985.
Paul Yock | Weiland Professor of Medicine and the founding co-chair of the Department of Bioengineering, Stanford University
Dr. Yock is internationally known for his work in inventing, developing and testing new medical devices, including the Rapid Exchange™ balloon angioplasty and stent system, now the primary system in use worldwide, and the Doppler-guided hypodermic needle system, P-D Access™. Dr. Yock also authored the fundamental patents for intravascular ultrasound (IVUS) imaging and founded Cardiovascular Imaging Systems, now a division of Boston Scientific. Dr. Yock's research focuses on preclinical development and clinical trials of catheter devices, most recently in the area of stem cell delivery to the heart. Dr. Yock also founded and directs the Program in Biodesign, which is a teaching and mentoring initiative focusing on the process of needs finding, invention and technology translation in the biomedical field.