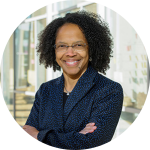 Gilda A. Barabino, Ph.D. | President of Olin College of Engineering and Professor of Biomedical and Chemical Engineering
Gilda A. Barabino is President of Olin College of Engineering. She previously served as Daniel and Frances Berg Professor and Dean at The City College of New York's (CCNY) Grove School of Engineering. Prior to joining CCNY, she was Associate Chair for Graduate Studies and Professor in the Wallace H. Coulter Department of Biomedical Engineering at Georgia Tech and Emory and was Vice Provost for Undergraduate Education at Northeastern University. She is a noted investigator in the areas of sickle cell disease, cellular and tissue engineering, and the role of race/ethnicity and gender in science and engineering.
Dr. Barabino is a member of the National Academy of Engineering, the National Academy of Medicine, and the American Academy of Arts and Sciences. She is president-elect of the American Association for the Advancement of Science (AAAS), and is a Fellow of the American Institute of Chemical Engineers (AIChE), the American Institute for Medical and Biological Engineering (AIMBE) and the Biomedical Engineering Society (BMES). Dr. Barabino serves on the Scientific Advisory Board of the Chan Zuckerberg Biohub, the National Science Foundation's Advisory Committee for Engineering, the congressionally mandated Committee on Equal Opportunities in Science and Engineering, the AAAS Committee on Science, Engineering and Public Policy, and the National Academies Committee on Women in Science, Engineering, and Medicine which she chairs. She consults nationally and internationally on STEM education and research, diversity in higher education, policy, faculty and workforce development.
She received a B.S. from Xavier University of Louisiana and a Ph.D. from Rice University.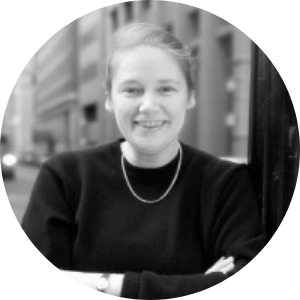 Dr. Abigail Barrow | Founder and Managing Partner of Cambridge Innovation Partners
Abigail Barrow is the Managing Partner of Cambridge Innovation Partners – a consulting firm that helps startups find global and local resources for success.  Previously she was with the University of Massachusetts President's Office, joining in 2004 as the Founding Director of the Massachusetts Technology Transfer Center (MTTC) and from January, 2016 – September 2018 served as the Interim Executive Director, Office of Technology Commercialization and Ventures (OTCV).  Financially supported by the state, the MTTC provides coordination and assistance to technology commercialization activities at all universities, research institutes and clinical research hospitals in Massachusetts. Dr. Barrow served as managing director of the von Liebig Center at the University of California San Diego (UCSD). Created in 2001, the von Liebig Center supported the commercialization of research being performed in the UCSD Jacobs School of Engineering.  Dr. Barrow worked in a variety of roles at UCSD CONNECT from 1990 to 2001. Dr. Barrow is on the board and is Chair of VentureWell. Dr. Barrow has a Ph.D. and B.Sc. (Mech. Eng.) from the University of Edinburgh (Scotland).
José Estabil | Chief Business Officer at Cipherome, Inc.
José Estabil brings more than 25 years of experience in translating technology, from industry or academia, into high-growth businesses with cumulative $1 billion-plus market impact. He is currently Chief Business Officer at Cipherome, a venture-backed genomics company personalizing medicine to limit adverse drug reactions. José developed projects in Tokyo, Seoul and Moscow, directed MIT's international innovation activities, and found an entrepreneurial outlet by advising the launch, scale, and exit of Arctic Sand (acq: Murata), an MIT spin-out. Before moving to Boston, José develop three award winning semiconductor diagnostics products and ran $100M+ semiconductor businesses in Silicon Valley. He started his career at IBM labs. José invests energy in helping entrepreneurs improve society through Latinos in Bio (co-founder and Co-Chair, BOD), AccelHUB Venture Partners, the MIT Deshpande Center, MIT Innovation Teams, and Harvard Business School's capstone entrepreneurship course. He is a Trustee emeritus at Brown University, where he earned an ScB and an ScM in Physics.
Randy Lewis | Partner, Wilson Sonsini Goodrich & Rosati
John Randall (Randy) Lewis is a partner in the San Francisco office of Wilson Sonsini Goodrich & Rosati. Randy has extensive experience in many areas of corporate and securities law, including public offerings, corporate governance, mergers and acquisitions, and venture capital and private equity financings. Randy is a leader in the firm's energy and infrastructure finance practice. His practice focuses on the representation of clean technology and other growth companies ranging from start-ups to large public corporations.
Prior to attending law school, Randy worked at GE Capital and Wells Fargo Bank.

Michael Malone | Ronnie & Eugene Isenberg Distinguished Professor of Engineering and Vice Chancellor for Research and Engagement, University of Massachusetts Amherst
Mike was educated in chemical engineering at Penn State University and at UMass Amherst where he joined the faculty in 1980. At UMass he was Director of the Process Design and Control Center for nine years, Head of Chemical Engineering for six years, and then Dean of Engineering for five years until 2009. He has been a Visiting Scientist in Central Science & Engineering at the DuPont Company and has done extensive consulting and teaching for industry in the US and internationally. He is the author of numerous technical articles, a textbook, and holds two patents on catalytic distillation. He has won several awards for his research on process design and for his teaching. Currently, he team-teaches an interdisciplinary course on Innovation & Entrepreneurship in the Isenberg Program at UMass Amherst.
Mike Marasco | Clinical Professor and Founding Director, Northwestern University Farley Center for Entrepreneurship and Innovation
After 20+ years working in the corporate world, Marasco joined the faculty of the Northwestern University McCormick School of Engineering and Applied Sciences as a clinical full professor and director of the Farley Center for Entrepreneurship and Innovation (FCEI). FCEI is dedicated to evolving engineering beyond the application of the sciences to the creation of businesses that capitalize on innovations. Marasco has been teaching entrepreneurship and intrapreneurship for the past 14 years. For the past ten years, he had been an adjunct professor in the McCormick Master of Engineering Management program teaching Technical Entrepreneurship.
Marasco continues to be a zero and early stage investor through his venture capital company, Solesde. He currently sits on the boards of Sportiqe, Zone Medical, and Context Media. Previously, Marasco was the acting chief marketing officer and vice president of CRM at Bally Total Fitness where he led their transition into a multi-channel integrated marketing organization. He was also the founder and general manager of the Chicago office of Digitas where he guided the office from startup to a staff of 80 providing interactive and relationship marketing services to companies like Allstate, Best Buy, Brunswick, and others. His background includes key roles at Organic, Inc. and Solucient, Inc.
Marasco researches how established businesses can successfully foster new businesses through corporate venturing. He also focuses on the concept of "bootstrapping" – how to grow a company with little or no capital. Marasco received his BS in accountancy with high honors from DePaul University and an MBA from the Harvard Business School.
Todd Warren | Adjunct Professor of Computer Science, Northwestern University and advisor to and an investor in Divergent Ventures
Todd Warren divides his time between the technology industry and entrepreneurial educational ventures. He is an advisor to and an investor in Divergent Ventures, focusing on early-stage companies. In addition to advising Divergent and their investments, Todd is an adjunct professor in computer science at Northwestern's McCormick School of Engineering. He also serves on the board of Pcubed, a global consulting firm focused on large-scale program and project management.
Todd worked for Microsoft for over 21 years in a variety of product management, general management, and product development roles. He was a corporate vice president from 2003 to 2009. From 2005 until 2009, Todd was responsible for the development and technical product strategy for Microsoft's Windows Mobile operating system and related products. Todd retired from Microsoft in February 2009.
Todd joined Microsoft after completing a BA with Honors in Computer Science and Economics at Northwestern University. At Northwestern he serves on the board of trustees as well as a number of advisory boards in the university.
Youseph Yazdi | Executive Director, Johns Hopkins Center for Bioengineering Innovation & Design
Youseph Yazdi, PhD, MBA, joined the faculty of the Johns Hopkins Department of Biomedical Engineering in 2009 and the Carey Business School in 2011. He is the Executive Director of the Johns Hopkins Center for Bioengineering Innovation & Design, a center focused on training leaders in medtech innovation and commercialization. He is also Director of the Johns Hopkins – Coulter Translational Partnership, established in 2011, which supports translational medical innovations emerging from collaborations between BME faculty and School of Medicine clinicians.
Dr. Yazdi is a graduate of Rice University with a degree in Electrical Engineering and holds MS and PhD degrees in Biomedical Engineering from the University of Texas at Austin. He also earned the MBA from the University of Pennsylvania Wharton School of Business with a minor in Entrepreneurial Management. Dr. Yazdi has over 20 years of experience in early-stage medical device innovation, including 13 years in industry. He is a Fellow of the American Institute for Medical and Biological Engineering, and serves on several related advisory boards and committees. Dr Yazdi is an inventor on several patents in the fields of ultrasonics and biophotonics that are incorporated into successfully commercialized medical devices.
Paul Yock | Weiland Professor of Medicine and the founding co-chair of the Department of Bioengineering, Stanford University
Dr. Yock is internationally known for his work in inventing, developing and testing new medical devices, including the Rapid Exchange™ balloon angioplasty and stent system, now the primary system in use worldwide, and the Doppler-guided hypodermic needle system, P-D Access™. Dr. Yock also authored the fundamental patents for intravascular ultrasound (IVUS) imaging and founded Cardiovascular Imaging Systems, now a division of Boston Scientific. Dr. Yock's research focuses on preclinical development and clinical trials of catheter devices, most recently in the area of stem cell delivery to the heart. Dr. Yock also founded and directs the Program in Biodesign, which is a teaching and mentoring initiative focusing on the process of needs finding, invention and technology translation in the biomedical field.
emeritus board members
Jerry Engel | Adjunct Professor, Haas School of Business; Founding Executive Director Emeritus and Senior Fellow, Lester Center for Entrepreneurship, University of California at Berkeley
Jerry Engel is a veteran of Silicon Valley. After a successful career advising and founding entrepreneurial ventures, he joined the University of California at Berkeley in 1991 to found the Lester Center for Entrepreneurship. Mr. Engel is an adjunct professor at the Haas School of Business and instructs in both the school's MBA and Executive Education programs specializing in Entrepreneurship, New Venture Finance, Corporate Innovation, Venture Capital and Private Equity. Engel is also co-founder and General Partner of Monitor Venture Partners, a venture capital firm organized in collaboration with the Monitor Group, investing in early stage technology ventures.
Jerry has founded successful entrepreneurial firms, taken several publics and sold others to major corporations. He currently serves on the Boards of Directors of several high potential venture capital-backed and privately held firms. Previously he was the Managing Partner of Entrepreneurial Services for Ernst & Young in the San Francisco Bay Area, and the firm's National Director of Capital Resources, a practice specializing in new venture financing.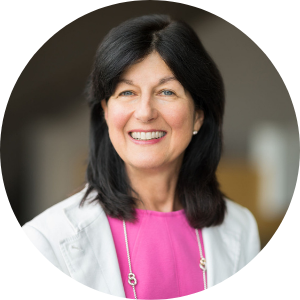 Donna Petkanics | Partner, Wilson Sonsini Goodrich & Rosati
Donna Petkanics is a partner in the Palo Alto office of Wilson Sonsini Goodrich & Rosati. Her law practice focuses on the representation of growth companies, with a particular emphasis on corporate and securities issues. She represents both privately held and public companies across a broad range of industries, including telecommunications, Internet infrastructure, networking, life sciences, computer software and hardware, clean technology and energy, and electronics. She has experience representing companies in many types of corporate transactions, including mergers and acquisitions, initial public offerings, and joint ventures. She also counsels clients who are starting new businesses with respect to general corporate matters and protection of their intellectual property.
During her tenure at the firm, Donna has served in a number of management positions, including managing director of operations and chair of the Operations Committee from 2000 to 2006; member of the firm's board of directors, Policy Committee, and Compensation Committee; associate managing partner of the firm; and co-chair of the Hiring Committee and Nominating Committee. She served on the board of directors of the Wilson Sonsini Goodrich & Rosati Foundation from 2000 to 2010. She began practicing at Wilson Sonsini Goodrich & Rosati in 1985.