the premier innovation and entrepreneurship education conference
OPEN brings together members of the higher education innovation and entrepreneurship (I&E) field to share experiences and research, learn best practices, and forge dynamic new relationships. This year, our welcoming community will convene online to discuss the tools, trends, and new strategies that will collectively move I&E education forward and prepare early-stage entrepreneurs for an ever-changing world. View the full schedule of sessions and events here!
Learn more about OPEN:
OPEN offers content on the most pressing issues in I&E education today. During highly immersive sessions, you'll gain effective new practices to apply to your class or program and collaborate meaningfully with fellow attendees—faculty, practitioners, and funders. We'll explore:
Research-based practices for teaching I&E in the classroom and beyond
Approaches to ensure all potential entrepreneurs feel included and supported
Leveraging partnerships and policy to grow your I&E ecosystem
Proven practices for integrating social and environmental sustainability into the curriculum
Foundational sessions for those just getting started in teaching I&E

OPEN features a mix of networking opportunities that range from content-rich and topically-focused to fun and informal. Special events like the interactive poster session and OPENminds Showcase give attendees the opportunity to connect with fellow attendees or student teams and breakout sessions are designed to maximize discussion and interaction.
Please check back frequently for updates, and sign up here to be the first to receive exciting OPEN news and alerts!
---

Just Announced! OPENing Day: New Horizons in Innovation | March 14, 1PM ET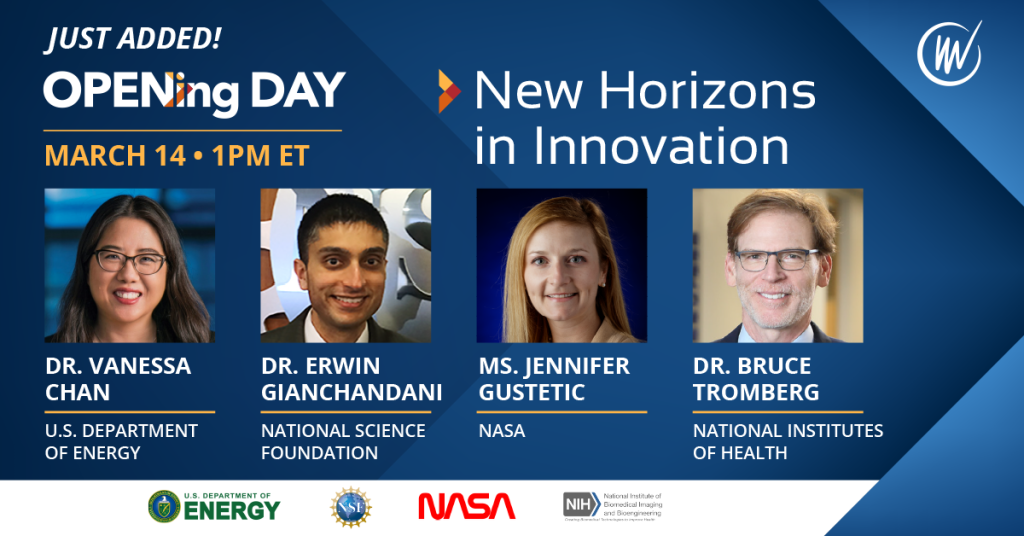 Don't miss this singular opportunity to connect with federal funders!

Hear leaders from four key federal science funding agencies as they share their visions for America's innovation agenda. We'll welcome speakers from the National Institutes of Health (NIH), the National Science Foundation (NSF), the Department of Energy (DOE), and National Aeronautics and Space Administration (NASA), who will outline emergent opportunities for funding and collaboration, the changing relationship between agencies and institutions, and the key role universities will play in developing technological breakthroughs to solve the world's most urgent challenges. This opening panel will feature a dynamic fireside chat and interactive Q&A session with Dr. Bruce Tromberg (NIH) and Dr. Erwin Gianchandani (NSF), moderated by VentureWell President Phil Weilerstein.

---
Interested in sponsoring OPEN 2023?
As an OPEN 2023 sponsor, you'll engage with a driven, dynamic, and diverse group of educators and leaders who are fostering the next generation of inventors, innovators, and entrepreneurs! Learn more on our Sponsorship page and reach out to us to build a package that is tailored to your needs!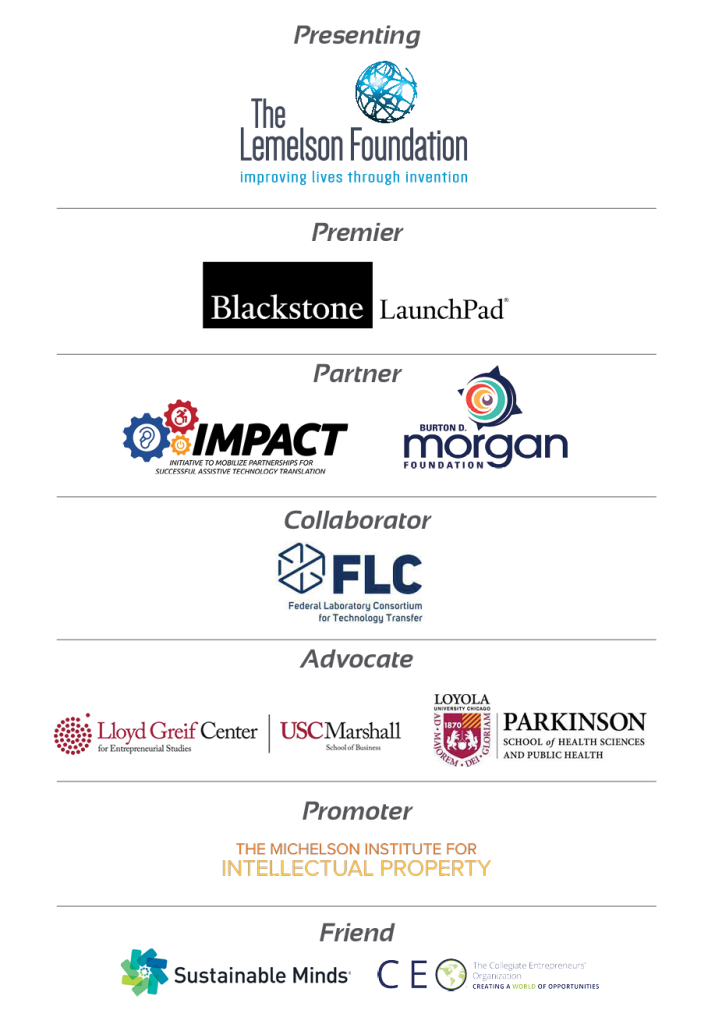 Thank you to our generous OPEN 2022 Supporters!
Humera Fasihuddin, Stanford University
Sasha Gunturu, Petrabytes Corporation
Krishnanand Maillacheruvu, Bradley University
Anne-Marie Maman, Princeton University
Tom O'Donnell, University of Massachusetts Lowell
Gregory Thomas, University of Massachusetts Amherst