At VentureWell, we envision a world in which science and technology innovators have the support, training, and access to networks and resources they need to solve the world's most difficult problems. We foster collaboration among the best minds from research labs, classrooms, and beyond to advance innovation and entrepreneurship education and to provide unique opportunities for STEM students and researchers to fully realize their potential to improve the world.
Founded with support from The Lemelson Foundation, we also receive substantial funding from the National Science Foundation, the United States Department of State, the United States Agency for International Development, the Bill & Melinda Gates Foundation, and many others. Our success illustrates the result of more than two decades of forward-thinking programming to build a vibrant innovation and entrepreneurship community in support of innovators globally.
Over the past 25 years, we've trained more than 6,000 early-stage innovation teams and helped launch over 3,000 ventures that have raised close to $5.3 billion in public and private investments. These ventures have reached millions of people in over 50 countries with technological advancements in fields such as biotechnology, healthcare, sustainable energy and materials, and solutions for low-resource settings.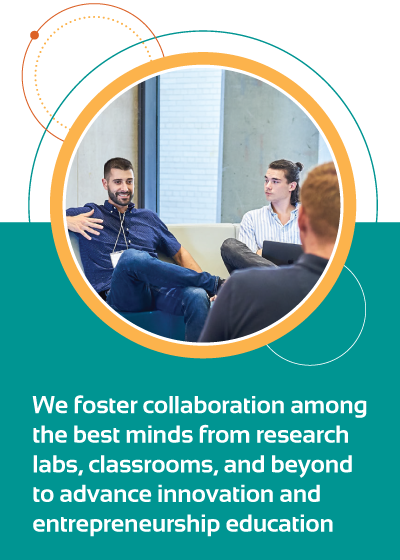 Our Values
We embody the following values in our work every day:
Our Team
Across the board, VentureWell staff are self-starters with strong attention to detail and a commitment to delivering high-quality work. We attract strong team players who have a track record of delivering excellence and are eager to make an impact on the world.
Meet Our Team
As a growing organization, we are always looking for high-caliber individuals to join us. We offer competitive pay and a robust suite of benefits, including flexible work options.
Learn More and Join Our Team