Transforming the World through innovation
VentureWell was launched 25 years ago to test an audacious proposition: If creative students are given the opportunity to pursue invention and taught how to turn their ideas into scalable businesses, we can solve the world's most pressing problems. Our visionary founding benefactor, Jerome Lemelson, a remarkable inventor and engineer in his own right, recognized both the transformative social potential of innovation and entrepreneurship (I&E) and the personal challenges of the journey. To address both, he and his family funded VentureWell, then called the National Collegiate Inventors and Innovators Alliance (NCIIA). Its mission: to support the creation of opportunities for invention, technology innovation and entrepreneurship in higher education, using the experiential learning model he called E-Teams. The goal: to help early-stage student innovators work in collaborative teams to bring their ideas out of labs and classrooms, scaling them into ventures with social and economic impact. I was proud to join NCIIA as its founding Director in 1996, and have worked to scale and drive this vision since, as President and CEO of VentureWell.
As the results and impact of our work history shows, Jerome Lemelson's model worked. Since 1995, we've directly supported or trained thousands of science and technology innovators at hundreds of universities, and nurtured thousands of their ventures. We've helped bring groundbreaking technological advancements to millions of people in more than 90 countries, in biomedicine and healthcare, sustainable energy and materials, and other sectors critical to people and the planet through scalable ventures that have attracted over a billion dollars in investment.
Why We Need Innovation More Than Ever
Today, humanity is facing unprecedented existential threats—climate change, industrial pollution, economic disparity, systemic racism, and a global pandemic. Our work driving social and economic transformation​ has never been more critical. To address these challenges, we're leveraging our expertise and expanding our reach. This past year we completed a series of retrospective studies that identify the impact of our work with early-stage innovators and faculty and point to new opportunities for furthering equity and inclusion in entrepreneurship. We have forged new partnerships, supporting and administering I&E programs for a growing number of federal agencies, foundations, and corporations. A recent example illustrates the confidence our partners have in our ability to deliver vital, responsive programs to address evolving needs. This spring, VentureWell was named the network partner for the National Institutes of Health's Rapid Acceleration of Diagnostics Initiative (RADx), charged with developing and scaling easy-to-use, point-of-care tests for COVID-19.
Democratizing Innovation and Entrepreneurship
Our work seeks to demystify and democratize invention. According to Jerry Lemelson, if you support innovators—offer training, create a safe space to take risk, provide mentors and resources—they will learn deeply, become confident in their inventive abilities, and many will succeed at bringing transformative ideas into the world. By reflecting on our work, VentureWell has developed an understanding of this process in actionable ways. It's what informs our Venture Development Framework, a tool we recently developed to assess science- and technology-based venture development at the very earliest stages of commercialization.
Through systematic efforts over the past 25 years, we helped shape the I&E landscape in higher education. Experiential approaches like E-Teams have become mainstream. Hundreds of former program participants are now leading ventures, working as engineers, or are research scientists helping to foster innovation in their respective fields. Faculty grantees and program participants are re-imagining I&E education at their home institutions, in turn developing and honing the skills of emerging innovators.
While I&E has become more prevalent, the need for innovation has only grown more urgent. Today's complex problems demand new approaches—from a diversity of perspectives and experiences—building on emerging scientific discoveries, developed systematically and scaled strategically. Having followed the path of an innovator myself, I am proud to lead an organization that is engaging and training the next generation of inventors. The goal envisioned by Jerry Lemelson a quarter century ago is now far more than an inventive idea. For VentureWell, it is the foundation of a more sustainable future.

Inventor/Engineer Jerome Lemelson presents his vision for the National Collegiate Inventors and Innovators Alliance (NCIIA) at Hampshire College. The new organization begins funding entrepreneurship courses and student E-Teams. Founding director, Phil Weilerstein, gathers the nascent innovation and entrepreneurship (I&E) community, an event that will become NCIIA's first annual meeting (and later our OPEN conference).

Xtracycle becomes the first NCIIA-funded startup success with their cargo-carrying bike, inspired by transportation needs in developing countries. The Automatic Double-Dutch becomes the first E-Team-developed innovation to receive a patent.

NCIIA moves to Hadley, Massachusetts, broadening its partner network to include the National Science Foundation (NSF), the Ewing Marion Kauffman Foundation, and others. Emphasis on socially beneficial inventing is added to the mission statement to underscore our commitment to creating positive change in the world.

Leveraging our networks in academia and industry, we organize the inaugural gathering of the Biomedical Engineering Innovation Design Entrepreneurship Alliance (BME-IDEA) in San Francisco, serving as its key support partner (it's now global in scope). We also develop Invention to Venture, a template for I&E educators, which trains more than 1,000 workshop participants.

At our ninth Annual Meeting, we host a symposium titled Entrepreneurship Education for a Sustainable Future. We begin our Sustainable Vision grants program to fund solutions to environmental and social issues. The first schools and fellows were selected for the Kern Entrepreneurship Education Network (KEEN), a nationwide partnership of engineering schools.

In partnership with Stanford University and NSF, we launch Epicenter, a five-year program to expand I&E in engineering education, which leads to developing Pathways to Innovation for faculty working to develop university ecosystems. We begin offering Advanced Invention to Venture training as part of E-Team workshops and kick off BME Start, a competition for biomedical student innovators.

More agencies and foundations turn to us as a program partner—including the US Agency for International Development (USAID), the US Department of State, and the Bill & Melinda Gates Foundation—and our work goes global. We launch our own investment fund called, initially, VentureWell. We partner with NSF to build the I-Corps program—based on the Lean Launch model pioneered by Steve Blank and Jerry Engel.

We rebrand NCIIA as VentureWell. Our role as a program partner grows with new engagements with NSF's IUCRC initiative, the Gates Foundation's Frontier Set, and the US Department of State's GIST program. We expand our global work with the kick off of CleanTech Innovation Challenge Morocco, our first stand-alone program in the Middle East/North Africa region.

With The Lemelson Foundation, we coordinate the Engineering for One Planet initiative to further embed sustainability into engineering education. Additional support from The Lemelson Foundation enables new work to study equity and inclusion gaps in the I&E field. The 2000th team completes NSF's I-Corps training. We are tapped to administer NIH's $1.5 billion Rapid Acceleration of Diagnostics (RADx) Initiative to identify and scale COVID-19 testing innovations.
Our Work Around The Globe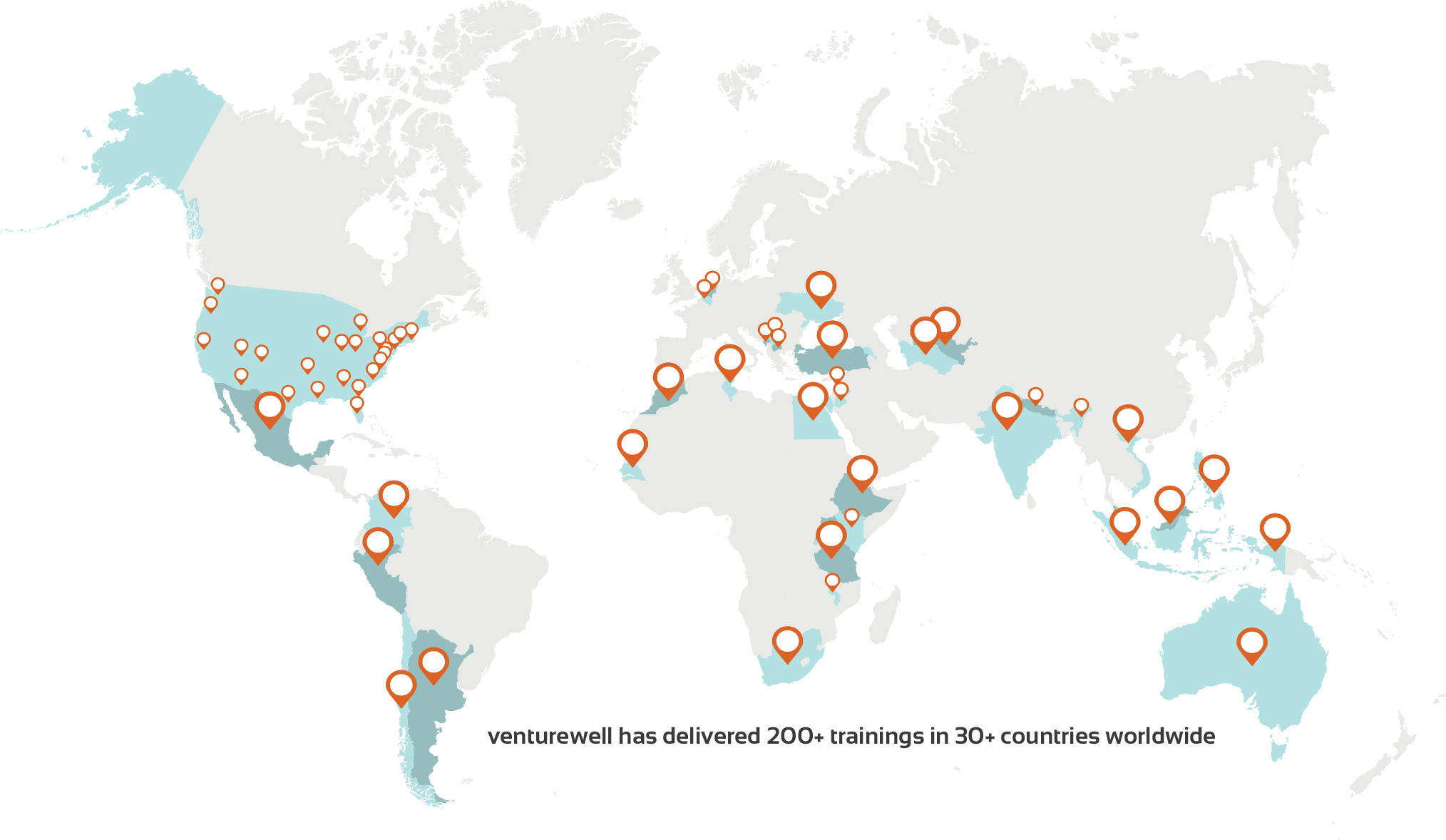 What We Do
Tapping the Transformative Power of Great Ideas
Providing Pathways to Impact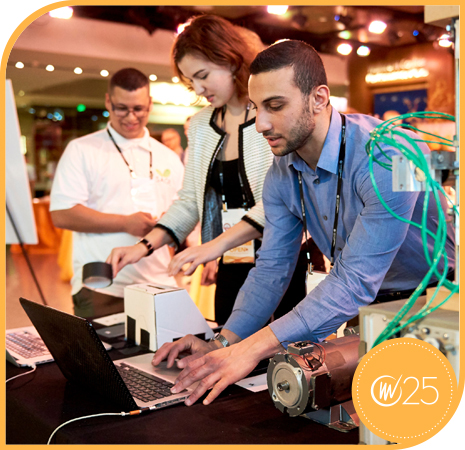 We work with public- and private-sector partners to support and sustain the innovators developing breakthrough solutions to humanity's most urgent problems. Our work is focused along two interconnected pathways. We assist early-stage innovators directly through training and grants. And we create support systems that foster entrepreneurial success at colleges and universities in the United States, as well as in Low and Middle Income Countries (LMICs) around the world, through grants, training, convenings, investment, and network-building programs.
Together, these efforts support the progress of entrepreneurs and strengthen the ecosystem of entrepreneurship educators, mentors, and funders in order to ensure that promising discoveries have the best chance of becoming a reality.
For innovators on a journey to transform ideas into solutions, we serve as a guide, blazing trails and mapping roadblocks, while also fostering the conditions that will allow their ventures to scale.
Guided by Our Theory of Change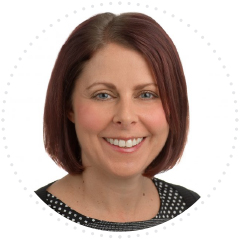 "The VentureWell theory of change is a tool that helps us describe the relationship between the strategies that we're using and the impacts that we're trying to create. I consider it both a strategic and an evaluative tool that helps create a line of sight for our staff and partners about what it is we are trying to achieve and how we will know whether we are making progress."
—Lauren Gase, VentureWell Senior Evaluation Analyst
Learn more about the VentureWell Theory of Change.
$1+

BILLION

in follow-on funding raised by early-stage ventures we supported

90+

countries

with program participants

$23+

million

in grants awarded by VentureWell
Thinking Like an Entrepreneur
How We Train and Support Early-Stage Innovators
Support When It's Needed Most
From our inception, we focused our programming on the novice innovator—whether she's a student inventor learning how to form a company around her device, an academic researcher transitioning a discovery from lab to market, or an entrepreneur in an emerging economy hoping to develop an idea that could improve the local quality of life.
Having identified both the trajectory and the common missteps of early-stage ventures, we can provide these innovators with targeted assistance, precisely when they need it most. For instance, our E-Team Grants and Early-Stage Innovator Training programs provide scaffolded support for teams of student entrepreneurs through staged grants, training, one-on-one coaching, and peer networking. The final stage of our Early-Stage Innovator Training program is our investment-readiness program, ASPIRE, where innovators network with and learn from mentors in the investment world. The I-Corps™ National Course training, on which we've partnered with the National Science Foundation (NSF) for nearly ten years since its inception, employs a similar experiential learning model for teams at US academic laboratories—some 2,000 of which have completed the program to date.
In the past decade, we've partnered with government agencies and foundations to expand our programs and provided networked support to early-stage entrepreneurs around the globe. We also have provided investment funding to some of the ventures that participated in our E-Team grant and ASPIRE programs, funding more than 20 of those teams in healthcare, renewable energy, and agriculture sectors.
How effective is our experiential team-based learning method? According to our recent study of individuals who received E-Team grants and completed our training, the positive impacts of our pragmatic, learning-by-doing approach are many. Our model breeds confidence and imparts skills that stay with innovators regardless of whether they continue developing their venture or choose a different career path. Alumni of our programs continue to pursue entrepreneurship, are satisfied with their careers, and remain actively engaged in the I&E community. And, for many, learning how to think like an entrepreneur has proven invaluable in their subsequent work. When presented with the statement "I have found a meaningful career," 57 percent of respondents in the study strongly agreed.
After a quarter century of supporting thousands of innovators around the world, the positive impact of our work, whether it be preparing innovators for entrepreneurial success or helping them create a pathway to personal development, continues to shape the I&E field.
What Draws Early-Stage Innovators to E-Teams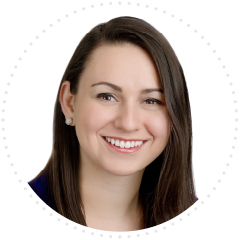 "Why does our program work? Our teams tell us that it's some of the earliest funding you can get aside from competition prizes and specific awards. We bring teams together with a national cohort, where they can expand their network, step away from the lab, and be strategic in their thinking. We also help them develop skills—communication, leadership, project management, grant writing—they can use professionally and personally."
—Christina Tamer, VentureWell Senior Program Officer
a childhood dream, turbo charged
9,500+

early-stage innovators trained by VentureWell

1,700+

ventures have emerged from our early-stage innovator training and workshops

$375M+

SBIR/STTR grants awarded to early-stage innovators we supported
Infrastructure for Innovation
Fostering Entrepreneurial Ecosystems at Universities and Beyond
It's challenging for early-stage innovators to turn great ideas into sustainable ventures on their own. Success is far more likely with a supportive, diverse network of believers, backers, mentors, and peers—an entrepreneurial ecosystem. That's why we help build ecosystems on university campuses and in regional hubs of innovation around the country and world. Our work includes programs that encourage institutional collaboration, broaden professional networks, and open pathways to investment and mentorship.
In academia, our faculty grants fund the development of courses and programs that increase student engagement and participation in I&E. To date, we've awarded more than $12 million to faculty at more than 1,000 US-based colleges and universities, support that has allowed campus ecosystems to flourish. Today, student pitch competitions, entrepreneurship centers, and maker spaces are commonplace. A recent assessment of our faculty grant program found these investments have had a pronounced positive impact, benefitting faculty, students, and university ecosystems as a whole. To cite an example from the assessment, a 2006 faculty grant allowed one university to develop an interdisciplinary design course for undergraduates in business, global studies, and engineering. Now part of the school's honors college, it has grown substantially, involving 700 students designing 150 projects, has brought in $700,000 in additional funding, and led to 42 "life-changing" student trips abroad.
Since our founding, we've brought our faculty grantees, program participants, and other I&E stakeholders together at our annual conference, now called OPEN, to build and further energize our community. Similarly, for nearly 20 years we've convened biomedical design faculty every other year at BME-IDEA, a network that has recently expanded globally to Asia and Europe, with groups looking to form additional hubs in Africa and Latin America. Participants say these network gatherings have a pronounced impact on the quality of I&E instruction. The convenings encourage the sharing of best practices, open channels of collaboration between institutions, and introduce faculty and other stakeholders to a community of similar thinkers.
Between these conferences and convenings, we keep our community connected and informed through our website and newsletters, offering reports, educational tools and resources, and informative articles.
Our understanding of the crucial role played by entrepreneurial ecosystems has grown over the years. So, too, have our efforts to foster these environments by partnering with government and industry groups to build bridges between institutions and to connect key players. A notable example is our work with NSF's Industry-University Cooperative Research Centers, whose mission is to catalyze the impact of university research through partnerships with industry. Another example is our work establishing the GIST Investors Program, a partnership with the US Department of State, that links regional groups of angel investors and provides key early-stage funding for promising ventures in some 40 countries.
How Faculty Grants Create Lasting Change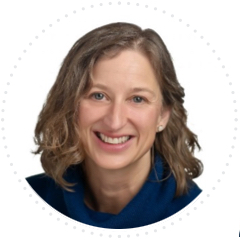 "We see that our faculty grants have an impact on faculty, students, and institutions. Eighty percent of the courses that have been funded are still in existence. I received two faculty grants when I directed a graduate program in sustainable design. I know how influential those grants were for me and what I was able to accomplish as an administrator and faculty member at an institution."
—Cindy Gilbert, VentureWell Senior Program Officer
The Lasting Impact of One Faculty Grant
In 2014, John DesJardins used a faculty grant to develop a new curriculum for his biomedical design students aimed at giving them real-world immersion in the field and opportunities to become accustomed to the process of iteration that's required for success. Six years later, that $35,000 investment has generated impressive returns. It set off an expansion in DesJardins' department, leading to the creation of 5 new courses in bioengineering design and medical device commercialization, a new Masters of Engineering program that focuses on biomedical device design, and the training of four new professors and additional consultants in medical device design. The school received a $250,000 grant from the NIH, and a $1,500,000 gift to endow the new program and continue the work.
"[VentureWell Faculty Grants offer educators] an opportunity to prove to their departments and peers that they are making a difference, and that their students matter."
—John DesJardins, Clemson University
Learn how this faculty grantee leveraged his funding to expand his biomedical design department.
Discover how other faculty grantees are transforming innovation and entrepreneurship education.
$12M+

in funding awarded to faculty grantees

50K+

students engaged in programs and courses developed with our funding

360+

institutions have participated in our programs

Partners for Change
Our Work in the United States and Around the Globe
Leveraging Partnerships To Better the World
We partner with a growing number of private foundations, federal agencies, and major corporations who share our vision of a world made more sustainable, equitable, and prosperous through invention and entrepreneurship. Our collaborations allow us to broaden our work across the United States—directly supporting promising early-stage innovators and the broader entrepreneurship support system—and provide opportunities to offer our programs in underserved regions globally, where innovation and entrepreneurship have the potential to bring breakthrough social and economic improvements.
The nature of our partnerships falls along a spectrum, ranging from collaborations centered on our own programs—conceived, developed, and implemented by VentureWell with funder support—to serving as the administrators for the programs of other organizations that turn to us for our operational experience and resources, and for our extensive network. A number of partnerships call on both our programmatic and administrative expertise, as in our work with the National Science Foundation, National Institutes of Health, the US Department of State, and the Bill and Melinda Gates Foundation.
The support and collaboration of our partners over the last 25 years have allowed us to bring our forward-thinking work to a diverse array of innovators across the United States and throughout the world. We are honored to share our mission with our partners.

25 Years of Impactful Collaboration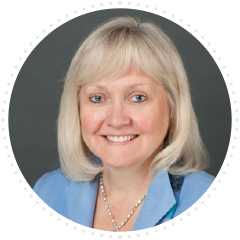 "VentureWell is a critical partner for us. For the last 25 years, we have worked together and learned what is needed to bring entrepreneurship into the university setting. VentureWell has pioneered how to work in educational settings to create change. We think they are an important leader in helping to move forward the sustainability agenda."
—Carol Dahl, Executive Director, The Lemelson Foundation
Supporting Tomorrow's Innovator-Entrepreneurs:
VentureWell and The Lemelson Foundation

Engineering for a Greener Planet
Training Leaders Who Design with the Planet in Mind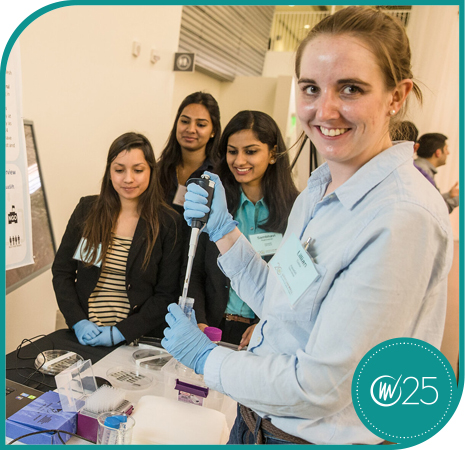 Environmental sustainability has long been a core tenet of our work. As threats to our planet posed by human activity have intensified, we have elevated the promotion of green design and technology throughout our organization. Our Sustainable Vision program, launched in 2006, provided grants to E-Teams and faculty working to bring low-cost and sustainable technologies to developing countries. In recent years, we've awarded grants to faculty working to integrate principles of sustainable design into their curricula. With support from The Lemelson Foundation, we developed the Inventing Green toolkit for innovators, and we developed the Tools for Design and Sustainability online course with sustainable design strategist Jeremy Faludi. We created and implemented the Green Launchpad Educators Workshop to train educators in sustainable design, allowing them to bring the field's evolving best practices to the classroom.
As part of our partnership with The Lemelson Foundation and its Engineering for One Planet initiative, we helped pioneer and develop the Engineering for One Planet Framework, a set of learning outcomes for engineering students, developed in collaboration with an extensive community of educators and other stakeholders, that is now being piloted at five US universities.
Looking ahead, VentureWell has refined its environmental focus to emphasize solutions to the existential threat of climate change. We will guide the inspiring work of faculty and innovators in renewable energy, green transportation, cleantech, energy efficiency, and the creation of sustainable materials.
Underscoring all of these efforts is the recognition among growing numbers of educators that engineering itself must evolve to help minimize humanity's negative impacts on the planet. Because engineers impact nearly everything human-made, their training is a key leverage point to bring systematic change to the problematic processes of industrial society and create a more sustainable future.
Community of Practice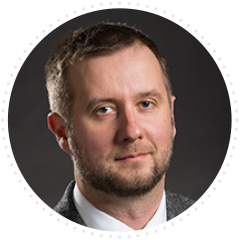 "The VentureWell Green Launchpad Educators Workshop helped me connect with other faculty grantees and to join a community of practice around sustainability in education. I left informed, inspired, and hopeful for continuing collaboration and relationships with my colleagues."
—Faculty grantee, Ilya Avdeev, Associate Professor of Mechanical Engineering, University of Wisconsin-Milwaukee
Inclusion in Innovation and Entrepreneurship
Broadening Participation of Underrepresented Changemakers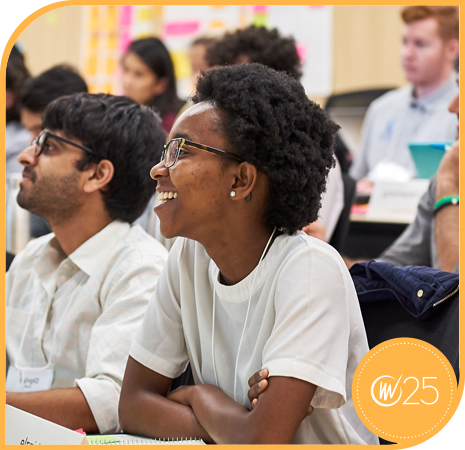 Our mission of identifying, engaging, and supporting talented innovators will never fully be realized if we do not address the systemic barriers that limit and exclude the participation of some groups of people. In the United States today, the majority of science and technology innovators and entrepreneurs identify as white men from economically privileged backgrounds. While these innovators have brought plentiful talent and ideas to the world, solving today's complex problems requires diverse perspectives and focused efforts to increase access and broaden the participation of traditionally underrepresented, underestimated, and underresourced groups, specifically those who identify as Black, Latinx, and Indigenous, women from all backgrounds, individuals who identify as coming from low-income backgrounds, and others who are marginalized due to racism, sexism, or classism.
With support from The Lemelson Foundation, in 2019 we commissioned a national study to identify promising practices and existing efforts to broaden participation in the higher education innovation and entrepreneurship ecosystem. Informed by this study, in July we released a report, Advancing Equity: Dynamic Strategies for Authentic Engagement in Innovation and Entrepreneurship, which presents a blueprint of strategies and action areas for university-based entrepreneurship centers and programs that strive to increase equity and inclusion in their programs. This report is a starting point for us to engage with our stakeholder community to create approaches to advance equity, and we look forward to working together to apply the strategies highlighted in the report, and to identify opportunities for increased partnership and learning.
Additionally, over the past two years, we have begun to operationalize our commitment to focus actively on equity in our work—with our staff, through our policies, and in our engagement with the broader S&T and I&E communities. For example, we implemented a new Qualification phase in our E-Team grant application process that offers students a lower-barrier path to apply; teams that are accepted at this phase receive customized feedback and early validation to help them in submitting a full grant application. We also are working with funding partner Qualcomm on strategies to highlight the gender gap within intellectual property (IP) development and ownership. Advancing equity remains a strategic priority for VentureWell, and we embrace the opportunity to expand our efforts in partnership with current and future collaborators.
Black Innovators Matter. Black Lives Matter.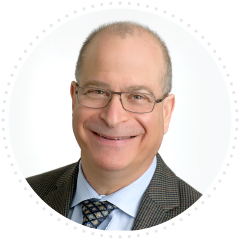 "Racial equity is core to the mission of VentureWell. We strive to increase access and remove barriers for emerging science and technology innovators and entrepreneurs to bring forth their ideas to address the world's greatest problems. We will not be successful if we do not actively examine and work to remove the barriers historically marginalized groups have faced in STEM and in innovation and entrepreneurship. Black, Latinx, and Indigenous students, researchers, faculty, entrepreneurs, and innovators are key to taking on the problems of our collective future."
A message from Phil Weilerstein, VentureWell CEO
Advancing Equity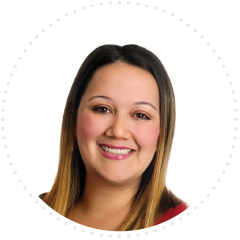 "Fostering brave spaces that welcome a diversity of perspectives, ideas, and lived experiences is essential in any field. In STEM I&E, it is vital. Our current systems create roadblocks that constrain innovation, blocking the progress of people from underrepresented groups while simultaneously clearing pathways for those from dominant groups. The work of advancing equity is more than just acknowledging this fact. It's about taking decisive action, leaning into nuance and complexity, listening, partnering, and learning. That's how meaningful change can start to take root."
—Shaheen Mamawala, VentureWell Senior Development Officer