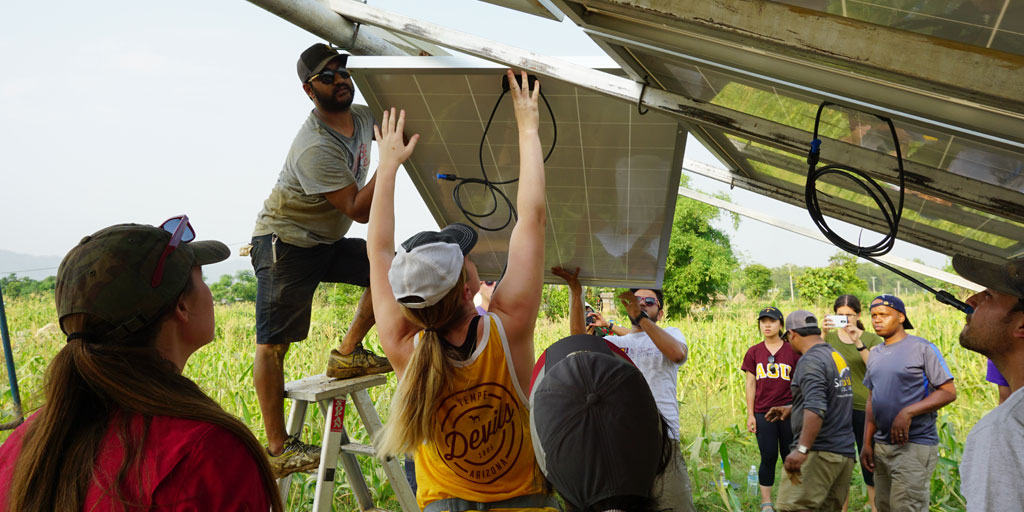 Arizona State University's innovative social entrepreneurship program, GlobalResolve, was first conceived by four faculty members meeting in a coffee shop in 2005. But what helped transform it from caffeine dream to institutional reality was a modest $5,000 faculty grant from VentureWell.
"We wanted to work in the developing world and help reduce the effects of poverty," explains Mark Henderson, then an ASU professor of engineering. He and his colleagues imagined a team-based, multidisciplinary program that would allow students to apply their skills in engineering, business, and global studies to take on public-health, water, and energy challenges in low-income countries.
A short time later Henderson found himself at a conference hosted by VentureWell—then known as the National Collegiate Inventors and Innovators Alliance (NCIIA)—in the Washington, D.C. area, and mentioned the idea to one of our senior program officers, who suggested he apply for "a small grant to get our relationship started," Henderson recalls. "VentureWell was right there to help us. And it was a breath of fresh air to find an organization that shared our vision."
The Program Finds Success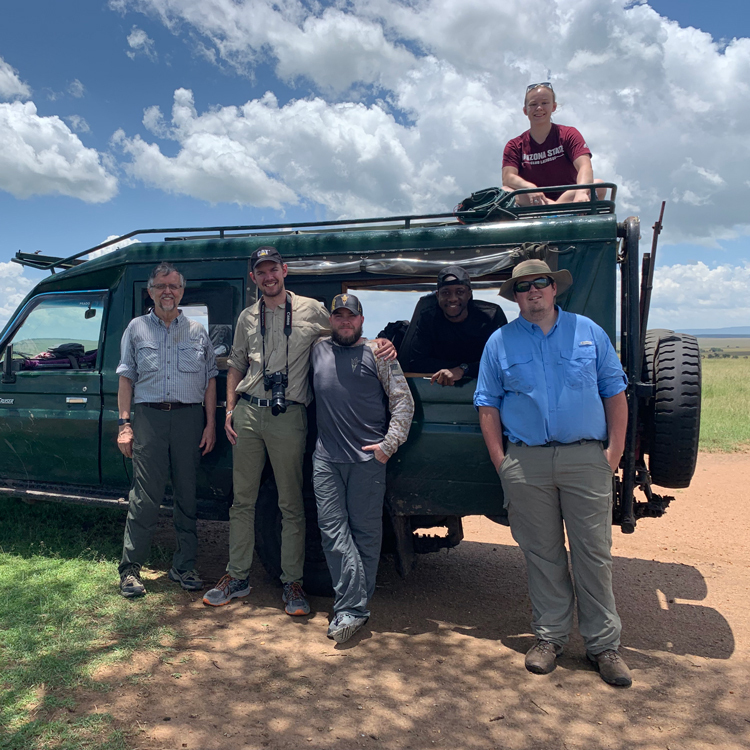 That first faculty grant would prove pivotal to the launch of GlobalResolve, a popular program centered around an undergraduate course of the same name, now offered exclusively through the university's Barrett Honors College. Over the next 13 years, the program would spawn more than 150 projects by some 700 students; lead to productive partnerships with other universities, rural villages, financial institutions, and non-governmental organizations; and bring in more than $700,000 in grants from both local sources and national foundations, including the National Science Foundation and the Bill & Melinda Gates Foundation.
As a result of its success, GlobalResolve has been able to support more than 40 student trips to communities in the Global South, where teams have developed and implemented what the program describes as "no-tech, low-tech, and high-tech solutions that address pressing needs." Currently, 50 students are working on projects in St. Lucia, Trinidad and Tobago, Kenya, Mexico, and Peru.
How Modest Grants Can Have Large Impacts
The catalyzing impact of VentureWell's early support reflects a pattern documented in a recent retrospective evaluation of the VentureWell faculty grant program. That study showed that modest but timely grants to educational institutions can have long-lasting and cumulative benefits, not only for students and professors, but also for a university's innovation and entrepreneurship ecosystem as a whole. To cite just one example: over 80 percent of the courses launched with VentureWell faculty grants between 2006 and 2016 are still being offered.
That, says VentureWell senior program officer, Cindy Gilbert, is "one of the most exciting results. We couldn't be more pleased to know that we have contributed to sustained transformation at universities."
In the case of GlobalResolve, the initial grant "gave us that vote of confidence and credibility to go for other grants," explains Henderson, who is now retired from teaching but continues to serve as the GlobalResolve board president and a project mentor. "We built on that. We received National Science Foundation grants. We received one from a local Arizona State University group. We were able to get $200,000 from the Gates Foundation. That wouldn't have happened unless we had funding from other organizations, like VentureWell." Indeed, results from the retrospective study underscore the catalytic impact of the faculty grants program: almost half of survey respondents reported that the faculty grant helped their institution earn additional credibility and funding. Respondents reported having received over $14 million in total for innovation and entrepreneurship programs.
For GlobalResolve, the snowballing success also helped engage faculty in the program, some 40 of whom have been involved over the years (eight now serve as project mentors). In the early days, when schedules were tight and classroom space was lacking, many even agreed to teach classes at night for no pay. "The faculty, once they grab ahold of this and they're involved in it, they don't want to leave," Henderson says. "They want to stick around and help make an impact."
A Changed University Ecosystem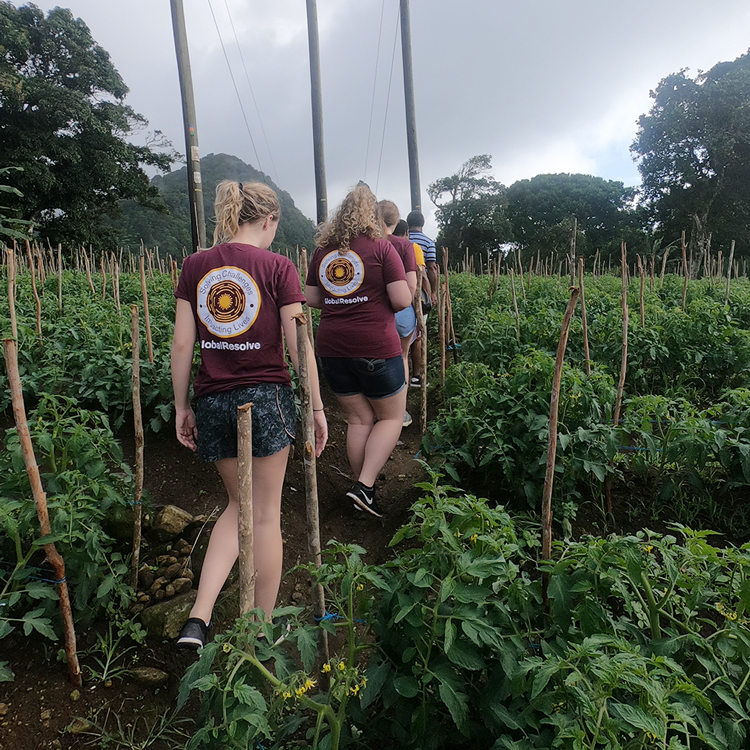 But it may be the students who are most captivated by the program, he notes. "I see, almost universally, 100 percent of the students are changed by this experience. They travel to a place they've never been to before, out of their comfort zone, that they've only read about, and they find out that the world is not as dangerous and scary as you might think it is."
Henderson has served as an advisor and principal investigator for several student teams that participated in VentureWell early-stage innovator programs. One of Henderson's GlobalResolve students ended up starting his own nonprofit in Haiti working with biochar, a type of charcoal used to enrich soil. Others have joined the Peace Corps after completing the course.
More broadly, Henderson notes, GlobalResolve has helped elevate the visibility of project-based learning throughout the university, which has fostered a stronger culture of hands-on innovation. The engineering program at ASU's Polytechnic School, launched in 2005 with Henderson as a founding faculty member, now has a project-based curriculum, Henderson notes. Students are required to take a project-based course every semester, and by the time they graduate, they have worked on at least seven projects. "I had one student who interviewed with GM, and the recruiter said, 'Well, tell me about your project—singular. And, as the student pushed his resume forward, he asked, 'Which one?' His application went from the bottom to the top of the stack. And he got the job."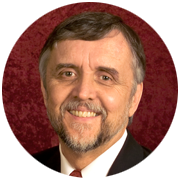 The trajectory of Henderson's own career has also been shaped by the program. "It got me involved in many different colleges of the university," he notes. "It helped me connect with multiple engineering departments, the business school, school of sustainability, education and others."
Those efforts, in turn, brought recognition from the university. Results from the retrospective study point to the value of the grants in increasing the credibility of faculties' work and supporting their career development. Henderson was made a Distinguished Sustainability Scientist at the school's Global Institute of Sustainability, and in 2016 was named a President's Professor, the university's medal of honor.
An idea dreamed up in a coffee shop, supported at a key stage by a modest faculty grant, continues to have dramatic impact on students, a university, and the educator who helped bring it to life. The story of Mark Henderson and ASU is a compelling example, underscored in the retrospective study findings, that offers encouragement for other faculty with bold ideas: even a small grant can be the seed of dramatic individual and systemic change.
Learn more about the retrospective assessment of the VentureWell faculty grants program.