Welcome to VentureWell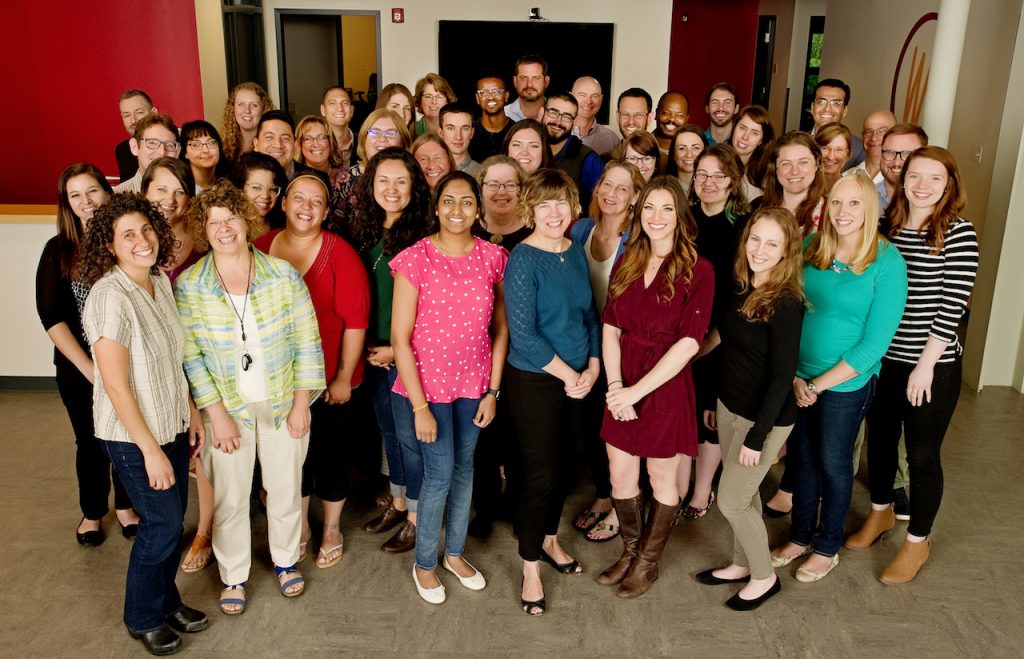 At VentureWell, we envision a world in which science and technology innovators have the support, training, and access to networks and resources they need to solve the world's most difficult problems. We foster collaboration among the best minds from research labs, classrooms, and beyond to advance innovation and entrepreneurship education and to provide unique opportunities for STEM students and researchers to fully realize their potential to improve the world.
We are a thriving organization with an annual budget of $15 million dollars. Founded with support from The Lemelson Foundation, we also receive substantial funding from the National Science Foundation, the United States Department of State, the United States Agency for International Development, the Bill & Melinda Gates Foundation, and many others. Our success illustrates the result of more than two decades of forward-thinking programming to build a vibrant innovation and entrepreneurship community in support of innovators globally.
Our headquarters are located in idyllic Western Massachusetts, right in the heart of the Five-College Consortium. We offer competitive pay and generous benefits including insurance, paid time off, and retirement.
Career Opportunities
Director of Faculty Initiatives: Leads and continues the development of initiatives that support faculty in creating programs that cultivate and support technology entrepreneurship and promote institutional change. Read more. 
Grants Administrator (Part-Time): Support the in-take, review, processing, and administration of all grants and and competition applications from students and faculty. Flexible hours – approximately 20 hours per week. Read more.
Program Officer, Venture Development: Leverage your knowledge of the startup development and venture capital investment process for our early-stage innovator programs. Read more.
Senior Evaluation Analyst: Opportunity for an experienced evaluator to lead the full life cycle of evaluation activities that will influence change through innovation. Read more.
Senior Evaluation Analyst: Opportunity for an experienced evaluator to apply both qualitative and quantitative evaluation skills as well as operational and management skills to drive forward the Evaluation department's day-to-day work. Read more.
Consulting Opportunities
Trainers: We are seeking experienced trainers for VentureWell early-stage innovator support programs, both domestic and international. Read more.
Part-Time Opportunities
WebEx/Webinar Facilitator: Host live, online webinars for the VentureWell I-Corps program. Read more.
Apply
Send cover letter and resume with position title in the subject line to jobs@venturewell.org.