Welcome to VentureWell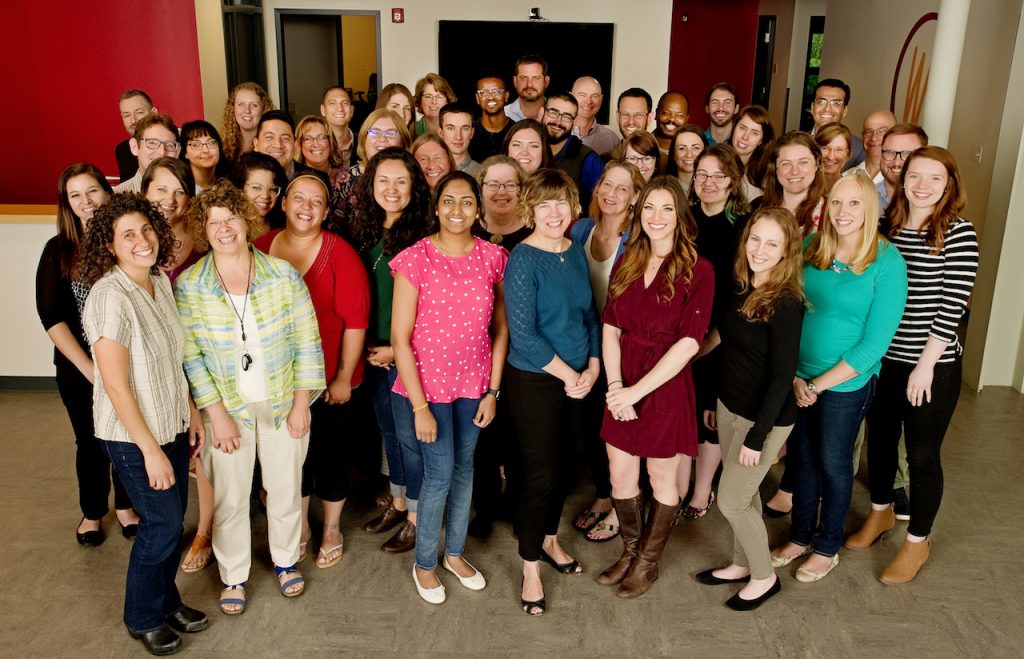 At VentureWell, we envision a world in which science and technology innovators have the support, training, and access to networks and resources they need to solve the world's most difficult problems. We foster collaboration among the best minds from research labs, classrooms, and beyond to advance innovation and entrepreneurship education and to provide unique opportunities for STEM students and researchers to fully realize their potential to improve the world.
We are a thriving organization with an annual budget of $15 million dollars. Founded with support from The Lemelson Foundation, we also receive substantial funding from the National Science Foundation, the United States Department of State, the United States Agency for International Development, the Bill & Melinda Gates Foundation, and many others. Our success illustrates the result of more than two decades of forward-thinking programming to build a vibrant innovation and entrepreneurship community in support of innovators globally.
Our headquarters are located in idyllic Western Massachusetts, right in the heart of the Five-College Consortium. We offer competitive pay and generous benefits including insurance, paid time off, and retirement.
Career Opportunities
Accounting Assistant: Supports our growing Accounting and Finance team with a variety of administrative tasks. Read more.
Data Integrity Specialist: Join our growing Information Systems Team and be a part of strengthening and expanding our data pipeline and resulting data products. Read more.
Information Systems Associate: This position is a liaison between our Information Systems and Programs teams, focused on increasing user adoption, improving processes, and managing program-related data. Read more.
Marketing Communications Associate: Works closely with the Programs team to create promotion plans, newsletters, and other marketing materials, in addition to coordinating exhibits, writing copy, etc. Read more.
Program Administrator (Federal Team): Work with program staff and others to provide administrative support for several programs. Read more.
Program Administrator (Global Team): Work with program staff and others to provide administrative support for our Global programs. Read more.
Survey Associate: Measuring impact and strengthening and improving our programs is an important part of our work.  In this role, you will work closely with our evaluators to implement and conduct surveys and other online questionnaires. Read more.
Part-Time Opportunities

 
WebEx/Webinar Facilitator: Host live, online webinars for the VentureWell I-Corps program. Read more.
Consulting Opportunities
Trainers: We are seeking experienced trainers for VentureWell early-stage innovator support programs, both domestic and international. Read more.
Apply
To apply for any of the positions listed above please send your cover letter and resume, with the position title in the subject line, to jobs@venturewell.org.