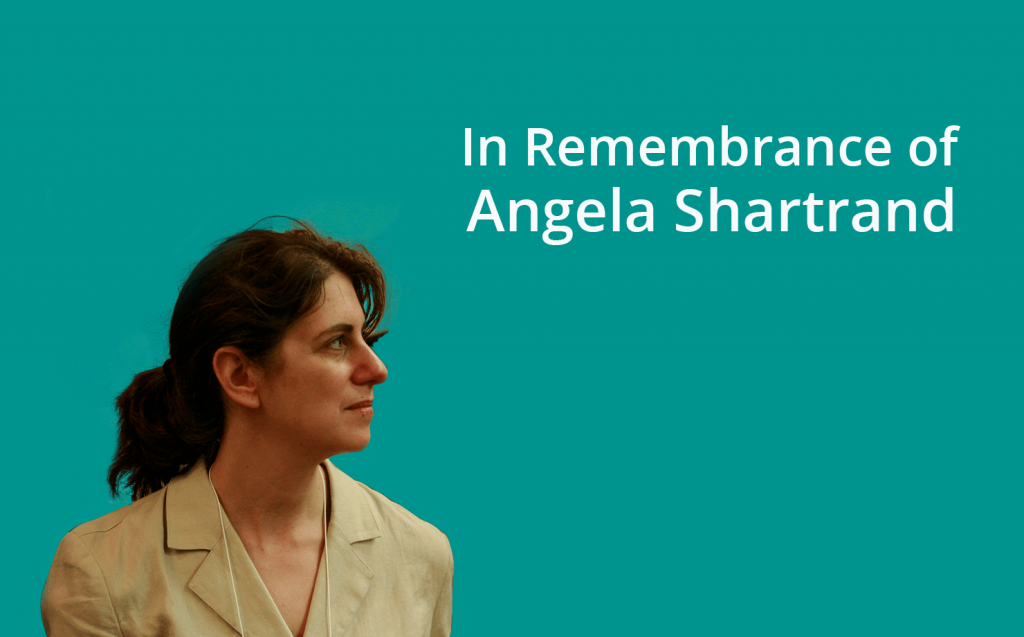 VentureWell lost a cherished colleague and friend this past week. Angela Shartrand passed away after a long battle with cancer. Everyone who knew Angela remembers her as a warm and loving friend, a supportive colleague, and a clear-eyed social scientist. She had an enormous and formative impact on VentureWell and our community that was realized in a uniquely personal way.
Angela worked at VentureWell for 10 years. Her collaborative, connected, and informed approach to everything that she did has become part of our organizational culture. She had a highly effective way of guiding and influencing the people around her by engaging them to join in seeking answers to questions that were compelling.  Angela lived a thoughtful and purposeful life. She always began with defining purpose and meaning before taking action. This made her well-suited to her work at VentureWell, where she focused on evaluating and understanding the processes through which innovators acquire skills, take action, and have impact on the world.
When she created our Research and Evaluation group in 2009, her vision was to enable a better understanding of the human dimension of work that, until then, was measured only by technical and economic impacts. She purposefully engaged a community of researchers to grapple with this challenge. This work was instrumental in establishing lines of inquiry that have been abundantly cited. For a list of Angela's publications, visit her Google Scholar page and her ResearchGate page.
After being diagnosed with cancer, Angela took a leave from her work with VentureWell and applied the same rigorous and collaborative approach to improve and deepen patient engagement in the development and testing of therapies. Until her untimely death, she was actively working to make change in the world.
We will miss Angela. We are grateful for the broad array of networks and relationships that she developed. They have become instrumental in how we think about and perform our work – and her impact will not be forgotten.
Donations in Angela's memory can be made to MET UP, PO Box 4251, San Leandro, CA 94579.