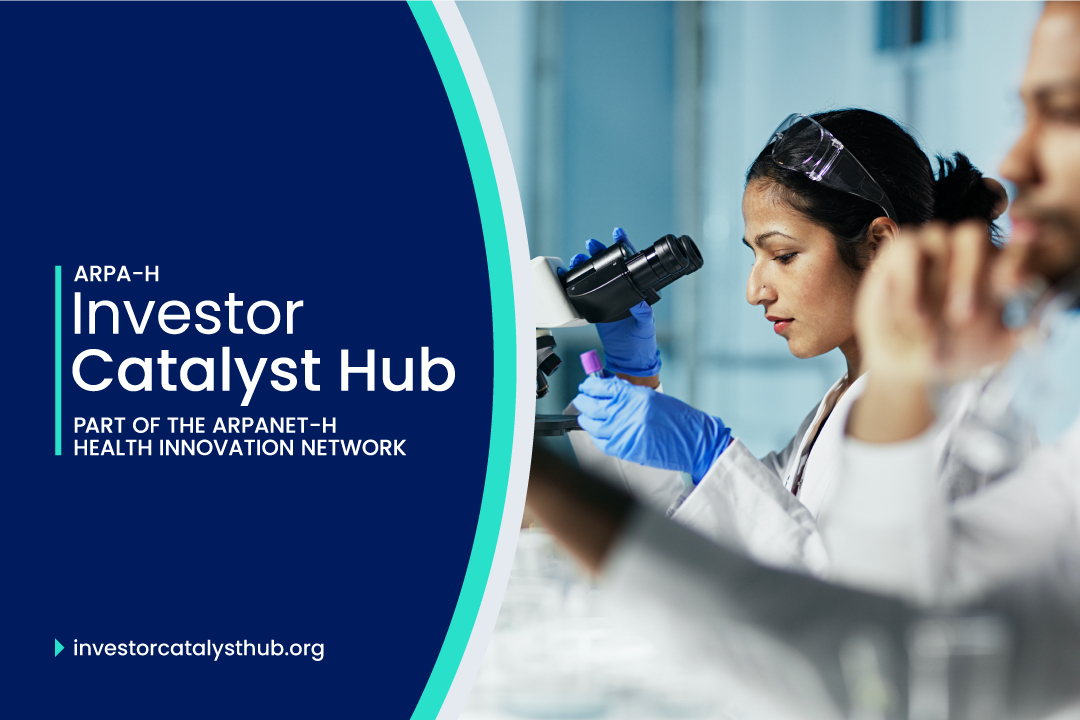 The Advanced Research Projects Agency for Health (ARPA-H) today announced the selection of VentureWell as the Consortium Management Firm for the Investor Catalyst Hub, one of three nationwide regional hubs that comprise ARPANET-H, a groundbreaking health innovation network. The Investor Catalyst Hub will be based in Cambridge, MA, a renowned center of biomedical research, innovation, investment, and translation, and home to the nation's leading higher education and research institutions, investors, accelerators, and incubators. Together with the Texas-based Customer Experience hub and the ARPA-H-managed Stakeholder and Operations hub, the Investor Catalyst Hub will focus on ARPA-H's mission of activating and accelerating revolutionary advancements in science and medicine to improve health outcomes for all Americans.
"Locating the Investor Catalyst Hub in Massachusetts sends a powerful market signal that ARPA-H is committed to healthcare innovation aimed at reducing healthcare costs, increasing access, and improving patient care due to the state's leading role in addressing health equity and access," said Mark Marino, Vice President of Growth Strategy and Development at VentureWell.
In its role as the Consortium Management Firm for the Investor Catalyst Hub, VentureWell will support ARPA-H in navigating the complexities of the business, transition, and regulatory landscape and provide resources to help performers bring their ideas to market. ARPA-H will be able to tap into an extensive support network to ensure performers overcome business challenges, grow their operations through follow-on funding, and bring their products to market.
VentureWell has over 25 years of experience in supporting the full cycle of health commercialization activities, helping to bring innovative solutions out of the lab and into the market through funding, training, mentorship, and network support, with a focus on health equity and inclusive innovation.
"VentureWell has spent nearly three decades delivering on our mission—to solve the world's biggest challenges and to create lasting impact through science and technology innovation and entrepreneurship, and we see valuable opportunity in continuing to scale this work through this ARPA-H effort," said Phil Weilerstein, President and CEO of VentureWell. "We bring the full set of organizational capabilities and experiences to accomplish ARPA-H's goals and are honored to be given the opportunity to play a role in bringing life-changing medical and science breakthroughs out of the lab and into the hands of the people across the nation who need them."
VentureWell will design and manage the build-out of the hub and its spoke network, recruiting and engaging a nationwide network of diverse organizations representing financing and innovation, academic and clinical priorities, and care-setting transitions. The opportunity to apply to become a spoke is open to all institutions with strengths that align with the ARPA-H focus areas: Health Science Futures, Proactive Health, Scalable Solutions, and Resilient Systems. Interested organizations can visit investorcatalysthub.org/spoke-network to learn more or submit a membership application. Spokes will be selected on a rolling basis.
---
Media Contact
Angela Russo
Director, Marketing & Communications
VentureWell
hello@venturewell.org