We're excited to announce our Spring 2022 Course & Program grantees and their groundbreaking projects! We awarded over $307,000 to faculty and staff from 13 institutions to support the creation or improvement of courses and programs that engage students in STEM innovation and entrepreneurship (I&E). After undergoing a competitive national review process, winning proposals were chosen based on the potential for their course or program to sustain opportunities for student teams in developing and pursuing scalable solutions to real-world needs through I&E.
Our newest grantees are committed to inclusive support of students who are creating solutions to the world's most pressing social and environmental challenges. At the University of Puerto Rico-Río Piedras, Dr. Javier Rodríguez is addressing climate change through his program, which enables students to develop innovations to support residents of the Caribbean and beyond.
Dr. Steven Jiang, from North Carolina A&T State University, is focused on addressing food insecurity. His course introduces students to sustainable design concepts in order for them to develop innovative solutions to this widespread issue in the US, which disproportionately affects minority populations.
"We carefully selected this cohort of Course & Program grantees specifically for their commitment to incorporating key sustainable design concepts in their programs and courses, as well as their focus on enabling the next generation of innovators to keep sustainability principles front-of-mind as they develop and advance their inventions. By centering their curriculum on sustainable design, the student impact—and opportunity—in science and technology entrepreneurship is limitless. We look forward to seeing their innovations," said Jeff Plumblee, VentureWell Senior Program Officer.
Meet our grantees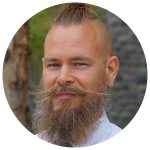 Student-Lead Early Academic Career Undergraduate Research in Sustainable Materials and Processes
Dr. David Gray, Virginia Polytechnic Institute and State University
A new undergraduate program to expand and institutionalize an existing offering in the Engineering Education Department of Virginia Tech, while also developing a new student-led organization. There, students will learn more about the initial proof-of-concept process on the route to commercializing their innovations in sustainable materials and processes.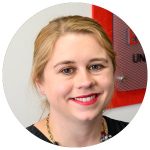 Graduate Sustainability Education in a Community-Based Learning Context
Professor Andrea Hicks, University of Wisconsin-Madison
A new interdisciplinary sustainability certificate for graduate students from all majors, culminating in a community-based learning capstone experience. Students will have the opportunity to develop a new sustainability technology innovation, applying the concepts of biomimicry and industrial ecology.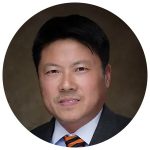 Innovative Sustainability Solutions to Hunger Relief: Revitalizing the Engineering Entrepreneurship
Dr. Steven Jiang, North Carolina A&T State University
A new course that will revitalize an Engineering Entrepreneurship class through the introduction of sustainable design concepts and experiential learning techniques. Students will develop innovative inventions and technologies to tackle food insecurity in the US, which disproportionately affects minority populations.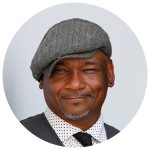 Sustainable Manufacturing for Inventors and Entrepreneurs
Roosevelt Brown, ArtCenter College of Design
A new course that fills a curricular gap in teaching students important fundamentals about manufacturing. Student inventors will learn how to understand the rapidly evolving world of manufacturing systems and processes—including 3D printing, assembly, machining, and injection molding, and how they relate to sustainability.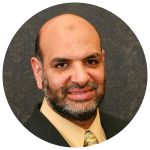 Sustainable Polymers and Composites as Alternative for Petroleum-Based Counterparts: Formulation, Processing, and Applications
Dr. Samy Madbouly, Pennsylvania State University-Penn State Erie-Behrend College
A new course that focuses on teaching undergraduate students the fundamentals of formulation, processing, and applications of sustainable polymers as alternatives to petroleum-based counterparts. Students will have opportunities to work on cutting-edge technology to reduce plastics waste and collaborate with partners from Penn State Behrend and polymer companies.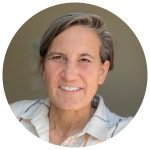 Just Energy Hub: A Learning Lab for Thriving Together
Dr. Linda Vanasupa, Franklin W. Olin College of Engineering
A new course to establish a learning laboratory at Olin College, which will offer a vibrant community of engineering majors to collaborate and share ideas. Students will have the opportunity to foster energy innovations on campus by working directly with a wind turbine.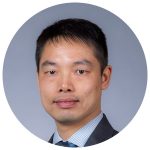 REFORM Course—Where Sustainability Meets Art, Science, and Entrepreneurship
Professor Shan Jiang, Iowa State University
A new course supported by Principal Investigators from three colleges—Engineering, Liberal Arts and Sciences, and Business—that will promote technical understanding of sustainability and provide business training. Students from three different disciplines will partner to design their own 3D-printed products using recycled plastics and develop business plans to explore market potential.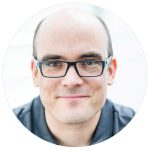 Integrating Engineering Design and Entrepreneurship in a Circular Economy
Professor Tobias Hanrath, Cornell University
A new program that will create a specialized curriculum focused on engineering design and entrepreneurship in a circular economy. Student teams will have the opportunity to address critical challenges related to recycling, reuse, and re-manufacturing of chemical products.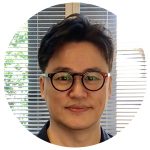 Design for Sustainable Consumption in People's Daily Living: Exploration and Entrepreneurship
Professor Min Kang, University of Houston
A new course that investigates solutions to the high amount of waste produced by the food, beauty, and fashion industries—from widespread destruction to excessive packaging to greenwashed marketing to food waste. Students will be equipped with sustainable design knowledge, tools, and business evaluation metrics as well as have the opportunity to design products and services as solutions to unsustainable consumption issues.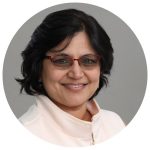 Design for Sustainable and Green Innovations
Dr. Harini Mittal, CUNY Bronx Community College
A new interdisciplinary course that teaches students how to use sustainable design tools to create planet-friendly products and services that solve pressing socioeconomic and environmental issues in low-income communities. Students will develop user-centric sustainable new products and services using ideation, prototyping, experimenting, testing, and validating techniques.
A Project-Based Approach Towards Workforce Development for a Circular Revolution in Materials Research and Manufacturing
Dr. Radhika Barua, Virginia Commonwealth University
A new course that explores supply chain complexities and energy-intensive manufacturing processes, ensuring materials are available in the required quantities and at their highest value. Students will learn how to initiate cross-disciplinary projects sustainably, while developing entrepreneurial leadership skills.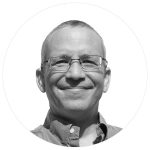 Design and Innovation for Resilient Dwellings and Cities
Dr. Javier Rodríguez, University of Puerto Rico-Río Piedras
A new design and innovation program for the bachelor's degree in environmental design and other baccalaureate-level programs related to architecture. Students will develop innovations to address the effects of climate change, especially those faced by the residents of the Caribbean region and beyond.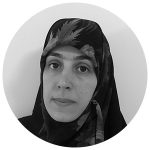 (Re)inventing Customer Experience Through Product Design
Farzaneh Eftekhari, University of Texas at Arlington
A new course that teaches the fundamentals of the product development process, covering topics such as human-centered design, consumer behavior, branding strategy, and packaging design. Students will learn the important factors of sustainable and inclusive design, and virtualized customer experience.
About Our Course & Program Grants Program
The VentureWell Course & Program Grants Program offers university faculty and staff up to $30k in funding to pioneer new ways of challenging students to develop inventive, STEM-based ideas and gain the entrepreneurial skills they need to bring them to market. In addition to funding, grantees receive training, coaching, and peer networking opportunities to support their work.
VentureWell is proud to support initiatives that promote cross-disciplinary collaboration between faculty and advisors, and consciously include groups traditionally underrepresented in invention, innovation, and entrepreneurship, including women and minorities. To date, we've awarded more than $12 million to faculty and staff at more than 1,000 US-based colleges and universities, with approximately 80% continuing their course or program beyond the grant period and institutionalizing this experiential learning opportunity.
---
Interested in applying for the next program cohort? Sign up to have more information sent right to your inbox. Applications for the next cycle will open on August 22.