interactive poster session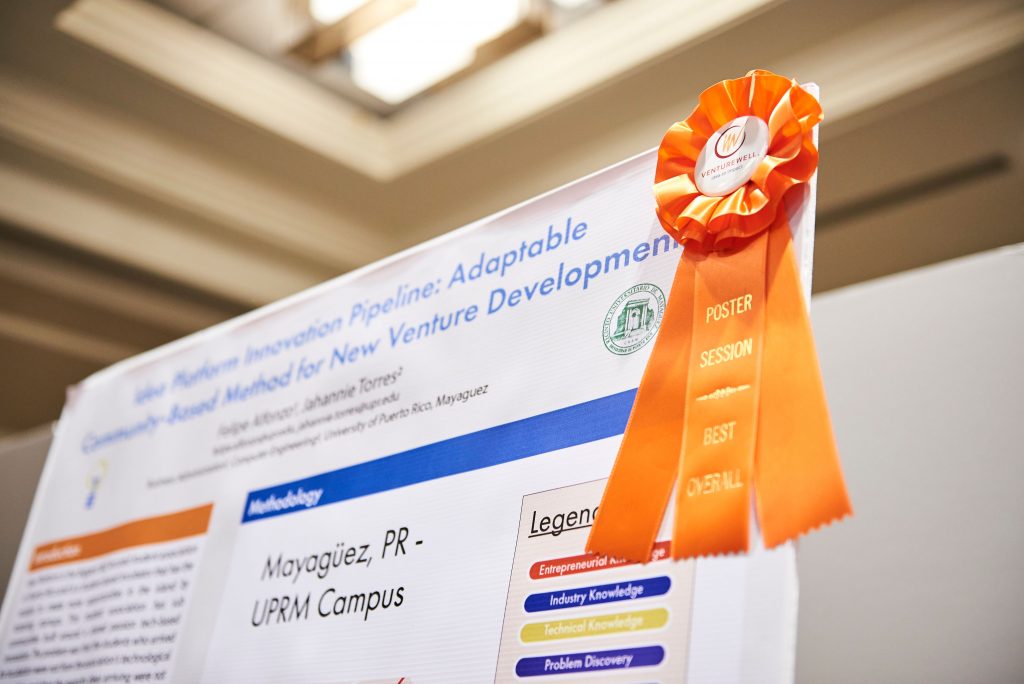 The 2021 Poster Session featured the work of over 20 presenters on topics like systems thinking and innovation, ethics, artificial intelligence, sustainable digital fabrication, and cross-disciplinary teamwork. Attendees were able to engage with multiple presenters through rounds of small-group discussions to learn more about each project.

2021 Poster Session—Audience Choice Winners
1st Place
"Phew! Challenge After Challenge: What We Have Learned From 5 years of the New Venture Design Experience"
Jose Lugo, Maria Luz Zapata Ramos
University of Puerto Rico-Mayaguez
2nd Place
"Intentionally Innovative: The Jane Addams Entrepreneurship Program at Cuyahoga Community College"
Andrew Bajda, VL Briley
Cuyahoga Community College District
3rd Place
"Ethics and Innovation: Intertwined in First-Year Design"
Christian Ferney, Ann Saterbak
Duke University
Did you attend or register for OPEN 2021? Video recordings will be available soon!