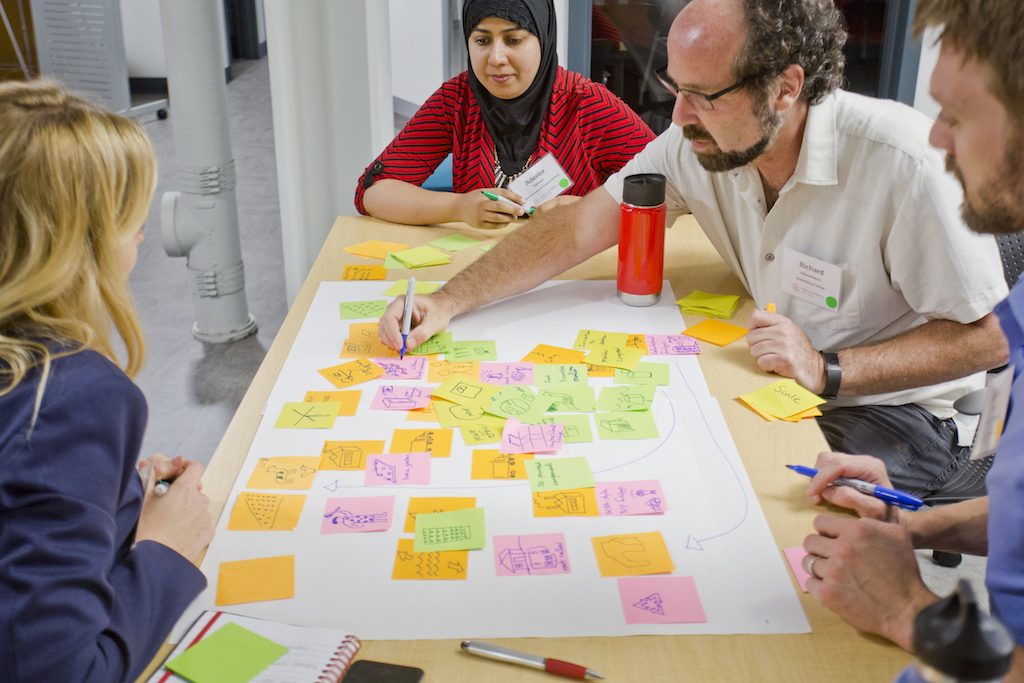 We recently debuted a training and planning workshop for our 2018 Faculty Grant awardees working to create or improve courses and programs that engage students in sustainable innovation and STEM-based entrepreneurship. The goal of the workshop was to help faculty develop plans to achieve programmatic goals, articulate milestones beyond the grant period, and create a network of peers working on similar projects.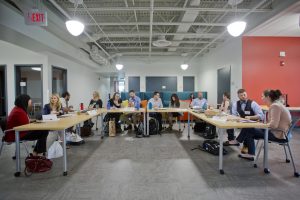 We engaged two experts in sustainable curriculum and design, Jeremy Faludi, Assistant Professor of Engineering at Thayer School of Engineering at Dartmouth College, and Cindy Gilbert, Founding Director, Sustainable Design Program at Minneapolis College of Art and Design, to develop and lead the workshop at our office in Hadley, MA. With grant support from us, Faludi created Tools for Design and Sustainability, an online guide to help designers, inventors, and startup founders understand and apply sustainable design methods. Gilbert co-authored our guide, Inventing Green: A Toolkit for Sustainable Design, which helps early-stage inventors understand how the lifecycle of their products will affect the environment. 
"It was an honor to support faculty who are committed to incorporating sustainability principles into their courses and programs," said Gilbert. "The participants worked together in hands-on sessions to generate creative ideas and solutions to overcoming obstacles, measuring success, sharing resources, and fostering a support network. After two days of thoughtful collaboration, they left with concrete and actionable next steps, including sustainability-infused curricula."
According to  Jacen Greene, Director, Impact Entrepreneurs at Portland State University, the community learning approach to the workshop was valuable. "The workshop was a great mix of learning and networking that not only drew on the expertise of the facilitators, but also leveraged the knowledge and experience of everyone in the room. I left with student exercises and supporting resources that I can use to improve the sustainability elements of any related course."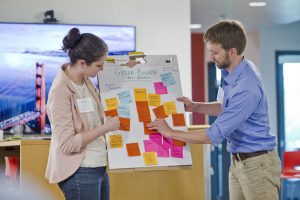 Jennifer McCaney, Assistant Professor, UCLA David Geffen School of Medicine, Department of Molecular & Medical Pharmacology, said the workshop provided her with the tools and guidance to address the challenge of unsustainable design practices in healthcare. "While safety and efficacy are paramount in the development of medical products, the emerging trend of disposable tools and hospital waste cannot become the status quo. I'm committed to provide the next generation of life science engineers with sustainable practices to incorporate into their inventions. I'm grateful to the workshop facilitators for interweaving design thinking with robust frameworks for life cycle analysis, materials selection, and environmental and societal impact that I can introduce into my coursework."
By providing both the tools and resources necessary to incorporate sustainability into innovation and entrepreneurship programs, faculty will be equipped to pioneer new ways that challenge students to invent green while gaining the entrepreneurial skills they need to bring their innovations to market.
Learn more about VentureWell Faculty Grants here.