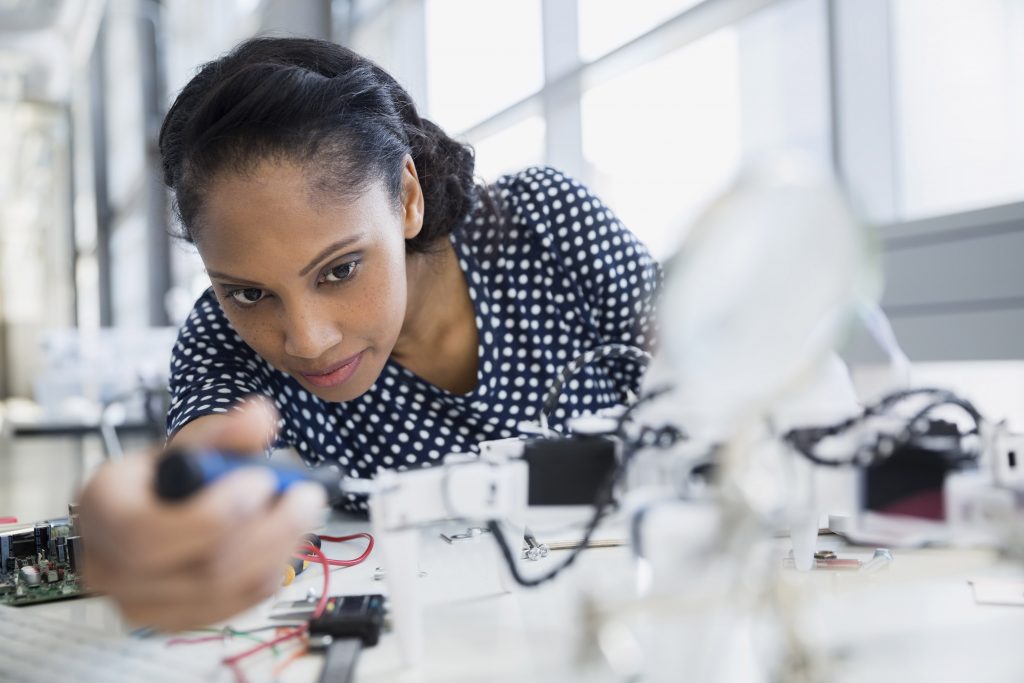 We awarded 16 student teams over $170k in our winter 2017 cycle of the E-Team Student Grant Program. This winter's awardees have products ranging from an overnight therapy device to help excess sweating to a wound care technology to prevent infections and accelerate healing to a portable oxygen device the size of a soda can.
The three-stage program is a competitive national course that provides grant funding, experiential workshops, and coaching and training, and investment opportunities to help teams realize their projects' full commercial potential.
This round of E-Teams are in the beginning and middle stages of the program. 10 teams are beginning Stage 1 and will receive $5,000 to help develop their product and to attend a three-day workshop in Cambridge, Massachusetts in January. Six teams are advancing from Stage 1 to Stage 2 and will receive $20,000 to help further develop their product, as well as attend a workshop in Cambridge in January.
about e-team student grant program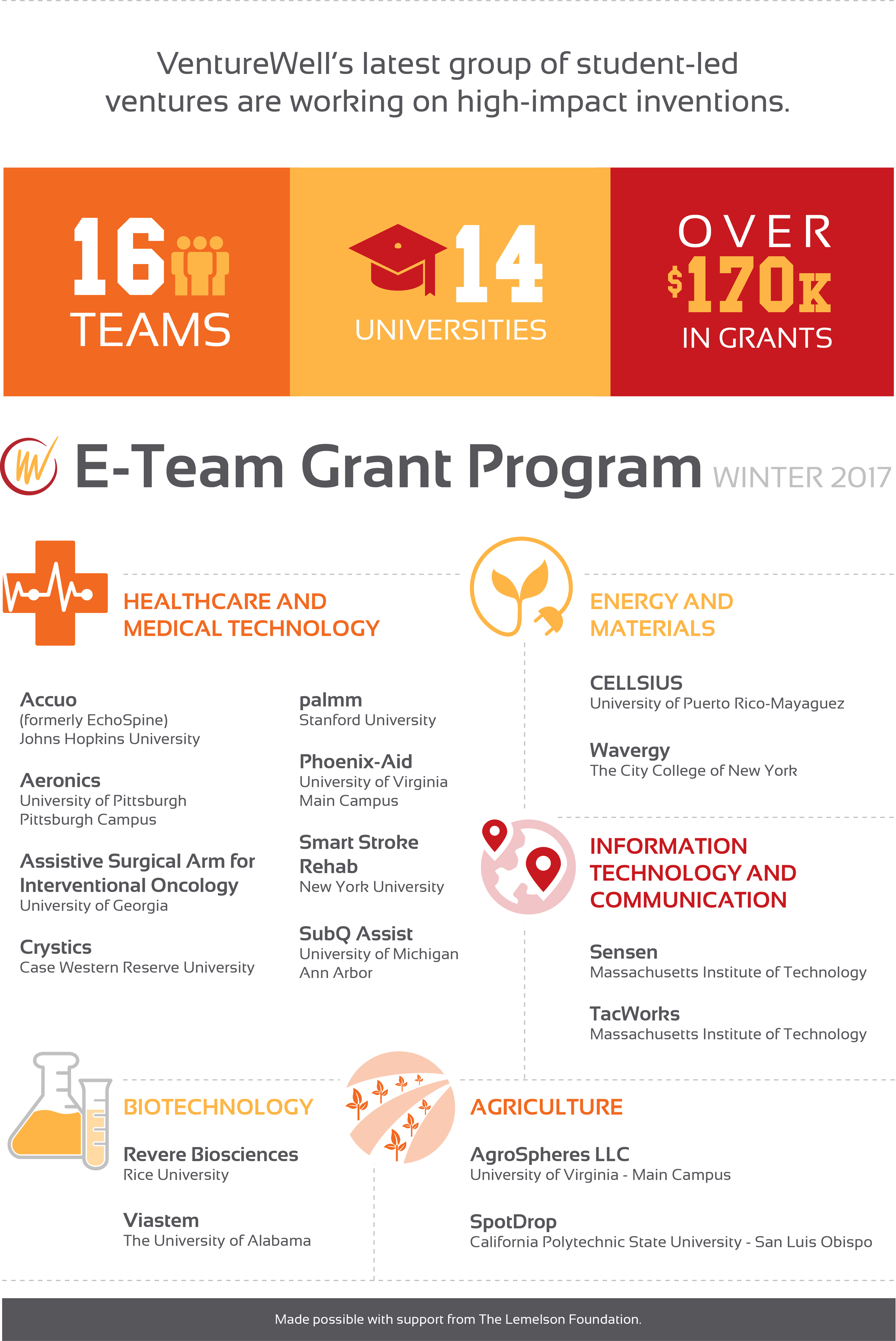 The E-Team Student Grant Program targets students with an idea or invention that could potentially solve a real world, social need. Over the past 20 years, more than 665 grants have been given through VentureWell in order to help teams move ideas out of the lab and into the market. Learn more about our E-Team Program here.
View this winter's Stage 1 and Stage 2 E-Teams!