We awarded $200k to 22 student teams in our Winter 2019 cohort of the E-Team Grant Program.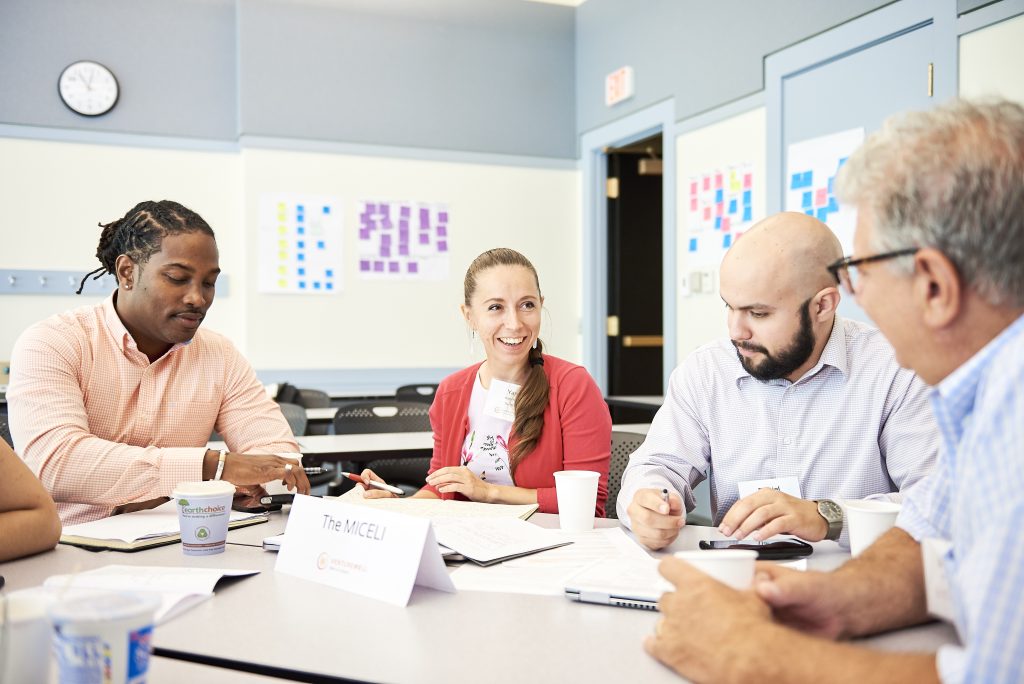 Each E-Team can receive grants of up to $25,000 in addition to training through our early-stage innovator training program. The training provides peer networking, expert coaching, national recognition, and hands-on workshops to move their innovations forward.
The Winter 2019 cohort includes sixteen Stage 1 E-Teams that have been awarded a total of $80K, and six Stage 2 E-Teams that have been awarded a total of $120K. Stage 1 and Stage 2 E-Teams will attend three-day workshops in Boston, where Stage 1 will focus on discovering the best market for their inventions, and Stage 2 will work to develop and validate their business models.
The 22 new grantees include:
Stage 1: Brise-Solette // Virginia Commonwealth University – Brise-Solette is developing a device for use in Neonatal Intensive Care Units (NICU) that uses film to adjust light transmittance in isolettes, thereby improving the overall health and development of premature infants.
Stage 1: Twist Talk // Cooper Union for the Advancement of Science and Art –  Twist Talk is creating a wearable assistive communication aid for nonverbal children on the autism spectrum that notifies parents and caregivers of the child's needs.
Stage 2: PneumoNIX Medical // John Hopkins University – CT-guided biopsies can collapse a patient's lung, a complication that requires hospitalization. PneumoNIX Medical is developing a device that reduces the likelihood of collapsed lung complications during CT-guided lung biopsies.
Stage 2: NUMiX Materials // Northwestern University – Current industrial water treatment options do not efficiently remove heavy metals from aqueous streams. NUMiX Materials is creating a product that efficiently reduces the concentration of dissolved heavy metals from water systems across a wide range of pH levels.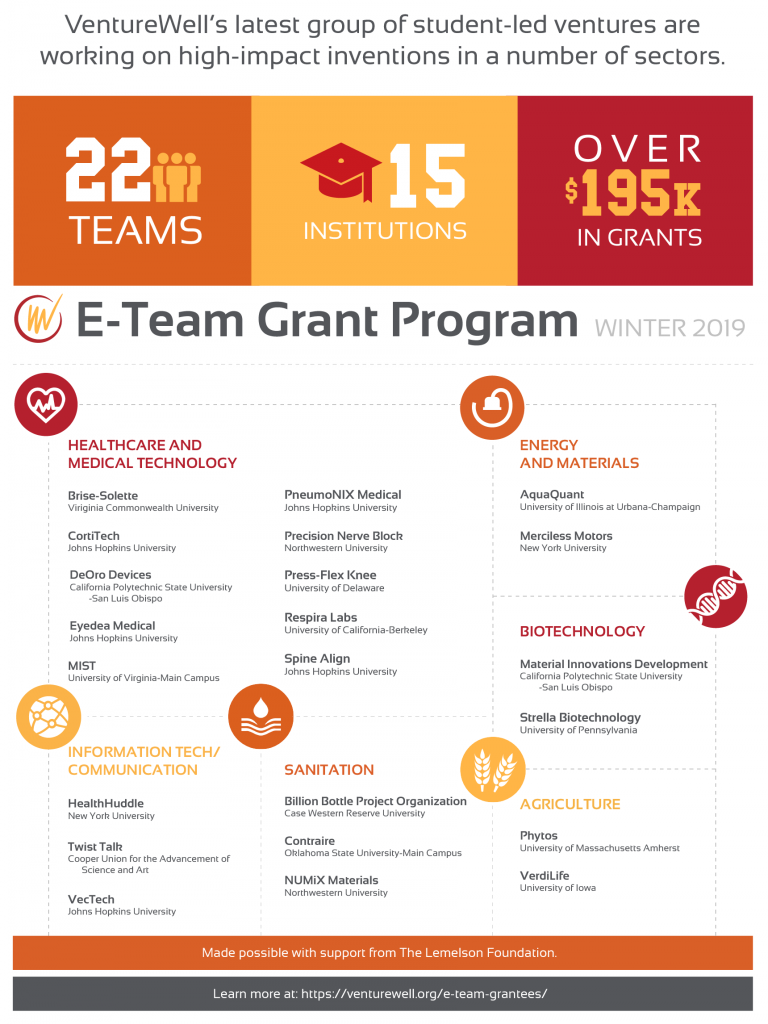 The E-Team Grant Program targets students with an idea or invention that could potentially solve a real world, social need. Over the past 20 years, more than 700 grants have been given through VentureWell in order to help teams move ideas out of the lab and into the market. Learn more about our E-Team Grant Program here.
View the recently funded Stage 1 and Stage 2 E-Teams!