Burnflex from the University of Puerto Rico-Mayaguez won the VentureWell 2019 OPEN Minds Showcase, an annual exhibition of multidisciplinary groups of students working to bring science- and technology-based inventions to market. The event provided an opportunity for VentureWell-supported student inventor-entrepreneurs to demonstrate their ground-breaking innovations and practice their pitches to faculty, funders, industry experts, and VentureWell staff. Burnflex was awarded the top prize of $3,000.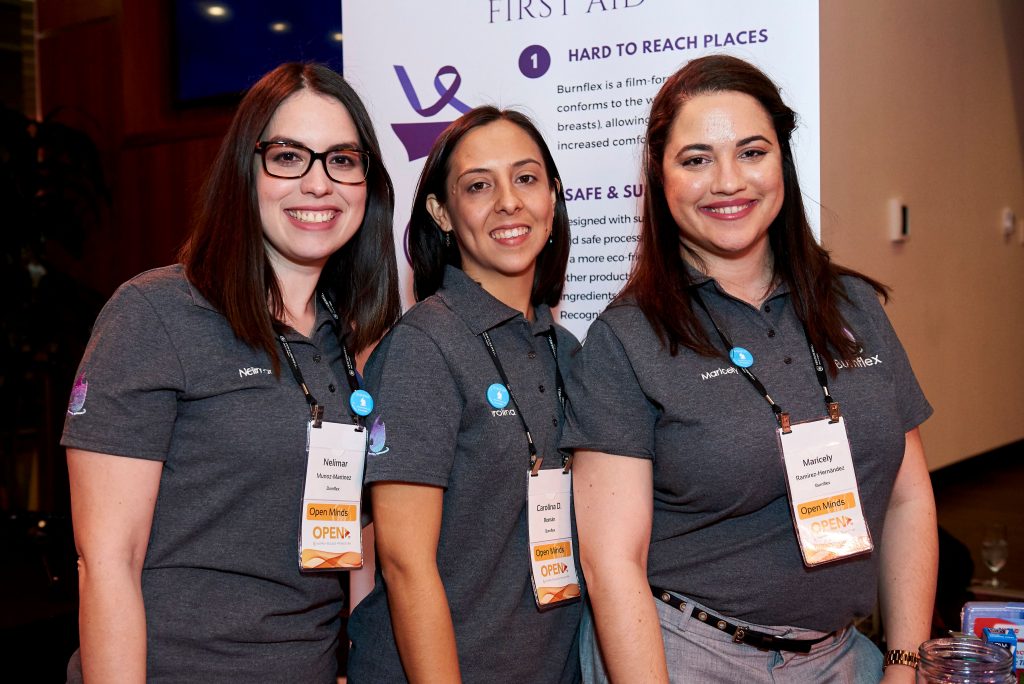 Burnflex has developed a novel burn wound dressing using a film-forming foam that is portable and easy-to-apply while enabling more patient mobility, protecting against outside elements, and accelerating healing. The unique formula is currently being developed for home use.
The team participated in the 2018 GIST APEC Startup Training in Brisbane, Australia taking home the second place prize, which included $25,000 in AWS credits and $2,000 USD in seed capital. Burnflex recently participated in VentureWell's Spring 2019 E-Team Grant Program in early Arpil. The early-stage innovator training program provided peer networking, expert coaching, national recognition, and hands-on workshops as the team continues to move the innovation forward.
The OPEN Minds Showcase is a highlight of the VentureWell OPEN conference, an annual gathering of students, faculty, business leaders, and investors to discuss science and technology entrepreneurship education. Learn more about the conference here.