The grantees of our Fall 2022 Course & Program cohort are already hard at work spearheading the opportunities that will enhance the innovation and entrepreneurship (I&E) ecosystems on their campuses. Faculty and staff from 27 institutions were awarded over $638,300. They were selected through a competitive national review process in which winning proposals were chosen based on the potential for their courses and programs to provide sustainable, lasting support to student teams interested in developing solutions to real-world challenges.
Many grantees specifically focused their efforts on inclusive innovation, such as Lynn Grinnell from St. Petersburg College, who is developing a new interdisciplinary curriculum that will connect underrepresented students with industry partners. This will create a pipeline of early-stage innovators who are historically underrepresented in science and technology I&E, many of whom are the first in their family to attend college.
June He of Drexel University is also focused on making connections. She's pairing her students with elderly immigrants in the local community to develop real, actionable solutions for the challenges they face.
Tiffany Kelley, Director of Healthcare Innovation Certificate Program at the University of Connecticut, is thinking about local impact, too—she's connecting nursing and engineering students to identify and develop innovations that will solve the issues they face firsthand in the healthcare industry.
We can't wait to see where they take their work. In the following list, we called out the principal investigators overseeing each proposal project, who were also supported by their teams.
Meet Our Grantees
Robotic Things for Sustainable Smart Cities—An Entrepreneurial Engineering Perspective
Prabha Sundaravadivel, University of Texas at Tyler
A new course within the UT Tyler Smart City Innovation Center. Engineering students will build their entrepreneurial skills by developing robotic solutions to gather information and identify challenges in urban areas.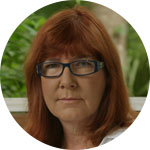 Growing Our I&E Ecosystem Through Interdisciplinary Curriculum and Underrepresented Group Engagement
Lynn Grinnell, St. Petersburg College
A new interdisciplinary curriculum for the engineering and business departments that will enhance the I&E ecosystem. This approach will recruit innovators from underrepresented groups—such as low-income, first-generation college students—to introduce them to I&E and connect them with industry partners.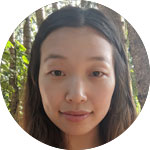 Development of a Multidisciplinary Experiential Graduate Course in Entrepreneurial Science
Jiye Son, CUNY Graduate School and University Center
A new graduate course for STEM students at the CUNY Advanced Science Research Center. Students will receive hands-on entrepreneurship training, such as building prototypes at the CCNY Makerspace, in order to develop innovations that address challenges in human and planetary health.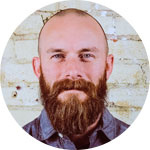 Integrating Product Design and Biomedical Engineering Into I&E Ecosystem at UK: Expanding Impact of Human-Centered Innovations
Jonathan Mills, University of Kentucky
A new multidisciplinary course that will bring together the College of Design and College of Engineering. Undergraduate students will learn how to integrate entrepreneurship into product design, further advancing the larger innovation ecosystem at the University of Kentucky.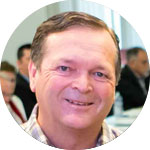 Institutionalizing Invention Education at Cuesta College
Neil Higgins, Cuesta College
A new addition to an existing interdisciplinary course, to expand its capabilities and offer credit for participation. Students will develop innovations to solve real-world challenges, as well as partner with community organizations for experiential learning.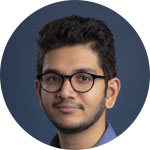 Innovation Through Making Course: Creating a Distinctive Prototyping Experience as Part of a New Entrepreneurial Pathway
Mitra Anand, Worcester Polytechnic Institute
A new multidisciplinary course that integrates I&E into the fabric of Worcester Polytechnic Institute's academic curriculum. Students will be introduced to engineering design with hands-on experience developing their own sustainable inventions through prototyping and training.
Updating and Scaling the Practicum in Innovation and Critical Thinking
Maria Spencer, Pennsylvania State University
A program in the College of Agricultural Sciences that supports student teams that are pursuing entrepreneurship. Teams are paired with industry mentors to progress through the early stages of customer discovery and research commercialization.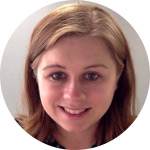 Interdisciplinary Graduate Sustainability Certificate
Andrea Hicks, University of Wisconsin-Madison
An interdisciplinary sustainability certificate for graduate students from all majors, culminating in a community-based learning capstone experience. Students will have the opportunity to develop a new sustainability technology innovation, applying the concepts of biomimicry and industrial ecology.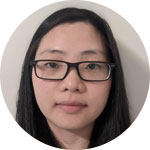 Entrepreneurship in Sustainable Transportation: Renewable Energy Harvesting and Management
Xueqing (Summer) Huang, New York Institute of Technology
A new multidisciplinary course that will bring together the computer science and medical engineering disciplines to enhance the Entrepreneurship and Technology Innovation Center. Students will receive hands-on experience developing innovative solutions for climate change.
Creating Age-Friendly Innovations with a Focus on Entrepreneurship, Technology, and Interdisciplinary Collaboration Among Students
June He, Drexel University
An enhancement to the community-based co-design program and course Aging+Design. Students will collaborate with local older immigrants to develop and commercialize innovative solutions for the aging community.
Impact Across Campus and Beyond: Curriculum Development of an Entrepreneurship and Innovation Minor and Certificate Program
Teresa Harrison, University of the Incarnate Word
A new minor and certificate program in entrepreneurship innovation will be offered to all students. Teams will develop an entrepreneurial mindset through cross-collaboration, culminating in an opportunity to give back to the local community with their innovations.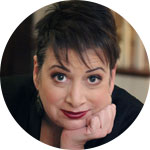 Entrepreneurial Innovation in STEM—Leveraging Project-Based Learning
Caroline Glackin, Fayetteville State University
A new project to offer opportunities to students in STEM and entrepreneurship. They will form teams to develop commercialization strategies for sustainability, healthcare, or chemical products/services that solve challenges faced by underserved communities.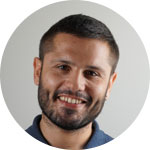 Accessibility and Sustainability Entrepreneurship in Human-Computer Interaction
Nicholas Caporusso, Northern Kentucky University
A new addition to a course in the College of Informatics that incorporates social and technology entrepreneurship. Students will develop innovative projects that address challenges in accessibility and sustainability.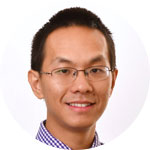 REFER: Redesigning an Evidence-based Framework for Entrepreneurship and Resilience
Arthur Huang, University of Central Florida
A new interdisciplinary graduate course that blends artificial intelligence, sustainability, and entrepreneurship. Student teams will collaborate with startups in Central Florida to develop ventures focused on sustainability, new technologies, and community resilience.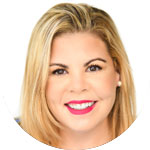 NursEng Innovation Fellowship Program
Tiffany Kelley, University of Connecticut
A new interdisciplinary fellowship program partnering nursing and engineering students. Student teams will develop evidence-based technology innovations to address an unmet need in healthcare.
Sling Health—A Healthcare Student Pre-Incubator for Confronting Unsolved Clinical Problems
Phillip Sizer, Texas Tech University
A new course in the Health Sciences Center to grow the student-led organization Sling Health. Student teams will develop an innovation and learn how to de-risk their technology, test the customer ecosystem, and hypothesize a product-market fit.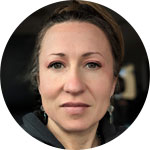 Strengthening Rural Innovation and Entrepreneurship: Pathways and Partnerships
Lauren Cooper, University of Colorado Boulder
A new project to integrate an engineering program into the I&E ecosystem in Gunnison, Colorado. Engineering students will learn how to solve challenges in the local community and support rural economic development through their innovations.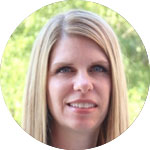 Social Impact, Interdisciplinary Entrepreneurship, and STEM Innovation: Strategic Partnerships Across Campus To Maximize Innovation Impact
Jennifer Warner, University of North Carolina at Charlotte
New cross-campus programming that streamlines initiatives accelerating I&E. Participants will collaborate across colleges and departments to engage underrepresented student innovators, providing support and resources to encourage entrepreneurship.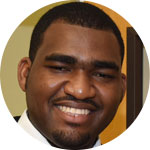 KSU FutureBred Forums: Stimulating Freshmen Entrepreneurship
Chinonso Etumnu, Kentucky State University
A new course for first-year students that will launch the FutureBred Forums. In these forums, students will meet leaders in science and technology to gain real-world experience in I&E.
Framework for Educating Tomorrow's Sustainability Leaders
Dalya Ismael, Old Dominion University
A new sustainability certificate program and two additional courses. Students will be prepared for careers in sustainability, and faculty will be trained through workshops in order to learn how to integrate I&E into their curricula.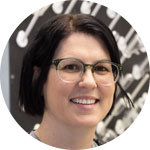 Start-Ups and the Scientific Method
Casey Schwarz, Ursinus College
A new interdepartmental course series developed in partnership with the Institute for Inclusion and Equity to broaden participation in entrepreneurship. STEM students will learn about climate change, environmental and social sustainability, and advancing equity to illustrate career opportunities in emerging industries.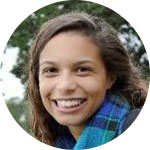 Expanding Undergraduate Access to Inventorship and Innovation
Marissa Howard, George Mason University
A new undergraduate course that will close the patent inequity gap by expanding on existing I&E programming. Students from underrepresented groups will be guided through the patent process, from conception to prototyping to provisional patent filing.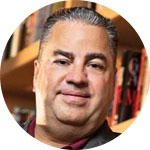 Entrepreneurial Journey: From Opportunity Spotting to Venture Launch
Karl LaPan, University of Florida
A new interdisciplinary graduate course to demystify the commercialization process. Students will receive hands-on experience creating and managing a venture through skills-building in licensing, sourcing, protecting, and expanding their intellectual property.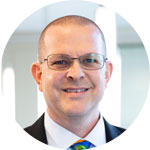 Establishing an Interdisciplinary Experiential Entrepreneurship Ecosystem
Darrel Sandall, Morningside University
A new minor in entrepreneurship and two new interdisciplinary courses partnering the Applied Agriculture and Food Science and School of Business departments. Student teams will learn entrepreneurial skills through developing ventures aimed at solving urban food desert conditions.
AggieREACH: Expanding the Connection to Innovation & Entrepreneurship
Checo Rorie, North Carolina A&T State University
A new interdisciplinary initiative to establish "chapters" across colleges and schools. Students will collaborate with peers, faculty, and entrepreneurs to develop prototypes and business models in the social entrepreneurship space.
The Human Library: Creating Educational Modules About Sustainability, Innovation, and Entrepreneurship To Inspire Commercialization
Jane Talkington, Bradley University
A new public database with prerecorded lecture videos from faculty at Bradley University. Students, including those from diverse backgrounds, will have access to a broader network of learning resources in I&E.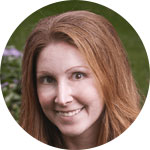 Four New Courses, Three New Actions, Two New Programs, and One Thin Dime
Jenny Kehl, Concordia University-Wisconsin
Four new courses and two interdisciplinary programs combine to connect the wider on-campus I&E ecosystem. Students in science and social science will receive hands-on opportunities to develop sustainable solutions to climate change challenges.
About Our Course & Program Grants Program
The VentureWell Course & Program Grants Program offers university faculty and staff up to $30k in funding to pioneer new ways of challenging students to develop inventive, STEM-based ideas and gain the entrepreneurial skills they need to bring them to market. In addition to funding, grantees receive training, coaching, and peer networking opportunities to support their work.
VentureWell is proud to support initiatives that promote cross-disciplinary collaboration between faculty and advisors, and consciously include groups traditionally underrepresented in invention, innovation, and entrepreneurship, including women and minorities. To date, we've awarded $18M+ in grants to support course and program development since 1996. Over the past five years, we've funded 764 STEM I&E courses and programs serving over 45K students. 360+ institutions have participated in our programs.
---
Curious to know more about our Course & Program Grants, which offer up to $30,000 in funding to faculty and staff? Learn more.