OPEN 2020 put our core value of living innovation to the test. Due to the rapidly changing situation regarding COVID-19, we transformed our annual in-person conference into our first-ever virtualOPEN live event.
We've been working hard for months to make OPEN 2020 a compelling, interactive, and successful event for our community. Instead of completely canceling due to circumstances out of our control, we pivoted and rallied to shift the experience online in order to share the latest research and learnings with one another and continue moving the field of I&E education forward.
The process was an intense, educational, and surprisingly fun experience. Many thanks to the presenters, participants, and VentureWell staff for joining us for the ride. We're happy to report that hundreds of participants tuned in last week to watch dozens of presenters discuss topics ranging from equity and inclusion in innovation and entrepreneurship to environmentally responsible engineering. Here's a behind-the-scenes look at virtualOPEN 2020.
behind the controls
Our team collaborated (within a safe distance from one another) to make the live virtual event a reality.

behind the virtual podium
We organized the sessions into five tracks to help guide conference activity:
Empowering Equity and Inclusion in Innovation & Entrepreneurship Education
Preparing Students to be Ethical Entrepreneurs
Tackling Environmental Challenges: Supporting Sustainability in Innovation and Entrepreneurship
Collaborating for Impact: Fostering Startup Ecosystems in Higher Education
Entrepreneurial Mindset: Effective Practices and Approaches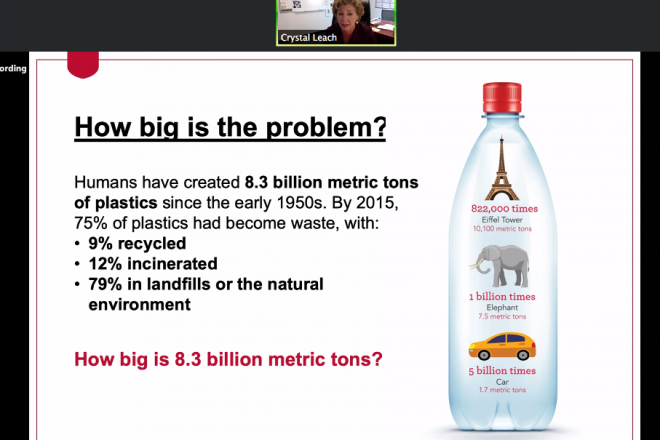 in the audience
Participants didn't just tune in to the broadcast. They engaged in lively discussions with presenters and fellow colleagues in our Whova app. They also got into the spirit of "working remotely."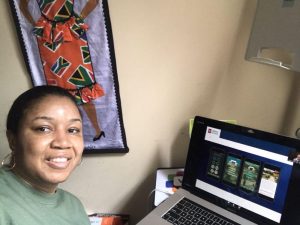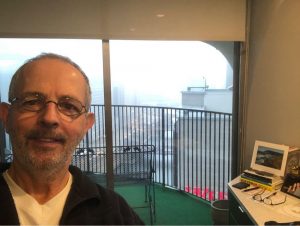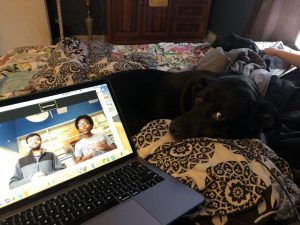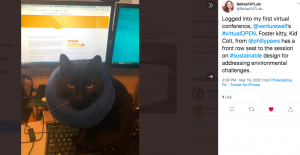 on the virtual pitch stage
But what about an OPEN favorite, the OPEN Minds Showcase? virtualOPEN presented the opportunity to debut an online version of the event! Our top student E-Teams put together 90-second video pitches demonstrating their ground-breaking innovations. Participants and others in the community "invested" in their favorite team. TRIC Robotics received the most investment—and won a $1,000 prize. The second and third place teams, INSU Health Design and hDrop, won $500 and $250, respectively. Watch the pitches here. 
We greatly appreciate—and share—your commitment to prepare tomorrow's innovator-entrepreneurs to solve the world's complex challenges. Learn about the ways we can support you—whether you're a faculty member or an early-stage innovator—on your innovation and entrepreneurship journey.