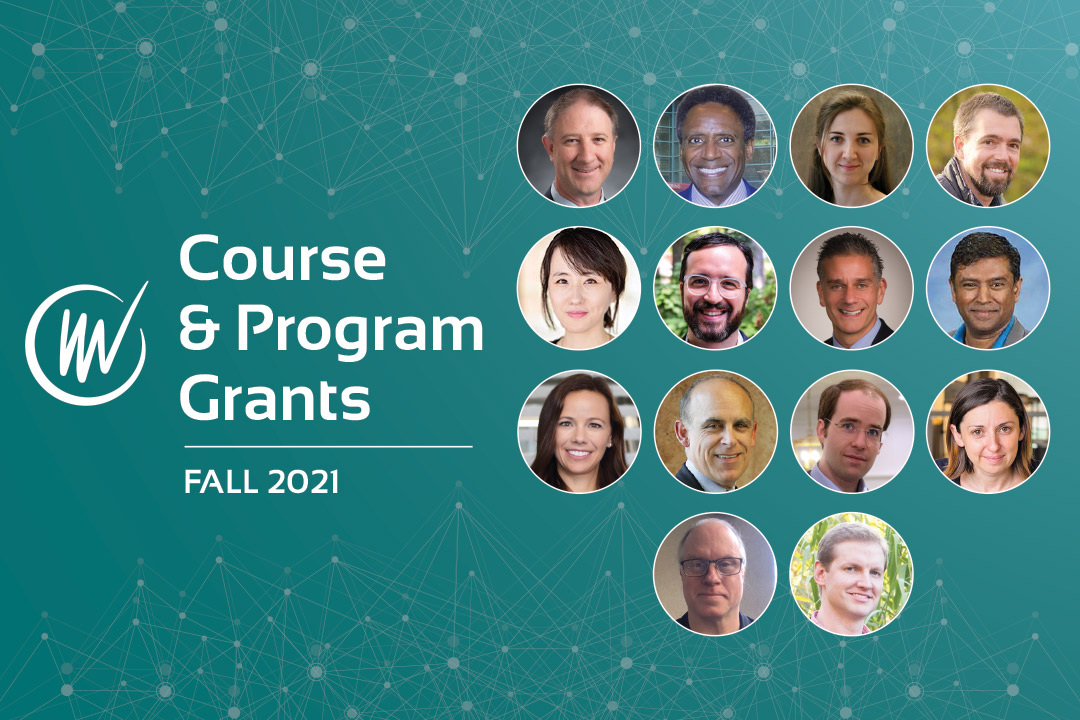 We're excited to share the remarkable Fall 2021 Course & Program Grantees and their groundbreaking projects! We awarded over $370,000 to faculty members from fourteen universities to support the creation or improvement of courses and programs that engage students in STEM innovation and entrepreneurship (I&E). After undergoing a competitive national review process, winning proposals were chosen based on the potential for their course or program to sustain opportunities for student teams in developing and pursuing scalable solutions to real world needs through I&E.
This exceptional group of grantees are committed to inclusive support of students who are creating solutions to the world's most pressing social and environmental challenges. Take Dr. Justin Henriques at James Madison University: He and his team are developing a new course that will enable students from the US and Kenya to collaborate on climate justice innovation projects for vulnerable global communities.
Another great example is Dr. Sam Michalka from the Franklin W. Olin College of Engineering. Dr. Michalka has designed a new initiative that will bring together engineering faculty, staff, and students to collaborate on wearable technology and machine learning innovations.
"This cohort of Course & Program grantees are designing programs that strengthen science and technology entrepreneurship on university campuses. We're excited to see how these grantees catalyze innovation in their classrooms and beyond," says Jeff Plumblee, VentureWell Senior Program Officer.
Meet our grantees: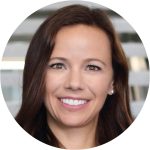 Empowering Nurse Innovators and Entrepreneurs: A Cross-Curricular Program
Dr. Jeana Holt, University of Wisconsin-Milwaukee
A new graduate nursing program that will integrate innovation and entrepreneurial methodologies into course curriculum. Student teams will learn how to create social and environmental impact through innovation and will engage with the UWM innovation and entrepreneurship ecosystem.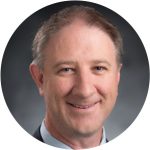 Entrepreneurship Pipeline from Young Inventors to University Student Teams
Dr. Matthew Swenson, University of Idaho
A new engineering capstone design program that pairs undergraduate engineering students with K-12 inventors from the Invent Idaho competition to collaborate and create new innovations. As the teams work together, the undergraduate students will design, build, and validate prototypes of the K-12 inventors' ideas.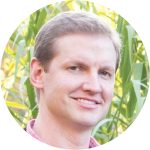 Development of a New Course and URM Recruitment Initiatives To Support Medical Device Innovation and Entrepreneurship
Professor David Zaharoff, North Carolina State University at Raleigh
A new course focused on medtech innovation and entrepreneurship that will enhance student manufacturing knowledge and skills, with particular attention to recruiting underrepresented minorities. Students will design and manufacture innovative medical devices through experiential learning opportunities, including hackathon-style workshops.
​​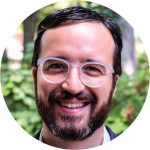 Peace Lab Studio: A Curricular Launchpad for Creating Peace Through Community Climate Resilience Solutions
Dr. Justin Henriques, James Madison University
A multidisciplinary course that will serve as a launchpad for student teams from the US and Kenya to develop climate solutions for the developing world. Students will collaborate internationally to develop climate-justice innovations and ventures that will create resilient communities.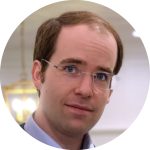 Theory and Practice of Emerging Technology Innovation
Professor David Hyde, Vanderbilt University
A new course that will teach students about the social, environmental, and ethical possibilities and impacts of emerging technologies. Student teams will form new technology ventures, guided by hands-on demos, industry speakers, and other experiential learning opportunities.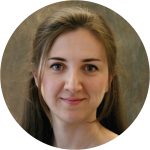 Integrated Biomedical Entrepreneurship Training (IBET)
Dr. Olga Petrova, Binghamton University, SUNY
New technology commercialization modules for biomedical engineering curriculum that incorporate team-based experiential learning opportunities, diversity and equity training, and BME technology transfer teachings. Students will form teams and engage in customer discovery and prototype design, with funding available to advance their innovations.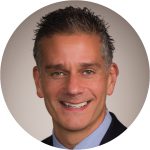 Triggering Innovation with Case Studies on Core STEM & Business Principles
Dr. Scott Auerbach, University of Massachusetts Amherst
A new case-based innovation curriculum initiative to link core business and STEM principles, boosting student innovation learning and output. Student teams will receive targeted support during product development, and faculty will use surveys to evaluate the impact of the case studies on students' self-identities.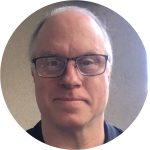 Bringing Biocircular Entrepreneurship to the Chemical Engineering Classroom with Product-Based Innovation
Professor Lane Gilchrist, CUNY City College
A bioengineering course supplement that aims to provide a foundation for applying microbial technology to environmental engineering challenges. Students will learn about multidisciplinary product development processes and closed-loop economy principles using project and task-based curriculum.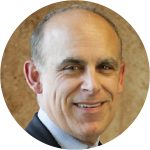 Entrepreneurial Design Realization Course
Dr. David Bigio, University of Maryland-College Park
A new course that will convene interdisciplinary student teams from engineering, business, and public policy backgrounds to develop design projects that are environmentally and socially sustainable. Students will learn STEM entrepreneurship fundamentals, ideate and develop potential engineering innovations, and design a prototype, a market assessment, and an affordable manufacturing plan.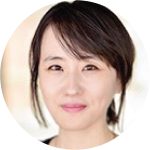 Establishing the FDU Entrepreneurship Collaboratory
Dr. Eun-Jeong Ko, Fairleigh Dickinson University-Metropolitan Campus
A new curriculum and multi-school, cross-disciplinary entrepreneurial center that promotes collaborative solutions to real-world problems. Students will gain multidisciplinary educational experience and the opportunities to test, market, and commercialize their inventions in a real marketplace.
Creating a Program To Train Healthcare Professional Students in Digital Health Application Development and Deployment
Dr. Dayanjan Wijesinghe, Virginia Commonwealth University
A new curriculum supplement that will center digital health and therapeutics applications for healthcare professional students. Students will learn how to develop and commercialize digital health application technologies.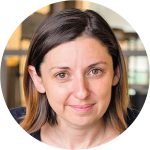 Institutional Learning Through a Social Technology Enterprise with Purpose
Dr. Sam Michalka, Franklin W. Olin College of Engineering
A new initiative to convene engineering faculty, staff, and students around a major project that combines user-centered design, wearable technology, and machine learning to advance social sustainability. Students will engage in novel approaches to human centered design to create easier-to-use interfaces for smart technologies.
Regenerative Environmental & Social Entrepreneurship in Tourism (RESET)
Dr. Carter Hunt, Pennsylvania State University-Main Campus
Two new undergraduate courses in sustainable tourism that will use human-centered design and environmental sustainability principles to generate technological innovation in the tourism industry. After studying sustainability best practices, student teams will develop scalable solutions to existing challenges in the tourism sector through science and technology innovation, and design prototypes to advance their ventures.
Transforming the UC Davis College of Engineering Entrepreneurial Experience: Expanding Underrepresented Undergraduate Outcomes
Professor Ralph Aldredge, University of California-Davis
An expansion of existing programming through the Student Startup Center that will be redesigned to introduce underrepresented undergraduate students to entrepreneurship and to promote the formation of interdisciplinary URG-founded student teams. Students will develop teamwork, research, empathy, and problem-solving skills to help them solve social and environmental challenges through entrepreneurship.
About Our Course & Program Grants Program
The VentureWell Course & Program Grants Program offers university faculty up to $30k in funding to pioneer new ways to challenge students to develop inventive, STEM-based ideas and gain the entrepreneurial skills they need to bring them to market. In addition to funding, grantees receive training, coaching, and peer networking opportunities to support their work.
VentureWell is proud to support initiatives that promote cross-disciplinary collaboration between faculty and advisors, and consciously include groups traditionally underrepresented in invention, innovation, and entrepreneurship, including women and minorities. To date, we've awarded more than $12 million to faculty at more than 1,000 US-based colleges and universities, with approximately 80% continuing their course or program beyond the grant period and institutionalizing this experiential learning opportunity.
Interested in applying for the next program cohort? Sign up to have more information sent right to your inbox.