Even as she was achieving success in her lab at Stanford University, working toward her PhD in neuroscience, Jana Lim had hopes of making a broader impact on the world. She had seen firsthand the transformative power of a good idea as an undergraduate at UC Berkeley, when she helped launch what would eventually become a nationwide organization providing free summer camp to children of cancer patients. Halfway through her PhD program she enrolled in Design for Extreme Affordability, a Stanford course that used team-based innovation to address existing problems in low-income countries. The decision, she says, would prove to be "life changing."
Working with her partners, Lim helped develop HandHero, a low-cost, adjustable splint for patients recovering from hand burns. Millions of households in the developing world rely on open fires for cooking and heat, and accidents are all too frequent. In rural areas, burn patients often lack access to long-term physical therapy, which is needed after surgery to prevent a scarred hand from contracting into a disfigured fist. The HandHero splint was designed to let patients manage their own recovery, employing a winching mechanism that gradually straightened the hand and preserved mobility. The idea was so promising that the team received a number of entrepreneurship awards and prizes, as well as a $20,000 E-Team grant from VentureWell in 2016.
As appreciated as the grant was, what changed Lim's life were the VentureWell training workshops and coaching that accompanied it. Lim recalls how she and her partners were introduced to business plan development, impact assessment, and "all of those parts that it takes to start a venture." And with that new knowledge came a community of like-minded peers. "I remember being so energized by those sessions," she recalls. "I felt like I finally found the thing that I really wanted to do, and a group of people that believed in making an impact the same way I did. That was really great, because I was not getting that when I was in the lab with my experiments."
With training and resources, the HandHero team continued its work, developing prototypes and testing devices in China, India, and Nepal. The clinical trials were "a great success," Lim notes, but other business challenges soon emerged. One issue was the market. "There is clearly a need out there," Lim notes. "It's just that the market is too small and too widely distributed for the business to be sustainable." The team also discovered that, despite its ease of use, HandHero still worked best when patients were supervised by a physical therapist. And, despite their attempts to make HandHero adjustable to treat a variety of burns, "all burn injuries are a little different and the diversity is difficult to address with one standard device," said Lim.
Unable to resolve those issues, the HandHero team folded the venture when the members finished at Stanford in 2017. But the lessons of the experience—and of the training she had received—stayed with Lim, leading her to pursue a new direction in her career. "Without HandHero, I would just be applying to jobs as a basic science PhD," says Lim. Instead, she was hired in 2018 as Program Manager of Asia at UCLA Health, in Los Angeles, leading the company's strategy and business development for the region. "I was able to make the pivot from science to healthcare business development and strategy because of this experience. VentureWell played a major role in this transformation of my career."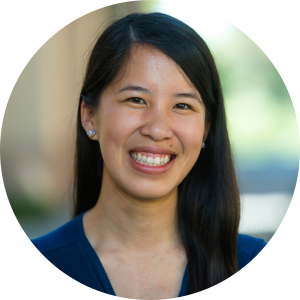 ---
"I was able to make the pivot from science to healthcare business development and strategy because of this experience. VentureWell played a major role in this transformation of my career."
—Jana Lim, PhD
---
Lim's former HandHero team members also benefited from the experience, she notes, a pattern documented in a recent VentureWell study that found that participants in early-stage ventures often "have developed greater skills that they can apply in intrapreneurial or other leadership roles," regardless of their venture's final outcome. One teammate, after finishing Stanford medical school, pursued a residency in plastic surgery, having seen the impact of that specialty in the HandHero trials. Another, an engineer, now works for a consumer technology startup in the San Francisco Bay Area, Lim notes, having received "the business perspective and holistic training around what it takes to launch a venture that one otherwise may not get from a Master's in engineering."
In her current position, Lim feels she is indeed having that broader social impact she had once hoped for as a PhD neuroscience student, although "it's very different from starting a medical device company or a summer camp." In addition to leading business development and consulting work with clients across Asia, her central responsibility is helping develop a Western-style hospital in Guangzhou, China. "I've gotten to learn how to build a hospital and health system from the ground up," she notes. "This opportunity—for innovation on a different scale—was what got my attention on the job posting."
Looking back, Lim now sees a theme to her personal journey: "The idea of getting people access to care that they wouldn't otherwise have. Since VentureWell, and now in my role at UCLA Health, I'm trying to extend access to high-quality, patient-centered healthcare around the world."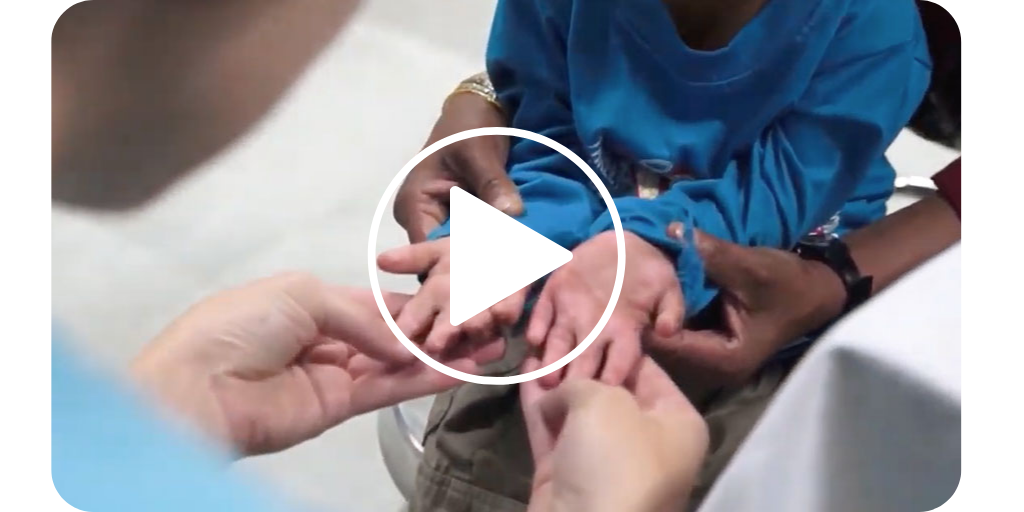 Watch Kimberly Souza of HandHero explain the impact of the E-Team program.
Our new report, The Multidimensional Impact of Entrepreneurial Support Programs: Key Takeaways for Program Development and Evaluation, highlights the interrelated impact of entrepreneurship training on individuals, ventures, and ecosystems.