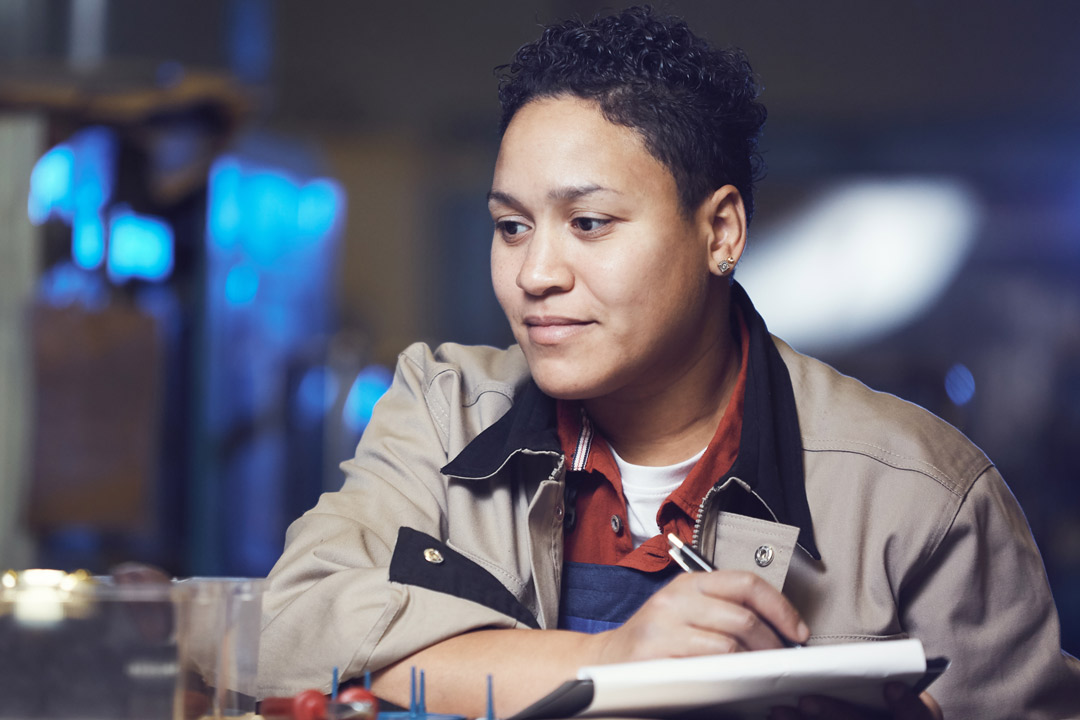 As the co-founder of Viberent, a textile startup working to bring sustainability to the fashion industry through customizable, color-changing fabrics, Diana Valdes often talks to mentors and potential investors about strategies for raising money. "They always tell us, 'Have you thought about friends and family?" says Valdes, who grew up in a small town in Mexico and was the first in her family to attend college. "And the answer is, no. I decided to pursue entrepreneurship because I saw it as a way to accelerate overcoming poverty. There's no way I'm going to be able to go to my single mom who cleans houses and ask her for help."
The question of what prevents young people from succeeding as entrepreneurs is of vital importance to innovation educators and support programs. But as Valdes' story suggests, for members of underrepresented groups, the barriers are often rooted in vexing social and economic issues and the realities of their life circumstances. Speaking last March at the VentureWell OPEN session Inclusive Entrepreneurship: Experiences and Recommendations from Underrepresented Innovators, Valdes was one of several presenters who described the particular hardships faced by entrepreneurs coming from low-income and immigrant backgrounds, or who are dealing with the challenges of disabilities. They offered a range of recommendations to make innovation more inclusive, from encouraging educators to recognize each student's individual journey to reframing the culture of entrepreneurship itself.
For some presenters, a major barrier was even considering entrepreneurship as a career path in the first place. Athena Panton, who now works for the University of Pennsylvania's Venture Lab and hosts "What Happens In Between," a podcast about "the unsexy middle phase of entrepreneurship," noted that first-generation Americans like her may not want to be founders of risky ventures that require outside investors, but would rather start businesses that make money right away.
"We have parents who say, 'We have upended our whole life so that you would make money,'" she explained. "In my case, my parents are like, 'You've got to buy us a home back in Jamaica. That's why we sent you to Wharton.'"
That sense of familial responsibility also shaped Tiffany Wang's view of entrepreneurship. Wang, the chief technology officer (and Valdes' co-founder) at Viberent, is a second-generation immigrant from Taiwan. "Entrepreneurship felt incredibly risky," she acknowledged. "My mom and dad came to the US and worked their way up from having simple meals to being able to support my brother and me through all four years of college. It felt like there's a chance that my parents' sacrifice, all their hard work over the years, might not pay off if I try this and I fail."
make innovation more inclusive: look at the entrepreneurship culture
Adding to the problem, presenters said, is that the entrepreneurial culture—as expressed through its people, programs, and physical environments—can often appear less than welcoming to those who are not the stereotypical "tech bros."
Panton recalled how as a new student at the University of Pennsylvania, she was interested in starting a business, but she avoided the school's entrepreneurship hub, which she saw as focused on tech innovations and venture capital—not the service-based businesses she hoped to start. Then, her junior year, she found herself talking to the hub's staff, "and all of a sudden I realized that they did have all these other programs that I could use, but they were not being touted at the same level." She sees this as an image problem within the field, "where we want to talk more about Warby Parker than Little Passports," the educational-product subscription company.
Presenters who are disabled talked about their own experiences of exclusion. Nick Sinagra was born with spinal muscular atrophy, a rare genetic disease that requires him to use a wheelchair and a ventilator. Still, he earned a master's degree in Media Arts and Technology and a BA in Multimedia Arts from Duquesne University, and founded Able IT Pros, which employs people with disabilities who provide technology services and solutions for small businesses and nonprofits.
Despite his achievements, Sinagra found that when he was interviewing for jobs, people assumed that his physical condition was a reflection of his mental abilities. "There is that stereotype," he said. "They see me, they hear me, and it's like, oh, maybe he's not necessarily able to do the things we need him to do." Breaking that stereotype, he adds, was a main reason he started his own company. "It's been a challenge for me, but it's one of those things I work to overcome on a daily basis."
make innovation more inclusive: acknowledge the challenges
Todd Hargroder, founder of Accessible Designs, Inc., also uses a wheelchair, the result of a motorcycle accident at age 19 that left him paralyzed from the chest down. Dissatisfied with the equipment available to him during his rehabilitation, he began developing his own, turning his parent's garage into his workshop. Over the next 25 years he would grow his San Antonio business into one of the leaders in mobility products, with 13 US patents, worldwide distribution, and two plus million dollars a year in sales (he sold the company in 2015 and is now starting other ventures).
When Hargroder began his business back in the 1990s, there was no real entrepreneurial support ecosystem, so he had to rely on hard work, bootstrapping, and personal connections to launch his business. "I was very fortunate to meet and partner with a lot of really good people that helped me along the way, gave me advice, opened doors for me, and introduced me to their customer base," he recalled. "It was just a lot of networking and a lot of hard work."
Based on that experience, Hargroder encourages any would-be entrepreneurs to understand what they are getting into. "Being an entrepreneur, taking all this weight on your own shoulders, is not for everybody."
make innovation more inclusive: broaden the field's appeal
Which is all the more reason why the field needs to foster inclusiveness, and provide support to any individual ready to take on the challenges, noted session moderator Christina Tamer, director of programs for early-stage innovators and venture development at VentureWell. "We are trying to support innovators and entrepreneurs to solve the world's biggest problems," she explained. "That means we need different voices, experiences, and backgrounds to understand the problems that need to be solved—and the potential solutions to them, too."
The presenters agreed. For Valdes, to make innovation more inclusive, educators must recognize their student's life circumstances. "You really have to be aware of social issues that are directly impacting us, and to be ready for those types of conversations," she said. Panton takes it further, suggesting that the field of entrepreneurship needs to broaden its self-definition to bring in new voices. "I spend a lot of time with artists and creatives who don't view themselves as entrepreneurs," she said. "We need to meet people where they are, and help shepherd our students and constituents to see, yes, we can help you and, yes, you are an entrepreneur, or at the very least, you're an innovator."
That message emerged as a central theme of the session: Opening the field of entrepreneurship to new voices and perspectives will require educators and mentors to better understand the barriers that prevent underserved populations from seeing themselves as innovators. Recognizing the reality of socio-economic issues, family and cultural expectations, and physical disability can help the field create a culture that appeals to a greater cross-section of students, enriching the experience for all.
---
charting a path forward: reflections on our advancing equity work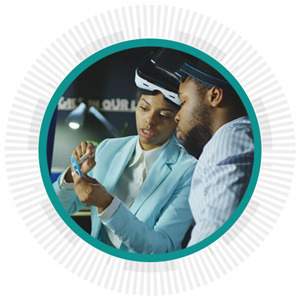 Our new publication shares strategies and reflections on our work to advance equity and inclusion.