Pre-Conference Event: The Essentials of I&E Education
Thursday, March 28, 3:00 pm – 5:00 pm
Registration starts at 8:30 am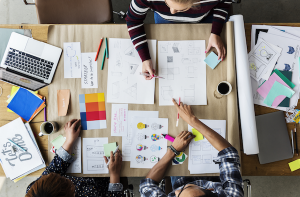 This pre-conference gathering is designed for those who are new OPEN attendees or new to innovation and entrepreneurship education.
The short, but informative session will provide you with key insights into innovation and entrepreneurship (I&E) essentials, such as design thinking, Lean LaunchPad, makerspaces, global and social entrepreneurship, and business plan competitions. (Specific topics will be chosen based on your needs.) We will also provide an overview of the VentureWell resources you can access as well as how to get the most out of your time at OPEN.
A team of experienced faculty from a diverse group of institutions will provide an overview of each of the I&E essentials and then engage with you in conversations about the pros and cons and best practices. You will leave with actionable next steps and new colleagues that you can reconnect with during the conference and beyond.
An additional nominal fee is required. Please note that space is limited in this session to enable maximum discussion time with presenters.