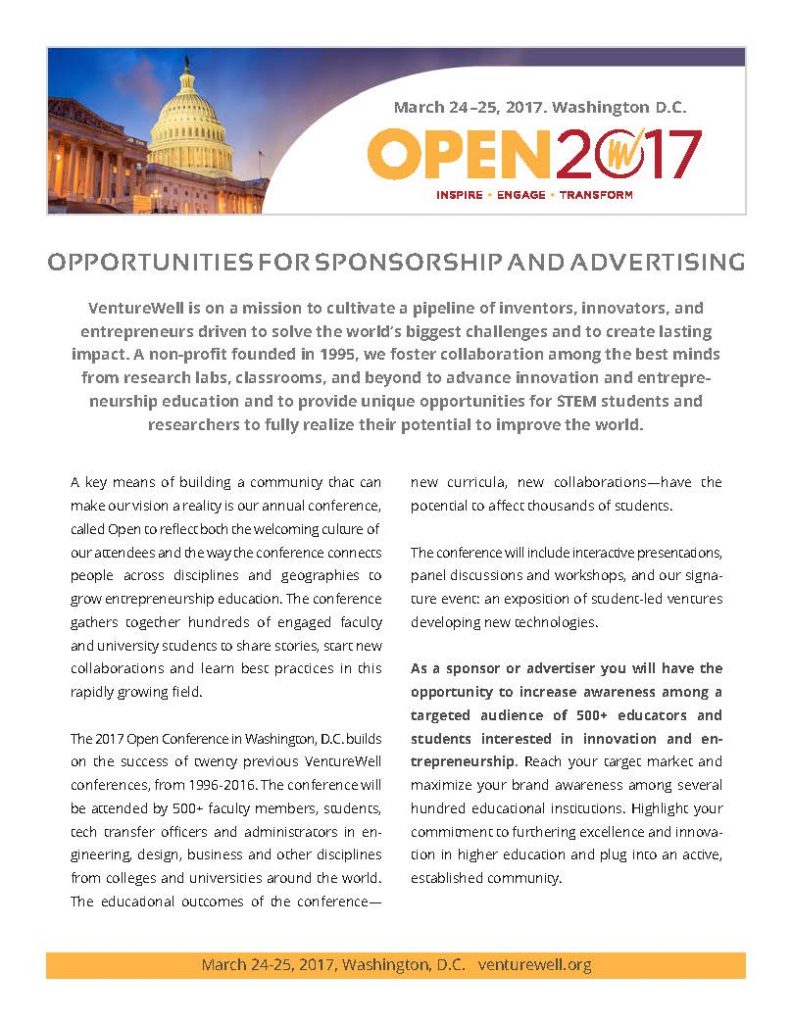 Thank you for your interest in the Open conference! Each year we host over 500+ educators and students interested in innovation and entrepreneurship. We rely on the generous contributions of sponsors to put on a successful event.
Three reasons for sponsoring or advertising at Open
Increase awareness among and engage with a targeted audience of faculty and students at the forefront of entrepreneurship in higher education.
Maximize exposure among several hundred educational institutions.
Highlight your commitment to furthering excellence and innovation in higher education and plug into an active, established community.
Contact us at conf@venturewell.org.