Connect with over 500 faculty change agents and students committed to transforming innovation and entrepreneurship education. Become a sponsor of OPEN 2019 in Washington D.C. If you would like someone to contact you about sponsorship opportunities, please email hello@venturewell.org.                                                                    
OPEN 2019 Sponsorship Benefits
Increase awareness

among and engage with a targeted audience of faculty and students at the forefront of entrepreneurship in higher education.

Maximize exposure

among several hundred educational institutions.

Highlight your commitment

to furthering excellence and innovation in higher education and plug into an active, established community.
Interested in being an OPEN 2019 sponsor? Find more information here.
Presenting Sponsor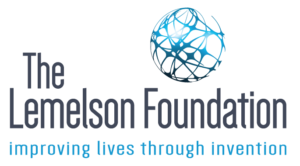 Other Sponsors