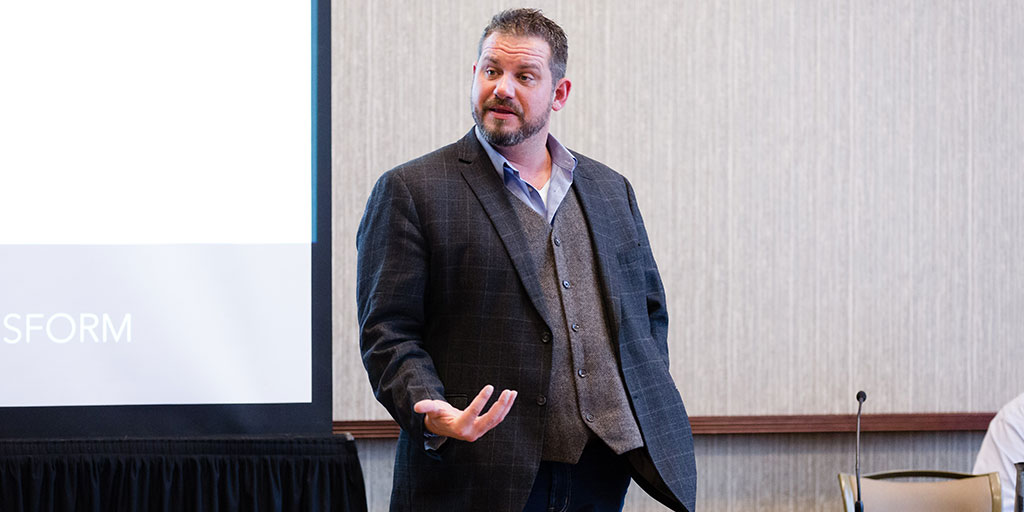 Heath Naquin, Vice President of Strategic Development at VentureWell, has more than 20 years' experience working in the global startup, innovation, and entrepreneurship field. He shares examples of how startup ecosystems play a critical role in helping early-stage innovators launch successful ventures and contribute to regional economic growth.
Globally, innovation and entrepreneurship (I&E) is a potent pathway for scientists and aspiring inventors, and plays a significant role in economic growth. Inventor-entrepreneurs turn ideas into products that can benefit society—and create job opportunities that bolster regional economic development.   
There are many regions with burgeoning startup ecosystems that have significant potential to become leading I&E hubs. That potential can be realized if ecosystem stakeholders provide training, guidance, and resources to the early-stage innovators working to transform impactful inventions into scalable ventures. This activity also increases the likelihood for a steady pipeline of globally-relevant innovations that can be adopted by international markets, further spurring and accelerating growth of new ventures.
In honor of Global Entrepreneurship Week, I'd like to highlight two I&E programs—one in the Mid-Atlantic, one in Central Asia—that are designed to amplify ecosystem development to ensure all regional stakeholders are connected and equipped to support inventor-entrepreneurs and help drive economic growth.
Building Startup Ecosystems: Filling Support Gaps  
Global environmental challenges are complex problems to solve. Through invention and entrepreneurship, science and technology innovators have the potential to solve these difficult issues. But the journey from cleantech idea to global impact is challenging to navigate without proper guidance and support from the I&E community.
During Global Entrepreneurship Week, 10 seed-stage environmental health startups will learn how to take their ventures to the next level through our ASPIRE program. Taking place in Baltimore, Maryland—an active hub for environmental and ocean health startups—the investment-readiness workshop will prepare the cohort for the fundraising and company-building activities necessary for a successful launch.
To amplify our support of startups preparing for the investment readiness stage, we convene diverse ecosystem stakeholders to effectively fill knowledge gaps and foster startup successes. For instance, startups have ample opportunities to engage with mentors and guest speakers representing angel investors, VCs, and corporate perspectives. Such critical business and investment insights are sometimes missing from startup incubation and acceleration programs, causing many early-stage innovators to learn about these concepts the hard way—through costly and time-consuming trial and error.
Recruiting and connecting stakeholders such as entrepreneurial support organizations, venture capitalists, and industry veterans in support of startups also contributes to economic development initiatives. One of the most challenging barriers that startups face is securing the strategic partnerships and investment that will enable them to grow. It is not just a matter of more or better curriculum, but of bringing together a community of sector-specific investors, experts, and corporate mentors to advise and support startups, increasing their chances to build successful companies in the region.
Building Startup Ecosystems: Amplifying Opportunities in Emerging Economies
Central Asia's strategy for economic growth is focused more and more on innovation and entrepreneurship. Countries in the region are actively building networks and infrastructure to support the growing science and technology startup ecosystem. To ensure the initiatives also contribute to regional economic growth, it's critical for ecosystem stakeholders to build connections with global I&E thought leaders. This broad network will allow local investors, business leaders, and government officials to learn best practices for amplifying the economic impact of local startup activity.

Supporting startup ecosystems in emerging economies is the vision of the Global Innovation through Science and Technology (GIST) initiative—a U.S. Department of State program. Through programming that provides networking, skills building, mentoring, and access to financing, GIST empowers science and technology innovators and entrepreneurs to develop startup solutions that address economic and development challenges in their region.
The latest iteration of GIST programming is the GIST Regional Startup Training Central Asia,  the first-ever startup training program for science and technology inventor-entrepreneurs in the area. To ensure these startups are equipped to succeed—and actively contribute to the region's economic growth strategy—the program will provide early-stage innovators with must-have skills and tools to launch ventures. VentureWell is the global implementation partner for many GIST programs, including in Central Asia. GIST is also partnering with C.A.T. Science Accelerator, the first accelerator in Uzbekistan for scientific projects and the commercialization of scientific development, to support the program and help facilitate connections with local stakeholders.  
Since 2011, GIST has engaged with science and technology innovators and entrepreneurs in 136 emerging economies around the world. The success of GIST programming hinges on bringing together regional partners and international trainers and mentors to support early-stage innovators. They not only learn skills to grow their businesses, they develop critical connections to key players in both the local and global I&E ecosystem. This network becomes a valuable resource as innovators move along their entrepreneurship journey.
According to Shahlo Turdikulova of C.A.T. Science Accelerator and Director of the Centre for Advanced Technology in Tashkent, Uzbekistan, GIST Regional Startup Training Central Asia is a welcome opportunity to gain new insights around training and mentoring innovators.  "The mission of our accelerator is to help science-based innovators commercialize their ideas. The GIST startup training program will offer much-needed guidance for how we can best engage and support our current and future accelerator cohorts."
Through intensive training and valuable introductions to mentors and regional stakeholders, I'm confident that the ASPIRE and GIST Regional Startup Training Central Asia programs will provide the necessary knowledge, tools, and connections to take each region's startup ecosystem to the next level.
Heath Naquin leads VentureWell Strategic Development efforts and oversees the identification and development of new opportunities and initiatives to drive the organization's strategic growth. Prior to joining VentureWell, he was Executive Director for the Southwest I-Corps Node at the University of Texas at Austin.
Content about the GIST Regional Startup Training Central Asia in this article first appeared here.