The following interview originally appeared in the Tool Foundry Journal and is republished with permission.
What if everyone had access to low-cost, high-quality, and easy-to-use tools for scientific discovery?
Last year, Schmidt Futures asked Luminary Labs that question. A few months later, we began working on what's now known as Tool Foundry, a Luminary Labs initiative funded by grants from the Gordon and Betty Moore Foundation and Schmidt Futures to expand access to science.
Schmidt Futures, a philanthropic initiative founded by Eric and Wendy Schmidt, bets early on people who will make our world better — helping people to achieve more for others by applying advanced science and technology thoughtfully and by working together across fields.The organization's main areas of focus — scientific knowledge, technology and society, and shared prosperity — are reflected in Tool Foundry's mission to advance accessible tools for scientific discovery.
We spoke with Tom Kalil, chief innovation officer at Schmidt Futures and former deputy director of the White House Office of Science and Technology Policy, to connect the dots between accessible tools, scientific discovery, and a more equitable society.
What's the connection between accessible tools and the democratization of science? And why is it a priority?
A growing number of scientists, engineers, entrepreneurs, citizen inventors, and distributed communities are engaged in the design, development, and improvement of instruments for science and engineering. Instruments can foster "democratization" of science, engineering, invention, and prototyping if they are lower cost, easier to use, and supported by open-source communities that are making contributions to hardware, software, and documentation.
For example, Foldscope is a paper microscope with 140x magnification and 2-micron resolution, developed by Stanford's Manu Prakash. It only costs $1 to produce. The Trident is a $1,200 open-source, underwater robot that can dive to 100 meters and enables more "citizen explorers" to participate in marine science. And Backyard Brains has developed kits that let teachers and students — or anyone who's interested in neuroscience — understand how the brain works.
These tools can serve as entry points to scientific exploration. The first step on the ladder of engagement might be using a low-cost tool to answer an important question like "I live next to a chemical factory; how do I get independent information about potential consequences?" Or someone who uses a Foldscope might contribute their findings to the Microcosmos online community and become part of a larger science initiative.
Tools for discovery inspire curiosity and critical thinking. The world begins to change when people have the ability to answer their own questions.
What makes this the right time for Tool Foundry to advance more high-quality, low-cost instruments that are easy to use?
Unfortunately, accessible tools have not traditionally received sustained funding or attention from federal science agencies or philanthropists. But a number of trends have the potential to increase the impact of public and private investments in low-cost instruments that are easy to use and easy to improve.
The growth of DIY science in fields such as biology is creating communities of practice and shared spaces in cities across the country, and blurring the lines between professionals and amateurs. Crowdfunding platforms let individuals, teams, and small firms raise money and recruit partners for sophisticated projects, from satellites to underwater drones. The maker movement is growing — thanks to better access to 3D printers, computer-aided design tools, and global supply chains — and more people are designing and fabricating low-cost instruments. The proliferation of smartphones — and the low-cost sensors, peripherals, GPS, and cloud-based services that go along with them — have increased the extent to which citizens are involved in the collection of scientific data. And increased adoption of open hardware licenses have allowed for rapid evolution.
All of these factors have converged to let us make technological progress that wasn't possible just 10 years ago. For example, an inventor can leverage the consumer electronics supply chain to buy affordable components, create a prototype in their local makerspace, and offer it to a community of users on a crowdfunding platform.
Developing a prototype may be easier today than it once was — but many inventors struggle to turn their prototypes into tools that can be sustainably produced at scale. And because access to opportunity is uneven, inventors are still more likely to be white, male, and affluent.
Initiatives like Tool Foundry can create a virtuous cycle of expanding access. The accelerator helps teams with diverse backgrounds, perspectives, and experiences get the help they need to develop and scale accessible tools with sustainable business models. And more accessible tools for scientific discovery help more people engage with science, exploration, and discovery.
What's your vision for the future of accessible tools? What could the impact be?
There are a number of compelling use cases for accessible tools that would contribute to the larger "public good" goals of democratizing science and engineering.
Low-cost instruments could help foster and promote community science and exploration — engaging people in everyday science, accelerating the pace of discovery, and increasing the public's level of scientific literacy.
In education, accessible tools can help young people excel in STEM at all levels. In the 20th century, the availability of affordable chemistry sets helped inspire an entire generation to embrace science. What is the modern-day equivalent for young, curious learners? Large-enrollment undergraduate research courses — for example, Schmidt Futures is supporting UT Austin's Inventors Program — can help students solve important societal problems, like determining whether a patient's typing patterns can be used to diagnose Parkinson's disease. We know that early student engagement in research leads to significant improvement in student performance and increased retention in STEM fields.
Accessible tools could also increase research contributions from scientists and engineers in low-resource settings, including developing countries, and they could also increase research and innovation by startups and small companies with limited budgets for characterization, imaging, synthesis, and fabrication.
Curiosity and participation in science are ends in themselves, but also lead to even more innovation and discovery. The benefits to society of having more "solvers" are enormous.
Learn more about Tool Foundry. Are you interested in supporting Tool Foundry? Find out how to get involved.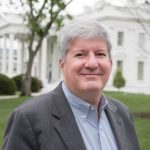 Tom Kalil, expert on technology and innovation policy, served during the Obama administration as Deputy Director for Technology and Innovation for the White House Office of Science and Technology Policy, and Senior Advisor for Science, Technology, and Innovation for the National Economic Council. He is currently the Chief Innovation Officer of Schmidt Futures and Entrepreneur-in-Residence at UC Berkeley.