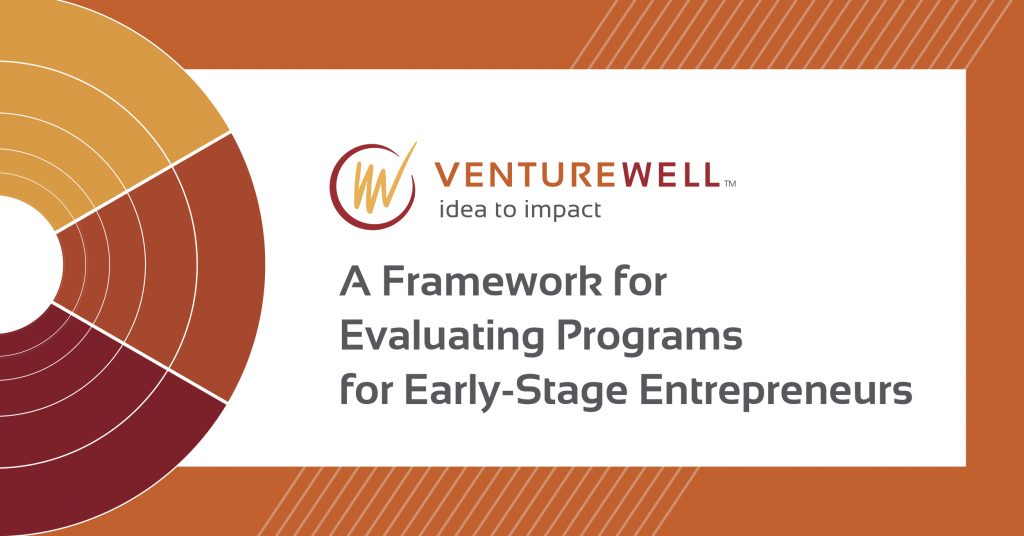 The VentureWell Venture Development Framework is a tool to help evaluate the progression of early-stage science- and technology-based ventures. The framework, presented in a technical brief entitled, Developing and Evaluating Programs for Early-Stage Entrepreneurs: Describing Science- and Technology-Based Venture Development, can help inform the development, implementation, and evaluation of programs supporting entrepreneurs.
The framework articulates venture progression through milestones and stages. The milestones are described along six dimensions of venture development: (1) team and venture structures, (2) technology, (3) intellectual property, (4) market, (5) business model, and (6) resources.
The milestones are grouped into five venture development stages that illustrate progress: (1) market discovery, (2) market validation, (3) business model development, (4) investment readiness/early traction, (5) early-stage growth/market penetration.
Here's a sample assessment of a VentureWell E-Team to illustrate how to measure an early-stage venture's progression.


"The framework's content is based on our experience developing, implementing, and assessing our programs for early-stage science- and technology-based ventures," said Lauren Gase, senior evaluation analyst at VentureWell. "We will use this framework in the evaluation of our existing and future programs to further identify how we can support entrepreneurs and their ventures."
Christina Tamer, senior program officer at VentureWell adds, "We hope this framework can help other entrepreneurship support organizations gain insights and improve their own work. This framework can also serve as a starting point for identifying common approaches that can advance the field."
We are seeking feedback from practitioners, researchers, and evaluators on the framework's content and potential utility.  Please send feedback to: Lauren Gase at lgase@venturewell.org.
This publication has been prepared with the generous support of The Lemelson Foundation and The Ewing Marion Kauffman Foundation, both longtime supporters of our work with emerging innovators, their ventures, and the entrepreneurial ecosystems that are critical to their success.