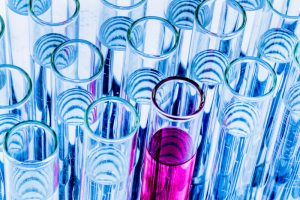 Five innovative projects focused on improving global health won the Design by Biomedical Undergraduate Teams (DEBUT) Challenge. The winners showed exemplary initiative in designing tools for a myriad of healthcare challenges, including diagnosing tuberculosis (TB) in children and a safer alternative for central line placements. DEBUT is a biomedical engineering design challenge for teams of undergraduate students, managed by the National Institute of Biomedical Imaging and Bioengineering (NIBIB), part of the National Institutes of Health (NIH), and VentureWell, a non-profit that cultivates revolutionary ideas and promising inventions. The NIBIB prizes were awarded based on four criteria: the significance of the problem being addressed; the impact of the proposed solution on potential users and clinical care; the innovation of the design; and the existence of a working prototype. In selecting its prizes, VentureWell considered two additional criteria: market potential and patentability. The $65,000 in prizes will be awarded during a ceremony at the annual Biomedical Engineering Society (BMES) conference in October.
The first place prize of $20,000 went to a team from Johns Hopkins University that developed a novel device to assist with the surgical management of deep-seated brain lesions. The minimally invasive brain retractor, Radiex, will allow surgeons to safely and effectively expose deep-brain operating sites in patients presenting conditions such as tumors, blood clots, or aneurysms by radially displacing neural tissue in hard-to-reach areas. Their device boasts a small port of entry, minimal focal pressure to tissue, and ergonomic dynamic control, to de-risk deep-seated lesion removal procedures for surgeons and improve clinical outcomes for patients.
Second place, with an award of $15,000, went to "The Voyager: Tibial Resection Tissue Protector" from Clemson University. The team developed a device that provides complete protection of the ligaments and vasculature surrounding the tibia using a retractor-style approach so that no accidental damage can occur during bone saw resection. It is easily deployable within the knee space, adjustable to fit varying anatomies, and integrates with current tibial alignment rods and cutting blocks, helping to reduce complications and decrease surgical time.
NIBIB's third place, $10,000 prize was given to Neuraline out of the Georgia Institute of Technology. Their patent-pending handheld tool assists in the placement of epidural anesthesia in labor and delivery, allowing  physicians to identify entry into specific anatomical spaces using bioelectrical impedance analysis. Different tissue types exhibit different electrical impedances that are measured by the device's electronics module, which enables real-time tissue identification. This helps physicians to better detect entry into the epidural space, thereby reducing complications and improving the reliability of the procedure.
The Venture Prize of $15,000 went to a team from Clemson University, "Concentracizor 4 (C4): A Novel Gyroscopic Screw Guide for Long Bone Fracture Fixation". This team developed a device, Concentracizer 4 (or C4), to assist orthopaedic trauma surgeons in fixating bone fractures. The device allows surgeons to precisely and confidently insert bone screws by providing an interchangeable drill bit guide, orientation memory, and a lighted driver guide that allows for proper placement of the bone screws. The intuitive and simple tool has a great capacity to improve orthopedic surgery outcomes.
VentureWell's Design Excellence Award and $5,000 went to The Talaria Ankle Brace team from University of California, Riverside. The device aims to improve stimulation of ankle muscles after injury, to decrease recovery time and the chance of further complications. The innovative redesigned ankle brace incorporates magnetorheological fluid to vary the resistance to the rolling motion of the ankle to automatically and instantly provide necessary support. The Talaria is activated by an inertial measurement unit (IMU) when the sensor detects the ankle as rolled past its natural threshold and can be personalized to the needs of the user.
There were 36 eligible entries received from 25 institutions in 15 different states. Congratulations to all our awardees!
Read more about the winning teams and their innovations here.