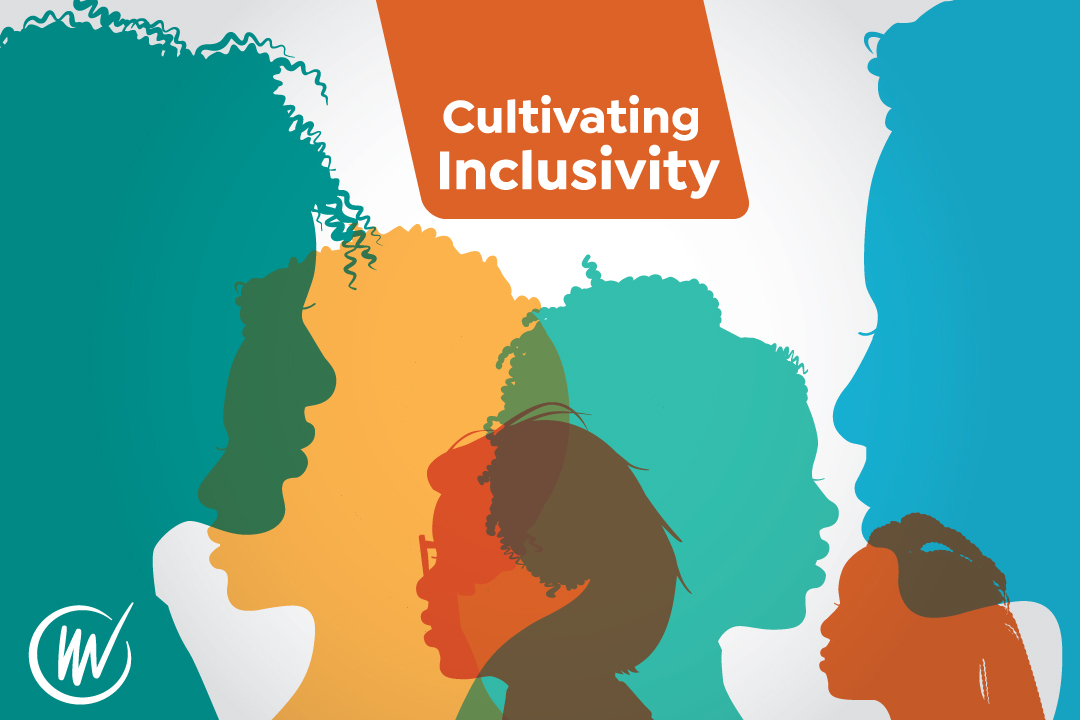 Our Cultivating Inclusivity article series takes a deep dive into one of the most talked-about topics at OPEN 2022: the concept of belonging in higher education. We'll unpack how the innovation and entrepreneurship community can further this important work. 
The concept of belonging is an integral aspect of equity and inclusion work. When we feel like we belong in a space, it's a privilege that we often take for granted. When we don't feel like we belong, it can eat away at our efficacy, our confidence, and our ability to perform. A lack of belonging is most acute for those who are underrepresented—and often overlooked—particularly in higher education. The compounding effect of those feelings can lead students, faculty, and staff to give up on an assignment, a course, a degree, or even pursuing a passion.
At VentureWell's annual OPEN Conference in March 2022, this topic was explored by several higher education industry experts:
Gilda Barabino, president of Olin College of Engineering and VentureWell board member
Justin McLeod, program officer at VentureWell
Sarah Zappe, assistant dean for teaching and learning and director of the Leonhard Center at Penn State
Justin Henriques, associate professor at James Madison University
They shared from their own personal experiences how a sense of belonging served to support their career growth. "The extent to which we feel seen, connected, included, and valued in a community—our sense of belonging—impacts how we form our sense of professional identity, professional development, and career progression," Dr. Barabino explained.
The following are some broad categories of ways to foster a sense of belonging within higher education; in the next post in this series, we'll provide more specific ideas.
Be an Active Listener
Encourage faculty and staff to share their experiences—and then be an active listener. We can cultivate belonging through "the power of telling our own story and receiving others' stories, both personal and collective," said Dr. Barabino. "Storytelling [is] a vehicle for forming—and changing—community."
As educators, we are in a unique position to lead with empathy and create spaces for ourselves and our colleagues to share their experiences. "In academia, there is a hierarchy, spoken or unspoken," Dr. Zappe explained. "Everyone knows where you fall. [It] made me feel less than." She spoke about her experience being the only woman—and only social scientist—in rooms with all engineering faculty, and how that directly affected her work.
"Really think about who's in the room and how they might feel," Dr. Zappe advised, challenging all educators to reassess the spaces they inhabit.
Foster Supportive Spaces
Intentionally created spaces can cultivate belonging, allowing for the mutual exchange of authenticity and vulnerability. This, in turn, can unleash potential. Without that sense of belonging, there is risk of alienation, when you 'enter a space that was not meant for me—solo status … and become acutely sensitized to the marginalization created by being 'othered,'' as related by Dr. Barabino.
"As an educator, I think the power of belonging is really a gateway to innovation," Dr. Henriques said. He provided an example of a student whose family had immigrated to the U.S., and whose rich cultural background played a big part in his sense of belonging. But when he came to college, "he felt that his name was different" compared with his peers. By joining the University Innovation Fellows, a program that empowers students and faculty to become changemakers in higher education, he flourished—launching a campus-wide hackathon and even joining a leadership program where he mentored other students and shared his stories. Dr. Henriques pointed out that "breakthroughs in belonging are almost never accidental."
Share Your Authentic Self
While it can be risky to put our authentic selves out there and address the feeling of being othered, it is through this process that we and others can truly grow. Consider the impact that sharing the lived experiences of faculty and staff might have on students. Here are just a few examples of stories that may resonate:
"As a high school student in a predominately white [high] school, I was typically the only Black in my classes, and I became accustomed to outsider status," Dr. Barabino told us. "In my chemistry class, women were ignored and made to feel like chemistry was not for them. To some extent, I pursued a bachelor's in chemistry to prove my male chemistry teacher and others wrong."
"We immediately noticed we were the only Black people in the building," McLeod said of his first pitch competition experience in college. "I could count the number of Black people on my hand. "It was new to me. I think this was the first time in my career journey [where I] got a sense that I didn't belong. And I thought, 'Okay, I'm going to change this. … I told myself I was going to be authentically me, and I'm not going to change that for anybody."
"One of our advisory board members [who] was an older gentleman, [at] the end of the meeting, he handed me his handwritten notes and asked me to type them up for him," Dr. Zappe said. "There were other ways that I was 'the only' [in a room]. I was often the only non-engineer, the only social scientist, the only non–tenured track faculty member, the only person back then who might've been under 40, and the only mom. … Over time, these little things add up and they get to you."
Soliciting—and internalizing—the stories and lived experiences of our students and colleagues will not appear on a set of course or job objectives, yet the empathy it sparks will foster human connection. The sharing of stories and the resultant feeling of being seen and heard can open us up to learn and create and perform. Collaboration and synergies can flourish; innovation and flow can emerge.
Continue To Engage
We invite you to continue engaging in these discussions, and to actively pursue further reading on the subject. Vincent Tinto, a distinguished professor at Syracuse University and notable researcher of college student attrition in the mid-1980s, attributed college student persistence and retention to a sense of belonging. Many educators have built upon this theory in the intervening years. See, for example:
This is the first in a series of articles on VentureWell's OPEN Conference 2022, with a special focus on equity and inclusion. Check out our resources for advancing equity for more ideas on advancing equity in education. You can also watch excerpts from OPEN sessions that informed the development of this article:
About the Author
KD Maynard has worked with the Bill and Melinda Gates Foundation's Frontier Set, seeking best practices to promote the retention and success of college students. Leveling the playing field has been a theme in her career, which spans a number of roles in a variety of different institutions. Previously, KD also consulted on VentureWell's Pathways to Innovation National Science Foundation grant, working to reframe the delivery of engineering education to undergraduates.