As world leaders meet in Katowice, Poland for the United Nations climate change conference known as COP24, the urgency of global warming has never been more apparent. The October report by the UN's Intergovernmental Panel on Climate Change and the US government's National Climate Assessment, released in November, lay out the environmental and economic risks of inaction in stark new terms. Yet amid this growing chorus of alarm, entrepreneurs in the clean technology sector and their backers point to a thin silver lining: climate change, dire threat that it is, also represents an opportunity, a long-overdue invitation to transform society through the adoption of sustainable technologies.
Indeed, interviews with thought leaders at cleantech incubators and accelerators suggest that society's now-critical need for innovation is unleashing social, financial, and market forces that—with the proper entrepreneurial response—could serve to counter the climate change crisis threatening civilization.
"As far as we are concerned, there is only opportunity," contends Katie MacDonald, Senior Director of Strategic Partnerships at Greentown Labs, the country's largest cleantech incubator, located in Somerville, Massachusetts. "We've seen policy progress on putting a price on carbon, statistics about how green jobs could provide immense economic growth, and incredible cost improvements in technology to bring about a new clean-energy economy. There are rules in economics and in science that govern the viability of these things, and all of them now point in our favor."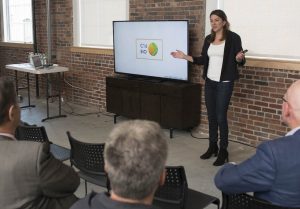 Though US policy under the current administration has veered away from supporting climate change action, that approach has only bolstered the resolve of cleantech backers, adds Mitch Jacobson, Director of the Austin Technology Incubator at the University of Texas at Austin. "Under Obama, there was an amazing amount of money to back these initiatives. He was building a cleantech economy. All of a sudden, we are back to ground zero. To me, this doubles down our efforts. It makes us more passionate," says Jacobson, who notes that his group is now seeing significant interest from investors new to the cleantech field. "We all know that if we don't do anything, our kids and grandkids are facing a horrible demise."
What investors and the markets may be recognizing is something cleantech backers have long known: climate action requires us to think differently before we can live differently. And that's where entrepreneurs excel. "One of the things that comes out of the startup world is that entrepreneurs are untethered to things like the 150-year history of the grid, so they can really bring innovative thinking to these areas," notes Dave McCarthy, founder, executive director, and funder of Potential Energy DC, a cleantech incubator in Washington, DC. "It's really hard for people who have been in that environment for a long time to keep themselves innovative. Startups don't have that baggage."
At the same time, say these thought leaders, cleantech entrepreneurs must be able to balance their passion for their venture (whether it's a better way to make solar panels, a more efficient diesel engine, or a synthetic palm oil, to name a few cited startups) with hard-headed business pragmatism. Because, as McCarthy notes, "if you are not transacting business, you are not having an impact." Adding to the challenge, says Jacobson, is the reality that innovating and fundraising in these sustainable infrastructure sectors "usually requires more time, more money, more patience, and more persistence." MacDonald puts it even more bluntly: "This is not a journey for the weary."
What It Takes: Key Traits to Tackling Climate Change
So, what are the necessary skills and traits that allow cleantech entrepreneurs to overcome the obstacles and succeed? Given the dynamics of trying to introduce potentially disruptive technologies to legacy fossil fuel industries, McCarthy cites emotional intelligence. "You have to be able to see a problem from multiple vantage points," he says. "You have to be able to sit in the seats of multiple people and be empathetic, be able to understand what the other parties involved in these big systems need, then find the incentives that are inherent in these marketplaces. I don't think anybody wants to ruin the planet, but these are people in 150-year-old systems, and you have to be able to put yourself in their position."
"One of the things that we look for is coachability and flexibility," says Jacobson. "Flexibility because, in many cases, these startup CEOs are scientists or engineers that have a technical background, not necessarily a business background. Can that technologist continue to be the CEO? At some point, they may have to become the chief science officer and bring in a CEO to get them to the promised land."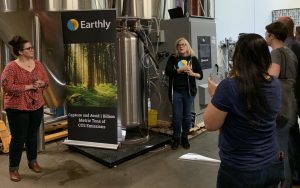 "Focus is really key," adds MacDonald. "You need to know what you do, and what you don't do." With that in mind, Greentown Labs wants entrepreneurs who are comfortable asking questions, who through a hundred or more interviews have come to deeply understand their customers' pain points and know that they are developing a product that has a market. "We've seen a lot of teams that had great intentions fail because they didn't go through that exercise." Later success also demands interpersonal skills—in hiring compatible team members, assessing investors, understanding partners—so life experience can be key. "We find that the founders who have had some kind of experience—whatever it is—outside entrepreneurship, and who understand the landscape of commercial business and economics, tend to do better."
And, of course, cleantech entrepreneurs need to have passion. "But it has to be a passion to get to the solution, not a passion that you are right, and the other side is wrong," clarifies McCarthy. "That's where a lot of the passion runs amok, where me wearing my green hat is right, utility burning coal is bad, and they just need to realize how bad they are. I've seen people carry that ax to grind to the podium on pitch night and they end up turning people off."
Getting the Finances Right
Winning over the right investors is never easy, but—perhaps in recognition of entrepreneurship's potential to be an agent of innovation—the sector is now seeing heightened interest from beyond the traditional venture capital groups. Jacobson's Clean Energy Incubator, for example, is seeing increased interest from family foundations that have not previously invested in cleantech. "We point out that there is a return on your money in these kinds of investments, but there is also an amazing impact that you can make on the environment," notes Jacobson, whose group for the past two years has hosted e-capital summits at EarthX, Dallas's Earth Day celebration.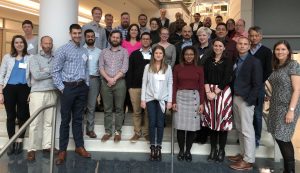 At Greentown Labs, MacDonald's Greentown Launch program pairs startups with corporate strategic venture capital, which has become "one of our favorite sources of capital for companies," she says. Of the startups that enter the program looking for corporate venture partners, more than 65 percent leave with a deal. They also often gain access to the partner's research and development teams, customer and supplier channels, and other helpful business resources. "It's been a really successful model," she says, "and one that we hope to continue to use to insert more capital into the industry." 
But before exploring any venture capital opportunities, startups can benefit from learning as much as possible about the cleantech industry. According to VentureWell senior program officer, Christina Tamer, "A solid understanding of market dynamics is a key success factor. Some companies become too focused on the day-to-day that they forget to ask questions that will help them clarify their vision for the company beyond fundraising and launch. The board of directors can help frame the big picture and figure out where the company fits into the market."  
For McCarthy, these financial, social, and market forces driving cleantech are a sign that, regardless of the current administration's policies, society still has the means to take on climate change. "Why are we waiting for government to tell us to do this stuff? We should be doing it ourselves—recycling, consuming less, upgrading our homes. The reason I stay passionate is because I see the will of the people actually moving this stuff forward. And I see businesses that are successfully doing this. That's what's encouraging to me."
As world leaders gather at COP 24, cleantech entrepreneurs around the US will be continuing their own efforts to build a more sustainable future, backed by supporters who recognize that solving climate change requires precisely the kind of industry-shifting innovations that startups can best provide.
Featured photo credit: Greentown Labs