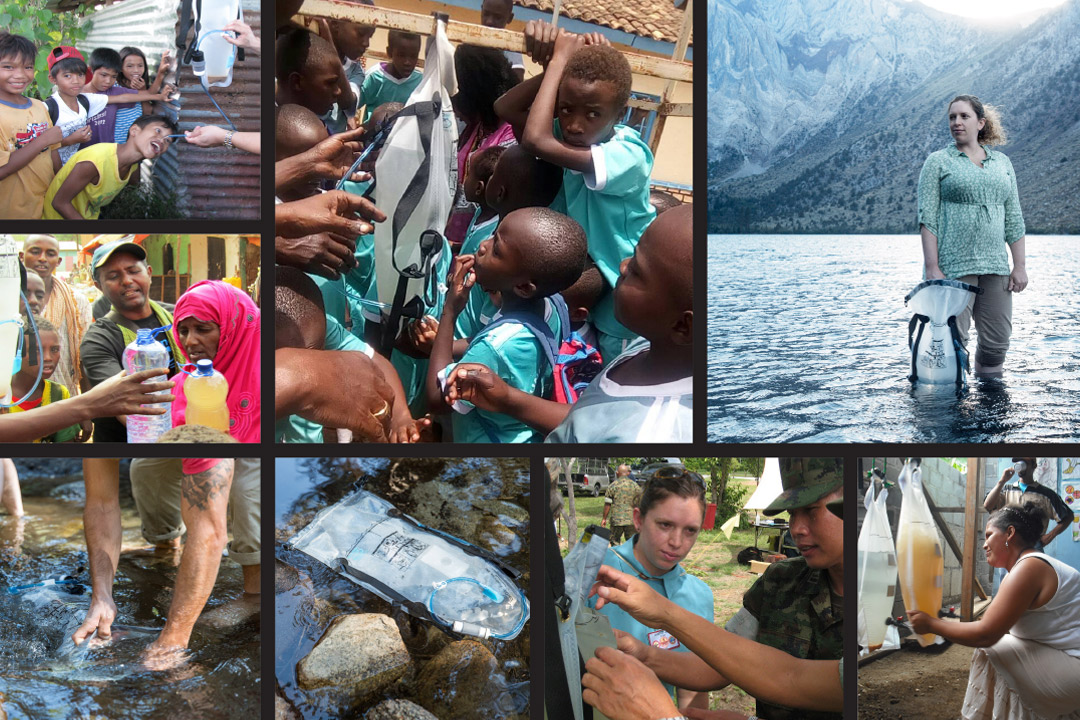 Over our 25-year history, we have worked with hundreds of early-stage innovators. Each of these innovators has a unique story to tell that reflects the complexity of the entrepreneurial journey. Our new case study, From Idea to Impact: DayOne Response, offers a deep dive into one innovator's journey. It highlights the nuanced experience of an early-stage innovator and her startup, and takes a retrospective look at the milestones that were accomplished along the way. It also illustrates how science and technology innovation can organically lead to a startup, ultimately creating measurable impact on solving important problems. We interview the innovator, founder Tricia Compas-Markman, to detail the chapters of her trajectory.
"This case study demonstrates the many lessons learned while launching a venture," said Christina Tamer, director of early-stage innovator and venture development programs at VentureWell. "The experiences of company founders can serve as a reminder that the process is not always straightforward. Prospective founders and their supporters need to have a realistic understanding of what to expect."
about DayOne Response
Each year, storms, earthquakes, floods, and other crises affect some 250 million people. These people need relief agencies to spend an estimated $6.75 billion to provide clean drinking water.
DayOne Response was a for-profit company with a mission to provide access to safe drinking water within days of a disaster. Its product, the DayOne Waterbag, was a purifying system based on a 10-liter, backpack-style plastic bag. The user could collect suspect water and treat it with a chemical disinfectant and filtration, producing a portable supply of drinkable water in 30 minutes.
Tricia Compas-Markman founded DayOne Response and ran the company for about 10 years. She is now a senior program officer at VentureWell. She studied civil and environmental engineering as an undergraduate and graduate student at California Polytechnic State University in San Luis Obispo (Cal Poly). After she graduated in 2009, she spent many more years field testing and commercializing the DayOne Waterbag.
The company provided more than 40 million liters of clean drinking water to people in 35 countries. Clean water made possible by DayOne Response's Waterbags saved countless lives.
"It was an incredible journey of learning, risk-taking, and collaborating with so many amazing people globally," says Compas-Markman. "I'm thankful for all the support of mentors, advisors, board members, hard-working team members, partners, customers, corporate sponsors, and other entrepreneurs. It's true: it takes a village to transform an idea into impact."
key case study components
The case study examines the evolution of DayOne Response through several lenses. Each component provides readers with insights into the entrepreneurial journey. These include:
Detailed trajectory. Each chapter details an aspect of the technology and business plan evolution.
Lessons learned. Each chapter, plus a section at the end, highlights lessons learned from the time period.
Venture Development Milestones. Retrospectively, the case study outlines the milestones accomplished against our Venture Development Framework (VDF). This reflects the slow and complex journey that science and technology founders undergo on the path to validating a business model and securing recurring revenue.
Thought starters: Compas-Markman revisits key decision points to explore if other choices might have changed the outcome of her business.
highlights of case study content
The case study details many DayOne Response milestones:
Growth from student to entrepreneur. Compas-Markman's participation in the Clinton Global Initiative University and network, VentureWell E-Team program, and the Unreasonable Institute's incubator accelerated the transformation from idea to impact.
Relationships. DayOne Response nurtured relationships with Cal Poly Technology Transfer, Procter & Gamble, the US Navy, and Cascade Designs that provided valuable support throughout the journey.
Partnerships. Partners included the International Medical Corps (under the Clinton Global Initiative), which made it possible for DayOne Response to test Waterbags in Kenya; the United Nations World Food Programme, which provided a hub for stockpiling the Waterbags in Dubai and regional warehouses near global ports; and the Latter-Day Saints humanitarian relief group, which enabled DayOne Response to test its Waterbags in Haiti and the Philippines.
Funding. The case study describes early-stage funding from the Clinton Global Initiative University and VentureWell, pitch competitions, a family and friends funding round, and a seed funding equity round from angel investors. It also describes the difficulties the early-stage startup faced in bringing in investors.
share your input
Whether you are a funding partner or someone referring teams to our programs, we look forward to your feedback, questions, and partnership! Please get in touch with us at hello@venturewell.org—we're excited to connect with you.
Our Venture Development Framework is a tool to help entrepreneurship support organizations (ESPs), program partners, and entrepreneurs understand the steps required for early-stage science- and technology-based ventures to move toward commercialization.
Our report, The Multidimensional Impact of Entrepreneurial Support Programs: Key Takeaways for Program Development and Evaluation, highlights the interrelated impact of entrepreneurship training on individuals, ventures, and ecosystems.
Do you know a potential E-Team? Learn more about the E-Team grant program.