We awarded over $225K total in funding to 24 student teams developing high-impact innovations.
We are excited to announce the 24 early-stage student innovator teams who have been accepted into our Summer 2020 E-Team Grant Program! The teams, selected through a competitive national review process, were chosen based on the potential for their innovation or invention to have a significant positive social, health, or environmental impact.
Seventeen teams have been awarded a $5,000 Stage 1 grant, and seven teams will receive a $20,000 Stage 2 grant. These funds will support the teams in conducting customer discovery research, advancing prototype development, and establishing their intellectual property portfolio as they move their projects out of the university lab and into the market.
In addition to funding, these innovators will take part in our intensive Early-Stage Innovator Training Programs. Stage 1 grantees will attend the Pioneer workshop, which focuses on customer discovery and Stage 2 grantees will take part in the Propel workshop, where they will work to develop and validate their business model. 
Innovations being developed by the Summer 2020 cohort include a smart fertilizer system for large crop producers, sustainable fabric made from recycled red plastic cups, and antimicrobial technology for continuous sterilization of fabrics.  
Meet our the Summer 2020 cohort and learn more about the inventions these early-stage innovators are developing and launching:
stage 1
---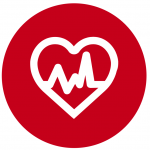 AI-Ris  Texas A & M University | Healthcare/Medical
AI-Ris is developing a system to prevent vision loss that allows people with eye disease related to diabetes to monitor the conditions of their eyes themselves without visiting medical professionals.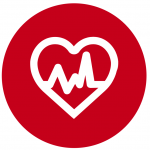 BetterBra  Dartmouth College | Healthcare/Medical
BetterBra is developing a nursing bra that accommodates the significant changes in breast size that women experience over the course of breastfeeding their infant.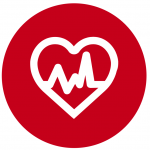 Brave Virtual Worlds  University of Virginia-Main Campus | Healthcare/Medical
Brave Virtual Worlds is developing therapeutic suits for physical therapy patients that have built-in resistance and that automatically collect and share user data to help therapists track patient compliance and progress.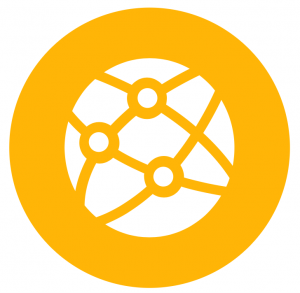 BuzzButton  Brown University | Information Technology & Communication
BuzzButton is developing a portable, handheld device to charge mobile phones for users who are temporarily or permanently off-grid.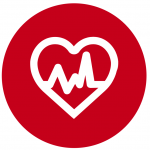 Cerviscope  Johns Hopkins University | Healthcare/Medical
Cerviscope is developing a portable cervical cancer screening tool and platform that analyzes pap smear tests instantly and eliminates the need for costly laboratory processing.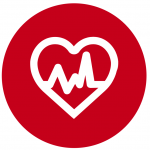 EdgeSense  Johns Hopkins University | Healthcare/Medical
EdgeSense is developing an object for use in breast cancer treatment that marks the precise position of a cavity after a tumor is removed to improve the accuracy and reliability of radiation therapy.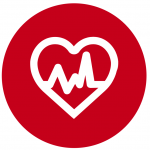 EDGE Sound Research  University of California – Riverside | Healthcare/Medical
EDGE Sound Research is developing hand-held devices that translate sound into vibrations in order to improve communication between teachers and students who are hard-of-hearing or have developmental disabilities or autism.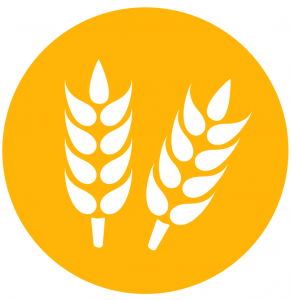 Land Maverick  University of Connecticut | Agriculture
Land Maverick is developing a system for golf courses to automatically measure and analyze environmental data collected on site in order to manage fungicide and fertilizer application and minimize damaging runoff to adjacent ecosystems.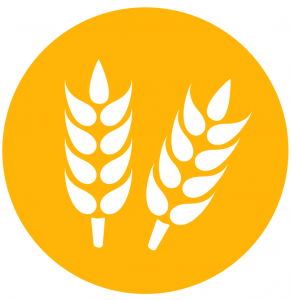 PhenoLogic  Michigan State University | Agriculture
PhenoLogic is developing a smart fertilizer distribution system for large crop producers that uses sensors to precisely calculate each plant's needs and automatically deliver the fertilizer through a pressurized water line, optimizing the complex and typically manual process of watering and fertilizing large crops.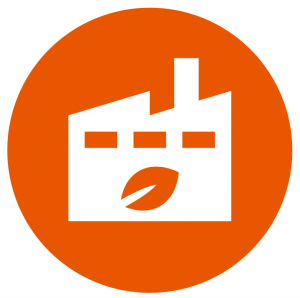 Pixals  University of California-San Diego | Manufacturing
Pixals is developing color-changing garments to help fashion brands shorten production time and provide shoppers with a more personalized in-store experience.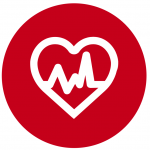 Ocular Technologies  Massachusetts Institute of Technology | Healthcare/Medical
Ocular Technologies is developing a telemedicine system that will allow medical professionals to examine patients' eyes remotely in order to diagnose eye disease and damage, reducing inaccurate diagnosis and delayed treatment.
One-Voice  Oklahoma State University-Main Campus | Sanitation/Water
One-Voice is developing a predictive analysis tool to help municipalities prevent sewer pipe failures by integrating and automatically analyzing multiple data sets.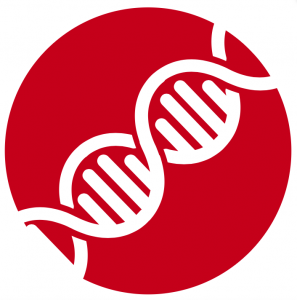 SaniTouch, LLC  Johns Hopkins University| Biotechnology
SaniTouch, LLC, is developing an anti-microbial technology that can safely and continuously sterilize materials and textiles such as bedsheets and clothing – while in use – against antibiotic-resistant bacteria and fungi.
Stemloop  Northwestern University | Sanitation/Water
Stemloop is developing an environmental testing platform that can rapidly test for SARS-CoV-2 (the COVID-19 virus) on surfaces and in wastewater without the need of a laboratory or heavy equipment.
The New Norm  Johns Hopkins University | Energy/Materials
The New Norm is developing a wearable fabric made from recycled red Solo-brand plastic cups to create sustainable clothing material for the fashion industry.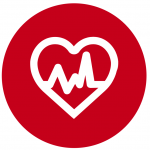 The Techies  Purdue University-Main Campus | Healthcare/Medical
The Techies is developing a spoon that seals to keep contents secure and help people with movement disorders or tremors eat food more effectively. 
stage 2
---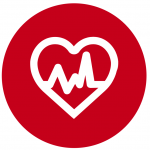 DelivHer FemCare presents Anu Clean Cup  Georgia State University | Healthcare/Medical
Currently available forms of feminine protection need improvement in comfort, performance, health concerns, and freedom to engage in physical activities. DelivHer FemCare has designed a comfortable, disposable menstrual cup that is worn internally and allows for greater freedom during physical and sexual activities while menstruating.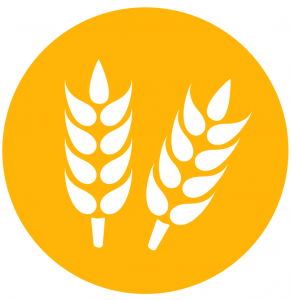 Leef Jerky  Worcester Polytechnic Institute | Agriculture
Livestock farming is not capable of sustainably satisfying the global demand for meat, producing significant volumes of greenhouse gases and consuming a high proportion of global water. Leef Jerky developed a beef product that is made from cells that are harmlessly taken from cows and grown on a plant-based platform, providing an environmentally sustainable alternative to meat production.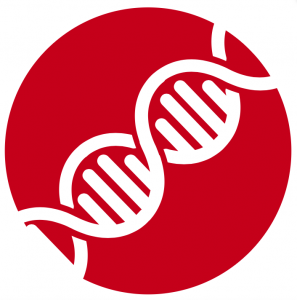 PHIXED SYSTEMS  University of California-Davis | Biotechnology
Biomanufacturing of products such as medications, foods, and industrial chemicals relies on sensors to monitor important production parameters, yet 10% of production runs fail due to bad measurements. PHIXED developed a monitoring system to accurately measure a variety of biologic manufacturing parameters such as pH in order to improve the reliability and reduce failures in production.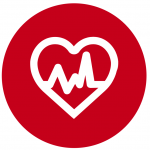 INSU Health Design  University of Houston | Healthcare/Medical
Some medications, like insulin, require cold storage and can spoil if electrical power is lost. To provide portability and independence, INSU Health Design developed a personal-use system with rechargeable batteries for storing medicines to efficiently keep them cool for days without relying on the electrical grid.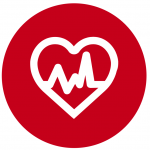 MedLock  University of Virginia-Main Campus | Healthcare/Medical
Patients in outpatient opioid addiction clinics take recovery medication to ease withdrawal symptoms but still are at risk for relapse. To improve treatment and prevent relapse, MedLock developed a smart pill dispenser that helps patients track both when they take the medication and their symptom severity— and analyzes the data and messages the patient to help them avoid relapse.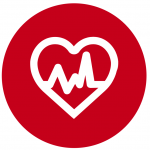 Neurotendo  University of California-San Diego | Healthcare/Medical
Minimally-invasive vascular surgeries rely on micro-catheters to access the injury deep inside the patient's artery, but directing the micro-catheter accurately is difficult and leads to procedural failure for many patients. In order to navigate arteries more quickly and deploy implants precisely, Neurotendo developed a handheld controller that allows surgeons to steer the micro-catheter tips, which will reduce procedural failures.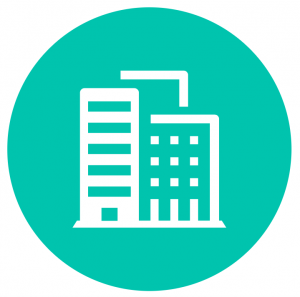 PlasTech Ventures  Lehigh University | Infrastructure/Building
Only 20% of plastic waste in the Philippines is recycled at industrial facilities. In order to increase recycling and provide a source of income, PlasTech developed a customizable micro-recycling facility that will allow small organizations and entrepreneurs to recycle plastic waste, and manufacture and sell construction blocks from it, and share practical knowledge with other users. 
about e-team grants
---
E-Team Grants give student teams the opportunity to access up to $25K in funding, along with the training, networking opportunities, and national recognition they need to launch their venture. We have trained over 850+ student entrepreneurs comprising 330+ E-Teams who have collectively raised more than $205 million in follow-on funding and launched over 180 ventures after taking part in the E-Team Grant program. 
Learn more about our E-Team Grant Program and our Early-Stage Innovator Training Workshops.