A recent New York Times article highlighted a movement among early-stage innovators seeking alternate funding sources and models. It's wise for founders to explore funding avenues that align with business goals as well as personal and professional values. Regardless of the path you take, it's important to think strategically when seeking the right long-term financial partner. An ideal partner comes with strong connections, relevant experience, and valuable advice—not just financial support. Here are some important tips to consider before starting fundraising efforts.
Seek investors on your wavelength:

Identify several firms and groups that focus on your stage and sector—and seek those that have a thesis that aligns with your company's mission. Conduct due diligence on the investors, including talking with other ventures in their portfolio.

Gather data:

Before pitching to investors, be sure that you have and can present a due diligence package that proves that your startup is a viable investment opportunity.

Share numbers on customer demand. Include test results that proves your technology concept. Illustrate your projected financials and business trajectory. Identify key milestones your startup needs to achieve, and the associated costs.

Maintain connections:

The stronger your network, the better your chances for receiving valuable guidance and gaining potential investment opportunities. Stay in touch with people you meet in the investment community. Don't only connect with partners; analysts and associates from investment firms are also helpful resources. If you receive a "no" during a pitch, don't take it personally. Ask for feedback and move on, but keep the investor on your radar. You may reach a point where you could present evidence that successfully address the investor's initial concerns.
Finding the Right Financial Partner: A Real-Life Example
Here are real-life learnings—as originally published on NextBillion—of VentureWell E-Team grantee and investment portfolio company, Kinnos. The team successfully connected with the right financial partners for its healthcare innovation. The team's story offers insights and inspiration for other startups seeking critical funding.
Jason Kang, Katherine Jin, and Kevin Tyan founded their company, Kinnos, during the Ebola outbreak of 2014, when African healthcare workers were accounting for one out of every 20 deaths. Their product was Highlight, a chemical that allows even untrained workers to apply disinfectant correctly. When added to a chlorine disinfectant, Highlight turns the mixture blue, helps it fully cover surfaces, and changes color when decontamination is done. The material was so promising that the team quickly received more than $750,000 in grants and prizes from various entrepreneurial competitions. Not bad for three juniors at Columbia University.
Over the next four years, the trio graduated from college, and Highlight was being used at Ebola treatment centers in Africa and elsewhere, and had been adapted for use with disinfectant wipes in U.S. hospitals. But as Kinnos moved Highlight from promising idea to commercial product, the founders had to learn to navigate another high-risk environment: the landscape of startup investment, with its venture capitalists, angel investors, and lenders whose help and resources can often decide an emerging company's future.
The team's success in this area—they have raised $1 million in venture funding from angel investors—offers a number of key lessons for other entrepreneurs. Kinnos's roller-coaster ride from winning competitive grants to exploring venture capital to finding the right angel investors is representative of the twisting path taken by many ventures. It demonstrates the importance of fully exploring the various financing options available to new startups.
According to Kang, Kinnos's CEO, the process of finding compatible investors takes effort. "The most important thing is just putting yourself out there, networking, and taking every opportunity you can find," he says. "Whether that's pitch competitions, or going to angel group meetings, talking to friends of friends. Everything helps."
Tapping Grant Potential
One aspect of the Kinnos story that is not typical is the scale of the venture's initial success, specifically those early grants—most notably the $650,000 prize from the Fighting Ebola Grand Challenge sponsored by the United States Agency for International Development (USAID). "When we first started, we took advantage of our status as students," notes Kang. "There are a lot of programs, such as the VentureWell E-Team Grant program, that give non-dilutive grant funding to student entrepreneurs. And there are a lot of student competitions out there that we were able to compete in and win, like the Lemelson-MIT Student Prize and the Collegiate Inventors Competition. We won about $100,000 in additional prize money from these competitions."
That's a lot of money for some college students who haven't started a company yet. The USAID grant was significant, and it is rare to acquire one so early on. But they were solving a critical problem and there was funding available to address the issue.
For entrepreneurs working to solve major social, environmental, and health problems, philanthropic funding offered through grants and competitions are a critical source of early money and validation.
"That funding helped us get enough data to show that our product worked," notes Tyan. "We were able to travel to meet end users of our product and gather evidence to prove that our product was something they actually wanted."
Exploring Venture Capital
When Kinnos decided to diversify its revenue stream and focus on disinfectant wipes for the U.S. hospital market, they knew additional financing would be key. The size of the investment they were seeking and the expertise they were hoping to add to their team first led them to venture capitalists. But even with data and testimonials to prove that Highlight was necessary and effective, it was still a tough sell. "Ours is a niche product," Kang explains. "When you think of biotech or healthcare you don't really think of disinfectants. A lot of investors we talked to said, 'I can see why this innovation is needed.' But then they'd tell us that it didn't fit their investment thesis.'"
This is not unusual for venture capitalists, who tend to invest in accordance with their firm's business model. Many early-stage ventures, especially in science and technology, are going to find success with angels before they find success with larger venture capital funds. Angel investors, who are working with their own wealth, have slightly higher risk tolerance than VCs. However, angels are harder to find.
Looking for the Right Angel
After striking out with VCs, the team decided to explore angel investors, specifically investors with expertise in the healthcare industry who could offer them guidance as well as financial backing. "We wanted smart money," explains Kang. "We wanted connections, experience, advice, and so on." As it happens, the investors they found did not have expertise in healthcare, but they did bring experience building businesses and had connections to top hospitals around the country. "We were really fortunate that we decided to take the money because they've been very helpful."
For a first-time entrepreneur in a challenging industry, it's wise to find investors—whether an angel or a VC—that can add value and provide guidance. This can be someone, for example, who could take a board seat and be a coach that the CEO can turn to.
A Winning Pitch
When the Kinnos team found the right audience, their pitch worked because they focused on telling the story and inspiration behind their product to emphasize its impact. "Sometimes it's hard to get to the mission of why you do what you do without telling a story behind it," Jin explains. "By the time we were raising money, we had developed two or three anecdotes that we knew worked really well." The team still has a long way to go to reach market penetration, but the angels believed in the story and were willing to take the risk and provide support.
Ultimately, a successful relationship between entrepreneurs and investors—initiated through investor discovery and built further through the due diligence process—relies on trust. Establishing a trusting relationship with your investors is crucial because they are the people you are going to call when things are going well—or poorly.
In the case of Kinnos, which ultimately found the right angel investors, its future looks bright. In fact, the team's story is just beginning.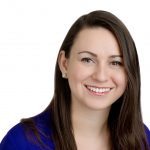 Christina Tamer oversees VentureWell venture development programs working with early-stage innovators from initial customer discovery to investment readiness.