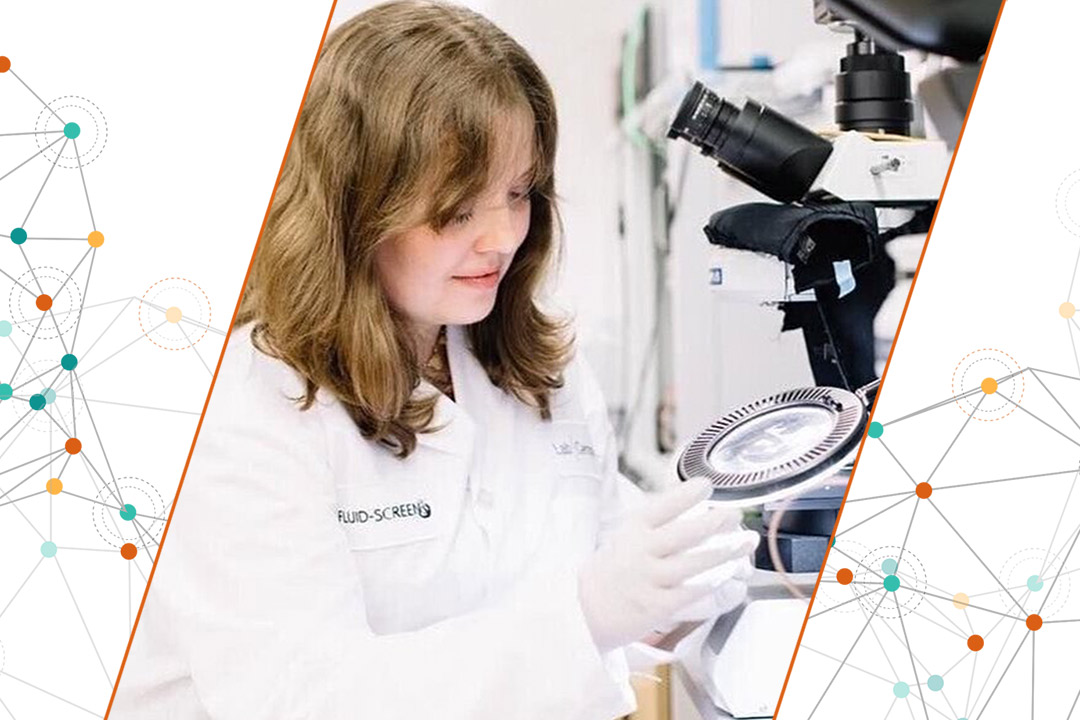 After thousands became ill during the 2011 E coli. outbreak in Europe due to bacterial contamination, scientist Monika Weber became determined to design more advanced diagnostic technology to prevent it from happening again. That idea became Fluid-Screen, an award-winning microchip platform that identifies bacterial contamination in water and food sources in just minutes with 99% accuracy, significantly faster than traditional petri-dish based methods. To transform her idea into a successful venture, Weber participated in the VentureWell E-Team program, an entrepreneurial support program (ESP) that aims to provide early-stage science and technology innovators with the financial support and training they need to take their invention to market.
Weber's experience illustrates one key insight described in our report, The Multidimensional Impact of Entrepreneurial Support Programs—the importance of carefully structuring programs to meet the specific needs of the entrepreneurs being served. All early-stage entrepreneurs come to innovation development with different experiences and skill sets. ESPs help early-stage innovators develop their ideas into viable businesses, seek and secure funding, build their networks and identify potential partners, and prepare to launch into the market or expand.
For the study, we spoke with Weber about her journey as an entrepreneur, and the value of the E-Team program on her venture's growth.
bridging knowledge gaps helps transform lab-based ideas into real-world solutions
Driven by a mission to advance global disease prevention efforts, Weber honed the technology for Fluid-Screen as a Microelectronics PhD student at Yale University. "In the 21st century, we still use bacterial culture to provide us with information on whether there is bacteria present in samples or not, and it's just too slow. We needed a faster way because at Fluid-Screen, we believe that people make better decisions regarding their health and their families' health when they have access to the right information, and we want to enable this access." she explained.
While taking business classes at the Yale School of Management, Weber's professor and mentor introduced her to VentureWell. As part of the class, Weber drafted ideas for a business plan and submitted a proposal to VentureWell, and she was awarded an E-Team grant. The E-Team program, which provides tiered grant funding, experiential training, and action-oriented coaching and mentoring to early-stage innovators, was designed to specifically support science and technology students. The phased training program is grounded in our Venture Development Framework, which defines critical milestones for early-stage ventures and programmatic lodestars across six key categories: team and venture structures, technology, intellectual property, market, business model, and resources.
It was through VentureWell early-stage innovator training for E-Teams, Weber says, that she developed the skills to advance both the scientific and venture concept of Fluid-Screen. Weber grew up in an entrepreneurial family—her father owned a small electronics company—but she hadn't directly pursued entrepreneurship until she founded Fluid-Screen. Many of the study participants also noted that before their E-Team participation, they hadn't necessarily considered themselves entrepreneurs but they had been able to close the gap between the technical knowledge they arrived with and the fundamental business skills and tools they would need to launch a successful startup.
"I think VentureWell is really so instrumental in this very early phase, especially for me as a scientist, to help me make this transition to being an entrepreneur, to being a leader, to starting a company, to being able to build a team, to build relationships in the industry with both customers and investors, and then, to be able to get this venture off the ground," she shared.

—Monika Weber, CEO and Founder of Fluid-Screen
Through her participation in the E-Team program, Weber gained access to the resources and guidance to cultivate an entrepreneurial mindset and build the business foundation of Fluid-Screen. She emphasized the value of using the Lean Startup methodology to develop a viable business model, and noted that the E-Team program helped her acquire technical business acumen, particularly around the patenting and investment processes. "Only when I had sufficient business knowledge was I ready to be a CEO, and only then was the company ready to go and raise angel investor funding," she stated.
Since their time at VentureWell, the Fluid-Screen team has secured over $7.4 million in funding, generated over $3 million in revenue, and has hired eight full-time employees. They've also won multiple awards for their technology, including the Innovate Mass Water Challenge from MassCEC, the Challenge Cup 1776, and the New England Innovation Award.
By structuring curriculum around the specific needs of their innovators, ESPs can help early-stage innovators like Weber gain the business skills and confidence to launch scientific inventions out of the lab and into the world. For more insights, read the full report, read about the Venture Development Framework, and attend our annual conference, OPEN, in March.
The E-Team program supports dedicated science- and engineering-based student teams from across the nation in bringing their high-impact innovation out of the lab and into the market.