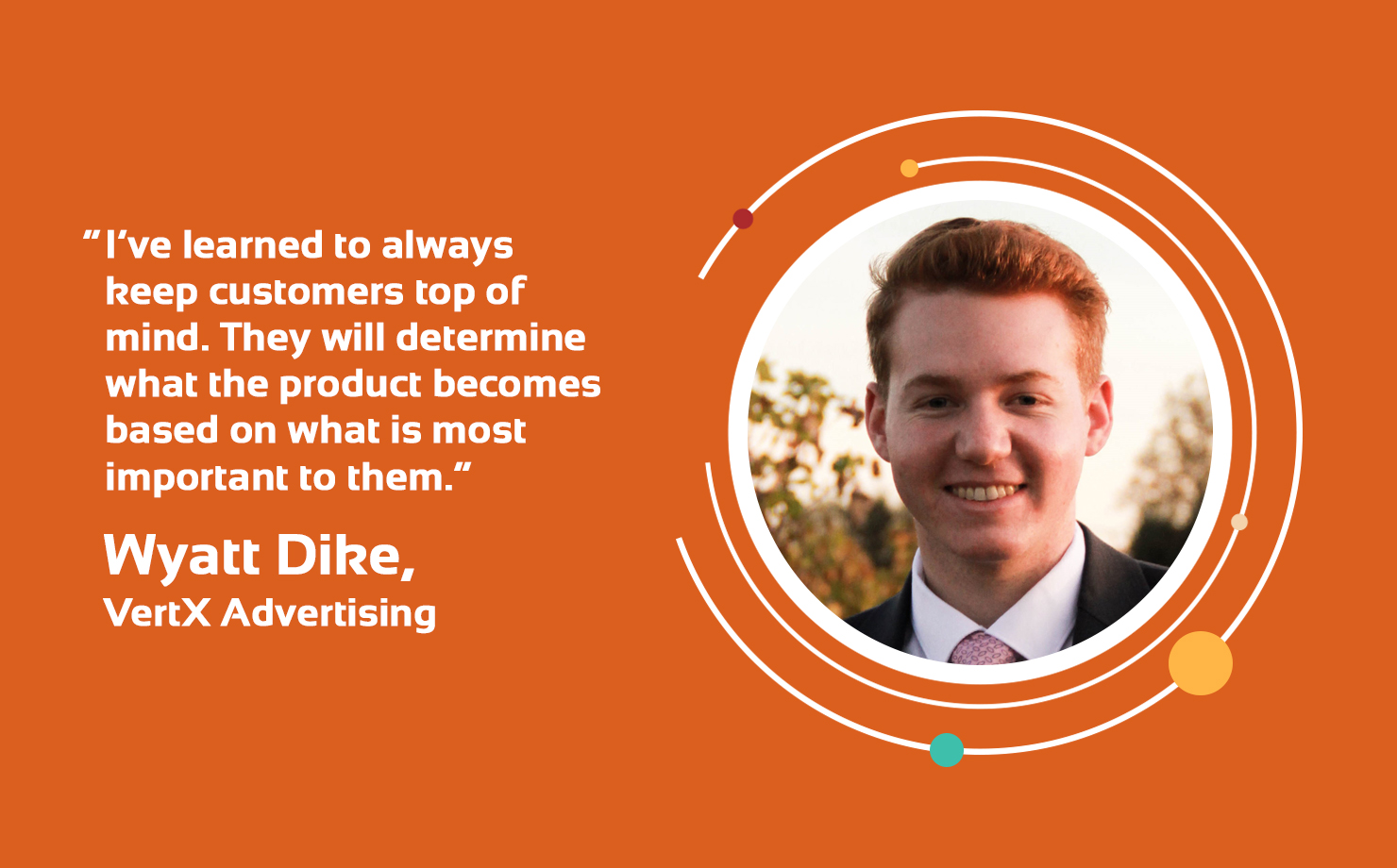 An innovator's journey from idea to market can be challenging and complicated—but also rewarding. Each month we explore how inventor-entrepreneurs in our network have evolved since they started their journey. Our goal is to share key learnings and best practices with early-stage science and technology inventors embarking on a path of innovation and entrepreneurship. Our latest spotlight is Wyatt Dike, Founder and CEO of E-Team, VertX Advertising. The team is developing antimicrobial coatings for use in public transportation that double as advertising space, providing the transit agency with both improvements in cleanliness and a new revenue stream.
What challenge did you seek to solve with your innovation and why?
When people talk about public transportation, one of the last words you'll hear people use to describe it is "clean". Studies have shown that gripped surfaces in public transportation are covered with bacteria and viruses that can cause disease.
During my first internship as a design engineer, I commuted 4-5 hours a day on public transportation and noticed how dirty public transportation can be and how passengers accepted this as normal. At VertX, we believe that cleaner conditions should be normal for all public transit passengers. We launched the Cleaner Transit Initiative to help provide transit systems with a new source of revenue and cleaner fleet services.
What have you learned along your innovation and entrepreneurship journey?
I've learned to always keep customers top of mind. They will determine what the product becomes based on what is most important to them.
Tell us how you've integrated environmentally responsible practices into your innovation or process?
Our company is considering the use of recycled plastics and refurbishing handles between antimicrobial treatments, allowing us to increase the lifespan of each handle and reduce the frequency of manufacturing and impact on the environment.
How has support from VentureWell impacted your innovation and venture?
VentureWell mentorship helped us identify weak points in our business model, which allowed us to pivot to a more scalable model.
What's next for you?
Since finishing my last college courses, I've started working on VertX full-time, taking our Cleaner Transit Initiative across California and further developing our conversion tracking for advertisers.
---
The E-Team program supports dedicated science- and engineering-based student teams from across the nation in bringing their high-impact innovation out of the lab and into the market.