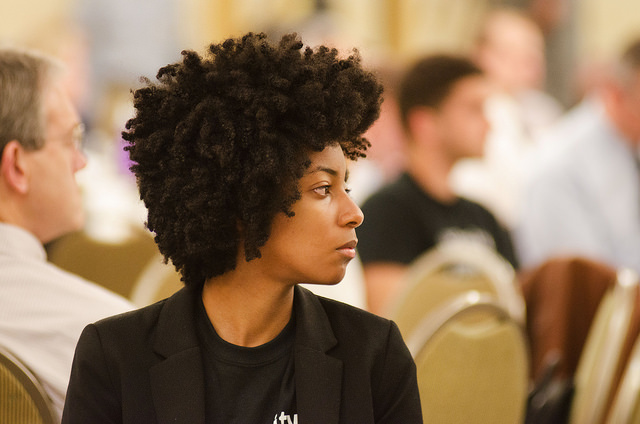 This is part one of a multi-part series on inclusive science- and technology-based innovation and entrepreneurship.
—
The US has long faced a dilemma: while science- and technology-based innovation and entrepreneurship (I&E) is rightly seen as a fundamental driver of American prosperity, underrepresentation of women, people of color, first-generation college students, transfer students, and student veterans still occurs along every step of the I&E process.
But despite this, it feels like inclusive entrepreneurship—the belief that entrepreneurship is for everyone, not just a few—is more widespread than ever. This is a good thing. As a society we seem to be experiencing a critical mass of increased awareness of barriers, a broad desire to do something about it, and crucially, an understanding of how to start making lasting changes. Programs dedicated to inclusive entrepreneurship are multiplying and flourishing, research into best practices continues to evolve, and the national conversation is as intense and relevant as ever. Inclusive entrepreneurship's moment has arrived.
What comes next? From our point of view, there are at least three key things we can do to increase diversity in science- and technology-based innovation and entrepreneurship: build a pipeline of underrepresented innovators, improve access to networks and role models for them, and coordinate our efforts better across institutions to build a richer and more inclusive I&E ecosystem.
Awareness, capacity- and pipeline-building
Awareness means two things: 1) that we're aware of the inclusion problem nationally and 2) that underrepresented individuals themselves are aware that the world of STEM innovation exists and is an option worth pursuing. Simply making underrepresented groups aware of opportunities isn't enough: there is a need to solve for underrepresentation in STEM in the first place by removing barriers, providing incentives and support to pursue  STEM training, stick with the major, and acquire the skills and tools to succeed. Preparing to be an innovator requires the development of technical, business and soft skills in order to succeed in a highly competitive environment. Once we've built capacity, we can tap a new pipeline of talent.
Better mentoring and access to role models
Good mentoring improves STEM recruitment and retention among underrepresented groups. This makes sense on an intuitive level: if you're in an unfamiliar situation, can't picture the pathway to follow, don't see many people who look like you and have no one to turn to for guidance, you can become isolated, lose your way, and drop out. We need to build our capacity to provide access to great mentors and role models to underrepresented populations, both within higher education and beyond it. Part two of this series will share learnings about mentoring initiatives that work.
Richer ecosystems and greater coordination of efforts
While we need to do all we can to support individual science and technology innovators, we also need to develop the ecosystems within which they operate. Cultural changes play a role here: high expectations can motivate success. Networks can promote scientific and social integration. Financial assistance in the form of grants and investments provide validation and confidence. Maker spaces, incubators, an investor class ready and willing to throw its weight behind nascent ventures…in short, a constellation of programs and resources are needed to boost inclusive entrepreneurship at the ecosystem level.
This requires collaboration. Stakeholders from across the national I&E ecosystem need to more closely coordinate efforts, sharing what works best and building on it. Organizations like VentureWell have a role to play here, acting as a convener and connector between programs and stakeholders and linking disparate groups together into a national effort. Universities, incubators and funders can also act as cultivators of the best of the best: giving underrepresented I&E innovators in the country a goal to shoot for.
Invention, innovation and entrepreneurship are fundamental to American prosperity just as fairness and justice are a fundamental part of the American character. Those of us working at interface of science- and technology-based innovation and entrepreneurial development have a unique opportunity and an ongoing responsibility to support inclusion and drive the diversification of our field.
About the authors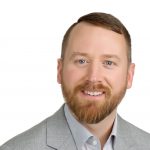 Tim Binkert leads storytelling activity at VentureWell, managing the blog, the website and its content, and social media. Tim brings years of experience at VentureWell to bear in relating the stories of faculty and early stage innovators who have moved their ideas to impact through VentureWell's programs. Tim holds a BA from Syracuse University and a Certificate in Professional Writing and Technical Communication from University of Massachusetts Amherst.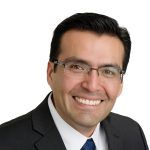 Dorn Carranza leads the development and implementation of new strategic programs, systems and partnerships, and ensures the integration of strategic and operational activity across the organization. Dorn's experience prior to VentureWell spans program management and team leadership with a focus on science and technology commercialization, product innovation, technology transfer, seed-funding and entrepreneurship in the medical, chemical/energy and higher education sectors. His educational background includes a BS in Pharmaceutical Sciences, a PhD in Chemistry, and an Executive MBA with focus on Strategy & Leadership.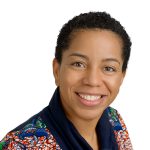 Thema Monroe-White is responsible for the development and implementation of research and evaluation (R&E) activities at VentureWell. She oversees R&E activities in support of programs, grant proposals and thought leadership initiatives. Prior to VentureWell, Thema served as external evaluator for federally-funded initiatives focused on broadening participation, and promoting creativity, innovation, and entrepreneurship in STEM. She holds a PhD in Science, Technology and Innovation Policy from the Georgia Institute of Technology, an MS in Developmental Neuropsychology and a BS in Psychology from Howard University.