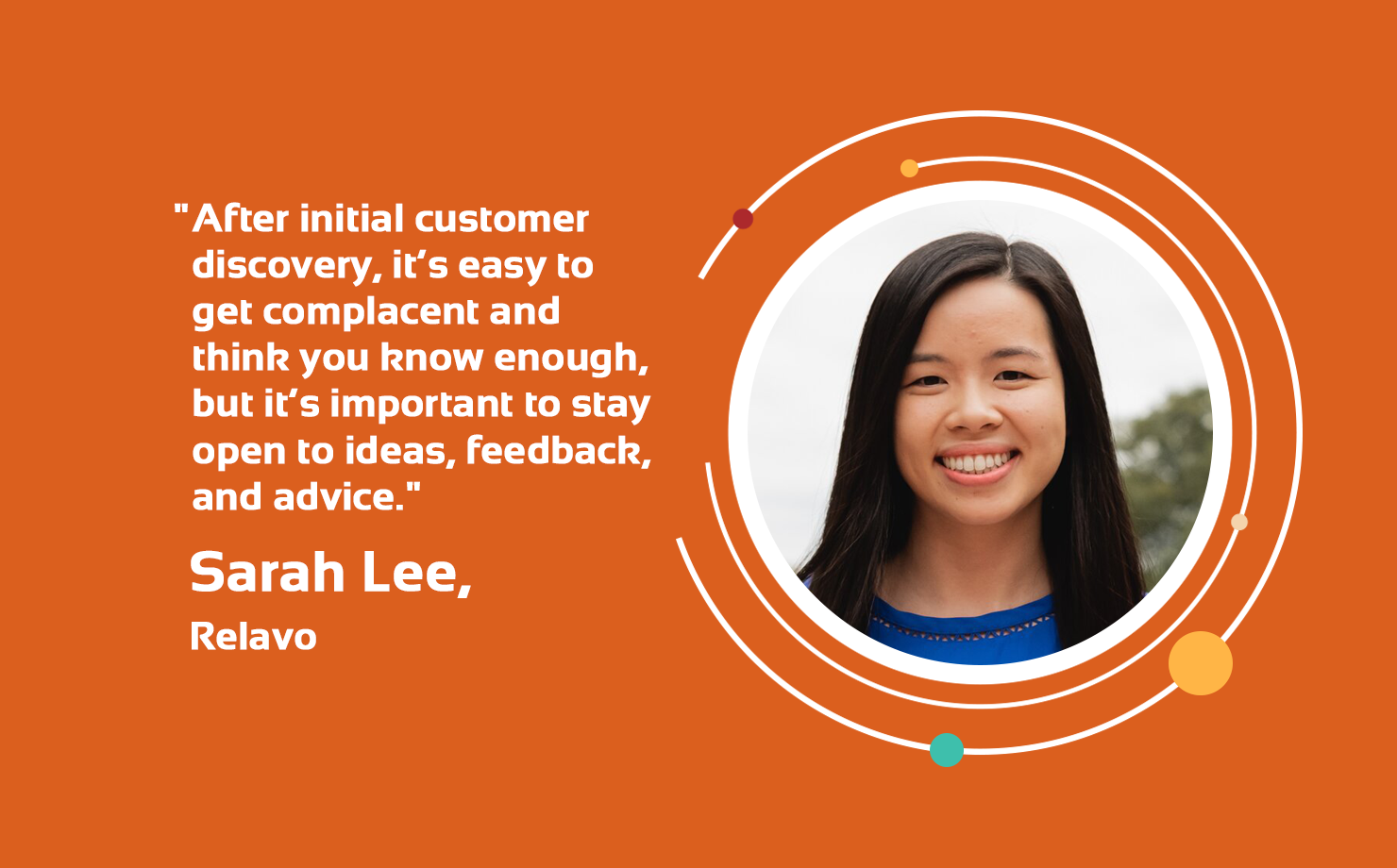 An innovator's journey from idea to market can be challenging and complicated—but also rewarding. Each month we explore how inventor-entrepreneurs in our network have evolved since they started their journey. Our goal is to share key learnings and best practices with early-stage science and technology inventors embarking on a path of innovation and entrepreneurship. Our latest spotlight is with Sarah Lee, founder of E-Team, Relavo. Though home-based kidney failure treatment could increase the quality of care for patients, especially during the COVID-19 pandemic, it isn't always feasible due to the high risk of infection. Relavo has designed a self-disinfecting dialysis technology that can keep patients comfortable and safe while undergoing vital treatment.
what challenge did you seek to solve with your innovation and why?
Peritoneal dialysis is a form of home-based treatment for kidney failure that offers patients better health outcomes and higher patient satisfaction. However, it is severely underutilized due to the high associated risk of infection. Relavo is addressing this problem with the PeritoneX—a self-disinfecting connection device that prevents infection and enables more patients to receive quality care at home.
what have you learned along your innovation and entrepreneurship journey?
Talk to everyone. Never turn down an introduction. You never know what experiences, knowledge, or connections that person has to offer, and you never know everything about the space. After initial customer discovery, it's easy to get complacent and think you know enough, but it's important to stay open to ideas, feedback, and advice.
tell us how you've integrated environmentally-responsible practices into your innovation or process.
One design choice that we made with sustainability in mind was changing our injector system to be a durable product rather than a disposable unit. Our fluid connector unit is daily disposable, but the core technology is in the durable injector device. We'll also be following the existing distribution model used by dialysis manufacturers by shipping devices to patient homes in a one-month supply. We also value sustainability and social awareness as part of our company core values.
how has support from VentureWell impacted your innovation and venture?
VentureWell has been such an incredible resource for us, particularly in our early stages as a student team. The E-Team program provided us with crucial funding to get early traction, and helped us develop our value proposition messaging. We're currently participating in ASPIRE as well, which has really been challenging us to think more critically about our venture as we prepare for equity fundraising.
how has your team adapted to the challenges of the covid-19 pandemic?
The pandemic has definitely been challenging; however, it has also highlighted the importance and benefits of home dialysis as it protects an already vulnerable population from putting themselves at further risk by traveling to dialysis clinics several times per week. We've adapted by pivoting each team member's focus — as a team of primarily students, we put a high emphasis on learning and skill building, and as a result, typically have multiple people collaborating on things together. However, due to everyone working remotely, team members have had to adapt to working more independently. This has reduced our ability to collaborate, but has also given everyone a larger sense of ownership over their work, which has been a positive outcome.
what's next for you?
I'll be working full-time with Relavo as we continue developing our product, building connections with national kidney-focused groups, and fundraising. As a whole, Relavo will continue working hard to get our product to market to provide kidney failure patients with higher quality, safer care from the comfort of their own home. We'll also look ahead to other markets involving catheter disinfection.
Our new report, The Multidimensional Impact of Entrepreneurial Support Programs: Key Takeaways for Program Development and Evaluation, highlights the interrelated impact of entrepreneurship training on individuals, ventures, and ecosystems.